It can be frustrating: Imagine having to save up and plan for an exciting trip abroad for months, only to have your visa denied. Once you're rejected for that particular visa application, it's pretty much a done deal—it doesn't even matter if you've already bought your ticket.
Traveling when you're young, single, and a few years out of college does seem like the dream, but that may not be how the embassy will see it. Without any economic strong ties to prove that you'll return to the country (such as young children to leave behind or a long-held job to go back to), young travelers can have a hard time convincing authorities that they wouldn't be tempted by sudden opportunities abroad.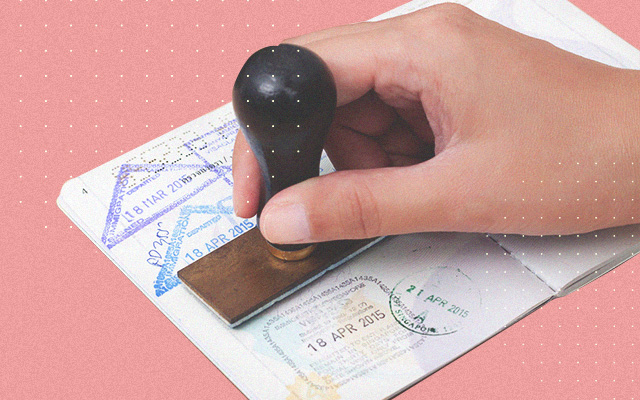 ADVERTISEMENT - CONTINUE READING BELOW
As unfortunate as the circumstances may be, it happens. Visa policies are enforced by embassies and consulates of their respective countries to protect their interests—as such, visa rejections are usually related to the risk of overstaying. Even if you're a traveler with the purest intentions, the consul officer you're dealing with at the embassy may find loopholes in your applications that could be interpreted as otherwise. Still, you can always try again—after all, there is typically no limit to the number of times you can apply for a visa.
Why was your visa denied?
1. You're planning on staying too long.
You may already be overzealous and planning several months' worth of a backpacking journey, only to realize that your funds have come up too short to cover those expenses. When traveling abroad, it's important to plan ahead: that means mapping out the details of your entire itinerary if possible, and including details of your return flight, hotel reservations and tour itineraries, if any. More importantly, your whole itinerary should be commensurate to your budget—if you don't have the funds to show for it, you run the suspicion of overstaying on your visa or working short-term to support yourself, which may not be allowed during your travel.
ADVERTISEMENT - CONTINUE READING BELOW
Recommended Videos
If you're working on a travel itinerary, be realistic with your budget and with your desired length of stay. For example, if you're traveling to Europe on a Schengen visa with P150,000 in your account, that could amount to a two-week travel period.
2. Your financial situation seems shaky.
Take this scenario: You're newly hired and you've only been with your company for six months, with an average salary expected of your position. While there could be different ways or reasons for you to be able to afford a trip abroad, your lack of tenure with the company might mean that you're open to looking for greener pastures overseas. Embassies typically look for applicants who show strong financial ties to the Philippines—meaning, you're able to support yourself well enough here that you wouldn't be tempted to jump ship when the opportunity presents itself. If you're a business owner, do not forget to attach business registration documents. Any properties listed under your name—a land title, a condo unit, or even a car— are also strong evidence to prove that you have real roots in the country.
ADVERTISEMENT - CONTINUE READING BELOW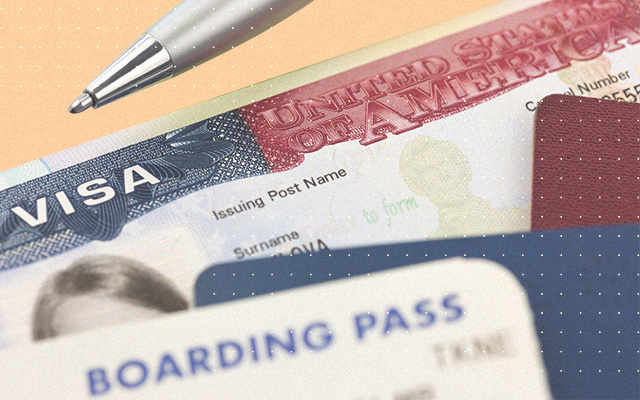 3. You have a sudden, unexplained amount of money in your account.
Embassies would normally ask for copies of your bank statement as part of your application requirements. When they find large deposits in your bank account that cannot be explained, that leads to cast doubt on the authenticity of your funds. Embassy officers are well aware of the tactic where applicants borrow money to inflate the numbers in their bank accounts for the application—usually known as "show money."
ADVERTISEMENT - CONTINUE READING BELOW
If the large deposit sums in your account are yours and not for show, then make sure to provide proof of the source for these deposits, such as a deed of sale, rental agreements from your tenants, or contracts and invoices from your clients.
4. You did not complete your documents.
All requirements must be complete upon application. Should you be unable to provide certain documents at the time, you are free to submit an explanation letter if the concerned embassy allows for it. Still, that isn't a guarantee that your application will be accepted. For certain requirements that you feel doesn't apply to you, search for workarounds—if you're a student and you have limited financial resources, you may show proof that an immediate family member, such as a parent or older sibling, is sponsoring your trip, and that they have the financial capacity to do so.
ADVERTISEMENT - CONTINUE READING BELOW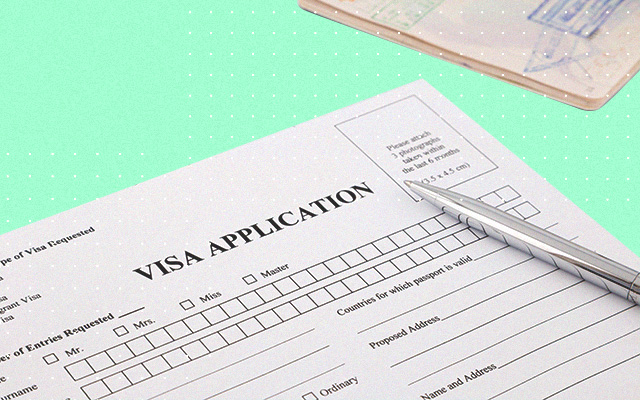 5. You haven't traveled elsewhere in the past.
We get it: You've put off going to other countries first by saving up for that big European escapade. However, if you haven't been to other countries yet, that could be what is hindering your application. The best way to build a travel reputation is to start by traveling to other nearby, visa-free countries. The more stamps you collect, the more likely you are to convince the embassy that you're a traveler at heart.
ADVERTISEMENT - CONTINUE READING BELOW
What can you do for your next application?
When your visa application gets rejected, it's not the end of the world. You're absolutely free to try again, but before you do, re-evaluate your situation first—maybe some new information could come to light that the officer did not consider the first time.
The next time you re-apply, remember to be confident during the interview. Dress to impress, watch your body language, and speak clearly with conviction. It's crucial that you know every detail of your trip like the back of your hand. Make sure to review every part of your application—when you're grilled about the purpose of your travel or how much money you make, you should be able to answer every question by heart.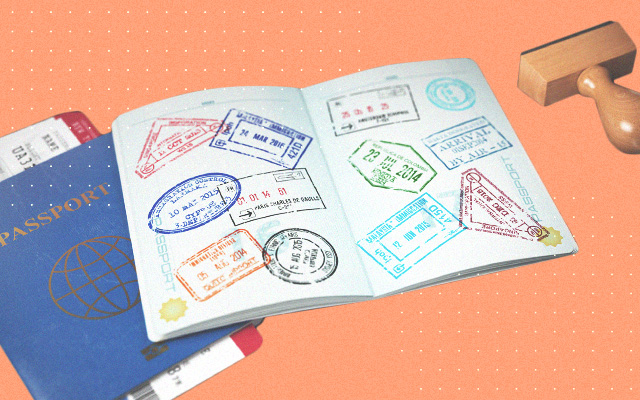 ADVERTISEMENT - CONTINUE READING BELOW
And lastly, be honest. Consul Officers are trained to seek loopholes in your story, and they won't find one if you're telling the truth. A tricky question could expose your facade. And remember: Committing fraud in your applications could blacklist you forever. It's always easier to prove your story once you're completely honest about your intentions.
Related Stories from Preview.ph
Hey, Preview readers! Follow us on Facebook, Instagram, YouTube, Tiktok, and Twitter to stay up to speed on all things trendy and creative. We'll curate the most stylish feed for you!