Some couples dream of a wedding out of the pages of a storybook, while some envision their big day as a scene straight from the movies. For two Davao City newlyweds, their shared "I dos" were little bit of both.
LOOK: Crazy Rich Asians-Themed Wedding of Davao Couple Neall Alvarez and Mikaella Yap
Longtime sweethearts Neall Alvarez and Mikaella Yap, 27-year-olds who crossed paths when they were only six, share a commonality besides their childhood: Crazy Rich Asians.
"When the book was released when I was in college, I was so hooked. I loved every character and how we all can relate to their traditions and beliefs," Mikaella tells Preview. "When the movie came out, Neall also loved it and rewatched it countless times."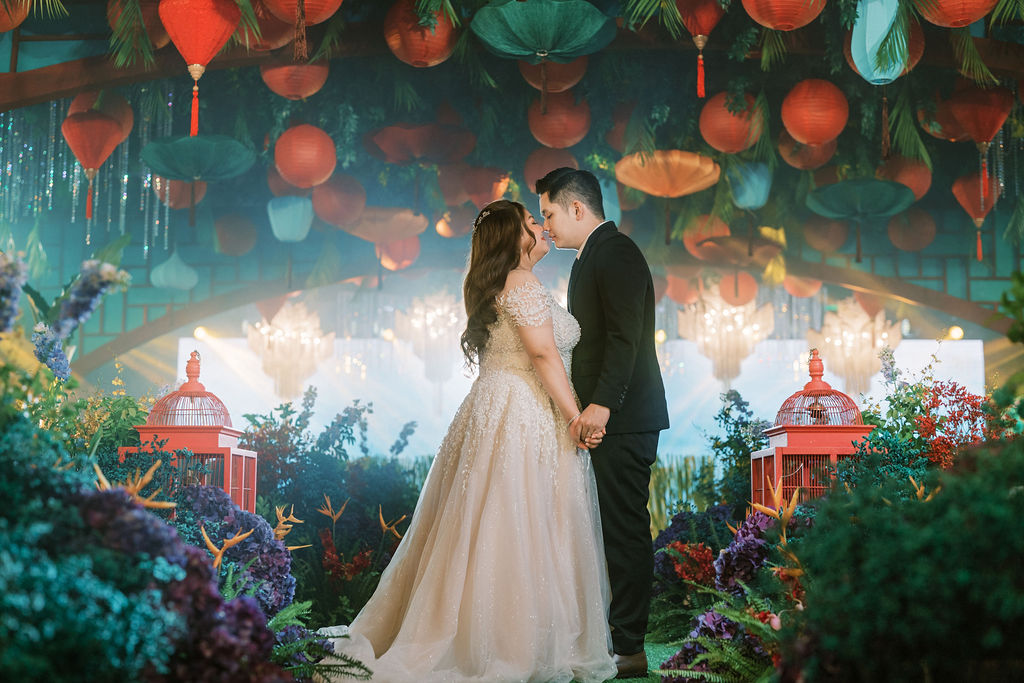 ADVERTISEMENT - CONTINUE READING BELOW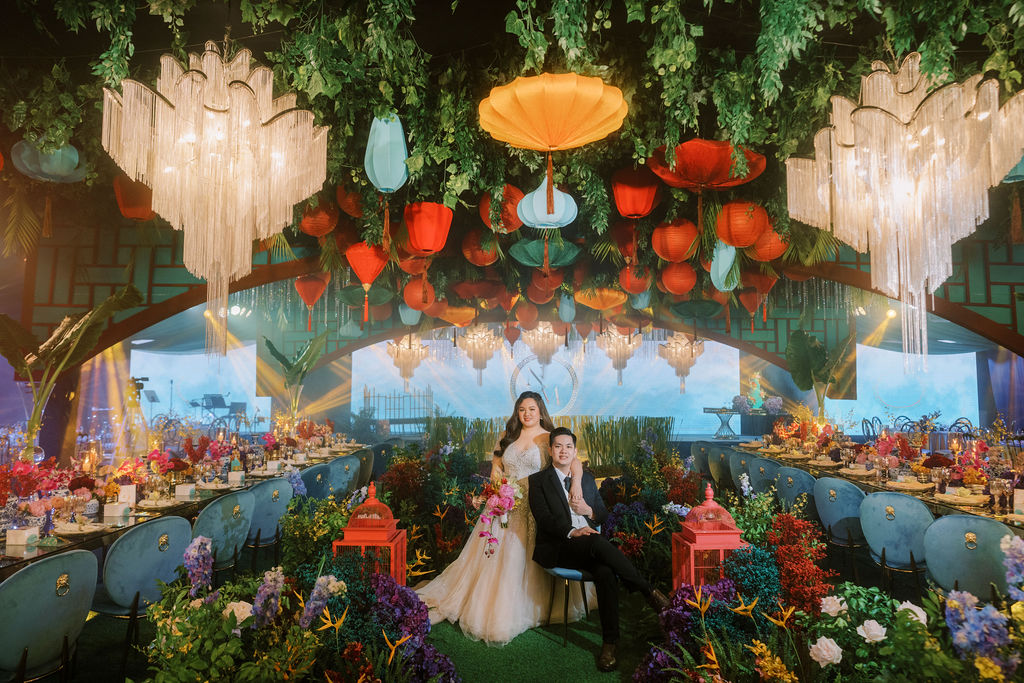 With that in mind, it seemed appropriate that their nuptials–a fitting climax to a 13-year-relationship–take cues from a film and book series known for its iconic wedding scene. In the 2018 film, Singapore's It couple Araminta Lee (Sonoya Mizuno) and Colin Khoo (Chris Pang) exchange vows in a rainforest-esque church wedding, as flowing water trickles down the aisle. As Araminta dips her toes in the water, an Elvis Presley cover of Can't Help Falling In Love echoes in the church halls. Eyes meet, tears ensue.
ADVERTISEMENT - CONTINUE READING BELOW
Recommended Videos
For Neal and Mikaella's chosen events designer Khim Cruz, it was a vision she was set to realize.
"They wanted to do away with white florals and wanted something different from they have already seen," she says. "With the theme on hand, I knew I had to review the film to get inspiration for the wedding."
ADVERTISEMENT - CONTINUE READING BELOW
Khim's TikTok video of their wedding reception attracted several fans, with a 1.5-million view count as of writing. In the viral clip, spliced cuts of their event serve as an insider's look to non-attendees: Rich tones dominate the Dusit Thani Davao, echoing the striking palette Jon M. Chu's film depicted for most of its Singapore scenes.
ADVERTISEMENT - CONTINUE READING BELOW
Amid lush greens and tropical florals, a 40 foot-wide stage backdrop stands behind them, while a moongate acts as the ceremonial spotlight. To mirror the movie's walking-down-the-aisle scene, they laid out a golden reflective pathway for a similar look.