18-year old Simone Nadine Bornilla is anything but a rookie when it comes to being a beauty queen. Simply referred to as Nadine, she finds herself amongst her big sisters in this year's Miss Universe Philippines pageant, proudly standing in the Top 30 at five feet and three inches.
While being the youngest in the batch may be enough to distinguish her, the way the Marinduque representative proudly bears her unconventional family upbringing has gained the attention of many. She said it best in her introduction video, stating, "I think one thing that definitely makes me unique is that I grew up in a gay family. I was raised by two men, and… looking back, I don't think I would have had it any other way."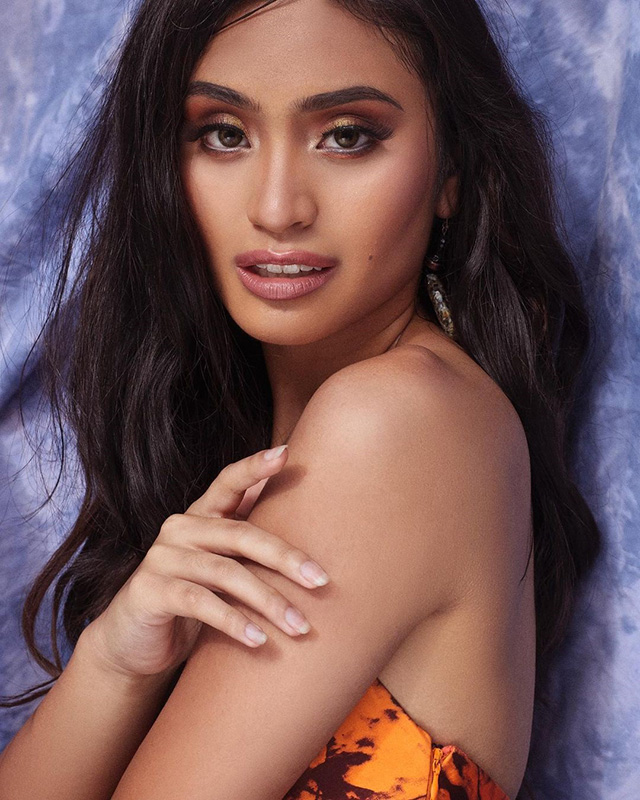 While growing up with two fathers in the Philippines may not be status quo for many, it's the only life the morena has ever gotten to know. To anyone that raises an eyebrow at her family set-up, she bravely contests that she never has, and never will see an issue with it.
In fact, ever since Nadine started joining pageants in her pre-teen years, her dads have always been by her side not only as her coaches, but also her biggest fans. Walking into this year's much-awaited Miss Universe Philippines bout, she brings with her a firm dedication to win the crown and to stand as a true ally to the LGBTQIA+ community in honor of her parents.