There's no denying how vital movies have become over the past couple of years. People have appeased their feelings of desolation amidst isolation by clicking on a feel-good flick, possibly accompanied by friends through a video call. When the current climate silences and suffocates certain individuals, films become a medium for them to get heard somehow. Now more than ever, sitting down to a movie doesn't just mean watching some fantasy unfold—they now represent something beyond the four corners of a screen.
Three promising filmmakers today—namely, Petersen Vargas, Rae Red, and Martika Escobar—echo this sentiment, and see to it that the narratives they showcase resonate with the audiences viewing them. In exclusive interviews as part of Preview's Creative 25, these young professionals open up about how they got started, what stories they're dedicated to telling, and who these movies are for.
Preview Creative 25: Filmmakers
Petersen Vargas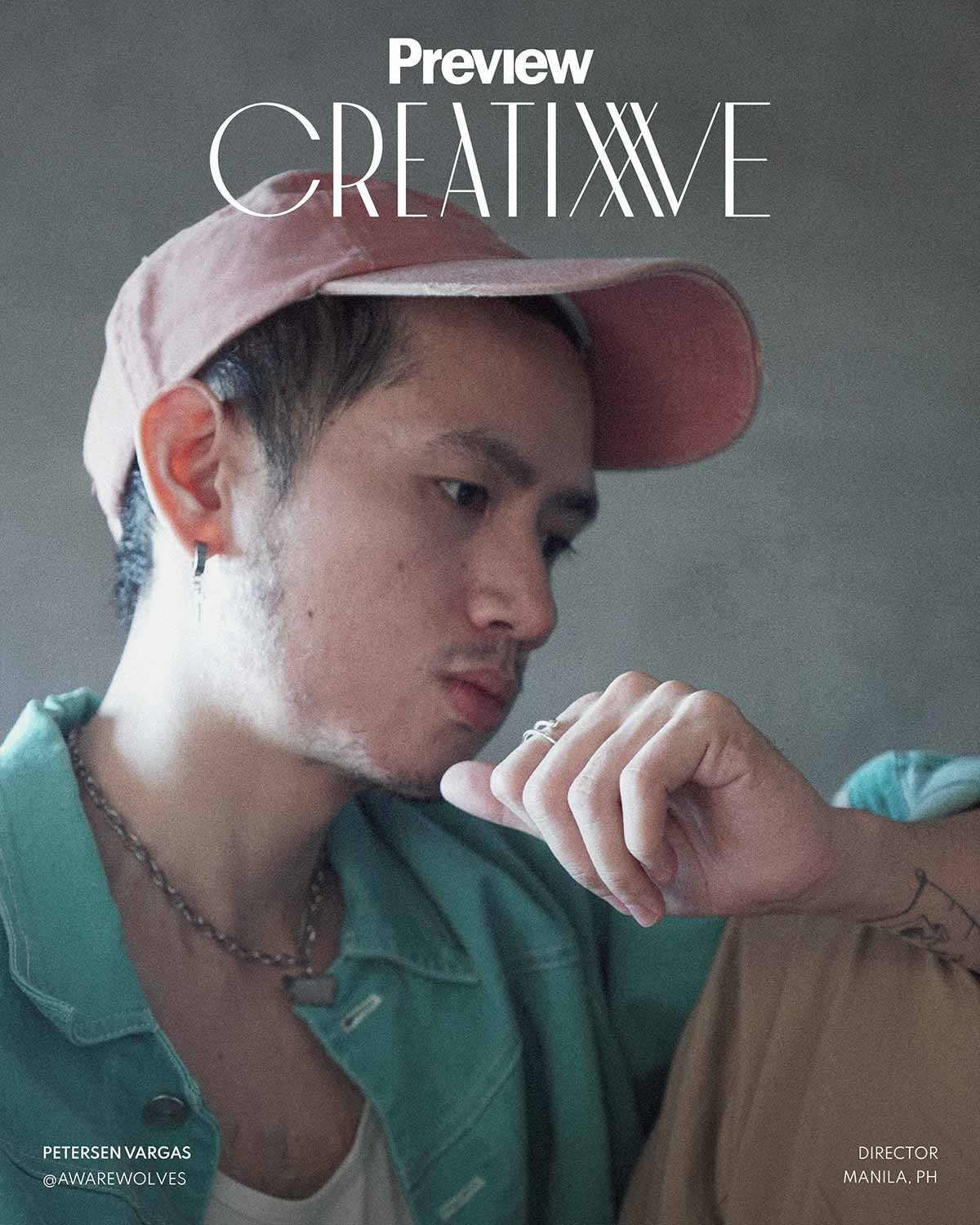 Petersen Vargas was once a young gay boy who regretfully fell in love with a close friend that didn't swing his way. That earnest, youthful experience would then become the foundation of many of his works, two of which include 2016 coming-of-age flick 2 Cool To Be 4gotten, and pandemic-era Boys' Love series, Hello, Stranger.
Just like the characters he writes, Petersen possesses a wide-eyed optimism about the world he lives in today; but as big as his aspirations are, his simplest wish is to hold another boy's hand without having any eyebrows furrowed at them. His initial slate of movies and TV shows are only the first steps of making that desire a reality, and by the looks of it, he's set to make the same thing happen for every queer kid out there.
Who or what inspired you to become a filmmaker?
"Actually, getting into film was an accident because I first pursued political science, thinking I wanted to be a lawyer. And back then, it was like film as [a] career path [was] still questionable in some ways, but I was flunking PolSci at my first year, so I was just looking for something that was exciting. That's when the film program fell onto my lap.
ADVERTISEMENT - CONTINUE READING BELOW
Back then, I was lucky to be introduced to this older Kapampangan filmmaker, si Jason Paul Laxamana. He was kind of trying to breed this emerging Kapampangan filmmaking group, and so I think that was what inspired me, na there was something I could do to contribute to my heritage, to my hometown, to Kapampangan cinema, because not a lot of regional films were being done at that time. What inspired me really was this idea of cinema that [captured] this specific identity of Kapampangan queer culture.
From then on, I was just really inspired to make films that kind of represented the smallness of these lives, and to kind of literally make them big on the big screen, like [I'm] magnifying the supposed small and invisible truths of what one already feels or of what one has already lived. So parang to me, that was magic kasi I could afford [to make] something on the big screen [that had] the same weight as the straight rom-coms or the Wenn Deramas comedies. I think that's what was always magical to see."
"You push so hard to tell these stories because kailangan din pala siya ng ibang tao as much as you yourself needed to tell it and to let it out din."
In your opinion, what makes you stand out from the rest of the filmmakers out there?
"You know these kinds of questions always leave me very speechless. Siguro the reason it's hard for me to answer the question is [because] I'd like to think of it the other way around, na parang the works I want to make, I don't want them to stand out. I want them to kind of be among the norm.
I'm kind of proud that all of my major work are stories of these young queer people and how they live their normal lives. Kasi I feel na that space should be occupied the same way as all these heterosexual-cis romances. My dream is not just for my works, but for all those of my fellow storyteller friends and all the other ones to come pa, to take all those cases in such a way that they don't feel the need to stand out. Parang they are already telling these stories kasi accepted na siya. So kapag pinursue natin, slowly, these stories are getting accepted, so maybe in real life, these stories are also going to be accepted.
ADVERTISEMENT - CONTINUE READING BELOW
In a way, you have 1.5 to 2 hours of a person's time to challenge them and kind of make them feel like, 'Oh what's wrong with that?' I think that for me is a big leap, if you don't hear people gasping in the cinemas when they see two boys holding hands. They're just silent and accepting it. I think that's a good sign and a great start. "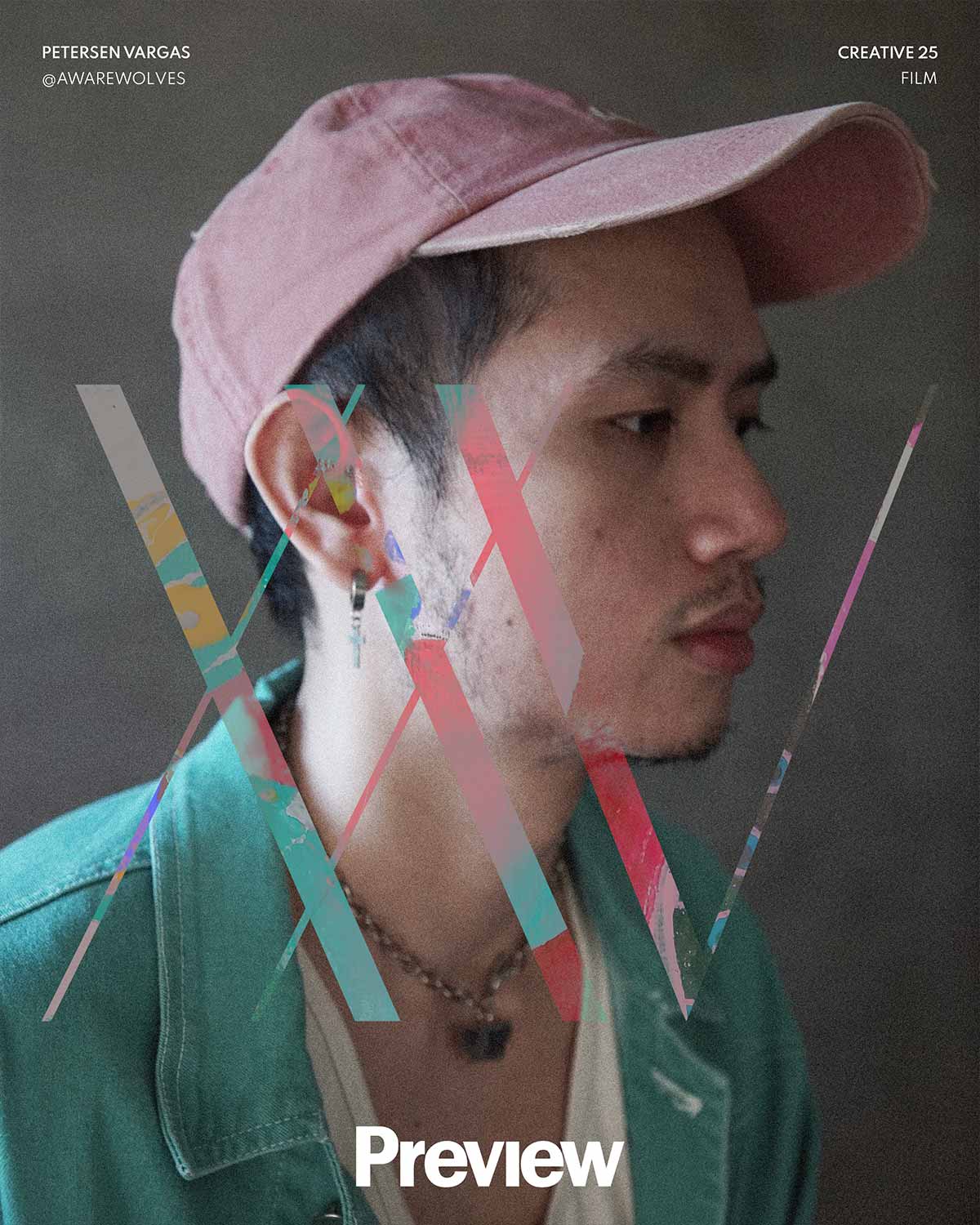 ADVERTISEMENT - CONTINUE READING BELOW
What would you say has been your biggest career achievement so far?
"I think what made me cry the most, as an iyakin, was this really specific thing that happened when we did Hello, Stranger. I think it was episode 4 or 5. Basta there was this scene where the main character, si Mico, finally came out to his friends over Zoom. I've always viewed that scene as something so typical, it's almost like [you're] watching [one of those] coming of age queer stories. There's always that coming out scene, and I [felt] like we have to do this [too,] like I've seen so many of these in my lifetime.
Months later, [when] the hype of the show has all died down, I received an email. It was a long email by a random stranger, and he was telling me that finally, he had the strength to come out to his friends via Zoom, the same way that Mico did to his friends. That made me realize na you can't be tired when you're speaking from a place of privilege. I feel like that's the importance of storytelling, parang kind of revisiting your older self when you make these queer stories, na when we made that coming out scene, I kind of forgot the Petersen back in high school who was so afraid to come out to his closest friends, thinking they would reject him. And then here comes the email of this guy who was already in med school and hasn't come out until he watched the show, [but then,] got inspired to call his friends on Zoom and to come out himself. I feel like that's my biggest achievement, na parang the way a work of mine could impact someone's life that way. What more can you ask for? It beats any awards or recognition.
ADVERTISEMENT - CONTINUE READING BELOW
You push so hard to tell these stories because kailangan din pala siya ng ibang tao as much as you yourself needed to tell it and to let it out din. Parang there's also a necessity for those stories to be heard. I'm really proud of that. I think it's my proudest moment as a creator of these stories."
Rae Red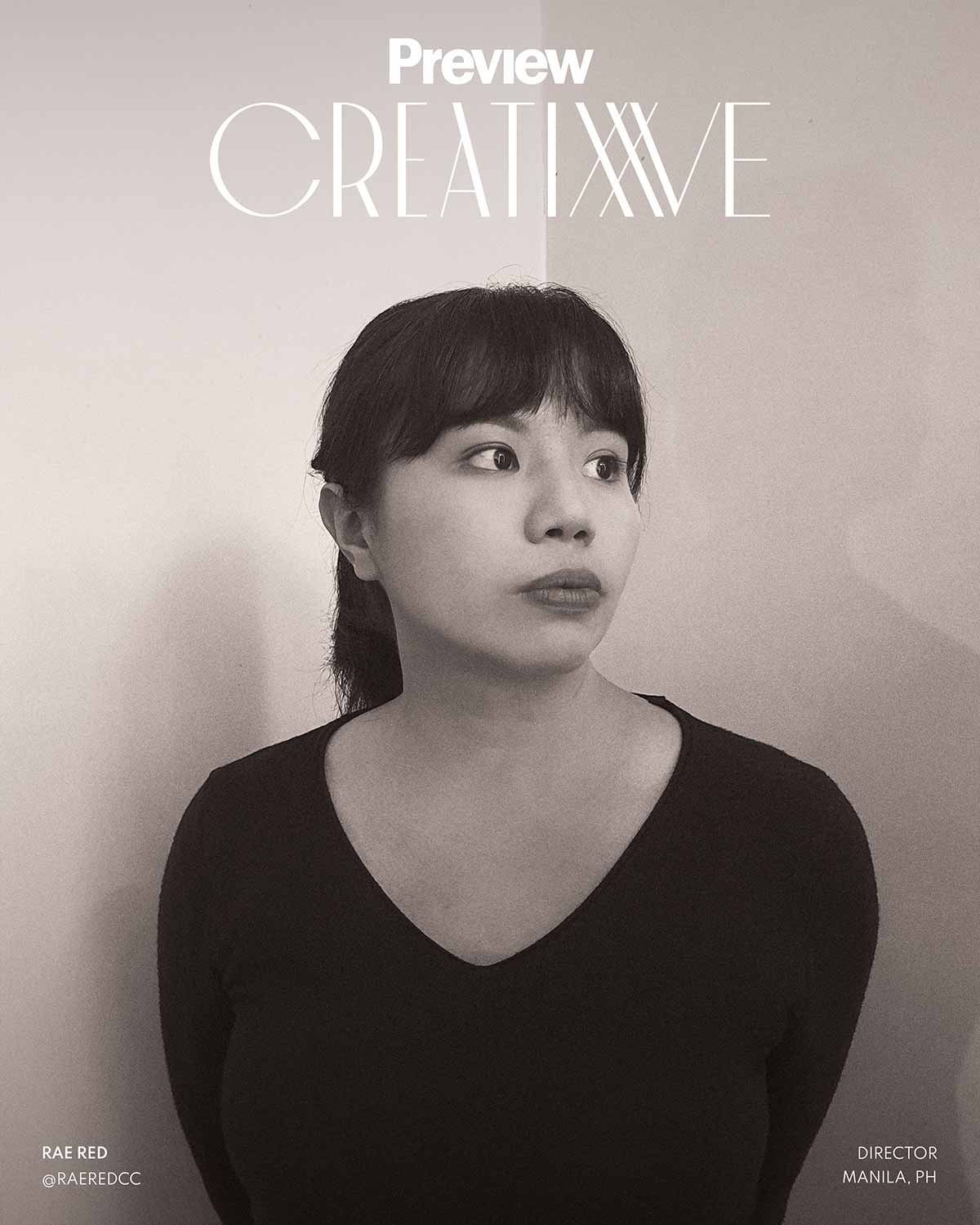 ADVERTISEMENT - CONTINUE READING BELOW
Coming from the same lineage as film industry legends Jon and Mikhail Red must come with its own pressures, but Rae Red is more worried about her deadlines than living up to her last name. In fact, the budding director and screenwriter is fully aware that her chosen career path isn't the most practical, with all the bills that need to be paid, and all the ends that have to be met.
Though, one would most likely feel anything but apathy when tuning into a Rae Red production. Her work is always hinged on realities that surpass her and her own needs as an artist. The Gawad Urian-winning Babae at Baril is only one example of that. When the cameras start rolling, Rae reaches far beyond her ivory tower, and points the spotlight towards anyone who may need it.
What does your work stand for ot represent? For who or what is it dedicated to?
"I come from a very privileged position, even though akala ko mahirap kami nung bata ako. When I stepped into UP, doon ako nakakilala ng students that had it much worse. I think I always want some voice from the marginalized, whether it be women, whether it be [from our] class disparity. I know that's a very general topic pero I am still always in the process of learning.
ADVERTISEMENT - CONTINUE READING BELOW
Alam naman natin na in our industry, in media in general, madaming underrepresented. I think 'yon yung naging goal ko right now, at least. At least, give some voice to the marginalized. I guess, when I was in UP, parang nabuo yung aktibista side ko. I think it always always comes back to class, yung usapin whether it be regarding gender or your lovelife, parang lagi siyang may connect sa class."
"The ripple that I want to create can't be done naman with just me, collective 'yun na movement, so I look forward to seeing their works."
In today's turbulent times, how do you stay relevant and keep up with the ever-evolving creative scene?
"Just keep watching films. Hindi naman natatapos yung learning process. I just keep watching more films, exposing myself to the different types of filmmaking. I guess living a life outside of film din kasi otherwise, you have nothing to write about 'di ba. Parang you'll often see filmmakers eventually making a film about film.
Honestly, I have concepts like that kasi ito na yung buhay ko ngayon eh–it's about making films. So I have to remind myself sometimes to be in the know about current situations. Again, important to have a life outside of reel. Nothing wrong with that (writing about writing), but I'd just like to explore more, to expand more."
ADVERTISEMENT - CONTINUE READING BELOW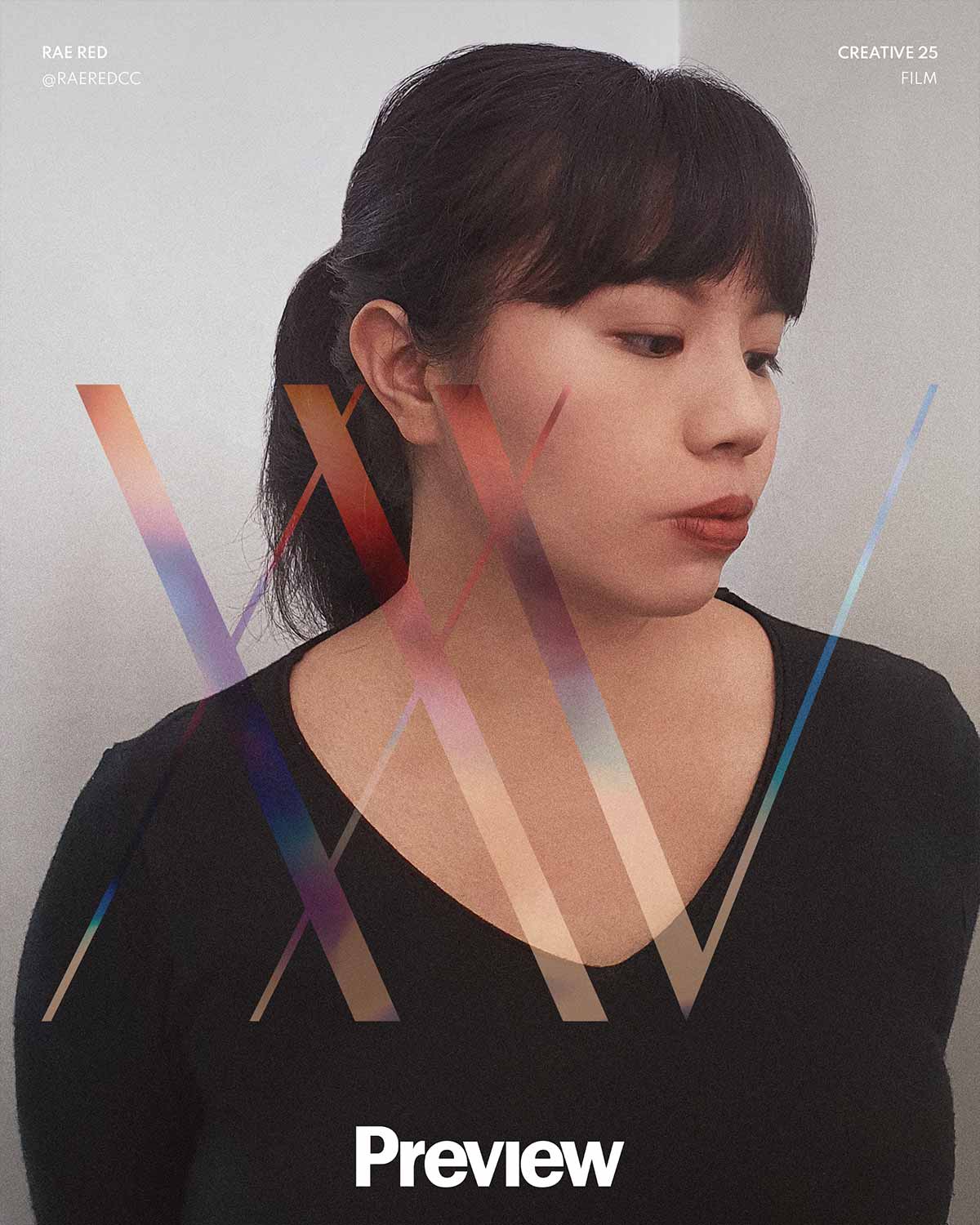 What do you have to say to any aspiring creatives who want to get started in the filmmaking industry?
"Try to get to know yourself as an artist. Parang, 'Why are you here? Why are you doing this?' I think those are important questions to ask artists, and there's no right or wrong answers to those questions, kasi [doon naka-root] kumbaga yung orientation mo as an artist. Feeling ko important to ask those questions.
ADVERTISEMENT - CONTINUE READING BELOW
The ripple that I want to create can't be done naman with just me, collective 'yun na movement, so I look forward to seeing their works. I definitely can't do it alone so sana we can help each other to create a better working industry for Filipino filmmakers."
Martika Escobar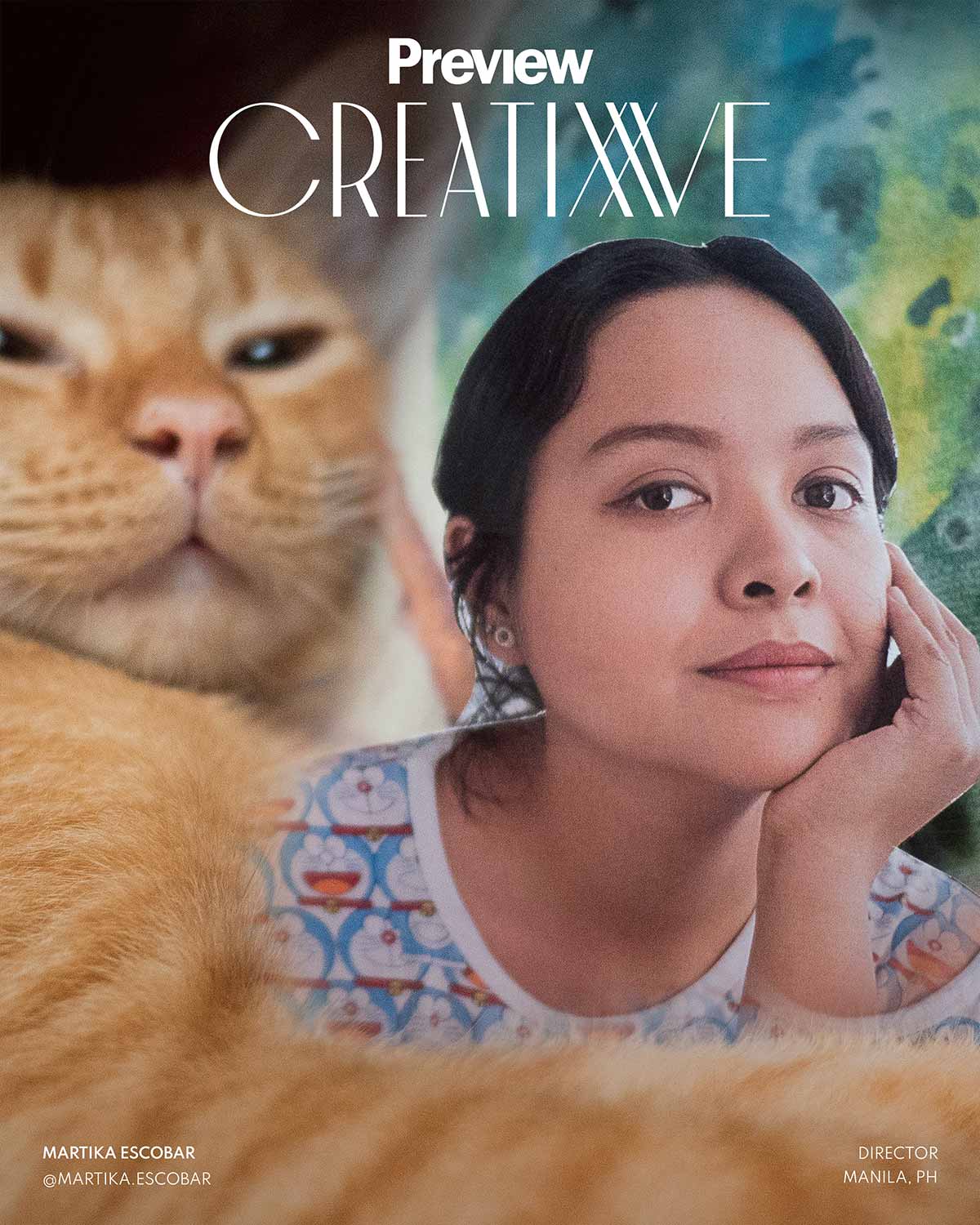 ADVERTISEMENT - CONTINUE READING BELOW
Martika Escobar was as giddy as can be when her feature film, Leonor Will Never Die, got an acceptance email from the Sundance Film Festival. Her excitement and disbelief only heightened when she received news that her low-budget project actually won the top prize at the prestigious event. Since then, she's been floating on cloud nine—she's still there, but now, she's more eager than ever to keep spreading the "weird" yet impactful stories that have been churning in her brain.
Martika is always in a perpetual state of thinking. Whatever fantastical idea comes to her might as well be the next big thing people look forward to on their screens. Though, at the same time, she can also just be another girl looking forward to having merienda with her cat. Either way, it's quite plausible to claim that there isn't a place as liberated or, dare we say, magical, as the inner workings of Martika Escobar's mind.
ADVERTISEMENT - CONTINUE READING BELOW
Who or what inspired you to become a filmmaker?
"I think it's the fact that as a person, I've been moved by films I've seen on screen. I've always seen the process of filmmaking as this feature, because I get to learn more about people whenever I make a film. It's not just like you're directing people to fulfill what's in your head, but it's more of creating relationships and learning about how we work together into making this new life form. That's what drew me into filmmaking as well.
It's more of the natural path I took because it was always where I was interested in. Parang it didn't have the pressures of wanting to be a filmmaker or wanting to earn from making films. It was something I enjoyed genuinely. I'm very lucky to have the privilege to be pursuing it."
ADVERTISEMENT - CONTINUE READING BELOW
Filmmaking changed.... I think it's like a case of finding the right sanity sources. It's a lot of listening to yourself and what you really want and need in life. It's reassessing your dreams and goals.
There's no denying the past few years have been difficult for creatives. How did your profession change during the pandemic, and what did you do to stay afloat?
"Filmmaking changed. Well, I think everything else, everything changed during the pandemic and I guess, uncertainty has been the theme of our lives, not just in the creative industry but in everything else. I think it's like a case of finding the right sanity sources. It's a lot of listening to yourself and what you really want and need in life. It's reassessing your dreams and goals. Surprisingly, in this pandemic, I realized that my real dreams are non-film-related, which is really surprising because I used to be really obsessed over making films and I [kept] on telling people that this [was] the thing I [wanted] to do forever.
Since the pandemic, my goals changed. Right now, it feels like I want to spend more time with my loved ones. I guess it's the essentials of our dreams and goals. That's how I try to keep sane. Also the simple joys, the simple sanity sources I can have at home, like baking cookies and playing with my pet. Things have been simpler now that we are experiencing this."
ADVERTISEMENT - CONTINUE READING BELOW
What personal career goal do you have for yourself now?
"I do want to make more films, hopefully with the same freedom I had with [Leonor Will Never Die]. I hope that filmmakers such as myself would have the same privilege and opportunity because I was very lucky in making this film. I was allowed to do whatever I wanted, and that is rare. We didn't have a big budget, but in terms of creativity with my producers and my team, it really allowed me. That next film would be nice, but I'm also working as a cinematographer right now, so I'm trying to pursue that path to hopefully shoot full-length films of other filmmakers because I really enjoy the process of just making something with someone else.
I think freedom also means independence. Most of the stuff I write and have in my head are unconventional in a sense that, if you see it on paper, you know that it's not going to earn. That's hard to find funding for because it's still an industry and people want to make more films, so they would like to make a film that would hopefully earn. The freedom I was referring to also meant that the decisions I made on set, and even in writing and editing were decisions entrusted to me by producers, because in bigger studios, there would be a group of people watching over and telling you what works for the audience and what doesn't. Here, they were willing to take the risk.
ADVERTISEMENT - CONTINUE READING BELOW
Trust is really important and freedom also meant finding your allies on making this film. On paper, it's a strange film. It was a strange film and initially, our cast and crew [told me,] 'Are you sure? How will you make this?' It's really the trust of everyone in the team and finding that synergy that also represents freedom in making the project work."
Related Stories from Preview.ph



Hey, Preview readers! Follow us on Facebook, Instagram, YouTube, Tiktok, and Twitter to stay up to speed on all things trendy and creative. We'll curate the most stylish feed for you!