Picture this: You've prepared an entire weekend getaway with your girls, you've packed your bags, and you're all set to escape the city and have fun. Then the skies get darker and the rain starts to pour in. Weekend road trip status: Cancelled. Well, thank goodness for Airbnbs! Now, escaping the busy streets of the city is possible without having to drive too far away. Below, we're jotting down the prettiest Airbnbs we've found for a rainy stay-in—whether you're with your best friends, family, boyfriend, or on your own.
1. Fully Furnished Luxurious Condo in One Central, Makati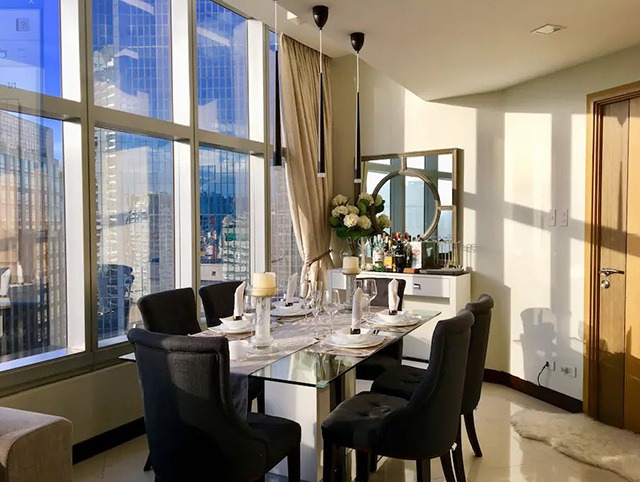 IMAGE airbnb.com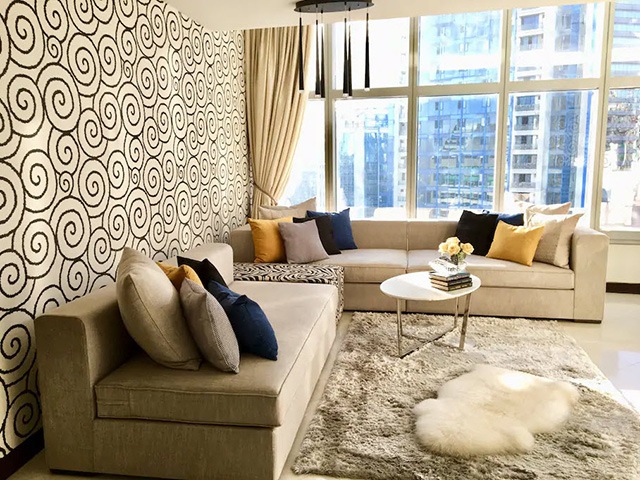 IMAGE airbnb.com
Gossip Girl had the juiciest teen drama in history, but it wasn't just Blair Waldorf's iconic headbands that caught our eye; their gorgeous penthouses in the Upper East Side were a scene-stealer, too. Live the life of your favorite GG characters and enter this luxe condo in the heart of Makati. In fact, the bright yellow room actually reminds us of Serena van der Woodsen's!
Rate: P6750++ per night
2. Sophisticated 1-Bedroom Loft in Makati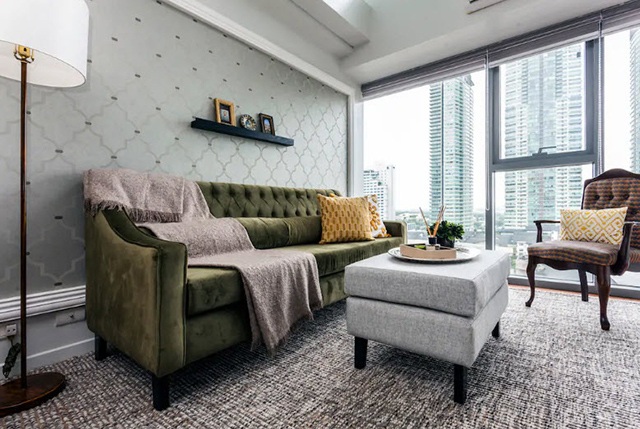 IMAGE airbnb.com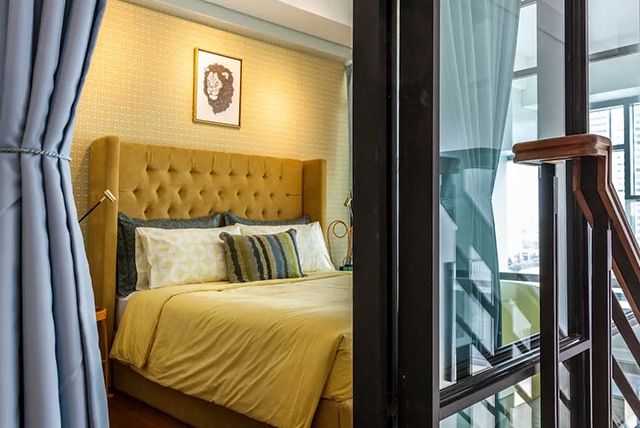 IMAGE airbnb.com
Can you imagine your chill weekend here already? This spacious Greenbelt loft boasts of a modern yet very cabin-like ambiance. Plus, if you're craving social media detox, this is the place to be!
Rate: P3341++ per night
3. Luxury Penthouse with a Magnificent View in Manila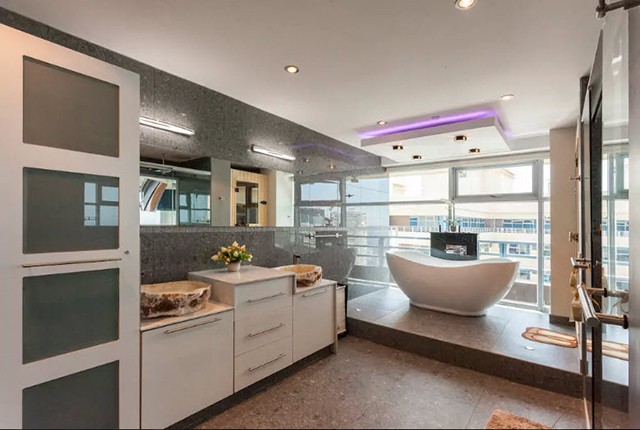 IMAGE airbnb.com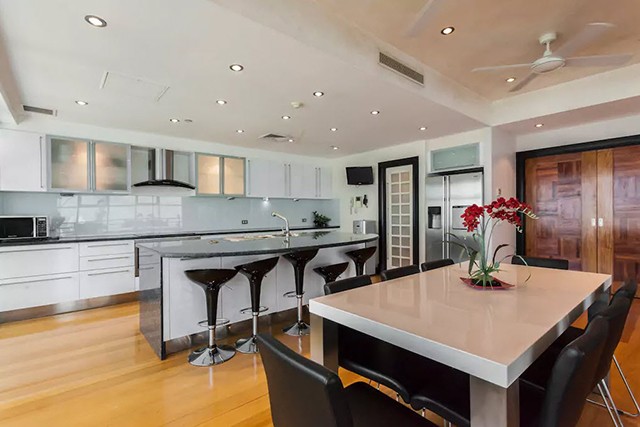 IMAGE airbnb.com
Planning on throwing a showstopping party with your friends? Then this place is for you! With a massive entertainment room supported with a strong Bose surround system, this Airbnb listing makes it a breeze to dance to the beat of your guilty pleasures. Oh, and did we mention that this place even has a jacuzzi and a personal sauna, too?
ADVERTISEMENT - CONTINUE READING BELOW
Rate: P15,859++ per night
4. Cool and Comfy Studio in Quezon City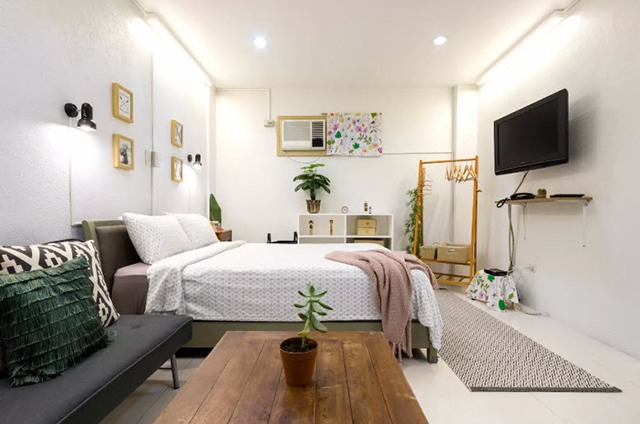 IMAGE airbnb.com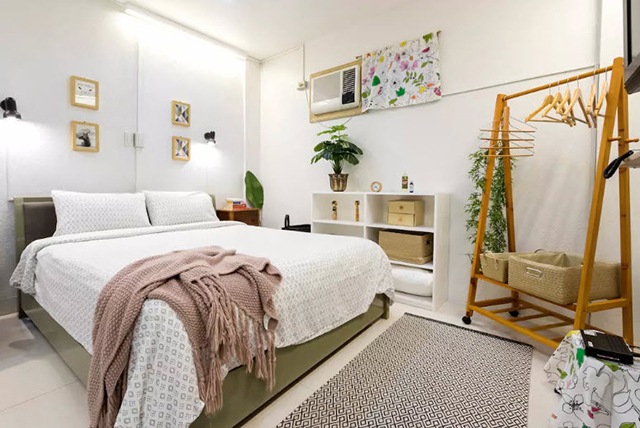 IMAGE airbnb.com
This cozy place we found in UP Village is perfect for an old-school slumber party with the girls. Don't forget to pack your no-fail rom-com flicks. The Notebook, anyone?
Rate: P1326++ per night
5. Minimalist 2-Bedroom Apartment in BGC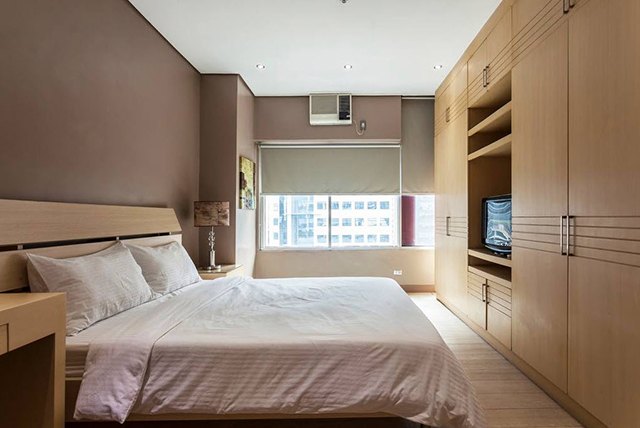 IMAGE airbnb.com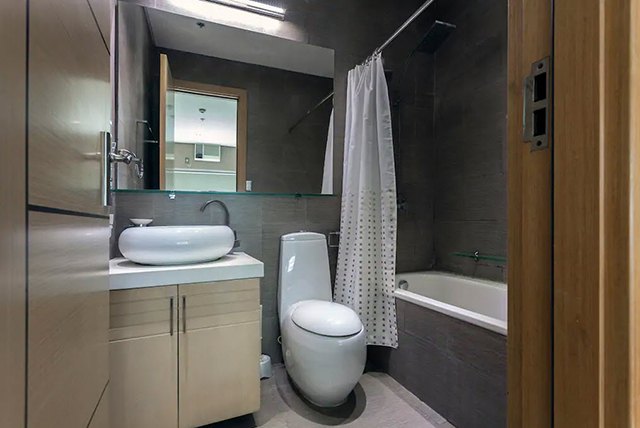 IMAGE airbnb.com
Love Japan's famous minimalist interiors? With this Airbnb listing, there's no need to book a flight. Head straight to this impeccably furnished studio located in the bustling city of Taguig. Although the apartment is located in one of the busiest parts of the metro, the space is intimate and quiet—the embodiment of a great escape.
Rate: P9441++ per night
6. Spacious 3-Bedroom Unit in Makati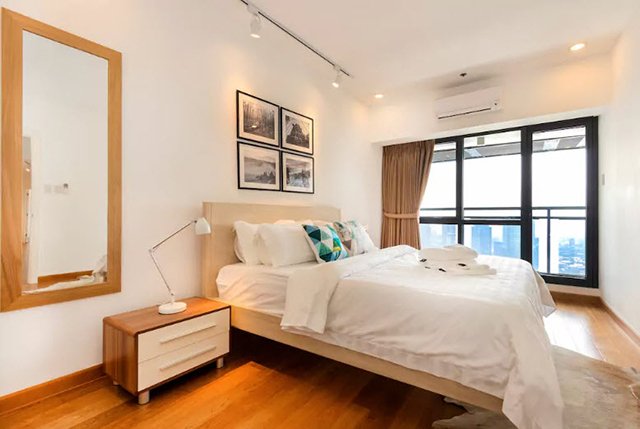 IMAGE airbnb.com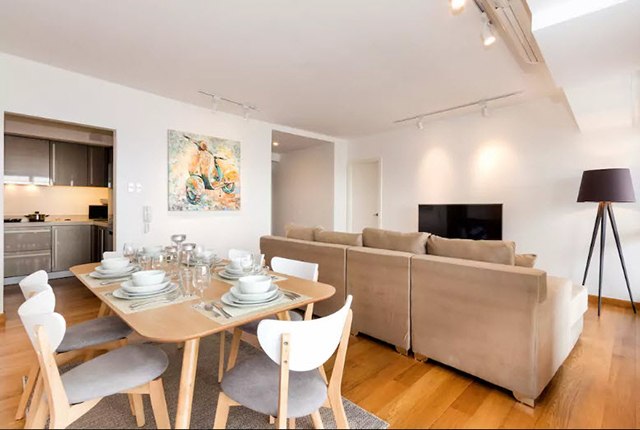 IMAGE airbnb.com
When the rain is pouring, it's nice to just stay under the sheets and go on a Netflix binge with a warm bowl of champorado in hand. If that's your ideal weekend getaway, then book a night (or two) in this gorgeous space in Makati. Enjoy a spacious entertainment room, a gym, and a dip in the pool. There's free Netflix access to your favorite shows, too.
Rate: P8200++ per night
7. Hip and Rustic-Inspired Condo in BGC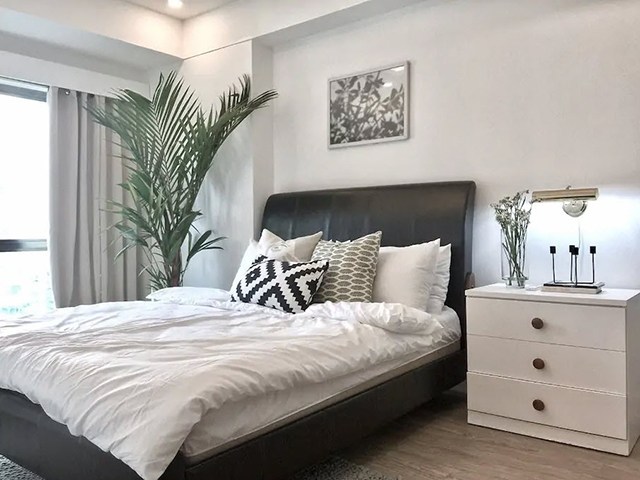 IMAGE airbnb.com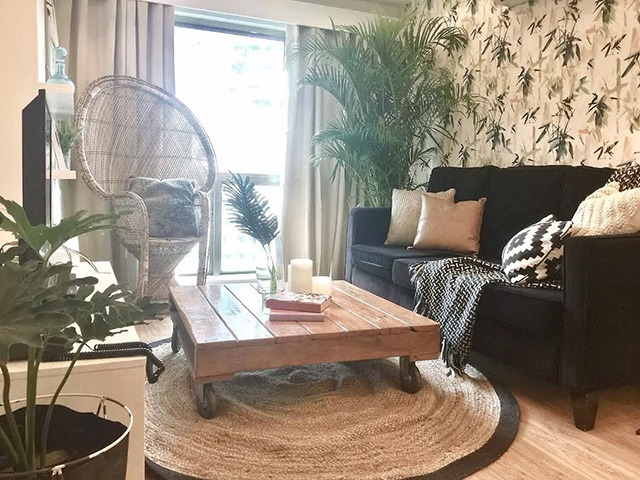 IMAGE airbnb.com
Here's a picture-perfect apartment within BGC where you can count on double-tap worthy photos for your feed without having to travel too far. It's a great place for a family, too! It's complete with a crib, a high chair, and even children's books that the kids will enjoy.
Rate: P5966++ per night
8. Coco's Garden Guest Room in Manila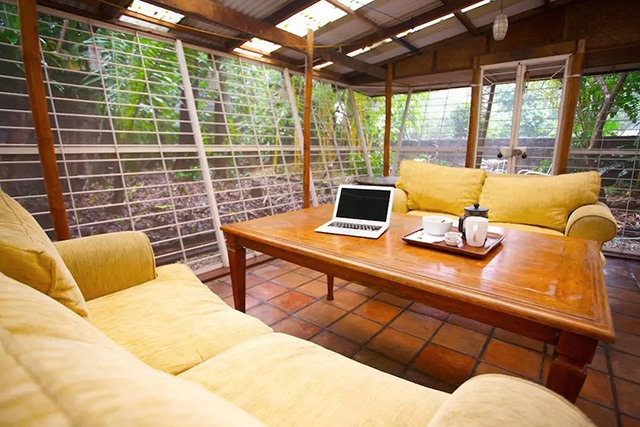 IMAGE airbnb.com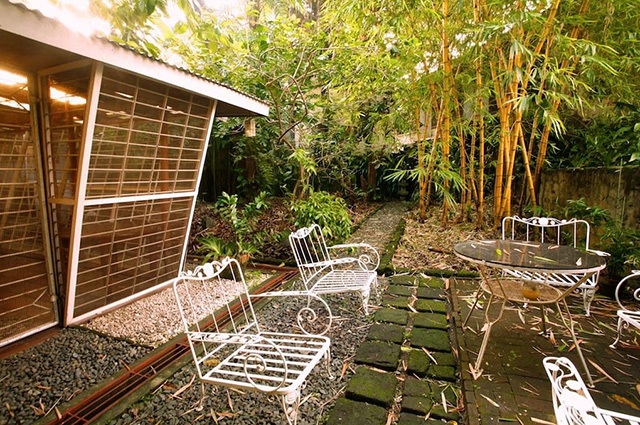 IMAGE airbnb.com
ADVERTISEMENT - CONTINUE READING BELOW
Not only is this place a beaut, the history here is rich, too! It's an authentic American colonial style home filled with local antiques for the guests to marvel at. The best catch about this place? An in-house massage is available upon request.
Rate: P2917 per night
9. Fabulous 1-Bedroom Condo with Jacuzzi in Makati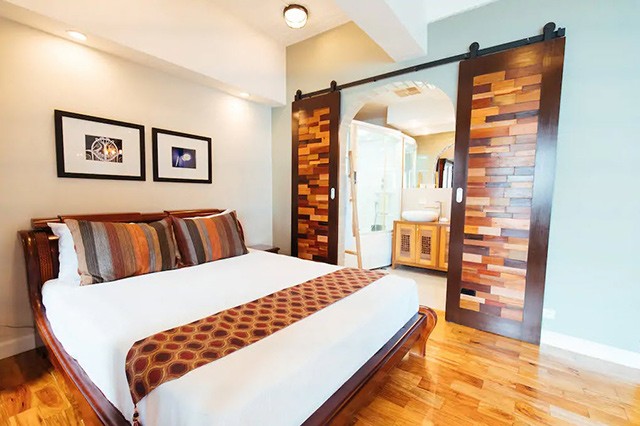 IMAGE airbnb.com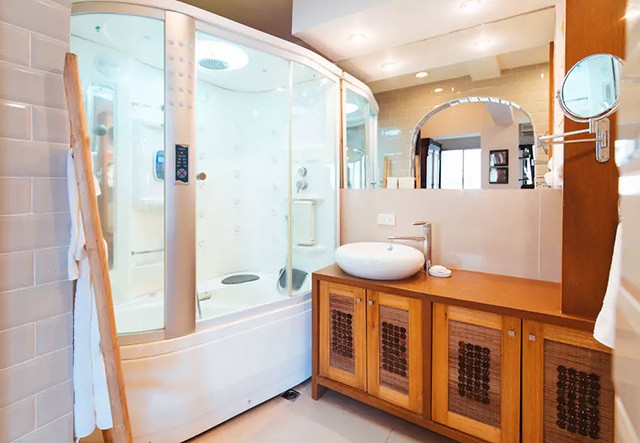 IMAGE airbnb.com
If you're a city girl who loves a good night-out but still enjoys her me-time, this fab apartment is your best bet for a rainy day staycation. It's a short walk to the best bars in Poblacion, but if you're not in a partying mood, the space also offers a jacuzzi tub with a water jet massage. Ooh, sign us up!
Rate: P2960++ per night