Before Pia Wurtzbach became the queen the entire nation—nay, universe—adores, she first beat the odds with the skill, strength and heart of a warrior. Nearly a year after she passed on her crown to a new Miss Universe, she retraces her steps toward victory and accounts for all the lessons she has learned throughout her battles with self-doubt, defeat and timing.
In this intimate interview, Pia opens up about her celebrated journey and talks about thirst, tenacity and determination as powerful weapons everyone can use no matter their struggle—when wielded the right way, of course.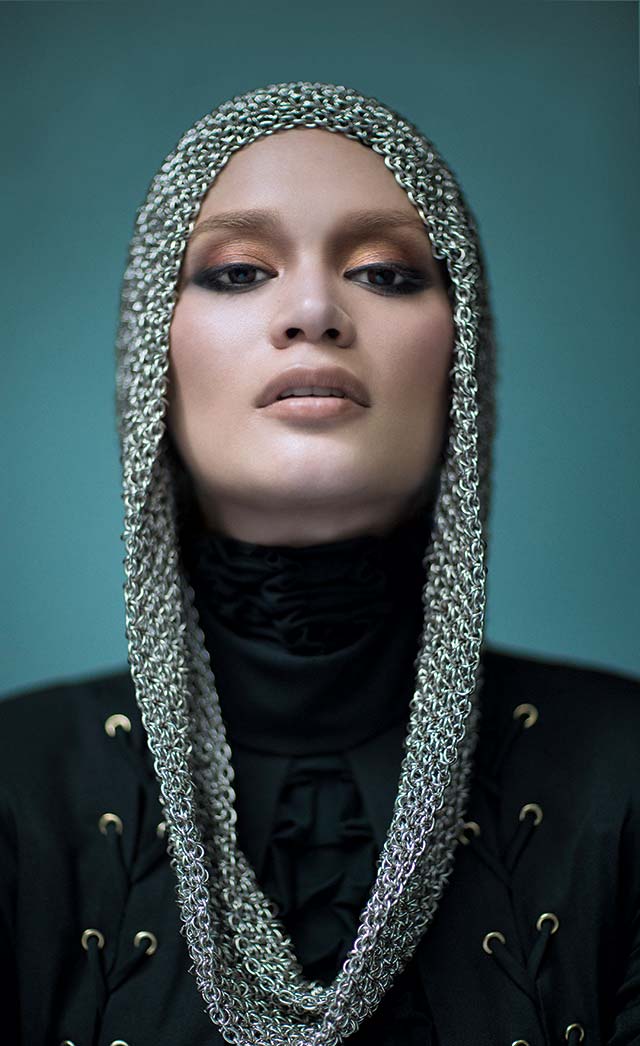 ADVERTISEMENT - CONTINUE READING BELOW
IMAGE Paolo Pineda
FOR THREE LONG YEARS, YOU PREPARED FOR A DREAM THAT HAD A ONE-YEAR LIFE SPAN. HOW DID IT FEEL TO GIVE UP YOUR MISS UNIVERSE CROWN JUST LIKE THAT?
"It was hard. When you prepare for something for many years and all that's in your head is 'How am I gonna get there?' you are never truly prepared for the day when you have to give it up. You prepped yourself so much for so long to get it but not to let go.
"It was hard too because even my managers at Miss Universe said that they have never had a girl who didn't want to quit or give up the crown. Other girls usually get sad when it's over and they won't get to see the same people [they worked] with as often, but me? I didn't want it to end.
CONTINUE READING BELOW
Recommended Videos
"Some girls start to feel homesick and tired toward the end of their reign. A lot of them are excited to give up their crown and go home to their families. I can't imagine that.
"It became a bit of a challenge around late November to early December last year as I was packing for Manila. You see, I arrived in New York with three suitcases and left with 21 boxes. It was hard to seal each box and empty my room. Each item I packed reminded me of someone, something or somewhere during my year as Miss Universe. I remember taking one last look at my room, my apartment, the hallways and the lobby. It was touching to have the doorman, security and the concierge send me off. I did not cry, but it sure was bittersweet.
"It became much easier when I arrived in Manila. The mood switched! It all became fun and I was not dreading things or counting the days anymore. That was when I realized that I did not leave New York to be let go of the organization; I left New York to come home. When I did my farewell walk and passed on the crown to the new winner, I was honestly not sad anymore."
ADVERTISEMENT - CONTINUE READING BELOW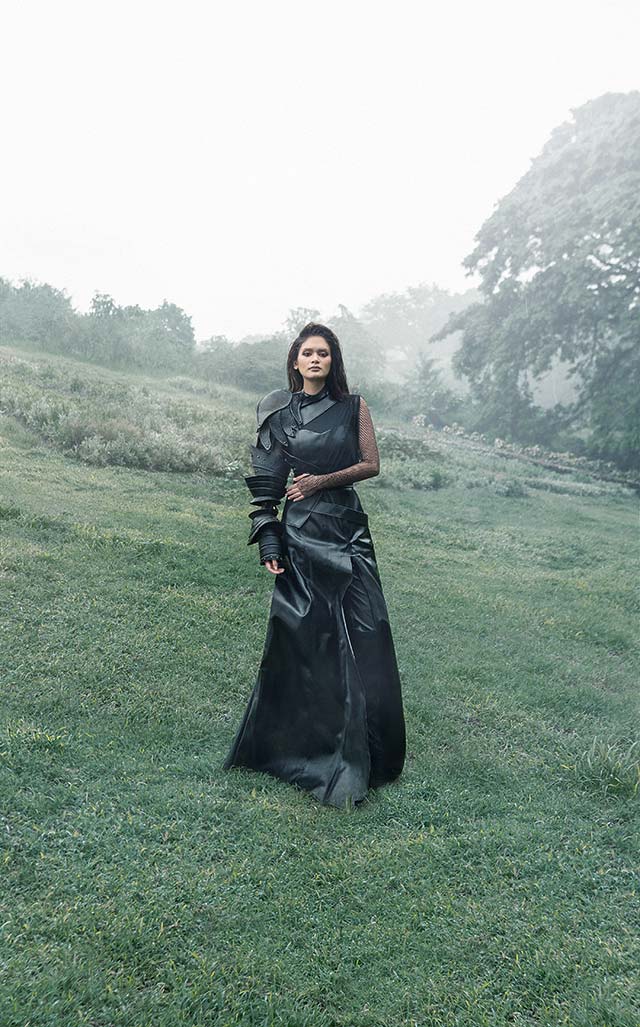 IMAGE Paolo Pineda
THE DREAM—THE MISS UNIVERSE TITLE, THE CROWN—WASN'T ALL THAT GLAMOROUS, WAS IT?
"It's a job! A real one. Sure, there's a stage, there's a show, you get crowned and it all looks glamorous, but the work starts once you step off the stage. You become an employee. That's how it works with the organization.
ADVERTISEMENT - CONTINUE READING BELOW
"During my reign, I wanted to address so much: cyberbullying, HIV/ AIDS awareness, domestic violence against women and children. That's a lot! Whereas in Binibining Pilipinas, you can be a jack of all trades—providing relief, cutting ribbons, attending charities, visiting hospitals—Miss Universe gives you a lot of assignments and responsibilities that three advocacies is already too much.
"The training I received was rigid. They will not let you talk about your advocacies just like that. They will give you at least a month's worth of preparation before they deem you prepared. For HIV/ AIDS, I learned statistics and visited health centers and laboratories before they entrusted me with a stage and microphone. I was not just given a cue card, spoonfed with information, and asked to speak right away.
"That's something a lot of people don't see or know. It's a lot of work! Your manager will not speak for you. If it's a written interview, you need to reply using your own words. Sure, they will just proofread, but it's all you."
ADVERTISEMENT - CONTINUE READING BELOW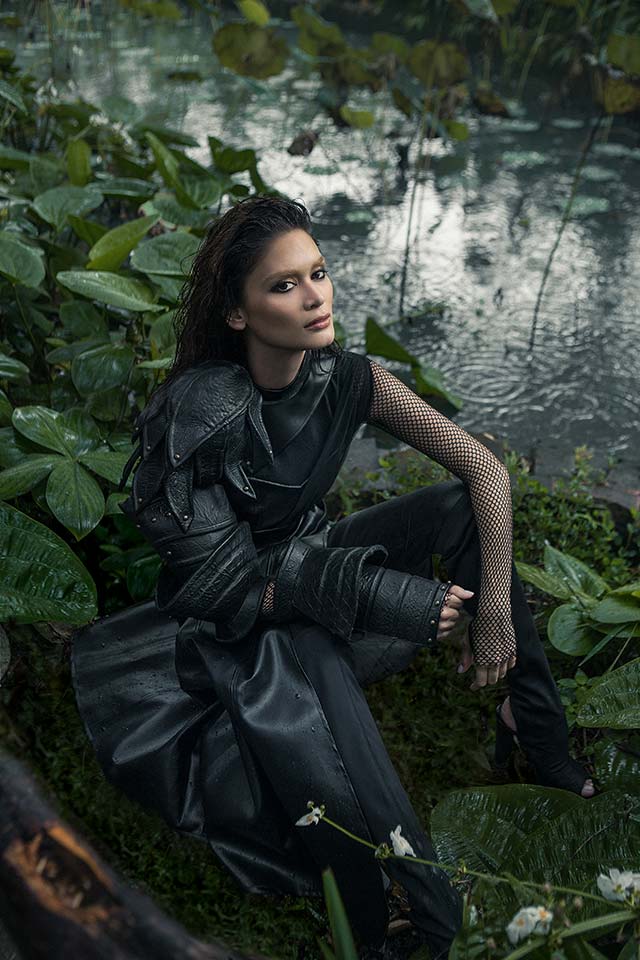 IMAGE Paolo Pineda
YOU WERE BESTOWED THE TITLE OF MISS UNIVERSE AMBASSADOR. WHAT'S THE SETUP LIKE GIVEN THAT IRIS MITTENAERE IS REIGNING QUEEN?
"This is the first time a former winner was bestowed such a title. Not taking away from the current Miss Universe, I am not onboard to overshadow her or her advocacies. Let's just say that I would join in on the fun every once in a while."
ADVERTISEMENT - CONTINUE READING BELOW
WHAT HAS BEEN TAKING UP MOST OF YOUR TIME?
"I'm shooting a movie with Vice Ganda called The Revengers. I am also transitioning to TV soon. We're looking at either a daily or weekly show on ABS-CBN. Not a teleserye, though—you can cross that out."
HOW ABOUT NEW YORK OR HOLLYWOOD?
"They are waiting for me to take up my acting course at the New York Film Academy, but I am taking advantage of the opportunities here in the Philippines.
"Hollywood? Being a Bond Girl? That's still on managers' minds. After I fulfill all my obligations here in Manila, I can work on moving to the US. I got to make the most out of what I have here now or else people will forget about me! [Laughs.]"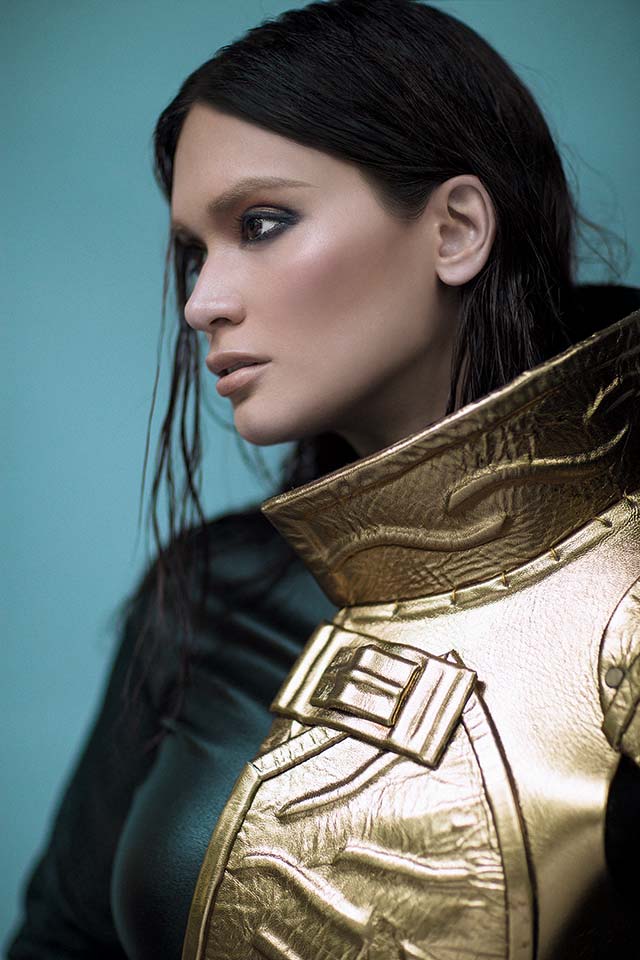 ADVERTISEMENT - CONTINUE READING BELOW
IMAGE Paolo Pineda
IT SEEMS LIKE IT'S A MISTAKE TO ASK IF YOU'RE SETTLING DOWN ANYTIME SOON
"I still want to enjoy what I have going. Right now, I am on work mode. I have not gone to that stage where I am reaping the seeds of my hard work! 'Di pa ako nagbabakasyon, eh. I've never gone around Europe yet. I have been to London and Germany, but never to France or Italy! I still have that on my bucket list before I even think of tying the knot.
"[I have] no timetable, too. My mom got married when she was 24 and had me when she was 30. I had my crown at 26.
"I'd tell her before, 'O, kung ginaya kita, hindi ako magiging Miss Universe! Iba na ang panahon ngayon.' She treats me as a child, still. And because Sarah, my younger sister, is the one raising a family of her own, lumipat ang 'bunso eyes' niya sa akin."
ADVERTISEMENT - CONTINUE READING BELOW
WHEN YOUR THREE-YEAR STRUGGLE IN BINIBINING PILIPINAS BECAME THE THEME OF A RECENT MAALAALA MO KAYA EPISODE, YOU WERE PORTRAYED (BY LIZA SOBERANO, NO LESS) TO BE A WOMAN WITH SO MUCH THIRST, SO MUCH GIGIL. HOW WAS THIS THIRST OR GIGIL PLAYED TO YOUR ADVANTAGE?
"It becomes an advantage when you are just about ready to give up. It will tell you, 'No, no, no. We are not done yet. You did not come all this way for nothing.' That's when it's helpful. And also during times you feel down, affected by your bashers and affected by your own performance: a bad Q&A drill, not getting the right walk, not achieving your ideal body. You are in a competition with other girls with the same goal in mind, so it's hard not to look at them and not compare yourself. You'll find out that your worst competition is yourself.
ADVERTISEMENT - CONTINUE READING BELOW
"'Pag gigil ka, you are like a racehorse with blinders. Your eyes will not look elsewhere. Even if there are taller, skinnier, prettier girls, 'di ka titigil.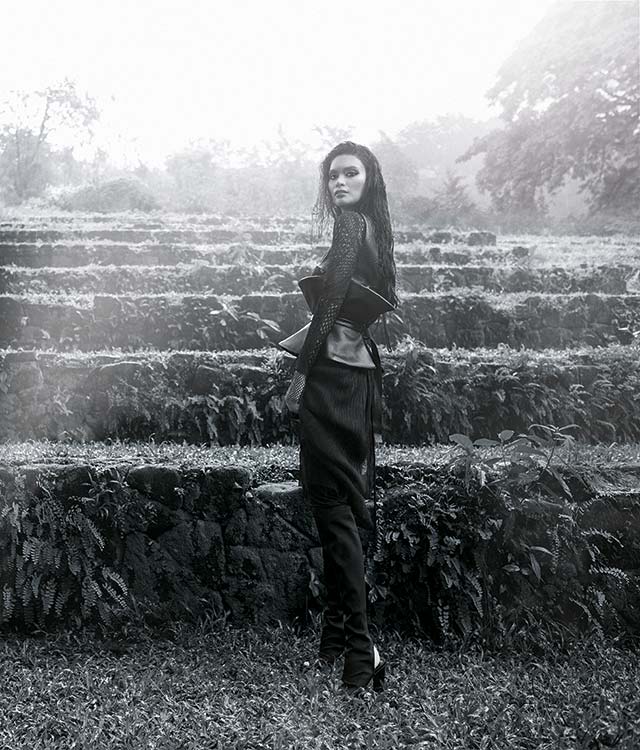 IMAGE Paolo Pineda
WHEN DOES IT BECOME A DISADVANTAGE?
"It's a disadvantage when things become calculated, especially when you're onstage. I've seen this. When it seems like you practiced everything and it all just looks so rehearsed. Robotic, even. She does not even look like a real girl anymore. We call that kind of a girl 'Pageant Patty.' It came to a point where I became like that.
ADVERTISEMENT - CONTINUE READING BELOW
"In 2014, the year I tried for a crown the second time, every step I took was rehearsed. Nanggigil ako sa makeup that I looked older than my age onscreen. I did not know when to put the makeup brush down! I thought to myself, 'You know what, I am gonna put two layers of lashes even if I only need one. And I am gonna add another layer to my bottom lashes!'"
YOU'RE A VERY DETERMINED WOMAN. DID YOU EVER CATCH YOURSELF QUESTIONING YOUR OWN DETERMINATION?
"I've had moments when I'd ask myself, 'Am I even on the right path?' You will doubt yourself and that's normal. There was a time before I left for Las Vegas, a month before the competition, when the demons were playing in my head. 'Siguro naman kahit mag-runnerup lang ako, okay na para sa Pilipinas, diba? Magkaka-career naman ako paguwi ko, diba?' One of my mentors had to remind me, 'Hindi Pia, iba pa rin ang Miss Universe."
ADVERTISEMENT - CONTINUE READING BELOW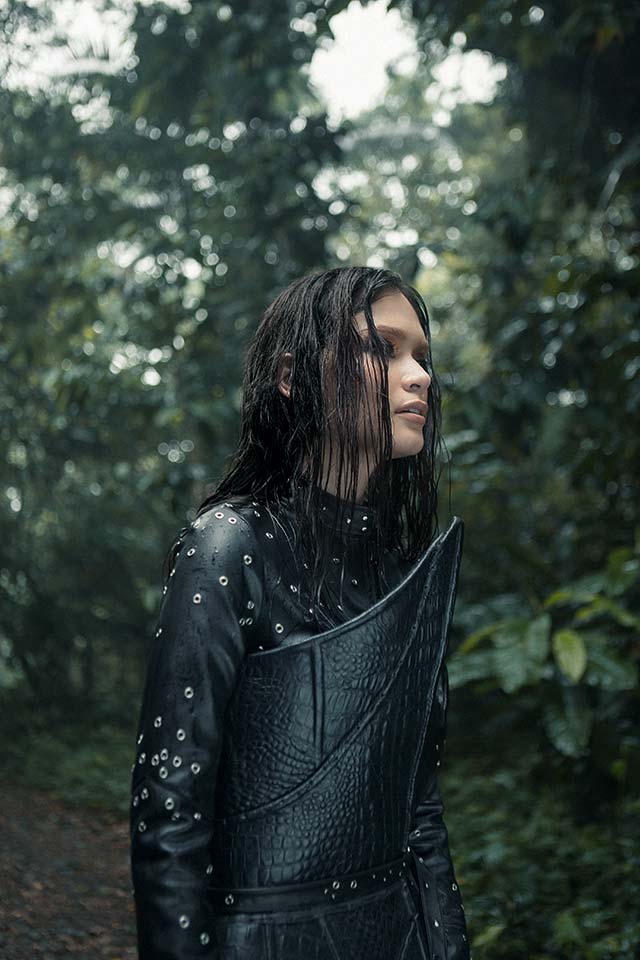 IMAGE Paolo Pineda
APART FROM YOUR THIRST, YOU HAVE SO MUCH PATIENCE. WHAT HAVE YOU LEARNED AS FAR AS TIMING AND NEVER GIVING UP ARE CONCERNED?
"Things may not happen right away or at a time you choose—and that is why you have to be patient. There will come a time where everything will look like a dead end and there is no other choice but to give up. I've had these close calls before, moments in the past when I couldn't even pay for my gas or rent. I did not know how I was going to pay the bills!
ADVERTISEMENT - CONTINUE READING BELOW
"My resources were limited as runner-up in Binibining Pilipinas and even more on the year I was empty-handed. It was tough! I had to find ways to make diskarte: I learned how to apply makeup on other people, I began contributing as a writer to the Philippine Daily Inquirer. Those gigs helped me get by. I also have friends who are very helpful, who would lend me clothes or share their freebies.
"When you feel that this is the end and you want to say goodbye, don't. Sayang. You don't know if that's the last hurdle before your break."
IT IS IMPOSSIBLE FOR GLORIA DIAZ OR MARGIE MORAN NOT TO BE REGARDED AS MISS UNIVERSE EVEN 30, 40 YEARS AFTER THEY WERE CROWNED. ARE YOU READY FOR THE LIFETIME ASSOCIATION?
"I prepared myself for it. I remember the days when I would be in my room, all by myself, as a Binibining Pilipinas contestant. I would listen to myself say, 'Pia Alonzo Wurtzbach, Miss Universe 2015.' I would check if it sounded right. [Laughs.] 'Bagay ba?' And I'd say it again, really loud. You prep yourself by saying, 'You're the one, you're the one, you're the one.' And then you catch yourself and ask, 'What if I'm the one indeed?'"
ADVERTISEMENT - CONTINUE READING BELOW
COMPANY MATTERS, DOESN'T IT?
"You have to surround yourself with people who will encourage you and not pull you down. My mom, at one point, did not want me to join anymore on my third try. She meant well because she got hurt for me. But I was really stubborn—stubborn with my goals but flexible with my methods, as I always say.
"Sarah sees my world from the outside and therefore has a more neutral eye. She'll be honest with me if things are getting too much, but will encourage me, too. 'Bakit ka makikinig sa sinasabi ng ibang tao? Kung gusto mo, gawin mo.'"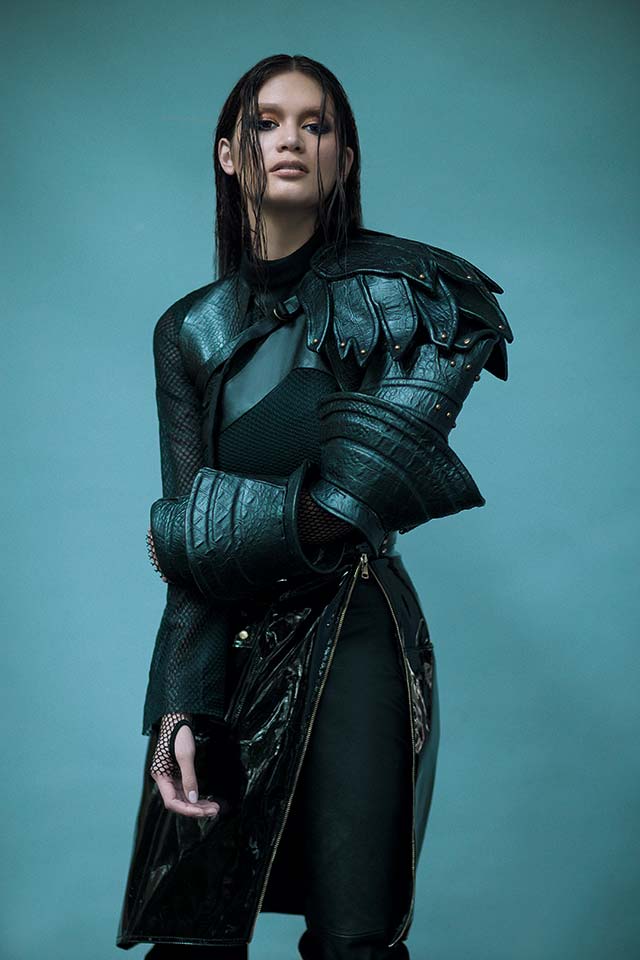 ADVERTISEMENT - CONTINUE READING BELOW
IMAGE Paolo Pineda
WHAT CAN OTHER PEOPLE LEARN FROM YOUR JOURNEY?
"Don't give up. It may not be a pageant. It could be for what applies to your life: a college degree, a relationship you'd like to mend, a fight against an illness, if you're working abroad and getting homesick. You never know when the opportunity will come.
"I truly believe that there is a right time for goals to come true. Some people get it right away and they're lucky, but for some people like me, it takes quite a while. That makes it humbling yet fulfilling.
"It's also important that you listen to your heart. It helps you stay on track. You want something so bad and think of so many things that will stop you, but nothing's gonna stop you that you will allow. Just try. Isn't it worse if you don't? It hounds you for the rest of your life. I would rather experience failure than regret."
ADVERTISEMENT - CONTINUE READING BELOW
ARE YOU COMFORTABLE WITH THE TITLE ROLE MODEL? BECAUSE FOR A LOT OF PEOPLE, YOU ARE.
"I think it depends on what your definition of role model is. If a role model to you is someone who will never do wrong and will never make a mistake that does not apply to me. I'm a real person who makes mistakes, but I surely am real and authentic. I don't like putting up a front; it's so exhausting.
I don't pressure myself into behaving in a certain way or becoming so calculated. You lose your amor with people that way. I think a role model is one with an inspirational story of ups and downs. If you see me as a role model, that's good because I am just being myself."
Photographed by Paolo Pineda
Produced and styled by Daryl Chang
Co-produced by Ning Nuñez
ADVERTISEMENT - CONTINUE READING BELOW
Makeup by Gery Penaso for Make Up For Ever
Hair by Aries Manal
Nails by Elena Requilman of Nailandia
This story originally appeared on Preview October 2017.
Related Stories from Preview.ph
Hey, Preview readers! Follow us on Facebook, Instagram, YouTube, Tiktok, and Twitter to stay up to speed on all things trendy and creative. We'll curate the most stylish feed for you!