Your passport is the one thing that you absolutely can't leave without when going abroad. You'll need a passport that's valid for at least six months to be allowed to leave the country. But with the long waiting time to have your passport renewed, it's best to do it as early as possible—think 10 months before the expiry date. (This is the suggestion of the Department of Foreign Affairs.) The good thing is that your new passport will be valid for 10 years, so the time and effort will be well worth it.
Follow the guidelines set by the DFA to make your passport renewal as smooth and hassle-free as possible.
Step 1: Collect your documents.
There are slightly different requirements for ePassports, which have an integrated circuit or chip containing your biometrics and other data, and non-ePassports.
If you have an ePassport, which has a chip sign on the cover under the word "Pasaporte," you'll only need to bring the following:
ADVERTISEMENT - CONTINUE READING BELOW
- Printed copy of your confirmed online appointment (more on this later)
- Accomplished application form
- Your current ePassport
- A photocopy of the data page of your ePassport
You'll need to personally show up at the DFA office because they need to take your picture and get your biometrics data.
If you changed your name because of marriage, annulment, or any other reason, you'll need to bring original documents authenticated by the Philippine Statistics Authority that apply to your case:
- Marriage contract (Note: If you retained your maiden name, you don't need to bring this.)
- Annotated birth certificate
- Annotated marriage certificate as proof of annulment
- Death certificate of spouse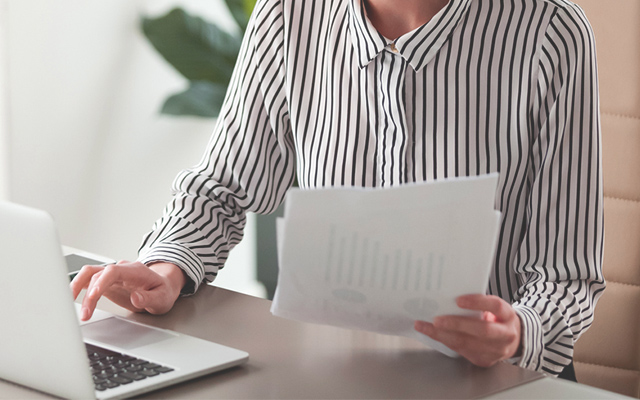 Now if you have a non-ePassport, which may be brown, green, or maroon (machine readable), you'll need to bring the same requirements for ePassport holders plus at least one valid ID and one photocopy per ID. According to the DFA, you can bring any of the following IDs, but it's best to bring all the valid IDs that you have because the DFA may ask for additional documents.
- Social Security System (SSS) Card
- Government Service Insurance System (GSIS) Card
- Unified Multi-Purpose Identification (UMID) Card
- Land Transportation Office (LTO) Driver's License (Note: Student Permit in card format may be accepted.)
- Professional Regulatory Commission (PRC) ID
- Commission on Elections (COMELEC) Voter's ID or Voter's Certification from the Election Officer with Dry Seal
- Philippine Postal ID (issued November 2016 onwards)
- Overseas Workers Welfare Administration (OWWA) E-Card
- Philippine National Police (PNP) Permit to Carry Firearms Outside Residence
ADVERTISEMENT - CONTINUE READING BELOW
- Airman License (issued August 2016 onwards)
- Senior Citizen ID
Make sure that the information on the IDs you bring is consistent with the information on your application documents.
Step 2: Schedule an appointment.
This is why it's best to renew your passport as early as possible—available appointment slots can be months away depending on when you try to schedule. But with some luck, you can snag an earlier slot if new slots become available or other applicants reschedule or cancel.
Take note that all appointments are free—what you're paying for is the renewal processing.
To schedule an appointment, go to the DFA passport portal, where you can choose between an individual or group appointment. Make sure that you have all your details and that you have a fast internet connection. It's like booking tickets during a seat sale—slots go fast so you better be quick.
ADVERTISEMENT - CONTINUE READING BELOW
From the options available, choose the DFA office that's most convenient for you. Take note of the office address and contact number.
You'll then see a calendar with dates in green (available) and red (not yet available). Within the green dates, you may see red timeslots. These aren't necessarily full slots—just click refresh as new appointments may become available from time to time. You can also check for new slots for November to December 2019 that may open up every Monday to Saturday, 12 p.m. and 9 p.m. (except holidays).
ADVERTISEMENT - CONTINUE READING BELOW
Once you choose a timeslot, it's reserved for you for only 20 minutes.
Complete the required fields: full name, birth date, gender, civil status, birth legitimacy, email address, place of birth, mobile number, your parents' full names and country of citizenship, your current passport number, passport issue date, passport issuing authority, emergency contact person and details, your complete address, and occupation.
For your email address, it's best to use Gmail or Yahoo accounts. If you use other email ads, you might not receive email confirmation because of technical incompatibility. Keep an eye out for two emails: the reference number for your appointment and the reference number for your payment.
For group appointments, it's basically the same process, but you still have 20 minutes to input the required fields.
Once you have a confirmed slot, you can view your appointment details through the portal.
Online rescheduling through the portal is not available at the moment, so if you have to reschedule, you'll need to email passportconcerns@dfa.gov.ph not later than three days before your original slot.
ADVERTISEMENT - CONTINUE READING BELOW
Now if you're pregnant, a solo parent, a parent with kids seven years old or below, or a person with disability, you don't need an online appointment. You can simply use the courtesy lane. Just bring the documents that apply to your case: medical records if your pregnancy is not yet visible, a valid solo parent card (your minor children can also use the courtesy lane), or proof of disability.
If you're a government employee, there's a chance that you can request to use the courtesy lane at the DFA Aseana office in Parañaque depending on their capacity for the day and number of applicants. Other people who can use the courtesy lane are senior citizens and Overseas Filipino Workers.
Step 3: Pay the processing fee.
Your appointment will be confirmed once you pay the processing fee, and you'll have 24 hours to settle it. Regular processing costs P950 and takes 12 business days, while express processing costs P1200 and takes six business days. This doesn't include the delivery fee if you opt for that and the convenience fee for e-payments.
ADVERTISEMENT - CONTINUE READING BELOW
There are plenty of authorized partners: payment centers, malls, convenience stores, banks, remittance centers, pawnshops, and online payment methods. When paying in person, make sure you have the exact amount in cash because you won't be given change.
If you're paying for a group and have multiple reference numbers, do one transaction for each reference number. If you made a mistake, contact the DFA helpdesk at (02) 234 3488.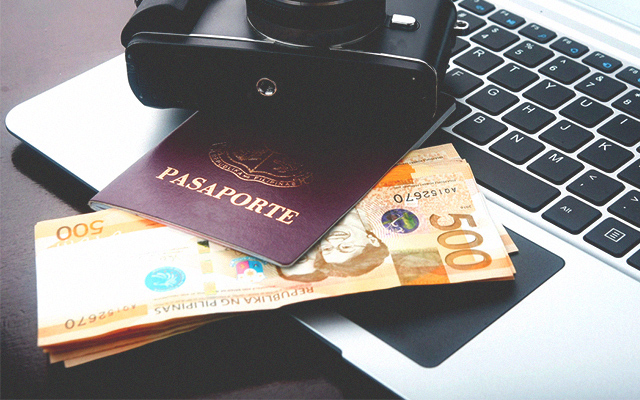 ADVERTISEMENT - CONTINUE READING BELOW
Step 4: Go to your appointment.
With your complete requirements, head to your chosen DFA office on the day of your appointment. Allot extra time for traffic because you absolutely can't be late—in fact, the DFA says you should be there 30 minutes before your slot. Take note that the DFA doesn't allow companions to go with applicants who are not minors, senior citizens, or people with disabilities.
When dressing up for the day, remember that you'll have your photo taken—and this will be your passport photo for a decade. Keep your makeup light, practice your no-teeth smile, and take note of these other tips on how to look good in your passport photo.
Related Stories from Preview.ph
To ensure that you'll be allowed to enter countries with strict dress codes, applicants aren't allowed to wear plunging necklines, sleeveless clothes, spaghetti-strapped tops, sheer tops, tube tops, halter tops, and the like. Colored contact lenses, earrings, and necklaces are also not allowed. You can wear your prescription glasses as you go through the application process, but you'll have to remove them for the photo.
ADVERTISEMENT - CONTINUE READING BELOW
Step 5: Pick up your new passport or wait for the delivery
If you chose to personally claim your new passport, make sure you get a passport receipt during your appointment. You'll need it to pick up your new passport. The receipt will have your passport's release date, but you can claim it at a later date as long as it's less than six months from the release date. If you can't claim it yourself, an immediate family member or an authorized representative can get it for you if they have an authorization letter or a Special Power of Attorney document.
If you chose to have your new passport delivered, refer to the tracking number on your courier claim stub for updates.
Once you have your passport, double check the information and sign it immediately.
There you have it—a brand new passport for all your travels in the next 10 years. For other passport inquiries, you can contact the DFA at (02) 8 651 9400.
ADVERTISEMENT - CONTINUE READING BELOW
Hey, Preview readers! Follow us on Facebook, Instagram, YouTube, Tiktok, and Twitter to stay up to speed on all things trendy and creative. We'll curate the most stylish feed for you!