Park Eun Bin has known the spotlight all her life. Having debuted at the young age of five, she practically grew up on screen, with now over 40 dramas and movies to her name. The actress has long proven her talent, transitioning from playing the younger version of female leads to establishing herself as a sought-after leading lady. Having been in the industry for 20 years, we're sure she's accumulated a gaggle of fans willing to consume her beast of a filmography, as well.
If you're new to Eun Bin, though, and you're planning to binge-watch her dramas but don't know where to start, fret not, because we've curated the best titles for you.
Below are 11 K-dramas starring Korean actress Park Eun Bin:
1. Operation Proposal (2012)
Eun Bin plays Ham Yi-seul in Operation Proposal, a selfless young woman who's been in love with her best friend, Kang Baek-ho, for years. When the latter finally realizes his own feelings for her, he's sadly way too late. On Yi-seul's wedding day, Baek-ho meets a conductor who gives him the chance to travel back in time and change the course of his relationship with Yi-seul.
Also starring: Yoo Seung Ho, Go Kyung Pyo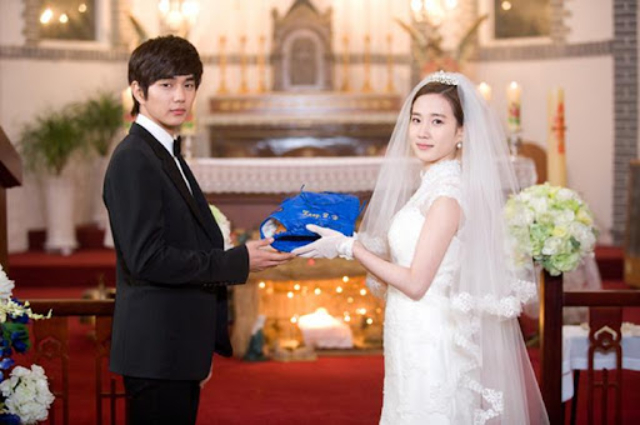 2. Secret Door (2014)
This historical biopic chronicles the tragic conflict between King Yeongjo of Joseon and his son, Crown Prince Sa Do. Where the reigning king is a strongman hungry for more power, the idealistic Sa Do opposes his way of ruling, advocating instead for an equal society free of hierarchical division. Eun Bin steps into the shoes of Lady Hye-kyung, a writer and Sa Do's wife.
ADVERTISEMENT - CONTINUE READING BELOW
Also starring: Han Suk Kyu, Lee Je Hoon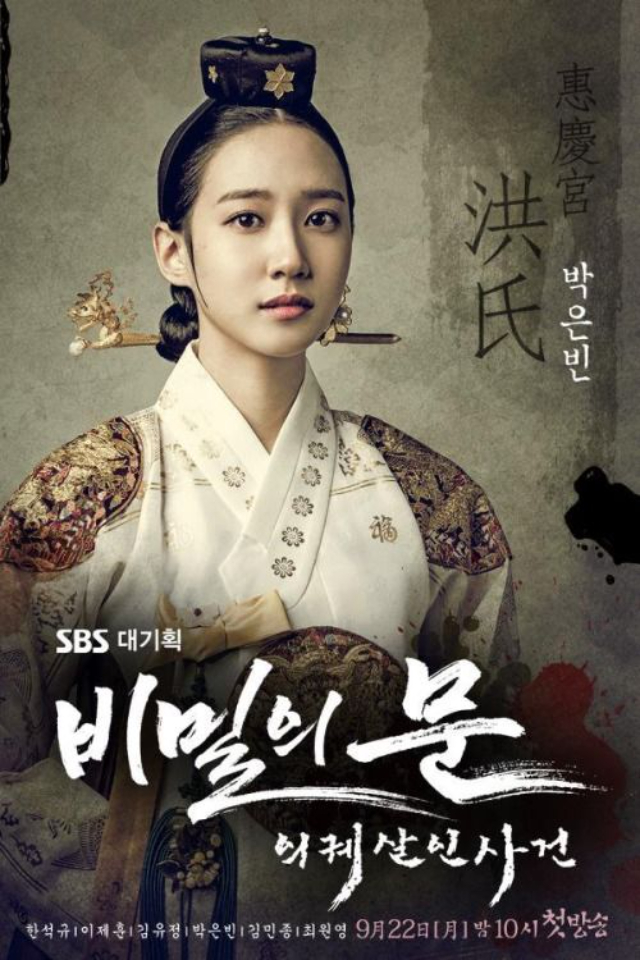 3. Choco Bank (2016)
Hoping to give him a lucky start, Kim Eun Haeng's dad named him after the Korean word for bank. Now about to join the workforce, he crosses paths with Ha Cho-co, a girl his age who's starting her own business. As the two get to know each other, they struggle through the usual woes of 20 year olds, all while learning about the financial service industry.
Also starring: EXO's Kai, Yun Joon Suk, Lee Il Hwa
PHOTO BY

Choco Bank/Naver TV

4. Hello, My Twenties (2016-2017)
Watch on: Netflix
The two-season drama centers on five girls who come of age in their twenties as they all live together in a house called Belle Epoque. Each faced with their personal issues, they soon learn to navigate the trials life throws at them while maintaining the close circle they've built at home. For her part, Eun Bin takes on the role of Song Ji-won, a crass and offbeat Journalism major who claims she can see ghosts.
ADVERTISEMENT - CONTINUE READING BELOW
Also starring: Park Hye Su, Han Ye Ri, Han Seung Yeon, Ryu Hwa Young
5. Father, I'll Take Care of You
Ready to retire after raising their children, Hyung Seob and Jung Ae face new predicaments when their two grown boys move back into their house. One of them is Han Sung-joon, a general manager who meets a girl named Oh Dong-hee during a business trip in Taiwan. When they unexpectedly reunite in Korea, Sung-joon is confused to find Dong-hee (Eun Bin) living with his parents. Staying under one roof, the two eventually grow closer and soon fall in love.
Also starring: Lee Tae Hwan, Kim Jae Won, Lee Soo Kyung
6. Judge vs Judge (2017)
Here, Eun Bin takes on the role of Lee Jung-joo, a frighteningly ill-tempered judge at the Seoul District Court, who sometimes swears at her defendants. When her brother is murdered after being framed for a heinous crime, she stops at nothing to prove his innocence and track down the group of people responsible for his death.
ADVERTISEMENT - CONTINUE READING BELOW
Also starring: Yeon Woo Jin, Dong Ha, Na Hae Ryung
7. The Ghost Detective (2018)
Former military man Lee Da Il becomes a detective after being discharged. He handles supernatural cases and soon has to deal with a crime close to home when his assistant's younger sibling dies a mysterious death. As the two work together to uncover the truth, they repeatedly cross paths with an eerie lady in red, who keeps on appearing at their crime scenes.
Also starring: Choi Daniel, Lee Ji Ah
8. Hot Stove League (2019)
Watch on: Netflix, Viu
Having placed last for four seasons straight, professional baseball team Dreams hires Baek Seung-soo as their new manager. However, though a number of champion sports teams have trained under his watchful eye, he has no experience in baseball whatsoever. Nevertheless, he uses his outside knowledge and expertise to get the team back on track, and hopefully lead them to their first trophy in years. Playing Dreams' operations manager, Eun Bin' character, Lee Se Young, refuses to give up on her team, in spite of the misfortune they continue to face.
ADVERTISEMENT - CONTINUE READING BELOW
Also starring: Namkoong Min, Oh Jung Se, Jo Byung Gyu, Chae Jong Hyeop
9. Do You Like Brahms? (2020)
Watch on: Netflix, Viu
Eun Bin plays the timid yet steadfast Chae Song-ah in Do You Like Brahms. Despite her family's protests, she goes on to pursue a violin major after being accepted in a collegiate program. While studying at university, she meets Park Joon-young, a nationally acclaimed pianist whose own star is beginning to fade. As Song-ah finds herself gravitating towards Joon-young, she's soon absorbed into the cold and cutthroat world of classical music.
Also starring: Kim Min Jae, Kim Sung Cheol, Park Ji Hyun
Watch on: Netflix
After giving birth to twins, Joseon's Princess Consort sneaks her daughter out of the palace when an order is given to have the baby killed. Years later, the child, now named Dam-yi, becomes a court maid and meets her twin brother, Prince Lee Hwi. At the behest of the young royal, they start to swap clothes so Hwi can step out of the palace undetected. Tragedy strikes when Hwi is killed while dressed in his sister's clothes and Dam-yi has to assume his identity to save her own life, as well as those who conspired to steal her away from death years ago.
ADVERTISEMENT - CONTINUE READING BELOW
Also starring: Rowoon, Nam Yoon Su, Choi Byung Chan, Bae Yoon Kyung
11. Extraordinary Attorney Woo
Watch on: Netflix
Eun Bin plays the titular character in this heartwarming legal drama. 27-year-old Woo Young-woo is a lawyer in the autism spectrum. She's practically a savant with her IQ of 164, creative mind, and almost perfect memory. Her social skills, however, are put to the test when she starts her first job at a prominent law firm.
Also starring: Kang Tae Oh, Kang Ki Young
Related Stories from Preview.ph



Hey, Preview readers! Follow us on Facebook, Instagram, YouTube, Tiktok, and Twitter to stay up to speed on all things trendy and creative. We'll curate the most stylish feed for you!