Gerard Gotladera does not have a typical white-collar job.
Being a 26-year-old who's currently heading the Celebrities and Personality Division of W Talent Management, he's been to plenty of reunions and family trips abroad where countless of relatives would ask him what he actually does for a living. For obvious reasons, the most logical way to explain his bread and butter would be to say that he works with celebrities. "I get asked the same question over and over again by different kinds of people, and they always understand once I say that I manage and handle artistas." As soon as he drops the A-word, questions like 'are they pretty?' and 'are they nice?' would almost always come flooding in. "When you're not in showbiz, that's the easiest way to make them understand. But when you're an insider, you get to see that there's more to it than just attending tapings or going to shoots."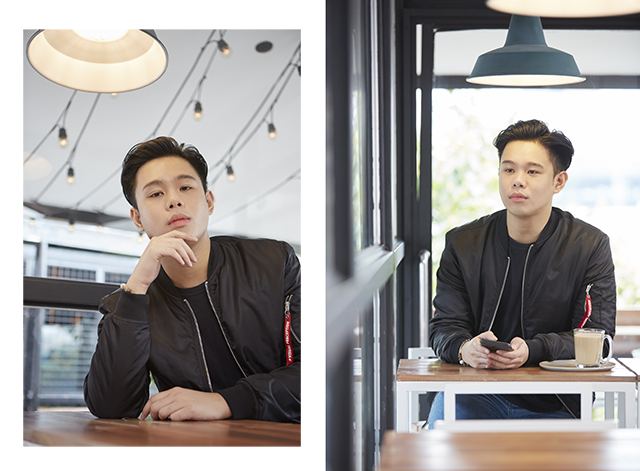 ADVERTISEMENT - CONTINUE READING BELOW
To give you a clearer picture, Gerard has worked with some of the industry's biggest and most talented artists of today, including Richard Gomez, Julia Barretto, Jasmine Curtis-Smith, Kelsey Merritt, Raymond Gutierrez, Erwan Heussaff, Team Kramer, and many others.
A graduate from University of Asia and the Pacific with a Bachelor's Degree in Humanities, his plan was initially to go into publishing. He recalls, "I originally wanted to write for a magazine although that didn't pan out." With a penchant for style and the arts, he ended up applying for an entry-level position at a talent agency. "W was actually the third agency I emailed. I didn't even attach my CV. I just told them I'd love to work with beautiful people and that I'm obsessed with models." Considering how he failed to attach a resume to his application (which is the most obvious requirement when seeking for employment), it seemed like a far-fetched goal at that time that he would get the job—but surprisingly, he did, and he's been with the company for five years since.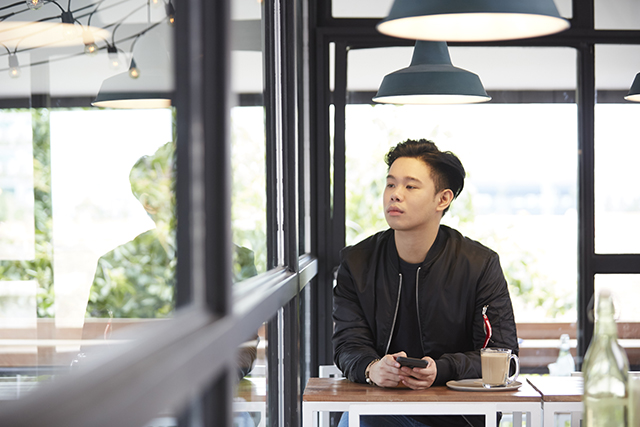 A normal day for Gerard starts early and ends late. He wakes up at seven in the morning, sometimes earlier. He stays in bed for a few minutes to collect his thoughts, checks his phone for important emails, skips breakfast, and then prepares for work. His only non-negotiable is his daily cup of joe to help him survive a packed schedule. "Coffee is crucial. Coffee is life. Without coffee, I can't do anything." And while he enjoys his mocha latte, that's when he creates a list of what he needs to do and achieve within the day.
"The ideal setup is to start with the most difficult thing on the list. I'll usually have late lunch around 1:30PM. From there, it gets blurry because I'll have shoots or events. My day ends at two or three in the morning because I still try to watch my [favorite] shows like Mr. Robot, Stranger Things, etc. I also try to get some reading done—usually magazines, like Preview and Esquire."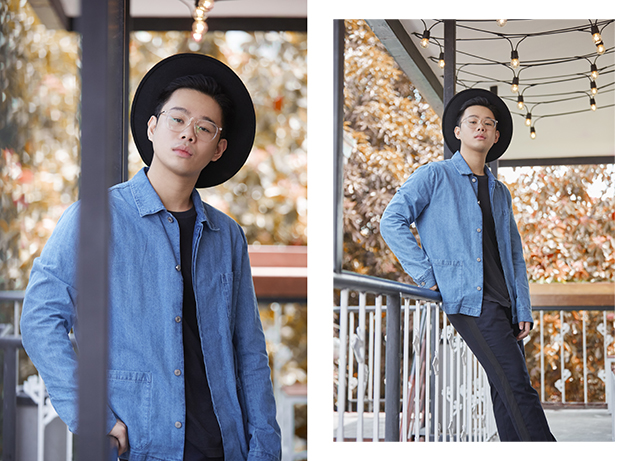 ADVERTISEMENT - CONTINUE READING BELOW
Talking to Gerard, the guy clearly knows his thing. He can go on for hours airing out his thoughts on branding, what makes an "influencer" influential, and how confidence is an essential part of the job. But just like on any other career path, learning the ropes also took him some getting used to. "I wish I started confident. If I did, I would've closed bigger deals. In W, I was always shy. I didn't like going to events. And to be honest, I still don't like going to events. But being shy was a hindrance to doing my job," says Gerard. "I'm actually hungrier now that I'm older, because now I know that I have the starting tools to close big deals and talk to big people. I just have to smile, be polite, get to know people, and earn friends along the way. You don't even need alcohol for that! (Laughs)"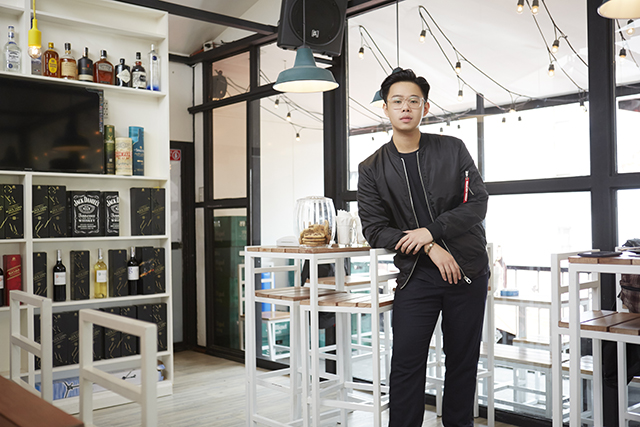 Working with big stars, however, isn't always filled with roses and champagne. One constant challenge is when some artists prove to be more demanding compared to others. "When I was younger, I'd say no when it comes to dealing with difficult talents, but now I realize there's a way to work around it." He explains, "If you take a step back from the job and you look at the celebrities as people with quirks, different priorities, and different focuses in life, it'll be easier to approach them and strategize a way to handle the situation. They have different wants and needs. You just have to look at them as people and not as products."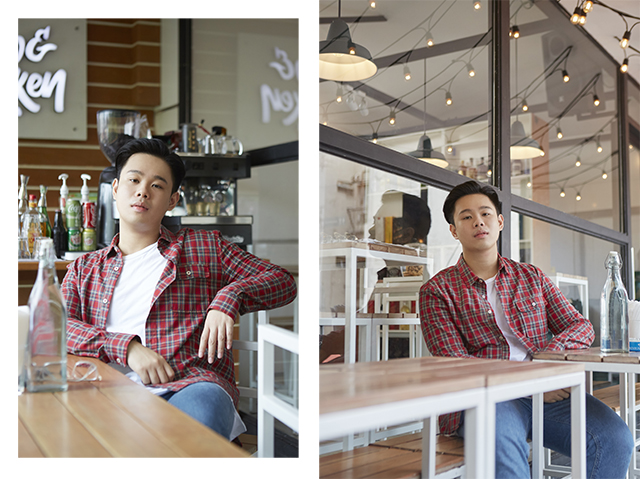 The idea of working with famous personalities may seem overwhelming for some, but Gerard is not the type to squeal at the sight of a celebrity, which probably makes him more suitable for the job. He tells Style Bible, "I don't faint in front of artistas. I'm not always amazed with them. Maybe because I'm used to them, or maybe because from the start I've always looked at them as people—only prettier, only fitter, but still people."
ADVERTISEMENT - CONTINUE READING BELOW
He does, however, have his fair share of fangirling. "I'm a huge fan of Liz Uy because I've known Preview since I was in high school. I was the type who reads the masthead. I know who's on the team—even the photographers, the hairstylists, and the makeup artists they book," he quips. "I knew she was fashion editor back in her day, and it was always a dream for me to be part of the Preview team or to get into a Preview event. I remember seeing her at one of the events, and I was like, 'Oh my gosh, she's real!' I only used to see her name and her work, so when I finally saw the person, I couldn't breathe."
"When I got into W and Liz moved to us [as one of our talents], I got to know her and the first thing that Liz did was talk—and Liz sounded very becks! She's surprisingly very approachable and very humble. I realized that if I can talk to Liz and Liz is one of my heroes, then I could talk to anybody!" And from there, he's come a long way to to prove he certainly can.
Photographed by Erwin Canlas
Art Direction by Gab Gutierrez
Produced by Marj Ramos
Shot on location at Cow & Chicken Modern Brunch Dining
Related Stories from Preview.ph



Hey, Preview readers! Follow us on Facebook, Instagram, YouTube, Tiktok, and Twitter to stay up to speed on all things trendy and creative. We'll curate the most stylish feed for you!