With the Christmas season just around the corner, it is perfectly expected for a warm go-getter city girl to host get-togethers to celebrate the holiday cheer. Here are no sweat tips on throwing a bash like a pro.
Step One: Draw up a Guest List…and Choose Well
Crafting a strict guest list manages not only from the practical need of counting the number of mouths to feed but also aims to assess the mix of personalities that would be gracing the event. As much as possible, look up the network connections of the guests to be forewarned about awkward pasts and other social/relationship issues. The idea is to provide a conducive environment for guests to interact—for instance, a gross gender imbalance may alienate even the most progressive of guests; a deluge of politically charged zealots may steer conversations to hostile territory.
In deciding on the number of guests, factor in parking space available in the venue; better yet, arrange for transportation options for invitees who are looking to meet new people and live/work in contiguous areas.
ADVERTISEMENT - CONTINUE READING BELOW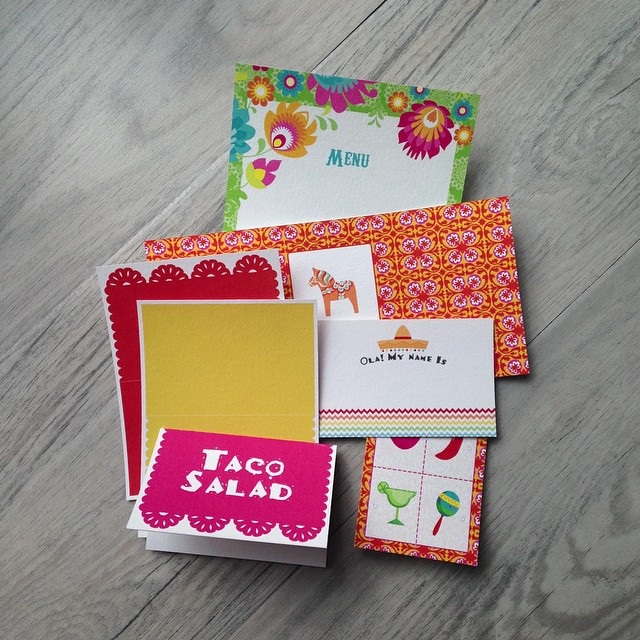 CONTINUE READING BELOW
Recommended Videos
IMAGE INSTAGRAM/@paperandprintbyunico
We recommend: Paper & Print by Unico offers a comprehensive catalogue of note cards that can easily be customized and transformed into tasteful invitations (or post-event thank you cards). Rest assured that Sylvia Ruiz can translate those well-thought out plans into pretty artwork to encourage invitees to heed the RSVP.
ADVERTISEMENT - CONTINUE READING BELOW
Step Two: Curate the Menu
While variety may be the answer to pleasing a wide array of taste buds (or diet trends), there is a quirky charm to picking a novel unifying theme to add polish to the event. It may appear more cost-effective to get different suppliers involved; however, the convenience and efficiency of hiring a caterer, not to mention a bit of haggling to keep faithful to a set budget, may actually prove to be a better choice for a busy urbanista who cannot be bothered with the minutiae of cleanup.
In stocking up the bar, think buzzed not drunk. Let guests bring in stronger alcohol at their convenience; the role of the host is to provide guests with enough juice to socialize and laugh, not to pass out and be embarrassed.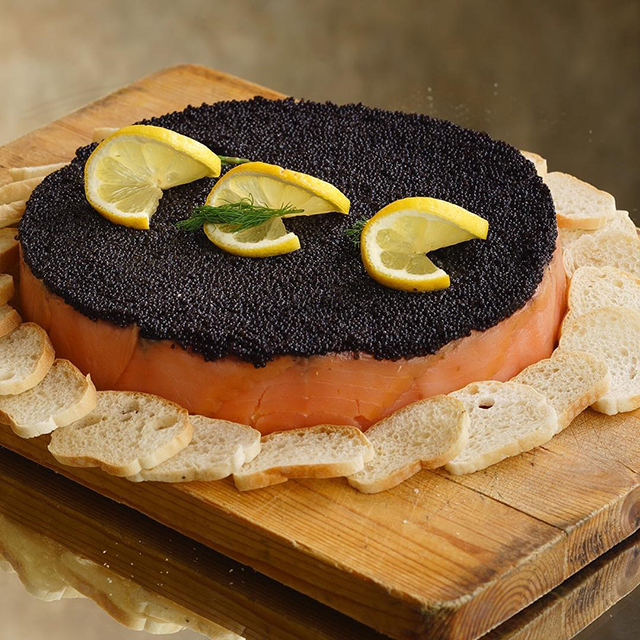 ADVERTISEMENT - CONTINUE READING BELOW
IMAGE INSTAGRAM/@bizuph
Smoked Salmon Caviar, P1800 (good for 20 persons)
We recommend: Bizu Patisserie & Bistro is a tried and tested culinary partner for our more important life events, way beyond the untamable craving for macarons. Rely on Audrey Uy and her team to whip up a menu fit for the occasion (and party budget) and deliver taste and service guaranteed to win over even the snootiest of guests.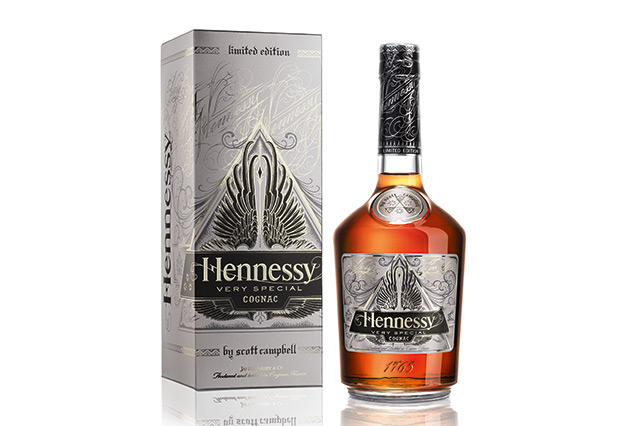 ADVERTISEMENT - CONTINUE READING BELOW
IMAGE Courtesy of Hennessy
To add a sophisticated touch to any event, Hennessy Very Special (V.S.), the world's number one cognac, never fails to impress. This year, Hennessy V.S. has added to its latest edition of Very Special Limited Edition series a new bottle design created by budding American tattoo artist Scott Campbell. The partnership between a respected master of flavors and a trailblazer of an artist would not only be a conversation starter in an urbanite's house party but also keep satisfied guests talking days after the event.
Step Three: Pump up the Volume
It can be very tempting to nonchalantly pick a genre and stream the latest hits—yes, there is nothing wrong with that. However, the smart city girl should keep in mind that music not only sets the mood of the crowd but dictates event milestones, eventually deciding whether the party would prove to be festive or end up as a big bore. Playing hard-hitting EDM too soon may prevent guests from effectively breaking the ice, signaling an early end, while transitioning from smooth R&B too late may fail to save conversations that have dragged on longer than necessary.
ADVERTISEMENT - CONTINUE READING BELOW
Stumped with what to include in the playlist? Revisit the guest list; the profile of the people coming over may be helpful. Better yet, ask several of them for suggestions—or to share their stockpile of songs.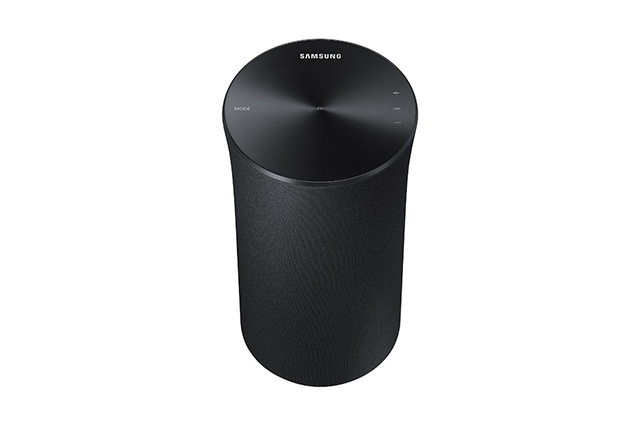 IMAGE Courtesy of Samsung
We recommend: Samsung Wireless Audio 360 R1 Speaker is an indispensable partner to any city girl playing host. With a ring radiator technology that allows a 360-degree omni-directional sound, this handy speaker provides dynamic and high-quality sound without the bulk of old fashioned systems. It even sports Bluetooth connectivity to easily allow guests a chance to be the DJ of the party by remotely connecting their respective devices.
ADVERTISEMENT - CONTINUE READING BELOW
Step Four: Bring Out the Cards
Grown up parties need not completely discount parlor games—in fact, engaging guests in witty activities not only fills up ill-timed dead air but may also save some unlucky guests from awkward conversations. Drinking card games, Cards Against Humanity, and the relay race Flip Cup are easy ways of extending party hour and keeping guests entertained. The trick is to draw out personalities without being offensive.
ADVERTISEMENT - CONTINUE READING BELOW
IMAGE Courtesy of www.quirksph.com
Tic Tac Toe Shot Glasses, P550
We recommend: Quirks Novelties & Curiosities carries nifty party needs sourced worldwide, with interesting ideas that make us wonder why we never thought of those games first. From wheel of shots to spin the bottle, this place even has unique glassware and tableware to bring a house party to the next level.
Step Five: Stay Sober and Memorialize
All the planning can be negated in one breath by a host incapacitated by one too many drinks—at the other end of the spectrum, a control freak of a host who left all trappings of fun outside the door can dampen everyone's mood beyond repair. Remember, guests take their cue from the host in adopting a particular demeanor during the party. Loosen up, have fun and celebrate...within reasonable limits.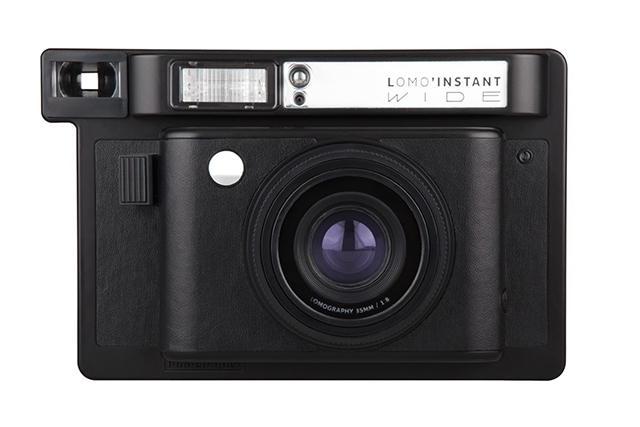 ADVERTISEMENT - CONTINUE READING BELOW
IMAGE Courtesy of Lomography
Lomo'Instant Wide Black Camera, P9850, Digital Walker
We recommend: To capture those priceless party tidbits (and make Instagram-worthy stories) Lomo'Instant Wide Black Camera integrates lomography with the ease of an instant camera. This camera features a fully programmatic shutter to help the user catch perfectly exposed photos, as well as manual exposure settings to give the more experienced eye the flexibility needed. It also features four brightly colored flash gels to personalize lomo shots, fast focusing to quickly memorialize those sparks of brilliance, and flash on and off to keep the light on only as needed—all these in one sleek and chic package.
Related Stories from Preview.ph
Main image by Jeanne Young, published in Preview November 2014
Hey, Preview readers! Follow us on Facebook, Instagram, YouTube, Tiktok, and Twitter to stay up to speed on all things trendy and creative. We'll curate the most stylish feed for you!