Let's face it, last year, we were all bummed when cinemas closed and the movies we were excited for were all postponed due to the pandemic. But now that the future of cinema is looking a little brighter, we can finally get ready for all the confirmed film releases this 2021! Update your watch list with the newest titles to watch out for, including Marvel's Black Widow, the awaited sequel, A Quiet Place II, and Timothée Chalamet's Dune.
Below, we put together 12 films for you to look forward to for each month of the year:
1. The Dig (January 29)
Edith Pretty is a wealthy widow who hires a local excavator, Basil Brown, to dig up unusually huge mounds on her land and see what's beneath them. To their surprise, they find a ship burial with Anglo-Saxon artifacts. Based on the true events of the 1939 excavation of Sutton Hoo, Edith is torn as to what to do with the grave goods unearthed from her own property whilst the world could care less as it prepares for World War II.
Starring: Carey Mulligan, Ralph Fiennes, Lily James
2. I Care A Lot (February 19)
Seemingly self-assuring and kind Marla Grayson believes caring is her job. For dozens of elders, she is their legal guardian a.k.a. the daughter they never had, but little did they know she's just a little devil in disguise who seizes their assets for her own gain. Her money game gets challenged by Jennifer Peterson—her latest target—an old rich woman with no living family left. Marla thinks she's got her perfectly deceived but Jennifer has her own hidden weapon, a notorious gangster friend.
ADVERTISEMENT - CONTINUE READING BELOW
Starring: Rosamund Pike, Peter Dinklage, Eiza González
3. Coming 2 America (March 5)
In case you didn't know, this comedy film is the sequel to the 1988 box office hit Coming to America. Right when the former prince became King Akeem of Zamunda, he discovers that he has a son back in New York named Lavelle, who's now a grown modern man. To honor his father's dying wish to continue the royal bloodline, King Akeem and his confidante Semmi rush to fly to America once again.
Starring: Eddie Murphy, Arsenio Hall, Jermaine Fowler
4. Last Night in Soho (April 23)
Last Night in Soho circles around Eloise, a young woman who is an aspiring fashion designer obsessed with 60's fashion. One night, as she desperately wishes to transport back in time, she suddenly wakes up as another woman named Sandy, a rising star in 1960's London. There she meets a charming man, Jack, who quickly becomes her lover and manager. But just like the saying goes, be careful what you wish for because sometimes everything is not as it seems.
Starring: Anya Taylor-Joy, Matt Smith, Thomasin McKenzie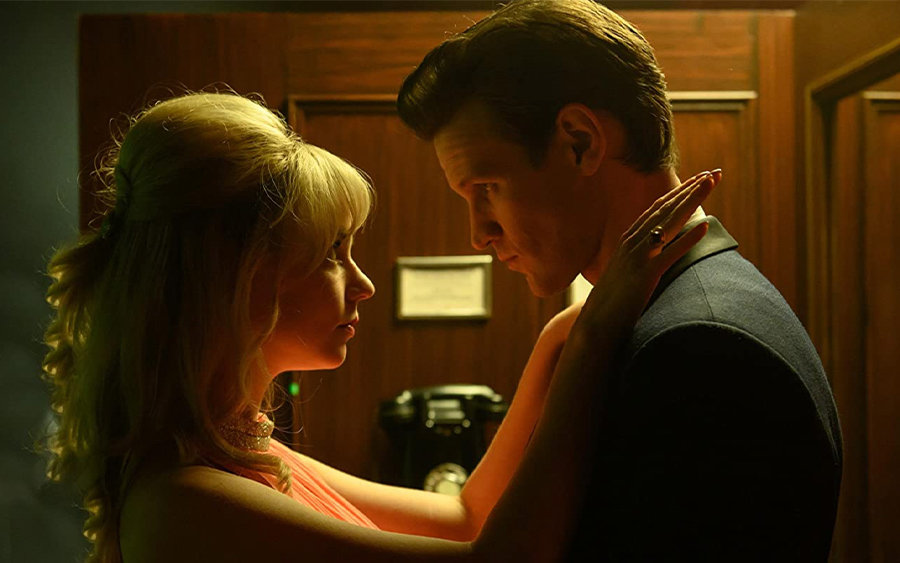 5. Black Widow (May 7)
Marvel Studios is finally returning with another action-packed spy thriller film! Set long before she became an Avenger, Natasha Romanoff is in present-day New York as a freelance spy. Now that the U.S.S.R. has dissolved, the government plans to do anything to take her down. On top of the chase, she must deal with her past as a spy operative of the KGB, along with the broken familial relationships she spent her whole life avoiding.
Starring: Scarlett Johansson, Florence Pugh, David Harbour
6. In The Heights (June 18)
From the creators of the musical film Hamilton and the director of the 2018 romance hit Crazy Rich Asians, get ready to explore the heartwarming story of a Latino neighborhood in New York City called the Washington Heights! Meet Usnavi, a charming bodega store owner who is in love with Vanessa, a young woman who works in a beauty salon. As he struggles to appear worthy of her time, Usnavi strives to make ends meet through his small business while he sings his way into a better life.
Starring: Anthony Ramos, Leslie Grace, Corey Hawkins
7. Jungle Cruise (July 30)
Based on Disneyland's theme park ride of the same name, Dr. Lily Houghton passionately believes the legend of an ancient tree that holds the power to heal anything. The catch? It only exists in the Amazon, a jungle that is filled with every dangerous animal and reptile there is. Lucky for her, she meets Frank Wolff, a charismatic captain who offers his riverboat for her dangerous expedition.
ADVERTISEMENT - CONTINUE READING BELOW
Starring: Dwayne Johnson, Emily Blunt, Édgar Ramírez
8. Candyman (August 27)
Everyone in the Cabrini Green neighborhood all seem to know about the ghost story of the infamous Candyman—a supernatural killer with a hook for a hand who is easily summoned by those who dare to say his name five times into a mirror. But not the artistic couple living in the renovated luxury loft condo, Anthony and Brianna. Anxious to keep up with his painting career in the Chicago art world, Anthony begins to explore the ghastly details of the Candyman, slowly losing himself as he unravels a terrifying past he never knew of.
Starring: Yahya Abdul-Mateen II, Tony Todd, Teyonah Parris
9. A Quiet Place Part II (September 17)
Set after the deadly events from the franchise's first installment, the Abbott family must now face the terrors of the wilderness as they continue their fight for survival in silence. They set out to discover the initial story of where the sound-sensitive monsters came from, and to see if the world and its surviving people are even worth saving.
Starring: Emily Blunt, Millicent Simmonds, Noah Jupe
10. Dune (October 1)
It is the year 10191 and the desert planet Arrakis is a death trap. Caught in the war of attaining the most valuable spice in the universe called melange—a drug that extends human life, provides superhuman abilities, and makes space travel faster than ever—Duke Leto of House Atreides meets his demise. His heir, Paul, while slowly discovering special powers of his own, is left to lead the Fremen of Arrakis along with the Padishah Emperor, the powerful Spacing Guild, and the secretive female order of the Bene Gesserit, in a mission to save their planet against the House Harkonnens.
Starring: Timothée Chalamet, Oscar Isaac, Rebecca Ferguson, Zendaya
11. Elvis (November 5)
After the success of award-winning musical biopics such as Bohemian Rhapsody and Rocketman, Warner Bros made sure we got another one! Elvis circles around the life and career of rock and roll legend Elvis Presley over a span of 20 years, including his rise to fame and stardom during a time when the evolution of America's cultural landscape and loss of innocence were at their peak.
Starring: Austin Butler, Tom Hanks, Olivia DeJonge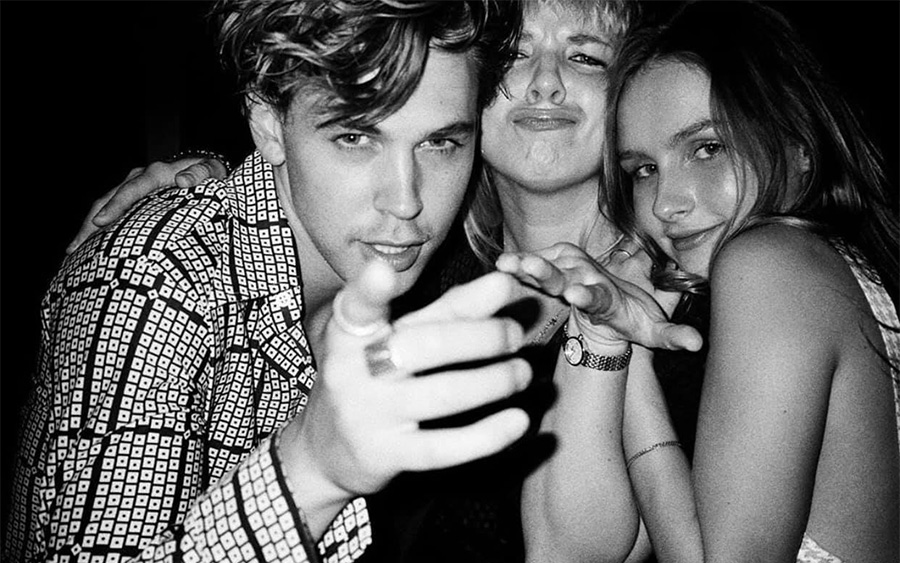 12. West Side Story (December 10)
Up for another romantic musical to get hooked on? Well, West Side Story will sweep you off your feet! After an electrifying dance at a party, Tony and Maria are convinced they are a match made in heaven. But here's the catch: They both come from New York City gang families that are sworn enemies—the White Jets led by Tony's best friend, Riff, and the Latino Sharks led by Maria's brother, Bernardo.
ADVERTISEMENT - CONTINUE READING BELOW
Starring: Rita Moreno, Ansel Elgort, Rachel Zegler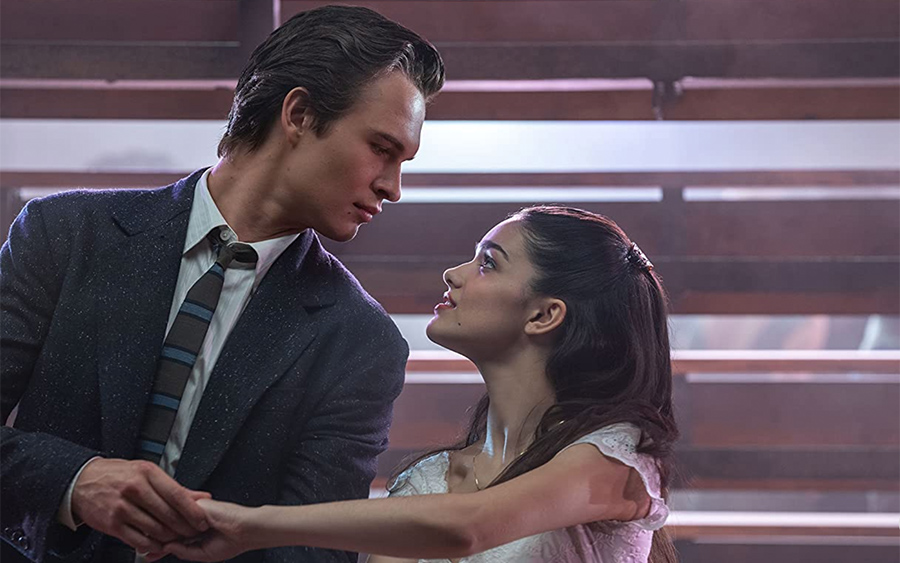 Related Stories from Preview.ph
Hey, Preview readers! Follow us on Facebook, Instagram, YouTube, Tiktok, and Twitter to stay up to speed on all things trendy and creative. We'll curate the most stylish feed for you!