"Without it, I don't get your angle. I don't see how you would be different than any other Indian kid applying for college," said a college acceptance counselor to 15-year-old Devi, the show's protagonist. He was egging her to use her traumatic past to pique the interest of Ivy League acceptance boards.
In Devi's freshman year of high school, her father suffered a fatal heart attack during her orchestra recital—an experience that proved so viscerally traumatic that she was left unable to walk for the next three months. This personal story, according to the counselor, would get Devi into any college she wanted. Fuming, she shot back:
"I'm not interesting just because my dad died!"
"Then what makes you interesting?" he asked smugly.
This loaded question invites the confrontation of a cultural tendency that shows like Never Have I Ever attempt to respond to. The show's earnest heroine is Devi Vishwakumar (Maitreyi Ramakrishnan), a breathlessly witty teen girl who, despite the slew of humiliation she meets across a compact ten episodes, retains her unsinkable, buoyant heart. She's swaggadocious, viciously honest, and widely acclaimed in her high school as the smartest kid in town, at par only with her longstanding academic nemesis, Ben Gross (Jaren Lewison). So, Mr. Counselor, that is what makes her interesting.
ADVERTISEMENT - CONTINUE READING BELOW
CONTINUE READING BELOW
Recommended Videos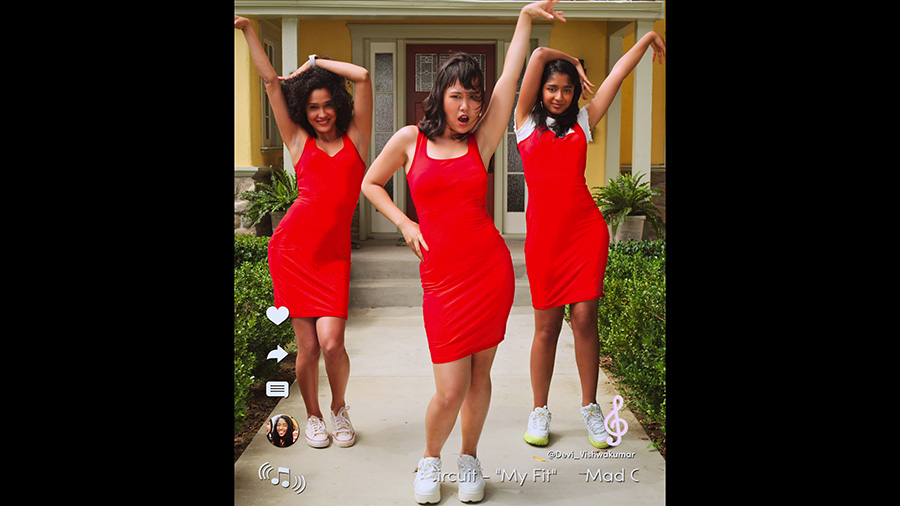 And just like that, the show manages to subvert the pigeonholing of minority groups. It would have been easy to tackle minority representation in a way that belabored or made light of racism-induced traumas, but this show scoffs coolly at that, affording smartly-written characters that don't come off as unfair in any way. Devi's character is tactile, effortlessly in touch with keen observations on the teen girl experience, emancipated from a purely race-focused arc.
ADVERTISEMENT - CONTINUE READING BELOW
The majority of her struggles are actually racially neutral. Never Have I Ever is loudly about representation—Devi's two best friends are Fabiola (Lee Rodriguez), a girl with mixed-race parentage, and Eleanor, (Ramona Young) who is East Asian—but effectively sidesteps hackneyed self-love initiatives in favor of a story that is sincere and at times challenging, without being too complicated or unapproachable. This holistic execution is what Netflix's Tall Girl depressingly lacked.
If you skim through the YouTube comments on the official NHIE trailer, you'll see numerous Indian girls raving about Devi's candid demeanor. Their approval is a triumph in and of itself.
Never Have I Ever is a coming-of-age teen dramedy that adopts familiar tropes and templates, but manages to stay fresh with its Indian identity, which gives it revitalizing depth. Devi is a first-gen Indian-American who lives with her tough-loving mother, Nalini (Poorna Jagannathan), and her beautiful cousin Kamala (Richa Moorjani), who has the temperament of a Disney princess. Devi, not one to calmly get along with her conservative family, wants to be conventionally cool and becomes curious about sex. Aiming for an eventful sophomore year with her BFFs Fabiola and Eleanor, she pursues a debilitating crush on Paxton (Darren Barnet), an unexpressive but warm-hearted jock. Hilarity ensues.
ADVERTISEMENT - CONTINUE READING BELOW
If you've watched the trailer, (go watch it, I'll wait), you've probably "buckled up for some steamy teen romance," as Devi mischievously proclaims. The trailer follows in the tradition of gross-out teen raunch-coms (think Sex Education), but the spirit of the show itself was more reminiscent of Greta Gerwig's Lady Bird. A robust teenage girl, stormy angst, and sexual frontiers? Check. A strained mother-daughter pair, locked in a comedy of willfulness and spite? Check. NHIE even borrowed one of the film's iconic lines: "I know you love me," the daughter sorrowfully says to her mother, "but do you like me?"
The series' sex-curious throughline might seem transgressive at first, just because the characters are so young. However, it becomes an engine of comedy, and eventually a useful prism through which Devi discovers some truths about herself and her relationships. It's less about racy sexual debuts, and more about the ropes of daughterhood, and how the baffling metrics of sexiness and womanhood are just, well—not easy to figure out, especially if your mother has an unyielding parenting style and insists on stifling her own unprocessed grief.
ADVERTISEMENT - CONTINUE READING BELOW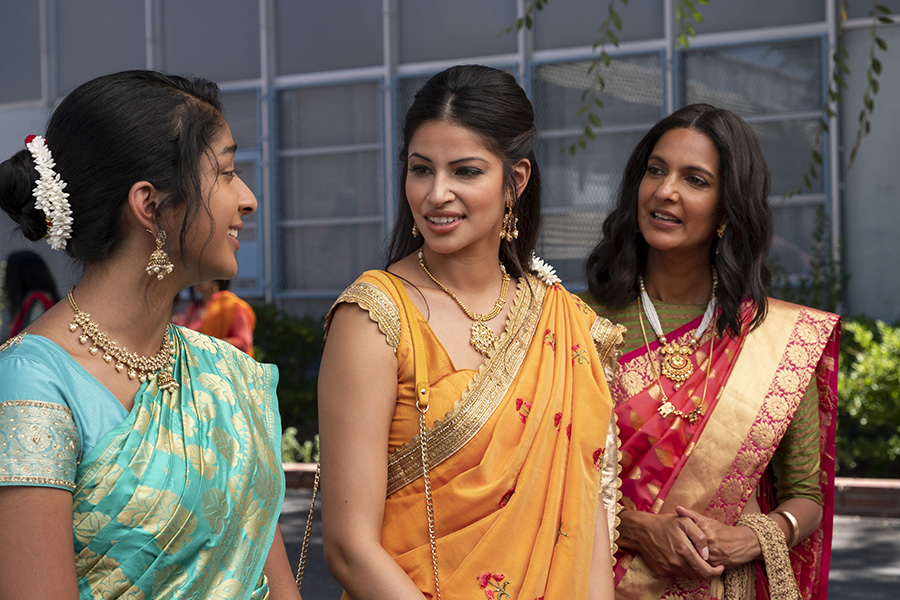 That said, the show is studded with gems of startling insight. Kamala, the cousin, is in California to complete a doctorate in Biology. As is the case for many young women of her status, she is arranged to marry a stranger from India, a fate that upsets her. I expected Kamala to rebel and go on a monologue about how she's a strong, independent woman, but the show presents a remarkable and deeply respectful treatment of this cultural incongruence. There is no Westernized explainer on how this practice is unprogressive or un-feminist. Instead, this sidestory is grounded on what Kamala thinks: She is consistently the center of gravity, and the story focuses on the specificities of how she goes about her choice, given who she is. Here, you'll find no swooping opinion spelling out the incompatibilities of certain cultures—just the story of one girl, a fair and refreshing study of agency, for which we can thank the show's writers.
ADVERTISEMENT - CONTINUE READING BELOW
I'm also happy to announce that this show is completely devoid of the unproductive, one-dimensional mean girl character. There are no real antagonists, because everyone is entangled in a tug of wills and verve. Each character is deserving of their own TV show, and you'll find yourself rooting for each of them at some point. Never Have I Ever may be misconstrued as just another teen show, but it undoubtedly redefines the trope-y genre with its zesty shapes and performances. The comic references are also so up-to-date, and had me grinning. It's nothing less than a generous, heartfelt, and loveable Mindy Kaling production.
ADVERTISEMENT - CONTINUE READING BELOW
Top Articles from Preview.ph