Fresh out of the shower, big-boned Sierra Burgess stares at her pale, freckled face in the bathroom mirror. "You are a magnificent beast," she quips her daily mantra. She doesn't cringe at herself, doesn't recoil, instead she nods and smiles proudly. She believes it entirely, confidence oozing through the screen. Based on its trailer, this is the kind of gung-ho, body positive message that Sierra Burgess Is a Loser seeks to impart.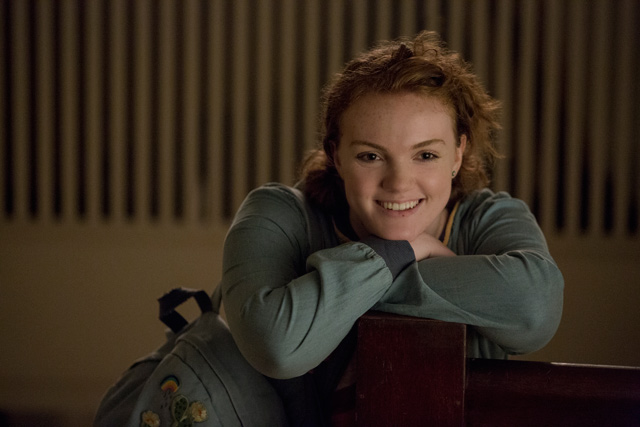 Propped as Netflix's follow-up to its recent rom-com darling To All the Boy's I've Loved Before, Sierra Burgess tells the story of a teen girl who rides through a case of mistaken identity to impress the boy she develops a crush on. Leading the film is Stranger Things alum Shannon Purser. Coincidentally, her said dream boy is none other than Noah Centineo, a.k.a. the ever charming Peter Kavinsky, a.k.a. the internet's newest boyfriend. Directed by Ian Samuel, the movie also stars Norwegian actress Kristine Froseth as snide queen bee Veronica.
ADVERTISEMENT - CONTINUE READING BELOW
What I loved about the film...
1. You'll fall even more in love with Noah Centineo.
Noah Centineo as Jamey is the nerdy, awkward version of Peter Kavinsky. He may fumble around his words more than once and have a hard time taking a decent shirtless selfie, but those make him all the more adorable as the jock revealed sweetheart. Plus, he's fluent in ASL and his interactions with his deaf younger brother in the film are the cutest.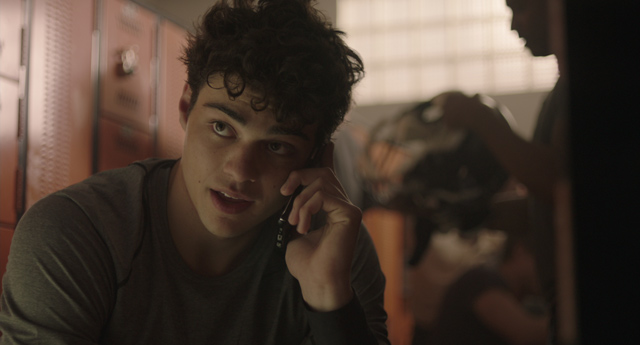 2. It highlights the importance of female friendships.
Yes, it's presented as your not so typical boy-meets-girl rom-com, but the real heart of the film comes from the budding friendship between the queen bee (Veronica) and the outcast (Sierra). The narrative reinvents this typical cat-fight high school dynamic and turns it on its head. Two warring personalities at first, Veronica and Sierra soon build a loving and supportive relationship unlike anything we've seen portrayed in a teen comedy.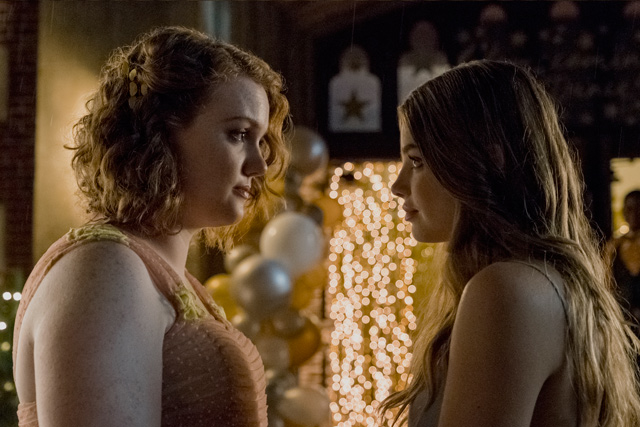 3. It's a commentary on the pitfalls of the digital age.
With everyone glued to their phones 24/7, most of our interactions in this day and age are based on text or Facebook messages. It's easy to build a certain kind of false intimacy behind a screen without having to actually interact with the person on the other side. Sierra Burgess demonstrates just how far we can disassociate ourselves from actual humans with the influence of the internet, prompting us to question our own relationships. Maybe its time to actually schedule that lunch date with your best friend or even your family? See them face-to-face for once.
What I didn't like about it...
1. It never fully addresses the problems of catfishing.
Unfortunately, there's a lack of consequence to Sierra's actions. Despite being called out for catfishing Jamey, the problematic action is laid to rest with a quick fix by means of a sweet, sentimental song. All is forgiven in the end and she gets everything she wanted and more: the cute guy, a new best friend, and validation from her overbearing parents. Allowing a deep lie to reap such positive results can send the wrong message to young impressionable teens who themselves are wrapped up in the powers and possibilities of the today's digital world.
ADVERTISEMENT - CONTINUE READING BELOW
2. It borders on queer baiting.
There's a palpable queer charge between the two female leads. This tension is constantly addressed and subsequently diffused by both characters mentioning more than once that they are not, in fact, lesbians. It's your typical case of queer baiting where subtext is brought up but is never actually fully developed because, if you didn't hear it the first or second time, they're not gay!
3. Sierra lets other characters dictate her self-esteem.
The confident 'I don't care about my looks' Sierra that we meet at the start of the movie all but disappears once she begins to interact with the cute boy. Suddenly, the magnificent beast in her doesn't believe that she's good enough to be liked for who she is. She never fully gets back that same vigor until Jamey tells her that she is in fact 'his type' and that she's enough for it.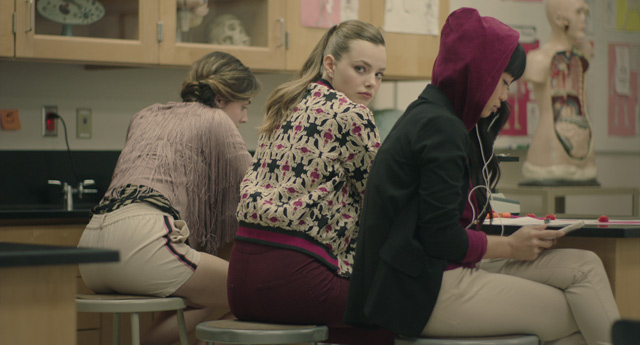 So should you watch it?
All in all, Sierra Burgess Is a Loser is a fun popcorn rom-com movie wrapped up neatly in a perfect bow. If you're looking for a sweet, fun pick-me-up to your day, then this movie's a definite go-to. Plus, it's sure to fulfill your needs if you're still riding from the Peter Kavinsky high brought about by To All the Boys I've Loved Before.
More importantly, if you do end up watching this movie, keep in mind that, yes, there is a glorious magnificent beast in you! Now own it. You don't have to wait for the validation of others to believe it. You shouldn't let anything or anyone make you feel anything less than glorious.
Related Stories from Preview.ph
Hey, Preview readers! Follow us on Facebook, Instagram, YouTube, Tiktok, and Twitter to stay up to speed on all things trendy and creative. We'll curate the most stylish feed for you!