It's that time of the year again for Jose Mari Chan and Mariah Carey to take over every mall's playlists, and Netflix isn't far behind on the holiday memo. Since Christmas for Filipinos always starts four months early, take your Yuletide preparation up a notch by catching all of Netflix's newest Christmas releases.
1. The Christmas Chronicles (Nov. 22)
Kurt Russell plays an eccentric Santa Claus in The Christmas Chronicles following a brother and sister who attempt to catch the iconic holiday figure live and in person on camera.
2. The Princess Switch (Nov. 16)
Vanessa Hudgens returns to our screens in this The Parent Trap meets Christmas rom-com, wherein a duchess and an ordinary girl who look exactly alike switch places, complicating each other's romantic relationships.
3. A Christmas Prince: The Royal Wedding (Nov. 30)
The sequel to Netflix's 2017 Christmas hit, A Christmas Prince, finds now King Richard and Amber getting ready to tie the knot when the young journalist starts to question her worth as a future queen.
ADVERTISEMENT - CONTINUE READING BELOW
4. The Holiday Calendar (now streaming)
A struggling photographer is thrown into a whirwind romance when she inherits an Advent calendar that can seemingly predict the future.
5. Dogs (Nov. 16)
Get your tissues ready for this touching documentary chronicling six intimate stories of love between dogs and their caregivers.
CONTINUE READING BELOW
Recommended Videos
6. Prince of Peoria (Nov. 16)
Reminiscent of Disney's Princess Protection Program, Netflix's new television series centers on a young prince who pretends to be a normal U.S. foreign exhange student, and ends up befriending the meticulous smart kid at school.
7. Nailed It! Holiday (Dec. 7)
The reality baking show gives struggling home bakers a chance to redeem themselves by recreating edible holiday delights.
8. Chilling Aventures of Sabrina: A Midwinter's Tale (Dec. 14)
Even Chilling Adventures of Sabrina, a decidedly dark revival, is getting in on the Christmas spirit. Watch as Sabrina and her coven celebrate the Winter Solstice by gathering around the Yule fire to sing Pagan carols and dish out spooky ghost stories.
ADVERTISEMENT - CONTINUE READING BELOW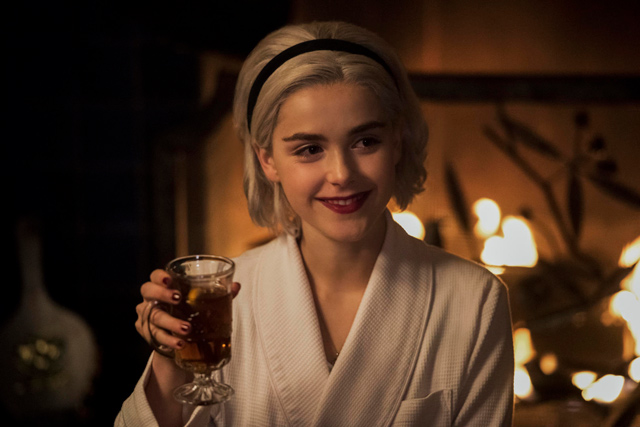 Top Articles from Preview.ph