When the teasers for My Name dropped in September, we couldn't believe what we were seeing. The noir series not only has a female protagonist (which is almost unheard of from the genre), it's also headlined by Korean actress Han So Hee, who has never forayed into action. It's a fresh take on a K-drama for sure, and the Netflix original only gets better the more you get into it.
The series, directed by Extracurricular's Kim Jin Min, follows Yoon Ji-woo, a woman determined to avenge the mysterious death of her father. To achieve her mission, she joins the organized crime ring of Choi Moo-jin (Park Hee Soon), who tasks her to be a mole in the police's drug investigation unit. Her attempt to live a double life soon turns out to be more than she bargained for, with life-threatening situations facing her at every turn.
As you can probably tell, this show is not your average light watch. The cast's months-long training for the heart-stopping action scenes alone reveals the scale of it all, and we were lucky enough to find out more straight from the cast themselves.
In an exclusive interview with Preview, the stars of Netflix's My Name reveal what happened behind-the-scenes of their preparations for the action-packed series.
Han So Hee on her physical preparations for "My Name"
As her first foray into action noir, Han So Hee was determined to fulfill the physical demands of becoming Yoon Ji-woo. She trained in action school for three months, a month longer than the rest of the cast, and gained 10 kilos of muscle in the process. Not bad for someone who hasn't even tried pilates before, right? Even director Kim Jin Min admitted how impressed he was of her commitment!
Recalling her training, So Hee tells Preview, "That was a really long journey and there were numerous action scenes in the series so I focused on strengthening myself physically to bear with it."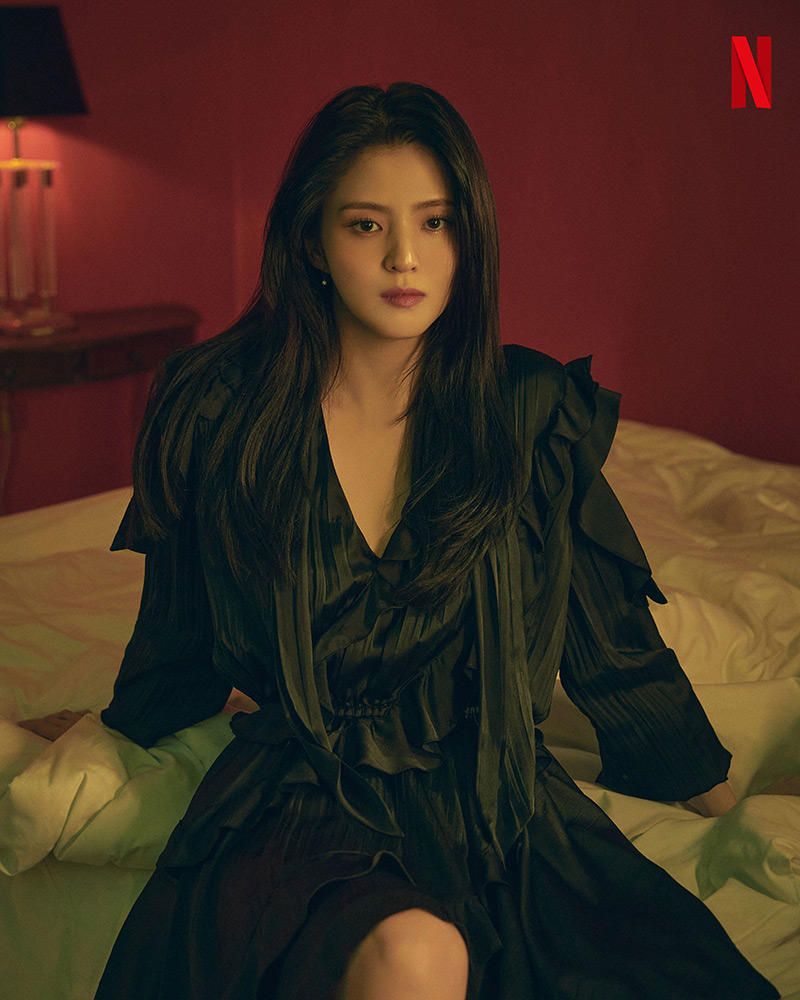 That said, the actress admits that the biggest challenge in training wasn't the actual physical effort, but maintaining safety. "I don't mind getting hurt," she notes in the press conference, "but then if I'm not practiced enough [I might] hurt the other people in the action school or the martial arts directors or the other cast members."
"I was practicing a lot not only to protect myself but I really wanted to make sure I didn't hurt anyone and finish the project safely," she adds.
In our quick chat with So Hee, she mentions that it was also Director Kim's guidance that eased her worries about her role further. "[He] told me that I should not look at the script too much and that's how I felt a lot more comfortable on set," she confesses.
As a result, the actress received high praises from the renowned filmmaker and her fellow cast members. "I believe this really helped her grow as an actor. I really want to thank So Hee the most," director Kim told the press.
On the female heroines that inspired Yoon Ji-Woo
When she wasn't battling it out in action school, So Hee was doing her homework to find inspiration for Ji-woo. She watched several action films with strong female protagonists just like her character, and we didn't expect anything less from the film buff actress.
So Hee shares, "I'm a big fan of Marvel pieces, while of course Marvel movies are slightly different in genre from our series but within it there are numerous universes and numerous action scenes so that is something that I drew inspiration from. And I love the character Black Widow a lot. Among the Netflix original titles I watched Old Guard, and I watched the movie Atomic Blonde as well."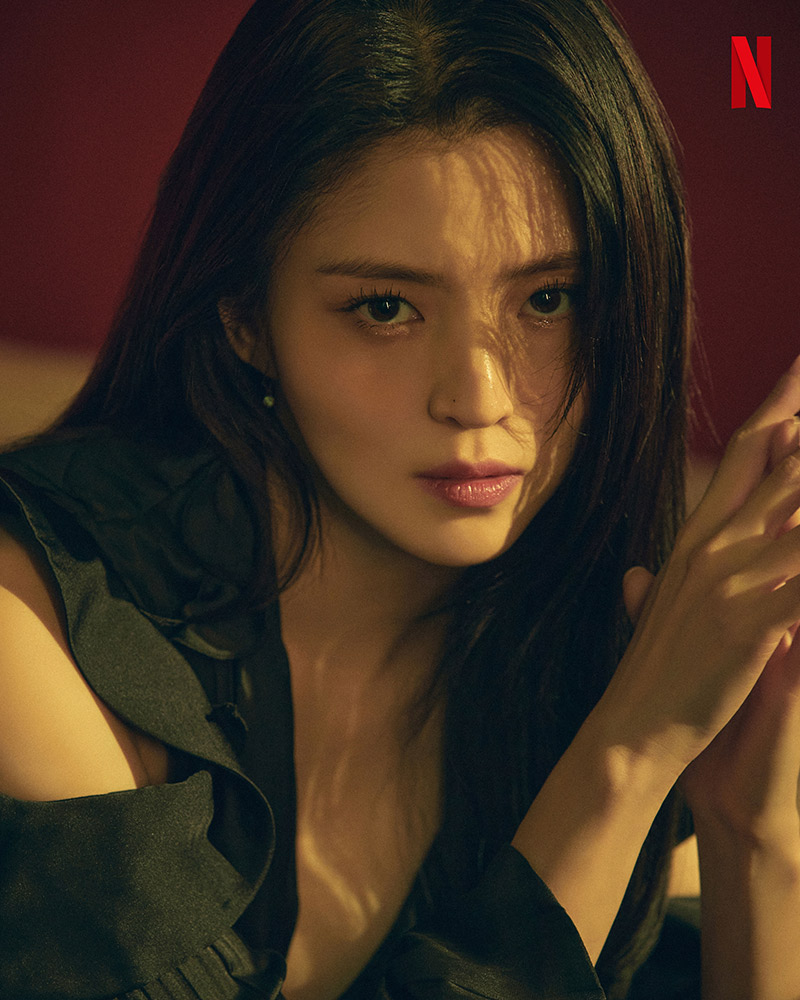 Park Hee Soon on his rigorous training to play Choi Moo-jin
Park Hee Soon, who plays Dongcheon drug cartel leader Choi Moo-jin, reveals he accepted the role partly because of its fresh take on action. He explains to the press, "When you think of the dark noir, it's very macho, so to speak. It's a men's world. When I read My Name, I felt like it was very original because the main character is of course, female.
"All of those complex emotions that come from unfolding her stories as well as the very dynamic characters, I could feel the passion, the heat, in the story. I felt like there was really hot blood that's unlike anything we've seen before."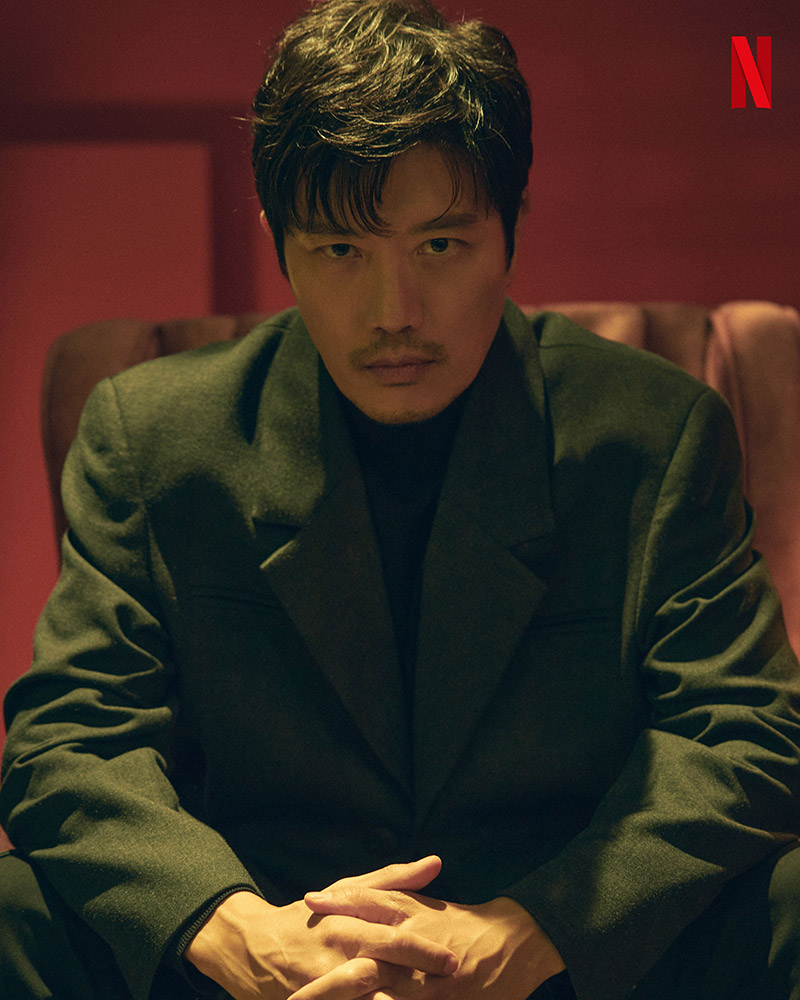 Just like So Hee, the veteran actor trained rigorously before filming. In fact, despite his experience, Hee Soon admits it's the most he's ever had to practice for an action job. "I didn't really practice this much for [my] other earlier projects. [The training usually lasted a] month tops but this time it was around two months, so we had to spend two full months sweating and building this sense of camaraderie among all the cast members," he tells Preview.
On working with Han So Hee and Ahn Bo Hyun
Fortunately, all that effort didn't just translate well on-screen, but in real life, too. Hee Soon says, "[Han So Hee and Ahn Bo Hyun] are really the friends who have trained with me and that actually gave a positive impact on our performance so I felt a lot more comfortable acting with them and the whole harmony among the cast members was a lot more flawless."
Speaking of his fellow actors, Hee Soon only had praises for his co-stars as their senior. When we asked what it was like to work with them, he graciously answered, "These are the hottest stars in Korea, Ahn Bo Hyun and Han So Hee, so it was just a big pleasure and honor to be working with them. I was so happy to be part of the project with them." The actor adds that he didn't feel the need to give the two any advice either: "I was just feeling honored to be part of it all."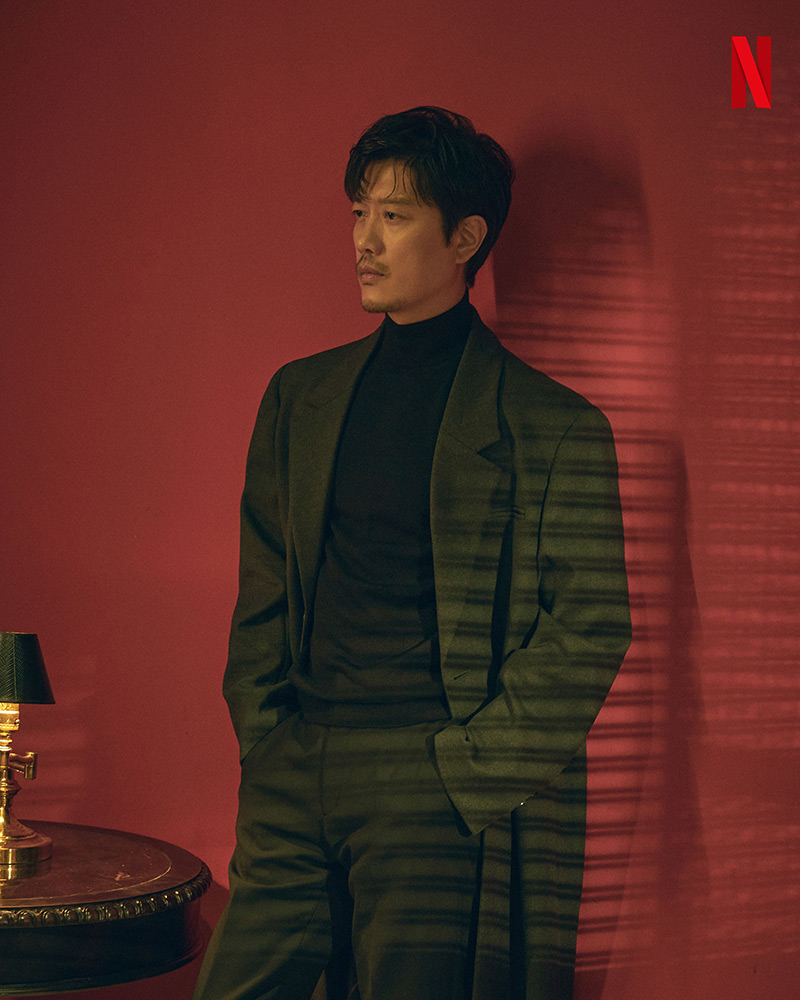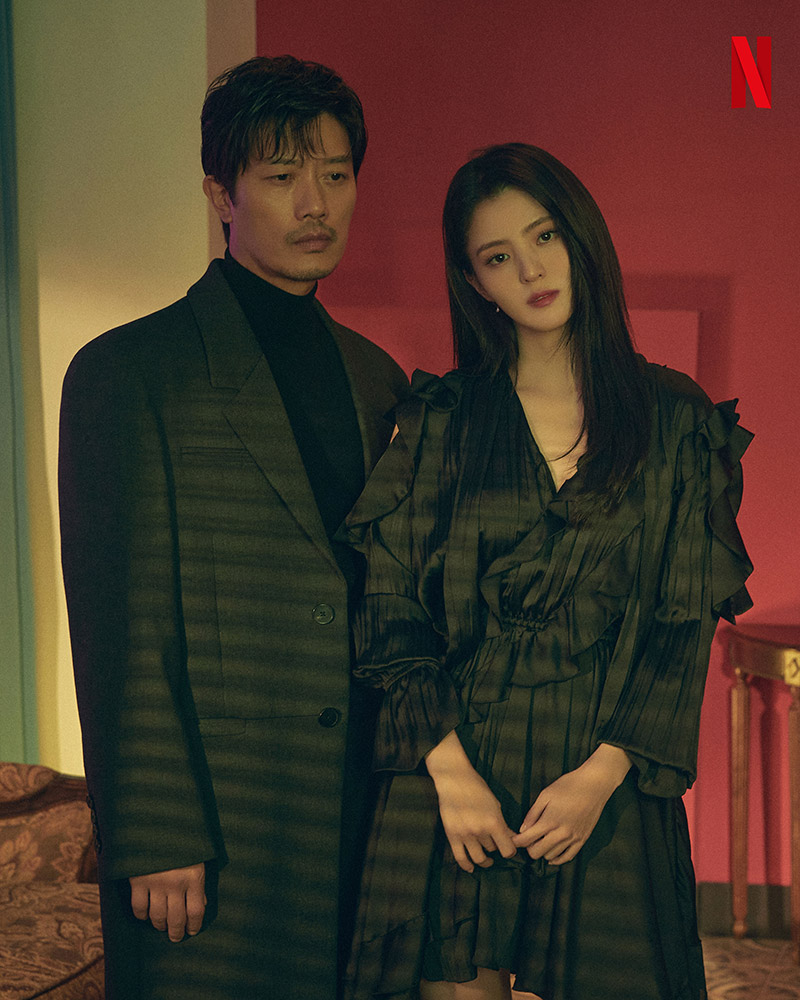 Ahn Bo Hyun on why he wanted to play Jeon Pil-Do
"I'm a huge fan of the director [Kim Jin Min]. I really enjoyed the Netflix series Extracurricular," Ahn Bo Hyun admits during the press conference. "When I read the script I almost read it in one sitting. It was so intriguing. I always wanted to be part of an action noir series so I was really excited to join the team."
Unlike Park Hee Soon, Bo Hyun's character works on the side of law enforcement. He plays Jeon Pil-do, a police detective and the ace of the drug investigation unit. "My character Pil-do is very determined, very capable," the actor describes. "He has a very strong set of values and he is very focused on wiping out the drug scene."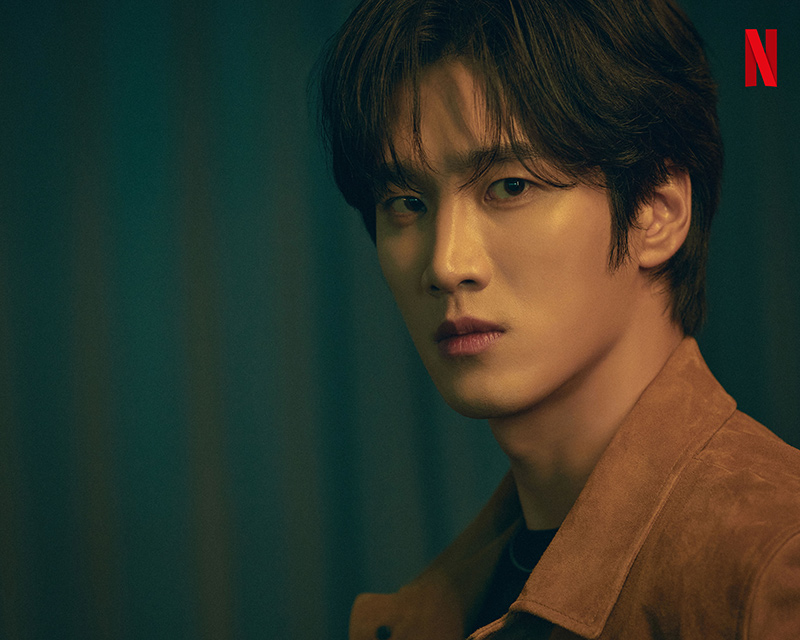 To prepare for such an action-packed role, Bo Hyun also went to action school with the rest of the cast. He tells Preview, "I have prepared some good physical stamina to fight off the cold weather. And I have also practiced a lot and put in a lot of time to prepare for the action so that I don't get hurt.
"[Our training] was portrayed well onto the camera and on screen and you may have noticed from the behind-the-scenes footage and the main trailer that those preparations and effort actually paid off."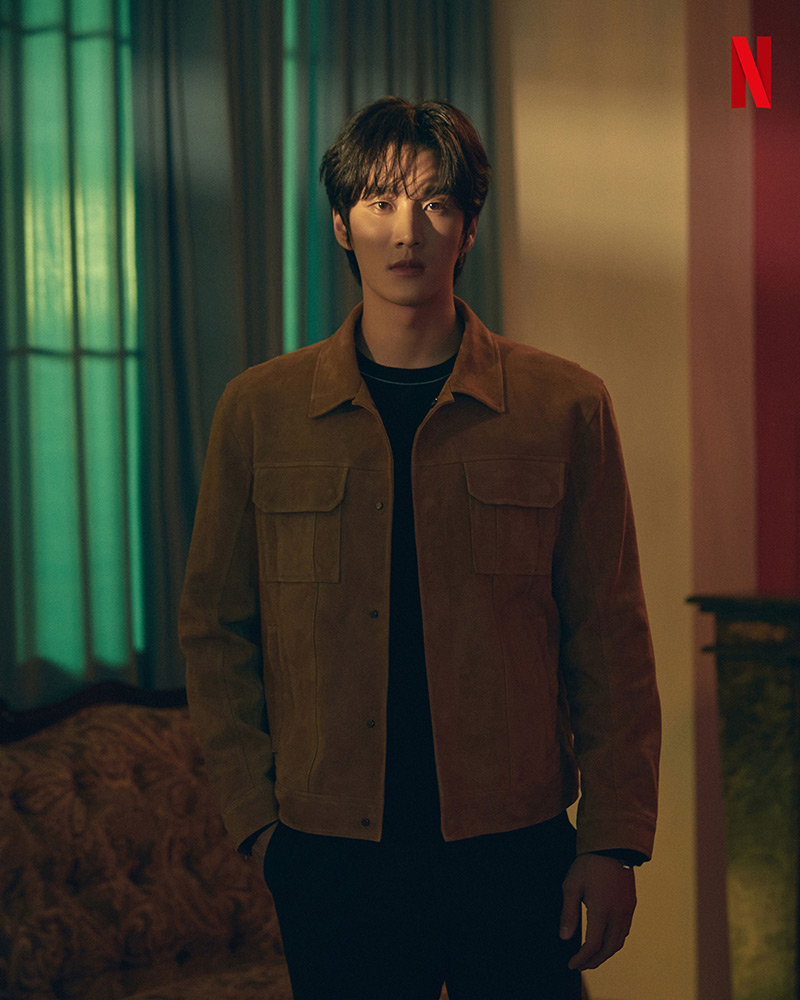 Bo Hyun went the extra mile to embody Pil-do's personality as well. "As a detective I wanted to be seen as someone you can depend on so I really worked out and I kind of gained weight as well," the actor revealed in the press conference.
And after watching the first few episodes ourselves, Bo Hyun was definitely near unrecognizable in My Name, as he intended. Jeon Pil-do's grit as a detective is nothing like Itaewon Class' troublemaker Jang Geun-won, and we won't be surprised if he only charms us more as the show progresses.
All episodes of My Name will be available for streaming on Netflix starting October 15.
Preview is now on Quento! Click here to download the app for iOS and Android and enjoy more articles and videos from Preview and your favorite websites!
Related Stories from Preview.ph