Halloween's right around the corner! If you prefer to celebrate the haunted holiday in the comfort of your own home, then Netflix has got you covered with its freshly released spooky titles that you can binge-watch. Have a scare party with your friends or watch 'em alone if you dare—take your pick below!
1. Chilling Adventures of Sabrina (October 26)
A revamped Sabrina the Teenage Witch is coming your way this month! The 2018 reboot comes with more blood, gore, and demonry if you're looking for a deliciously dark, entertaining Halloween. In Netflix's darker version of the cult classic, a half-witch and half-mortal Sabrina finds herself having to choose between two sides; she has to give up her human ties on her 16th birthday before signing her name over to Satan.
2. The Haunting of Hill House (October 12)
Haunted house stories never get old, and Netflix is delivering a fresh spin to the classic premise with the adaptation of Shirley Jackson's 1959 gothic novel. The 10-episode series revolves around a broken family forced to reconnect in their old home after an unexpected tragedy strikes. There, they face the ghosts of their past that continue to haunt them—both figuratively and literally.
ADVERTISEMENT - CONTINUE READING BELOW
3. Haunted (October 19)
This true to life series re-enacts haunting and terrifying events as narrated and experienced by real people. It's like sitting around the campfire listening to horror stories, only you get to watch them play out right before your very eyes.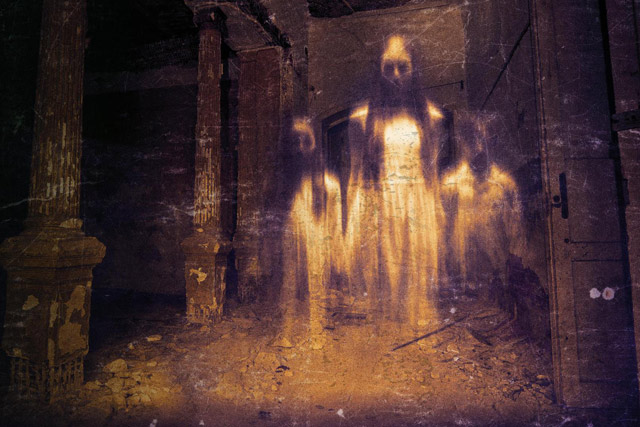 4. Hold the Dark (Now Streaming)
This unsettling mystery movie follows a wolf expert's journey to Alaska in search of the vicious wolves that killed three children. In his plight to uncover the killings, he discovers so much more than he bargained for as his actions set off a chain of violent events enacted by the dead children's vengeful father.
CONTINUE READING BELOW
Recommended Videos
5. Apostle (October 12)
In this period movie set in 1905, a vengeful man named Thomas Richardson braves through a remote island to recover his sister who's been kidnapped by a mysterious religious cult holding the young girl up for ransom.
6. Elite (Now Streaming)
Imagine a thrilling marriage between Gossip Girl and Pretty Little Liars and this is what you'll get. This Spanish teen drama delves into the relationship between the working class and the affluent. When three middle class teenagers enroll in a prestigious school, tensions arise and cause friction with the wealthy students, leading to a harrowing murder that disturbs the entire institution.
7. Creeped Out (Now Streaming)
If you're spending Halloween with your younger siblings, this one is guaranteed to spook the kiddos and hopefully educate them at the same time. Creeped Out is a horror anthology that can be likened to Black Mirror, albeit aimed at teens and pre-teens. In this series, a masked figure called "The Curious" goes around town collecting otherworldy tales reminiscent of urban legends.
ADVERTISEMENT - CONTINUE READING BELOW
8. Ghoul (Now Streaming)
This new Indian horror series follows a young investigator and her plight for the truth at a military detention center where a new inmate was found to exhibit uncanny behavior. Her investigation turns into a fight for her life when she finds out that the prisoner in question is being inhabited by a ghoul hell-bent on revealing their most shameful of secrets.
9. The Night Comes For Us (October 19)
For non-horror movie fans, how about an action thriller instead? The Night Comes For Us takes you on a suspensful ride into the mafia life as a young man attempts to escape his violent past in the streets of Jakarta, Indonesia.
10. Derren Brown: Sacrifice (October 19)
If a suspenseful psychological thriller is more your cup of tea, try out this Netflix special with illusionist Derren Brown. For his next act, the English mentalist and illusionist will attempt to convince an unsuspecting man to sacrifice himself to save the life of a total stranger.
ADVERTISEMENT - CONTINUE READING BELOW
Related Stories from Preview.ph
Hey, Preview readers! Follow us on Facebook, Instagram, YouTube, Tiktok, and Twitter to stay up to speed on all things trendy and creative. We'll curate the most stylish feed for you!