It seems like we're living in an age of unending nostalgia—our thirst for things of the past is more alive than ever. And when it comes to rom-com films, there's nothing like the '90s. There's a certain visualization of romance in the era's rom-coms—the imperfect quality of film, muted cinematographic colors, and charming costume design—that makes it captivating until this day. So, what better way to celebrate Valentine's Day than binge-watching all the '90s rom-coms that your heart desires?
Whether you're cuddling with your significant other, or concocting homemade sangrias with your single heart's club gals, have these flicks on deck and enjoy the night in!
1. Pretty Woman (1990)
Is it really a '90s movie roundup without this iconic film? Pretty Woman follows red light district worker Vivian Ward (Julia Roberts) and a dashing businessman (Richard Gere) who fall head-over-heels for one another in their quintessential tale of romance in unusual circumstances. Also, there's a fabulous makeover-slash-shopping-spree scene, so what's not to love?!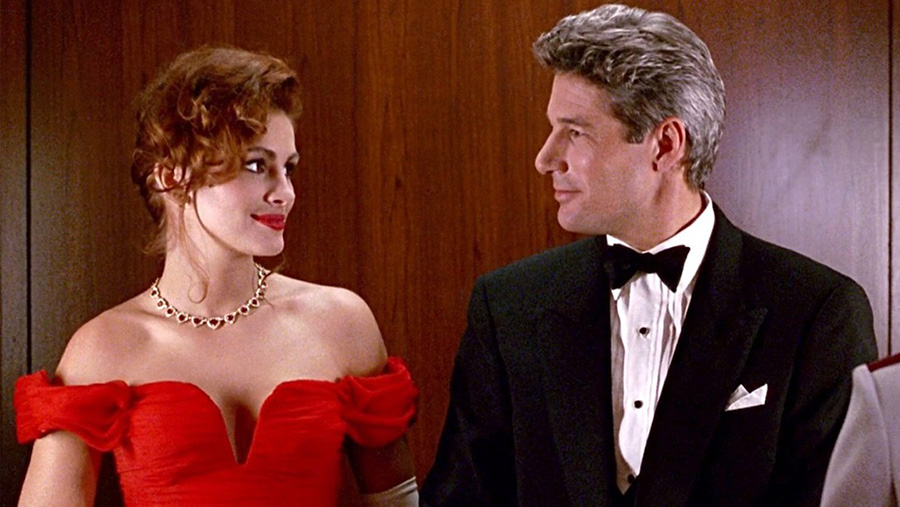 ADVERTISEMENT - CONTINUE READING BELOW
2. Clueless (1995)
As if Cher Horowitz's (Alicia Silverstone) outfits aren't enough to make you watch the film! This '90s classic follows the life of a Beverly Hills teenager who slowly falls for the gentle-hearted Josh Lucas (Paul Rudd). Fall for their sweet romance and for every costume design Mona May created, too.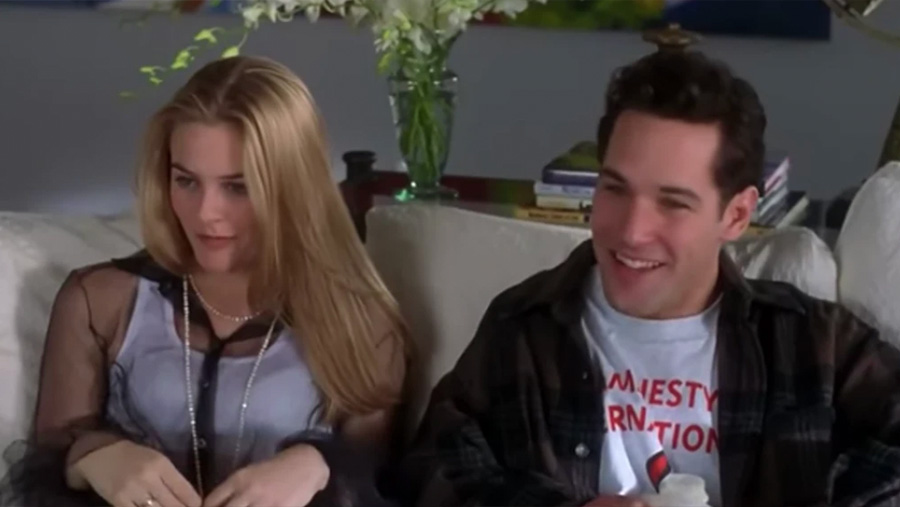 3. 10 Things I Hate About You (1999)
Just for Heath Ledger's iconic I Love You Baby sing-and-dance scene alone, 10 Things I Hate About You is already worth the watch. The film gives us double the romance as we step into the life of the Stratford sisters Bianca (Larisa Oleynik) and Kat (Julia Stiles), who both experience love with their respective high school romances.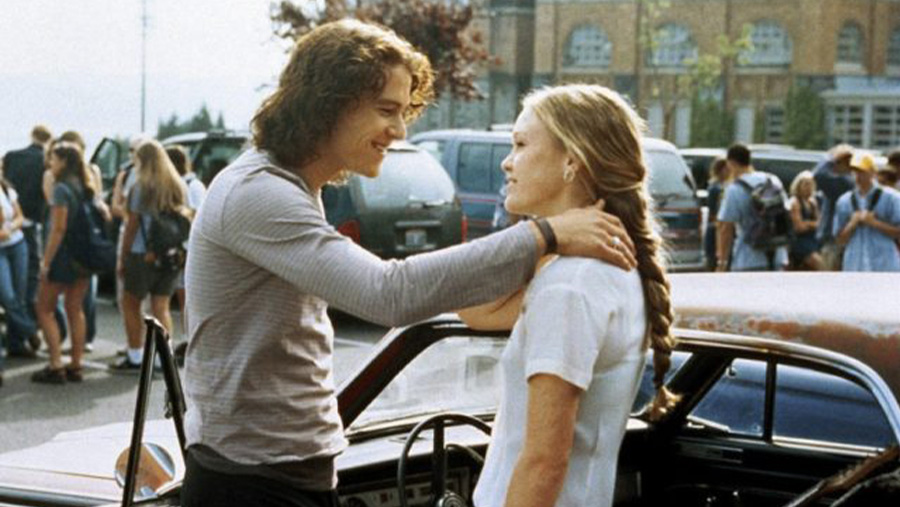 4. Never Been Kissed (1999)
Feel the infectious energy of Drew Barrymore radiate in this upbeat '90s rom-com. The film is about an undercover reporter who has to relive her high school life—dreamy guys, mean girls, you know the list. This is the type of film watched best with your girlfriends over a glass of wine (or two, or three…)—GALentine's Day, anyone?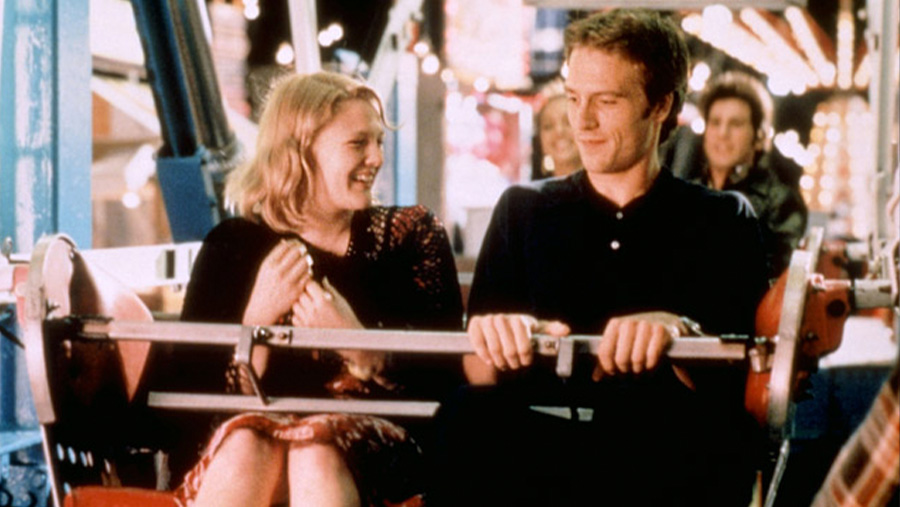 5. You've Got Mail (1998)
Tom Hanks and Meg Ryan are arguably the rom-com king and queen of the '90s. You've Got Mail perfectly captures their chemistry, telling the tale of bookstore owners falling for each other through an online e-mail romance. The slow-burn love story is a refreshing watch if you feel nostalgic for a world before the advent of lightning-paced modern dating.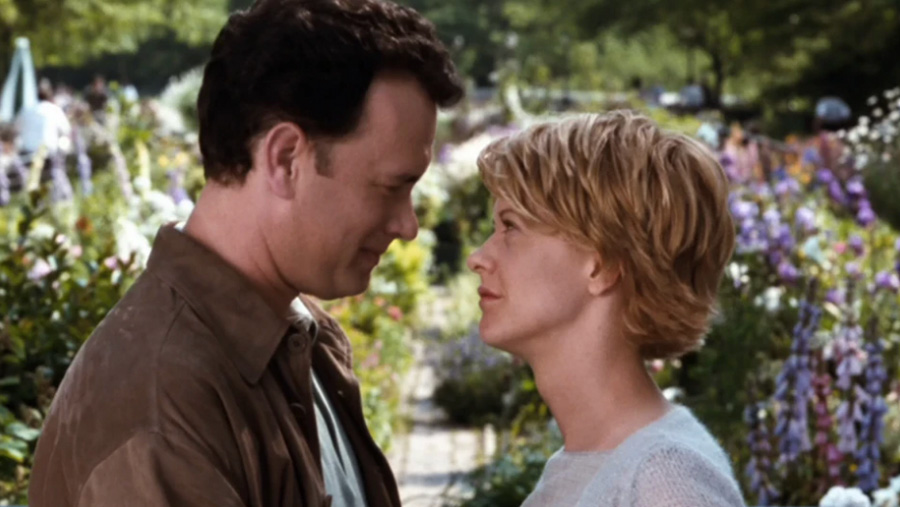 ADVERTISEMENT - CONTINUE READING BELOW
6. Sleepless in Seattle (1993)
Another by the Hank-Ryan duo, this one's a story of grief and finding love. Annie Reed (Meg Ryan) hears the widowed Sam Baldwin's (Tom Hanks) touching story on radio, and the two start a romance. Living separated in two states, the couple jumps through hurdles to meet. We should warn you though, it may be a tear-jerker do keep a box of tissues by your side!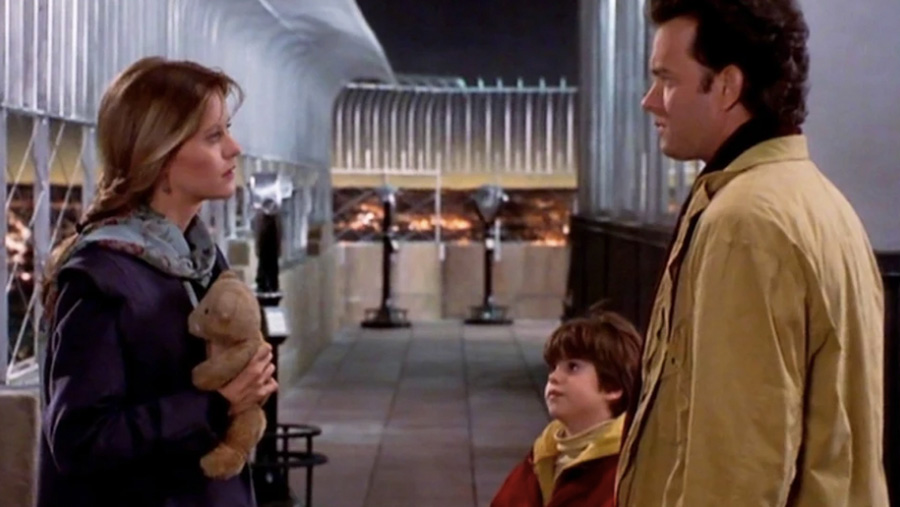 7. Notting Hill (1999)
Who doesn't dream of a gorgeous celebrity knocking on your front door? Notting Hill's Will Thacker (Hugh Grant), a shy bookstore owner finds himself in a romance with famed yet grounded Anna Scott (Julia Roberts). The film climaxes when Julia delivers her iconic "I'm just a girl…" line.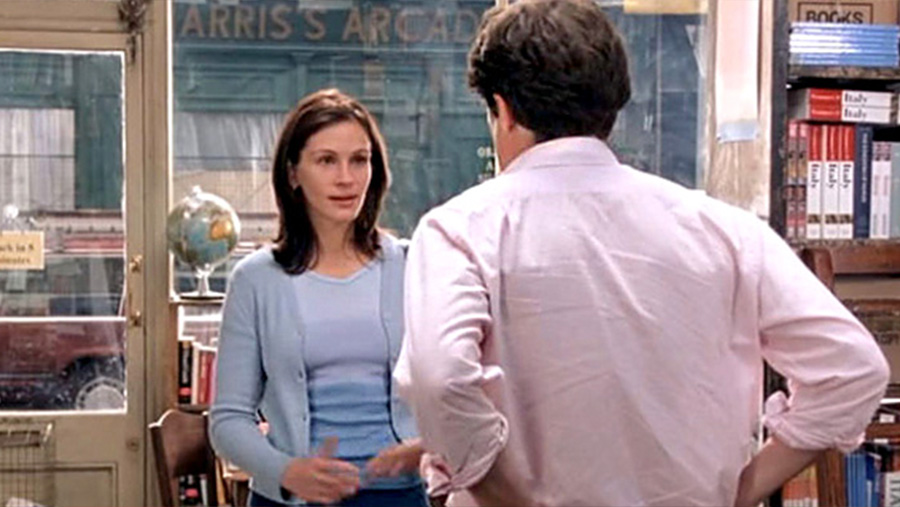 8. While You Were Sleeping (1995)
You know those movies that would have you doubt its real-life probabality but you end up loving and giving a free pass? While You Were Sleeping definitely falls under that category; the film finds lonely Lucy Moderatz (Sandra Bullock) accidentally tricking the family of comatose Jack Callaghan (Bill Pullman) into thinking they were engaged. Oh, and she falls in love with Jack's brother Pater (Peter Gallagher) along the way, so expect some telenovela-esque drama in this heart-tugging film.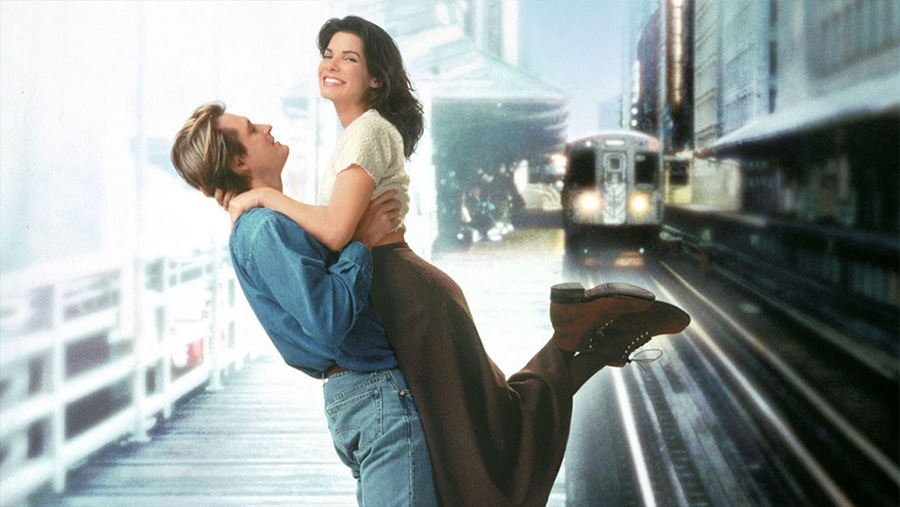 ADVERTISEMENT - CONTINUE READING BELOW
9. The American President (1995)
There's love at first sight, then there's love at first embarrassment as the president eavesdrops on you while ranting about his weak environmental policy. Well okay, that doesn't happen in real life. But suppose it does, and you get the premise of The American President. This '90s film starring Sydney Wade (Annette Bening) and Andrew Shepherd (Michael Douglas) is set in a far-from-usual rom-com setup, being that it's in a political backdrop during election season. So, if you find '90s rom-coms a little too light for your taste, you'll be sure to love this one.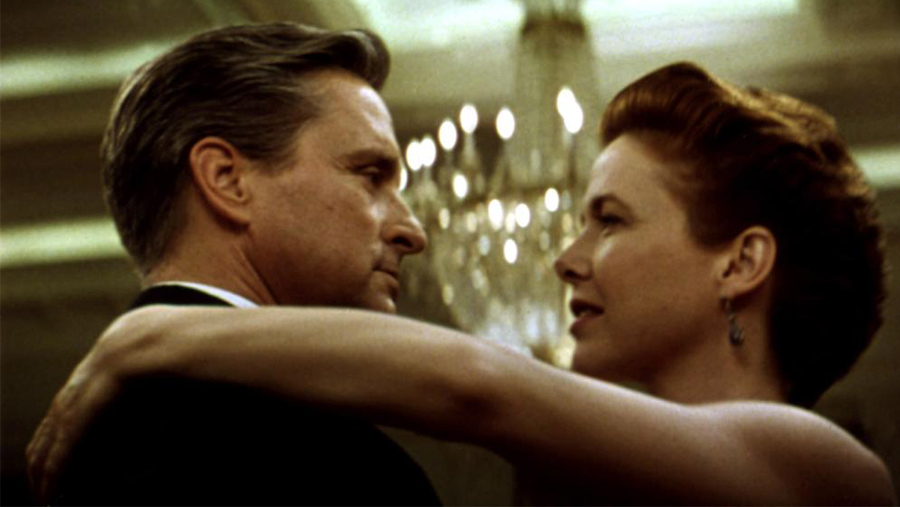 10. There's Something about Mary (1998)
A tale of fighting for old high school love is sure to give you all the romantic feels this Valentine's Day. The film stars Mary Jensen (Cameron Diaz), who is pursued by her high school classmate Ted Stroenhmann (Ben Stiller) 13 years later. With the film nearing the early 2000s, you'll be sure to enjoy a hint of the aughts through Jensen's looks—crew-neck cardigans, bright mini-dresses, and all.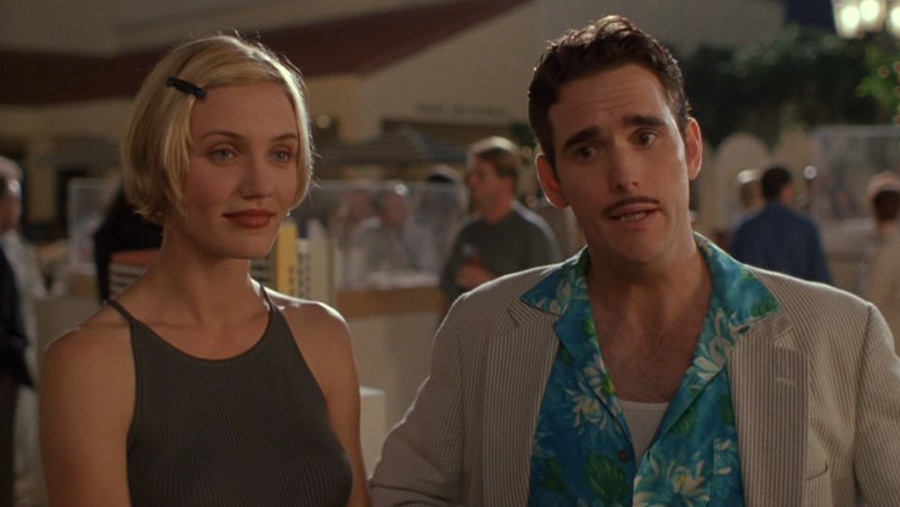 Related Stories from Preview.ph
Hey, Preview readers! Follow us on Facebook, Instagram, YouTube, Tiktok, and Twitter to stay up to speed on all things trendy and creative. We'll curate the most stylish feed for you!