Known for his one-minute long videos exploring different countries, Nas Daily has been incriminated for cultural misappropriation regarding "Whang-Od Academy."
The vlogger launched "Nas Academy" last year, a platform for Filipinos to learn a variety of topics from esteemed instructors and professionals. Among the different endorsements on their website was a course with revered traditional tattoo artist Apo Whang-Od; this was called out by Gracia Palicas, grandniece of the famed indigenous artist. In a Facebook post that has since been deleted, she stated that her grandmother did not consent to such an endeavor, and that their community is wary about their culture being exploited by those outside of it. Screenshots of the full post can be viewed here. Prompted by this post, Nas Daily and his team took down the course offering from their site.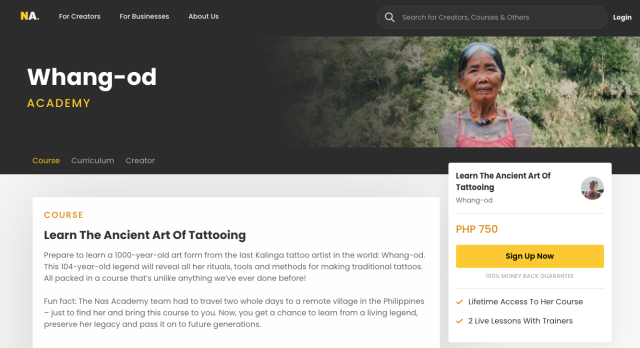 ADVERTISEMENT - CONTINUE READING BELOW
From this, a whirlwind of allegations and accounts against the vlogger have arisen. One of which was from Louise De Guzman Mabulo, who came forward with her experience with the vlogger when he visited their social enterprise "The Cacao Project" in 2019. In her Facebook post, she shares that Nas was only after "clickable, viewable content," and blatantly disregarded, and even looked down on, the genuine culture and practices of their farm. She states that the same probably happened to Whang-Od, with Nas only continuing to fuel a "neocolonialist narrative," taking advantage of the Filipino people's "need for foreign validation."
Nas responded to Mabulo's post, stating that the story behind "The Cacao Project'' was "not true on the ground." Aside from mentioning that the project appears to be more of a business than a social enterprise, Nas did not go into detail about how the enterprise was not what it was said to be in the media, but reiterated that he and his team were, in fact, cordial to the Mabulo family. Following this, several other personal accounts have also called out Mabulo and "The Cacao Project," backing up the vlogger's claim that it is far from how it was portrayed online.
Mabulo's father, in particular, then responded to the allegations, mentioning that Nas' "intended content [was] inconsistent with the realities on the ground." They defended themselves by saying that the vlogger wanted to feature the farm in a manner that would "garner the most views, likes and shares," and not in a way that would authentically showcase the farm at its current state when Nas' team visited them.
ADVERTISEMENT - CONTINUE READING BELOW
Amidst all this, Filipinos noted that the focus on "Whang-Od Academy" and its erroneousness had been disregarded, as necessary clamor for Nas Daily to come forward regarding the allegations of "scamming" patrons with the tattoo artist's name and skills continued.
On the morning of August 5, Nas Daily Tagalog posted a video showing Apo Whang-Od reviewing a contract with Nas Academy to hold classes for traditional Kalinga tattooing. The team expounded that Whang-Od "[signified] her full consent" to the project with the affixation of her thumbprint. This, however, does not stand as official certification to hold such classes for outsiders of the Kalinga community.
ADVERTISEMENT - CONTINUE READING BELOW
In a Facebook post, anthropologist and professor Nestro Castro, PhD. laid out that Apo Whang-Od is not just an individual artist, but a member of the Butbut tribe in Kalinga. Her knowledge on hand-poke tattooing is "collectively owned" since it comes from the expertise of the tribe and its ancestors. Dr. Castro emphasized that in this context, the consent of one individual, in this case, of Whang-Od's, does not beget the consent of the whole Butbut tribe.
Furthermore, the anthropologist also revealed that Nas Daily failed to acknowledge the Indigenous People's Rights Act (IPRA) or Republic Act No. 8371. This law states that "free and prior informed consent is required when the knowledge of indigenous peoples is used for commercial purposes." What this means is that the consent to reveal the community's practices and rituals when it comes to tattooing must come from the majority of the Butbut Tribe, and not just from one individual. The point of such consenting can also be attributed to ensuring that the culture and practices of an indigenous community is not utilized solely for the profits of an external group, which in this case is Nas Academy.
ADVERTISEMENT - CONTINUE READING BELOW
Marlon Martin, chief of the Save the Ifugaos Terraces Movement, has stated a similar sentiment before, pointing out that appropriation of this sort could underscore the efforts of cultural groups to sustain their culture, and could only use it for commercial gain.
Consequences have followed suit since the emergence of the issue. Following the initial call-out post by Palicas and other accounts coming forward with their own experiences of exploitation, the Nas Daily Facebook page has lost more than half a million followers.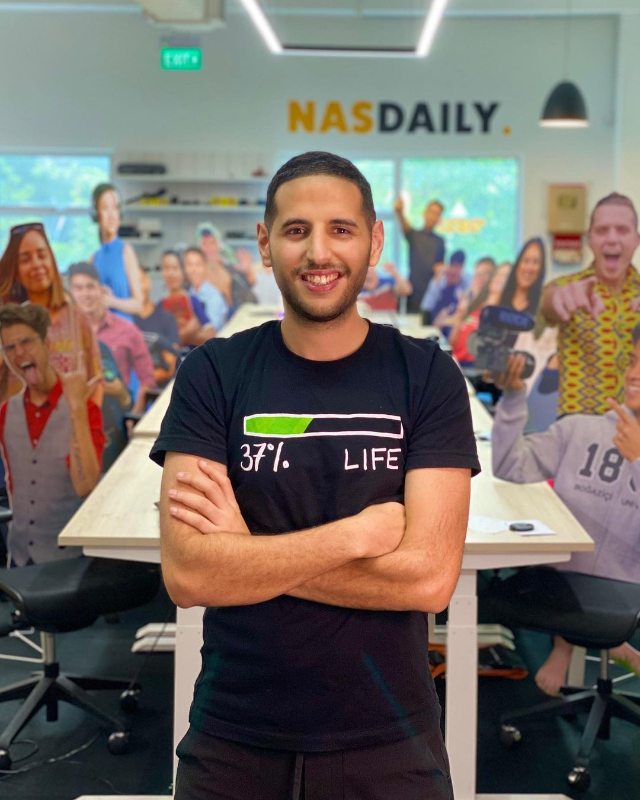 ADVERTISEMENT - CONTINUE READING BELOW
Aside from this, Miss Universe 2018 Catriona Gray has pulled out from Nas Academy until a genuine resolution of the issue at hand is reached. In a statement released by her management at Cornerstone Entertainment, "Catriona Gray Academy" will not be accepting applicants until the debacle is cleared. Catriona herself has not yet spoken on the issue, but has reshared the post by Cornerstone.
ADVERTISEMENT - CONTINUE READING BELOW
Similarly, "Panlasang Pinoy Academy '' is also a no-go. Vanjo Merano, the creator of the food blog, has pulled out of their collaboration with Nas Academy in support of Whang-Od and the "exploited Pinoy hospitality."
On August 8, Nas Academy as a whole halted operations in the Philippines until further notice. The camp expressed that their intentions were "misunderstood," and that they are currently working with the National Commission on Indigenous People (NCIP) to ensure that all due processes are followed, should they continue with "Whang-Od Academy." Their full statement, along with answers to other frequently asked questions can be found on their website.
Related Stories from Preview.ph



Hey, Preview readers! Follow us on Facebook, Instagram, YouTube, Tiktok, and Twitter to stay up to speed on all things trendy and creative. We'll curate the most stylish feed for you!