Nam Da Reum may only be 19 years old but he already has a long list of shows he's starred in under his belt. FYI, he actually started out as a child actor. While he used to only star as the younger versions of the lead characters in some K-dramas—such as the beloved Good Boy, Han Ji-pyeong, in Start-Up—he has now proven that he's indeed worthy of the main role, especially after his heart-wrenching performance in the show Beautiful World. If you're like us and want to see more of this talented young star, look no further because we have gathered a list of shows every fan of Da Reum should watch.
7 K-Dramas Featuring Nam Da Reum:
1. The Sound of Magic (2022)
Watch on: Netflix
Adapted from the webtoon Annarasumanara, The Sound of Magic follows the story of Yoon Ah-yi, a hardworking high school student forced to grow up at a young age after losing her parents. In spite of her life's seeming shortcomings, she still manages to be at the top of her class academically, all the while juggling through her part-time jobs in order to support her and her younger sister financially. One day after school, she meets the mysterious Lee Eul, a magician residing in an abandoned theme park who performs for people who believe in magic. Da Reum makes a quick appearance in the show as the young Lee Eul.
Also starring: Ji Chang Wook, Choi Sung Eun, Hwang In Youp
2. Monstrous (2022)
Watch on: Viu
When the giant Buddha statue that was unearthed from a rural town turns out to be possessed, supernatural chaos soon follows. This thriller drama tells the story of two formerly married archeologists. They're forced to work together in order to uncover the truth behind the sinister phenomenon and to save the townspeople from the horror they are experiencing. Da Reum plays the role of Han Do-kyung, the son of police officer Han Seok-hee.
Also starring: Goo Kyo Hwan, Shin Hyun Bin, Kwak Dong Yeon, Kim Ji Young
3. The Great Shaman Ga Doo Shim (2021)
Watch on: iQIYI
Destined to become a shaman, Ga Doo-shim wants nothing else than to just be an ordinary high school student instead. Although she has the power to interact with ghosts, she struggles to see the spirits she's supposed to be warding off. Enter golden boy Na Woo-soo, played by Da Reum. From having good looks, to riches, to the top grades at school, Woo-soo is the ideal dream boy. To top it all off, he possesses an ability Doo Shim doesn't: he can see evil spirits. The two then find themselves working together to fight the malevolent forces threatening to overrun their school.
ADVERTISEMENT - CONTINUE READING BELOW
Also starring: Kim Sae Ron, Yoo Sun Ho
Watch on: Viu
Tak Dong-kyung is diagnosed with a terminal illness and has only 100 days left to live. For her remaining time in the world, instead of asking for fame or riches, she instead wishes for doom. When Doom himself appears in front of her saying he can grant whatever she wants, the two spend her last days together, with Dong-kyung living her life the exact way she wanted it. Da Reum appears in the show as Park Young, a young and successful web novelist who develops a huge crush on Dong-kyung.
Also starring: Park Bo Young, Seo In Guk, Lee Soo Hyuk
5. Beautiful World (2019)
Watch on: Netflix
Beautiful World depicts the life of Park Sun-ho (Nam Da Reum) who is a victim of school violence. When an incident sends him to the brink of death, his parents make it their mission to make sure he gets the justice he deserves. This drama tells a story of abuse, hopelessness, and the apathy of some people towards a traumatizing and dangerous situation.
Also starring: Park Hee Soon, Chu Ja Hyun, Kim Hwan Hee
6. The Suspicious Housekeeper (2013)
Eun Sang-chul just recently lost his wife. Struggling to cope with the tragedy, he hires an enigmatic housekeeper to help him take care of his four children. The new hire, Park Bok-nyeo, is all serious business as no one can crack her stoic demeanor. But maybe she just might be what the family needs in order to rebuild their relationship and recover from their loss. Da Reum plays the role of Eun Se-kyul, one of the four children.
Also starring: Choi Ji Woo, Lee Sung Jae, Kim So Hyun
7. Boys Over Flowers (2009)
Watch on: Netflix
Geum Jan-di is an ordinary teenage girl born into a poor family who owns a humble dry-cleaning shop. She got the chance to attend the most prestigious high school after saving someone on school grounds, which also got her a swimming scholarship. However after a series of unfortunate events, she finds herself doing the one thing no one in their school would ever dare to: she stands up to Goo Joon-pyo, the leader of F4, the most powerful clique in their school. Da Reum appears in the show as the young version of Ji-hoo, one of the members of F4. This series marked his first appearance in a drama.
ADVERTISEMENT - CONTINUE READING BELOW
Also starring: Lee Min Ho, Ku Hye Sun, Kim Bum, Kim Hyun Joong, Kim Joon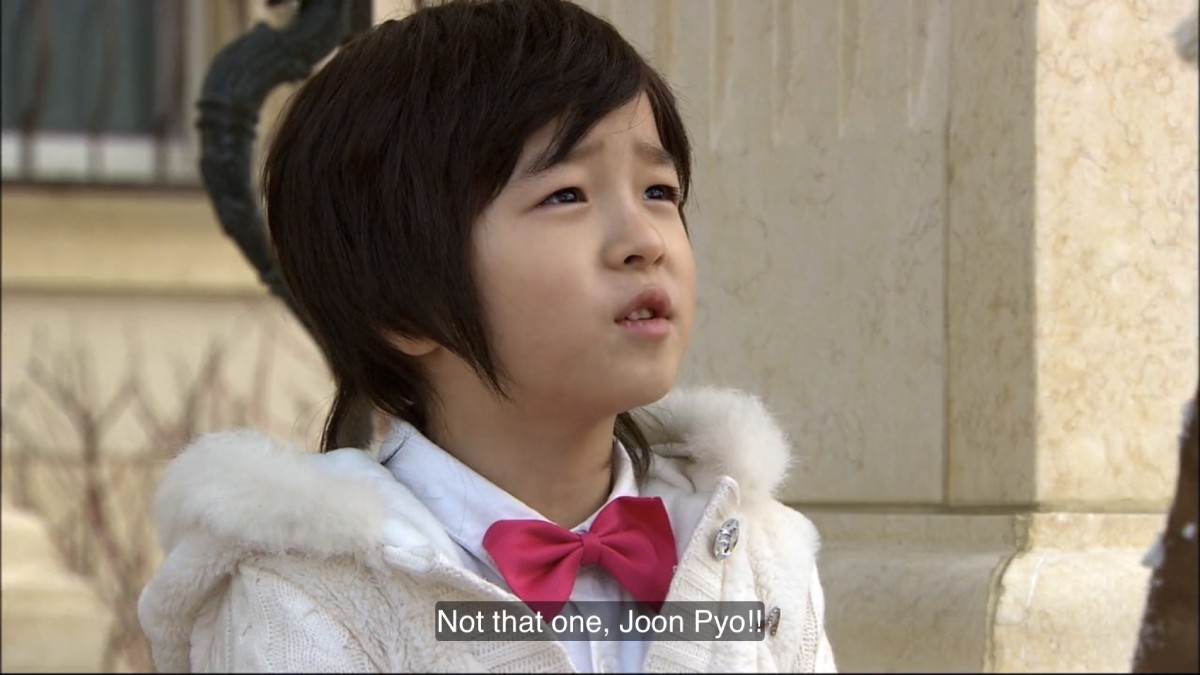 Related Stories from Preview.ph



Hey, Preview readers! Follow us on Facebook, Instagram, YouTube, Tiktok, and Twitter to stay up to speed on all things trendy and creative. We'll curate the most stylish feed for you!