Kloe Gaye had always dreamed of becoming a published author. She picked up the hobby at a young age, from coming up with stories she forced her mom to read, to trying her hand at Wattpad fanfiction, to penning the script for her high school class' play. In her words, she was simply "adamant about becoming a writer."
Anyone with a dream similar to this 22-year-old will agree that the goal—or at least one of them—is to make a worthy living out of doing the thing you love most. And yet, no matter how much carefully planned paving we put into our future, the road to achieving it never turns out the way we imagined. Before Kloe even thought about self-publishing her own writings, they first saved her life.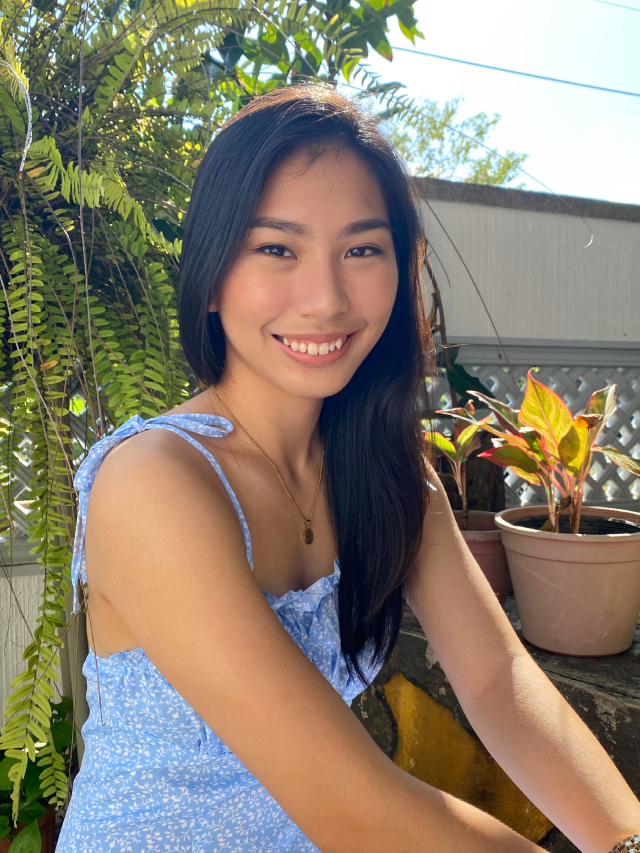 Prior to birthing her manuscript, Kloe struggled with her mental health, so much so that she sought out the help of a counselor. But even then, she could only get as much aid as she was willing to let on. Faced with the inability to articulate herself, Kloe's counselor suggested she write down her feelings instead. "Writing became my outlet, a way for me to align and realign my thoughts," she told Preview in an interview.
ADVERTISEMENT - CONTINUE READING BELOW
From then on, she took these raw, little excerpts of herself and her emotions to her "Finsta"—shortened for "Fake Instagram," usually only accessible to one's closest friends—not knowing just how universal her private thoughts were. "When I started receiving feedback on these pieces, I started to realize that a lot of the people inside of my circle were actually going through similar experiences. They just needed to see how they felt on paper."
Hence, her debut work, Naked, is an intimate collection of poems and prose that chronicle her healing journey. "If there are pieces on Naked that feel too raw and personal, it's because they are. They were literally entries written from the absolute lowest point of my life with the thought that no one else was going to see them. I didn't hold back," she shared with Preview. Unlike most published authors, though, Kloe, who always liked the idea of producing something entirely her own, took matters into her own hands when it came to actually getting her work printed, bound, and out there.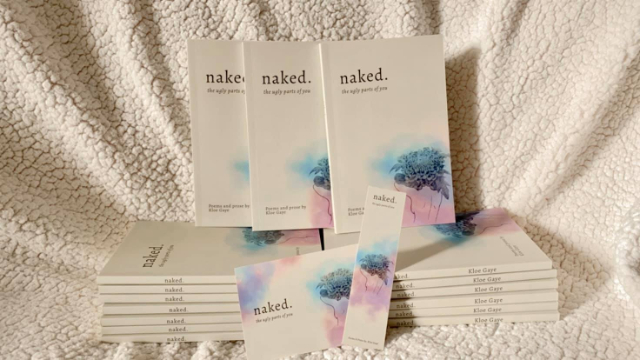 While self-publishing may be risky business, she thinks the avenue couldn't have worked better for her. Along with establishing her own publishing house, The Bunny Post Publishing, Kloe's book is now on its second printing after the first batch sold out in just a week. Openly queer and proud, she also recently spoke at an LGBTQ+ forum where she discussed "self-expression and self-discovery in LGBT literature."
If you're eager to take the indepedendent path just like this young writer, read on below as we talk more to Kloe about her journey towards becoming a self-published author.
Can you briefly introduce yourself?
"My name is Kloe Gaye, a 22-year-old Social Media Marketing Specialist. I graduated from Assumption College Makati in 2020, which meant I spent the last semester of my senior year in quarantine."
"After graduating, I took to social media to talk about a few advocacies close to my heart. I started an IG TV and a YouTube channel to bring to light topics such as self-love Philippines politics, and the #MeToo movement, but the main purpose of my social media platforms is to strike up conversations. I also talk about LGBTQ+ rights, as I am openly a member of the community. I recently participated in a forum on self-expression for the LGBTQ+ community, representing the Gen Z perspective."
What's the overall theme that stitches your pieces on "Naked" all together?
"The book, although a collection of poetry, tells a story. The beginning of the book is quite dark and angsty and, you'd think it'd be a book about heartbreak. But, as the narrator was able to slowly pull themself out of that dark place, the poems progress with them. The pieces turn from dark to hopeful to happy to content. I think it's the journey that stitches the book together—thinking that you're not going to be able to recover from this grief when, in reality, there's so much in store for you."
ADVERTISEMENT - CONTINUE READING BELOW
"It was in receiving the feedback on my Instagram that I realized that this was a story worth telling because it's happened to so many people. The narration of losing yourself in the process of loving someone is repeated far too often. I thought that they deserved a reminder of how far they've come since that dark stage. I wanted them to look at one of the poems early in the book and say, 'That was me eight months ago,' and to look at one of the poems towards the end of the book and say, 'That's where I'm headed.'"
Could you take us through the process of what self-publishing was like? What was your starting capital for it?
"Start by finishing your manuscript. No procrastinating—just get this out of the way before getting into the business side of things. If you have a budget, you can hire an editor to format your book and design your cover. I did those myself, but that was more because of my drive to do this project on my own."
"You can then research on the legal stuff, what fees you have to pay for copyright and such. That one you can't really worm your way out of. The sourcing of a printing press took the longest time and was the most expensive part of the process. I really wanted my book to be affordable to my younger audience but also had a high-quality sort of feel and, luckily, I found the perfect printing press (JMD Printing in Marikina). I started with 50 copies at first, just to see how well it would be received. Then, lastly, the logistics of it: the platform for selling, your packaging, and options for shipping."
"It took me about 15,000 pesos to get it off the ground."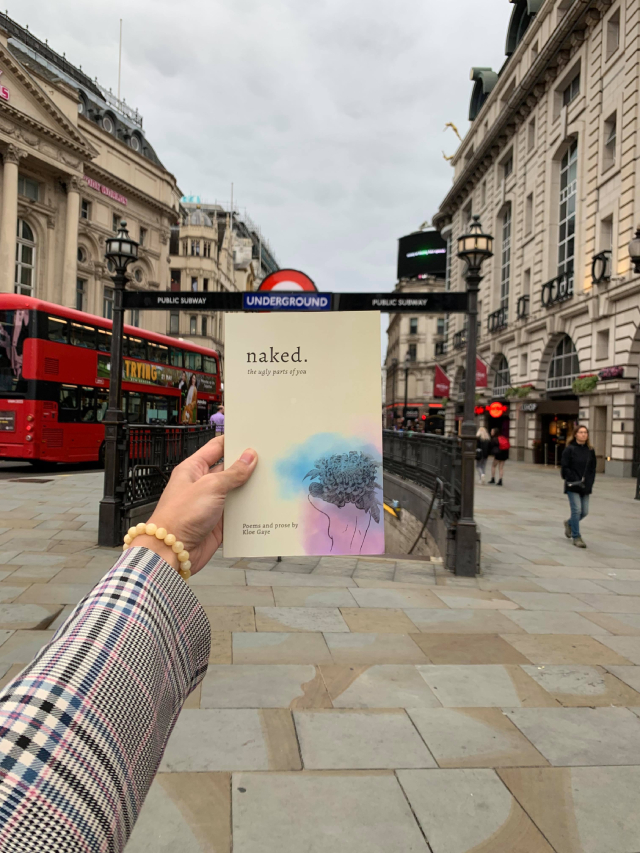 Why did you decide to establish a publishing house of your own along the way?
"While I was setting up the paperwork, the sweet lady from the National Library of the Philippines walked me through the process and informed me that, since self-publishing is technically a business, I should be DTI Registered. I figured it would be cool to have a business to my name and, in the event that it blows up, I won't have any legal obligations to think about anymore."
What are your plans for your publishing house in the future?
"I'm still trying to make a living out of this, but I am hopeful The Bunny Post Publishing House will be able to grow along with me. I am currently writing a novel, which requires a lot more love (i.e. time, effort, & budget) than a collection of poems, so it might take a while before finally releasing it to the public."
ADVERTISEMENT - CONTINUE READING BELOW
"I have had aspiring authors come up to me and ask if I am open to reading their manuscript and, honestly, it'd be amazinge to help turn their dreams into a reality. I'd love to participate in the boom of progressive art and media, giving minorities a platform and the representation they deserve."
What's your advice to fellow young writers also dreaming of being published one day?
"Not being a published author doesn't invalidate your being a writer. Being a writer isn't a job title or a means of income. Remember your why. Why do you write? Is it a coping mechanism? Is it to tell the world how you really freaking love a person? Is it to journal and reflect? Is it to inspire people through storytelling? Once you know your why, everything else will fall into place."
Kloe's Naked is available on Shopee now for P359. You can also get the e-book version on Amazon for $7.50.
Related Stories from Preview.ph



Hey, Preview readers! Follow us on Facebook, Instagram, YouTube, Tiktok, and Twitter to stay up to speed on all things trendy and creative. We'll curate the most stylish feed for you!