There's no denying it: Nadine Lustre loves online shopping. We caught up with the singer and actress before she left for LAZADA's 7th anniversary celebration in Indonesia and revealed some of her online shopping secrets exclusively with Preview. She admits to be a chronic online shopper and often searches the internet for anything and everything, from hard-to-get designer finds to simple household tools. Nadine reveals, "My most recent purchase is a belt-hole puncher from Lazada! I mean, it's so hard to find!"
Her advice to score better deals online? "Wait for sales," she quips. "I always wait for the sale. Especially when they have buy one get one deals, 'cause I tend to shop a lot! A trick though is to wait until the month ends. They usually have end-of-the-month discounts." Nadine continues saying that reading reviews from former customers also helps determine if a website or seller is legitimate. She even recalls an incident in the past when boyfriend James Reid used her credit card for an online transaction with a website that they later found out to be fake. "When it comes to buying designer stuff online, you better be careful. Make sure they aren't just fishing for your credit card details," she warns.
ADVERTISEMENT - CONTINUE READING BELOW
CONTINUE READING BELOW
Recommended Videos
But when Nadine wants it, she has to have it. Her shop-during-sale rule is bent when it comes to limited edition designer items. "Like Off-White pieces that you can't find in Manila, " she shares. Though the actress owns quite a collection of luxury designers pieces—both vintage and new, none of them compares to what she says is her best online purchase so far: a robot vacuum cleaner.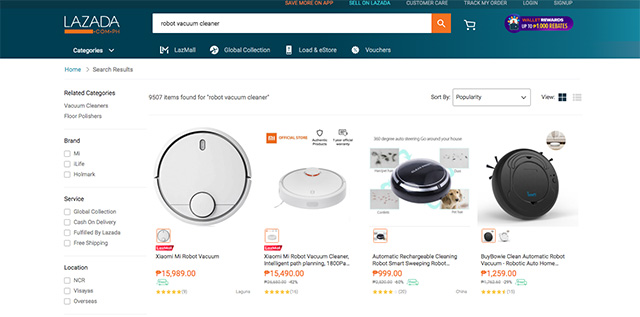 ADVERTISEMENT - CONTINUE READING BELOW
"It's really the best," she laughs. Clean home versus a new designer bag? Why not! What's your best online find? Sound off in the comments below!
>>