A few months ago, YouTuber Mimiyuuuh made her dream come true to be able to buy her family a home. The vlogger has since moved into their new house, and after months of only seeing the pool and snippets of it on her Instagram, the vlogger has finally treated her viewers to a full house tour!
Ahead, we run down some of our favorite details in the home:
1. The living room is light and airy.
Mimiyuuuh says that what she loves most about their home is the amount of natural light it gets and the air circulation, which makes the space a lot more homey. The high ceilings definitely add to this, plus the way they decorated with minimal furniture that are tied together by wooden accents.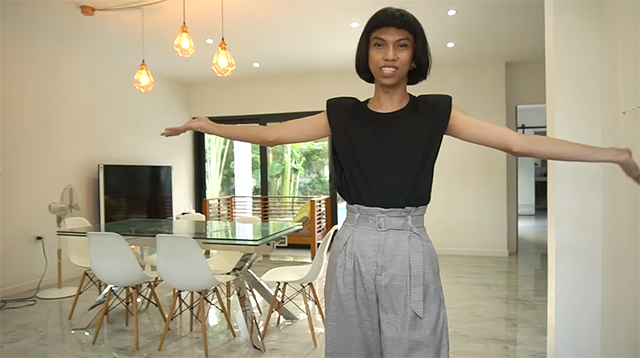 ADVERTISEMENT - CONTINUE READING BELOW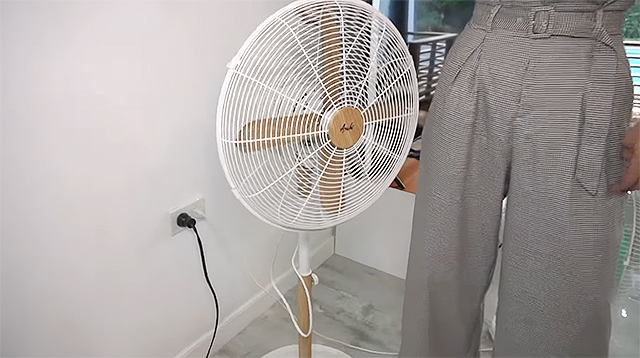 2. The kitchen is chic and minimalist.
The vlogger's family kept the kitchen as it is, only adding new appliances like an oven, microwave, and a rice cooker. But she's definitely a fan of the built-in induction stove, quipping that it looks like the touch screens in fastfood restaurant counters.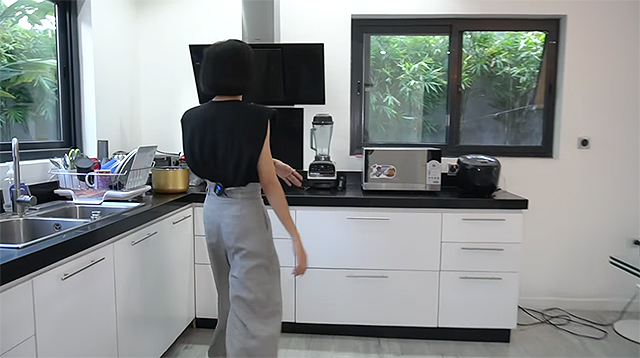 3. The vlogger plans to keep the raw, industrial look of their staircase.
Though there's a lot of work to be done for the home, Mimiyuuuh points out that she plans to maintain the raw feel of their cemented staircase. It'll add a lot of character to the place for sure!
ADVERTISEMENT - CONTINUE READING BELOW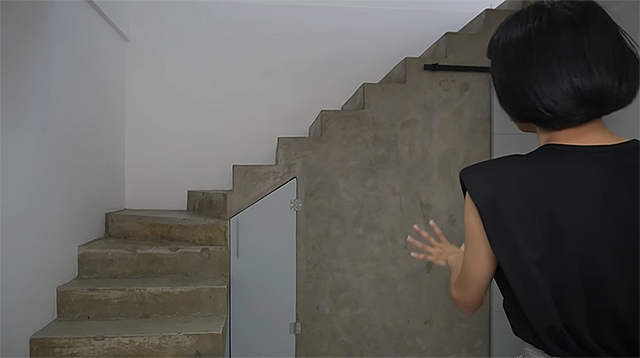 4. She and her siblings now have their own bedrooms.
The vlogger shares that she and her two siblings used to share one room in their previous home, so the fact that they now have a space to themselves in this new house feels quite special.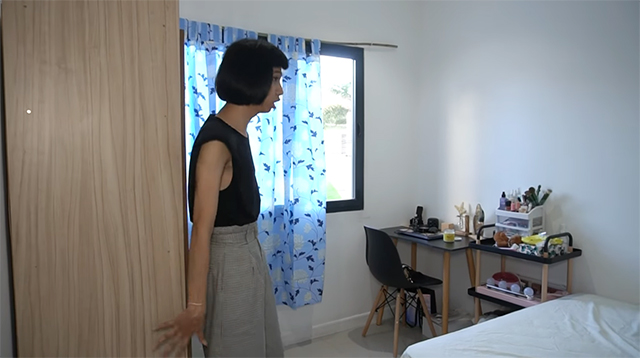 ADVERTISEMENT - CONTINUE READING BELOW
5. Her bedroom mirror is a sliding door that leads to the master bathroom.
Mimiyuuuh occupies the master's bedroom, and it definitely looks spacious enough to double as her vlogging space. Our favorite detail in this room is the giant mirror, which is actually a sliding door that leads to the bathroom! And if you're a loyal follower of the YouTuber, you know how much she loves filming fun content in the bath, so the beauty lights on the sink and the IG-worthy shower are totally on-brand.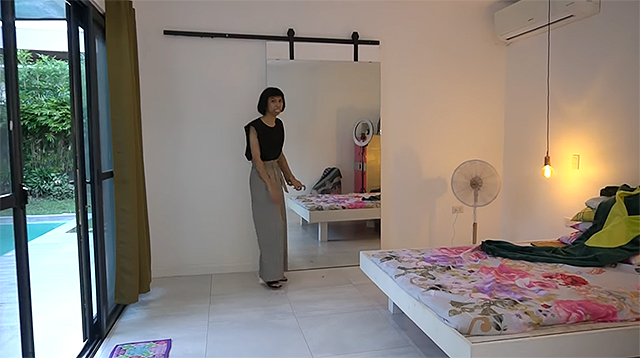 ADVERTISEMENT - CONTINUE READING BELOW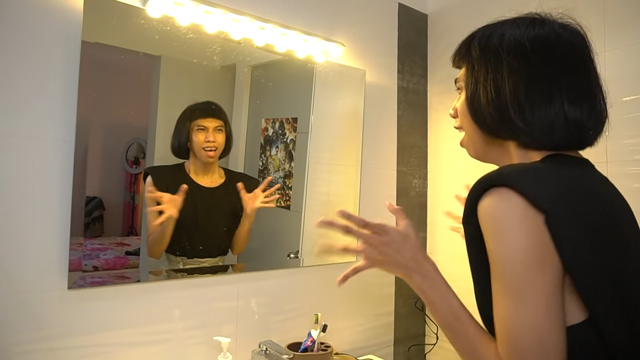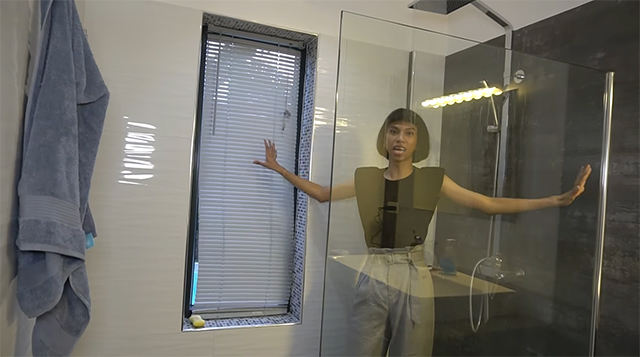 ADVERTISEMENT - CONTINUE READING BELOW
6. Mimiyuuuh still has the dresser she had in her old home.
The corner where the YouTuber used to film her vlogs might be no more, but Mimiyuuuh did keep the iconic pink dresser from her old bedroom to her new space for old time's sake. Apparently, it was a major request from her viewers when they found out she was moving! That said, she does have her own walk-in closet now, and we're hoping to get a tour soon!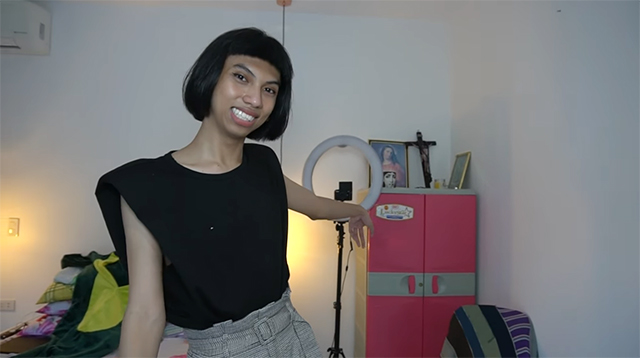 ADVERTISEMENT - CONTINUE READING BELOW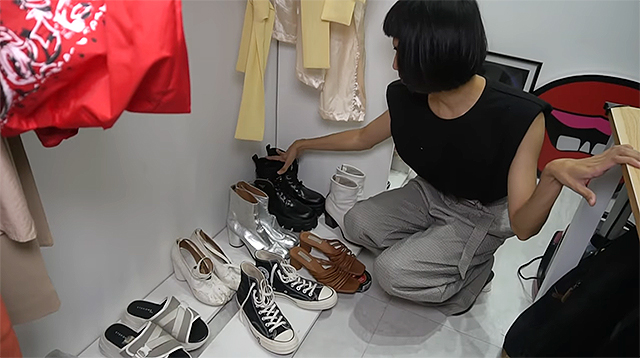 7. The master bedroom also leads to the pool area.
Another sliding door in the master bedroom conveniently leds to the pool area that we always see in Mimiyuuuh's vlogs. She also shares that the morning sunlight here is absolutely stunning.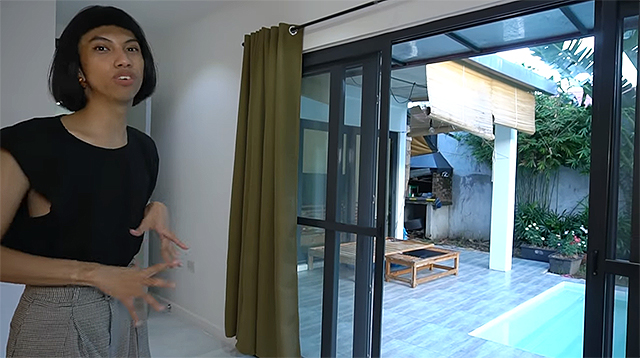 ADVERTISEMENT - CONTINUE READING BELOW
8. They have roses in their garden.
The YouTuber says that her parents love gardening, and they currently have a plethora of plants growing in their yard. They have grapes, guava, and for her mom's new favorite, a small patch of roses.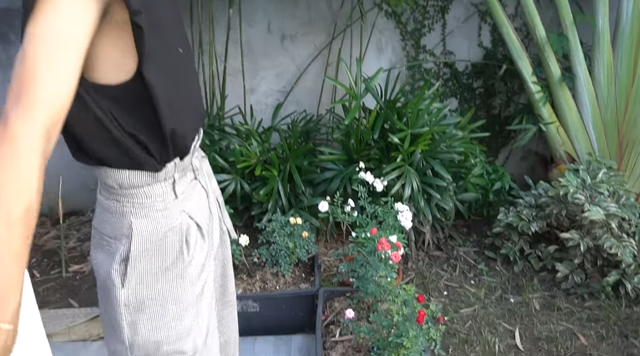 9. The home has a terrace with a wonderful view.
Last but not the least, Mimiyuuuh reveals another one of her top spots in the new house—the terrace. According to her, this area is perfect for stargazing!
ADVERTISEMENT - CONTINUE READING BELOW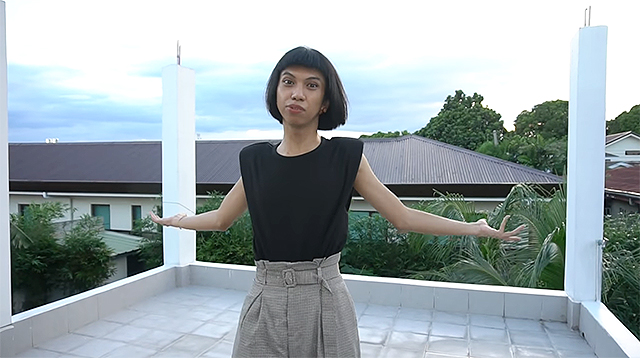 Want to see more of Mimiyuuh's home? Watch the full video below!
Related Stories from Preview.ph
Hey, Preview readers! Follow us on Facebook, Instagram, YouTube, Tiktok, and Twitter to stay up to speed on all things trendy and creative. We'll curate the most stylish feed for you!