Apparently, many things have changed since we were first given a glimpse of Mimiyuuuh's new home. Her bedroom no longer looks like the way it did in her initial house tour, because Maggie Wilson, former beauty queen and founder of Acasa Manila, just gave it a brand new look!
According to Maggie, when she first heard that the vlogger was moving into a new home, she immediately got in touch with their mutual friend, fashion designer Mark Bumgarner, for a chance to design the space. The two connected, and Maggie worked with Mimiyuuuh on the transformation.
Check out our favorite details in the space below!

1. The theme was inspired by villas in Bali.
Maggie was ecstatic to find out that Mimiyuuuh wanted a Bali villa-inspired room, since it's an aesthetic that's right up her alley. To achieve it, she gave the space a neutral color scheme, covering one of the walls in a cement-like print to give the room a raw look without heavy construction. She also added a ton of wooden accents with a brand new bed frame, side table, matching it with a brown woven rug to capture that quintessential Bali look.
ADVERTISEMENT - CONTINUE READING BELOW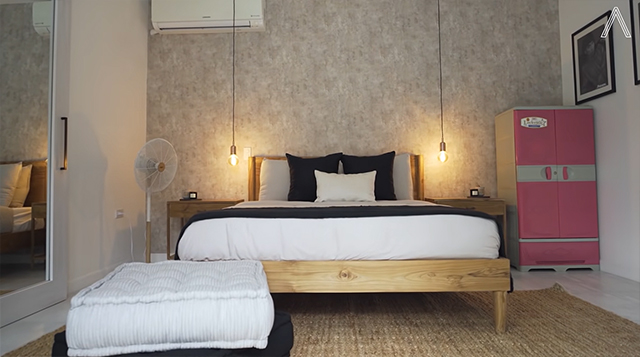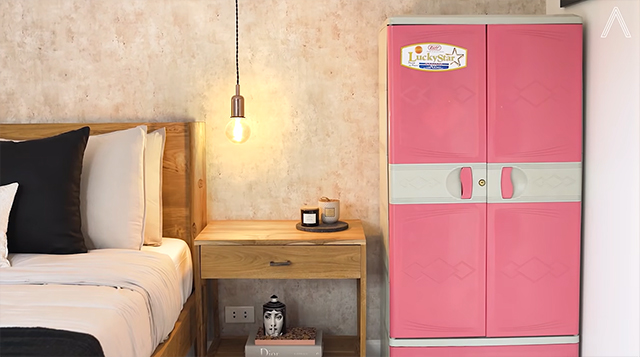 CONTINUE READING BELOW
Recommended Videos
2. They added a frame around the vlogger's barn door.
One thing that's evident in this entire transformation is that you don't really need to make massive changes to create a big difference. The best example is the way Maggie added a wooden frame around the barn door that leads to Mimiyuuuh's bathroom for a more polished feel.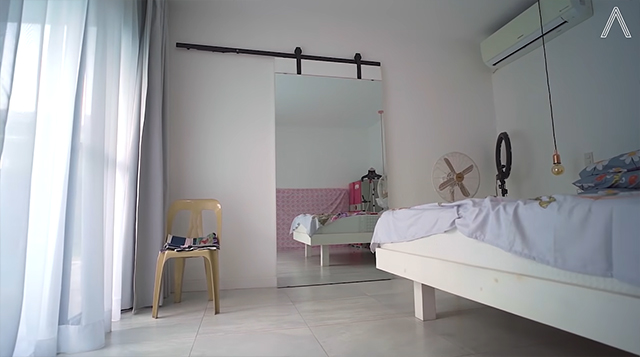 ADVERTISEMENT - CONTINUE READING BELOW