Stranger Things child star Millie Bobby Brown is undoubtedly on her way to becoming a fine young actress who's already wise beyond her years. In that regard, the now 16-year-old couldn't have marked her transition better than top-billing in Netflix's newest big budget mystery film Enola Holmes.
Aside from going head-to-head with Hollywood big leagues such as Helena Bonham Carter, Henry Cavill, and Sam Claflin, Millie's also taken a seat at the producers table, marking her first time on the job. An impressive feat for a teenager, no doubt. "It was incredibly rewarding to be able to star in this film and also be part of the production. I had a great opportunity and obviously I took it," Millie says during a media conference, even calling the film her 'masterpiece'. "I believe that we should have more young female filmmakers out there on sets…of course, there were struggles at times, but it's a new experience and I had so much fun."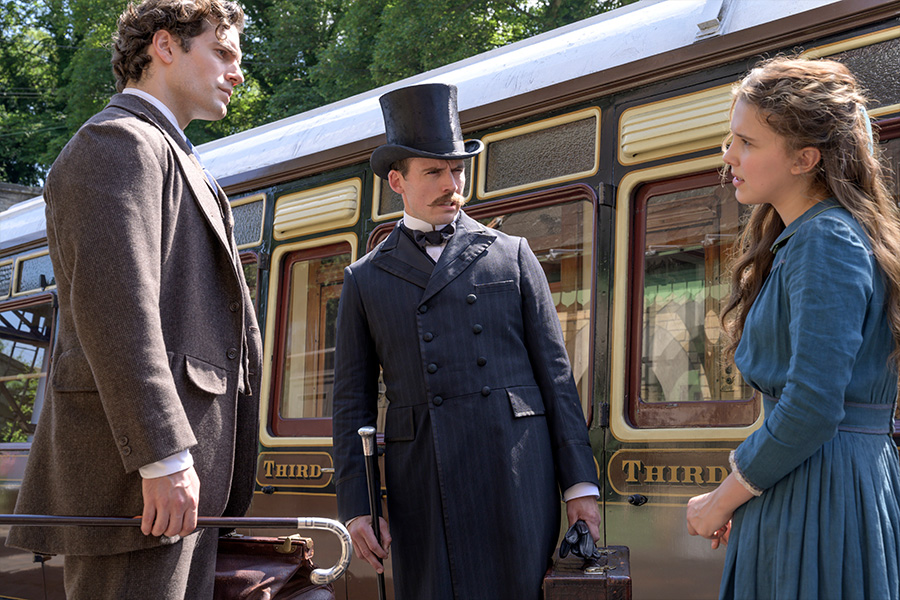 ADVERTISEMENT - CONTINUE READING BELOW
Based on the book series by Nancy Springer, Enola Holmes centers on the titular character as played by Millie, a.k.a. the younger sister of the iconic Sherlock Holmes (Henry Cavill). The story kickstarts on the morning of Enola's 16th birthday after finding that her mother has disappeared without a word. She's immediately forced into the care of her two older brothers, Sherlock and Mycroft (Sam Claflin) who are both set on sending her to a "proper" finishing school for young ladies. Having been homeschooled by her seemingly unhinged yet fierce and street-smart mother her whole life, Enola sets out on a long, perilous journey to find the missing woman while eventually out-sleuthing and outwitting her famous brother in the process.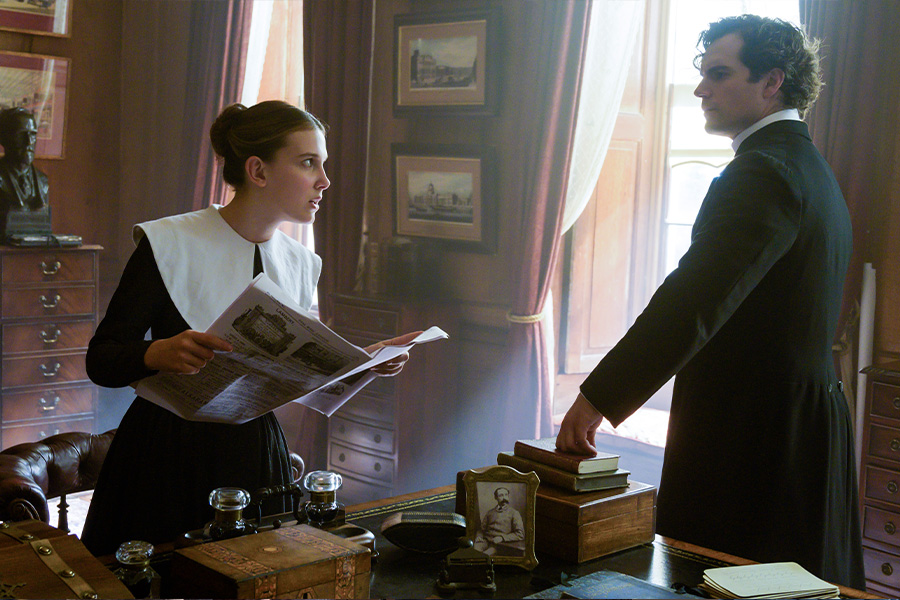 Amid the action, mystery, and mind-boggling riddles, at the heart of the film is a young girl coming-of-age as she's made to find her place in the world for the first time. It's a sentiment that even a fairly seasoned actress like Millie can relate to. "It can be difficult to find your place. And because obviously, I'm 16 and I'm also very busy, it's very hard to take the time [off] to show myself self-love and self-care," she reveals. "So, when filming this, I definitely learned that it's okay to do that, and to find your purpose. It's actually my coming of age story as well as Enola's. We were both really going on a journey together."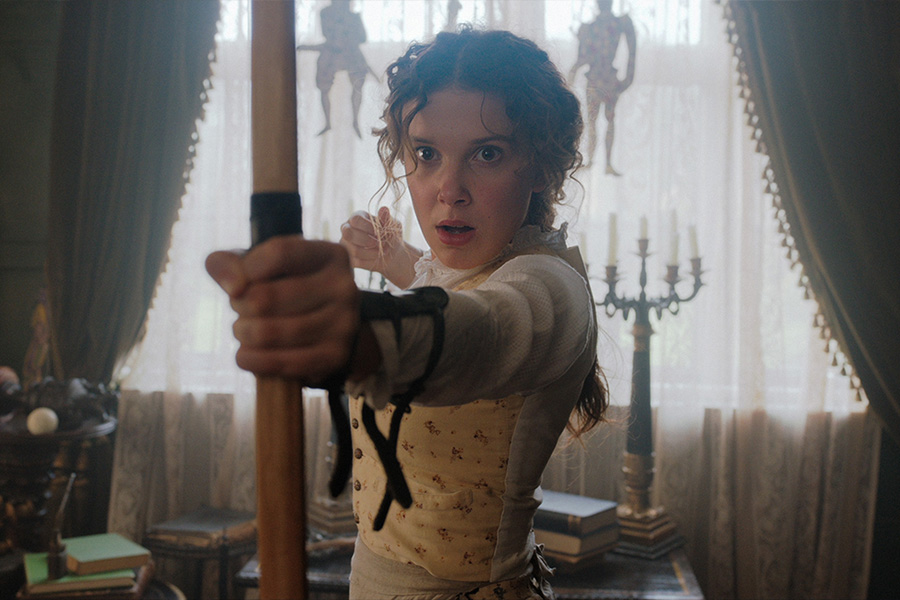 All things considered, as much as her job as a producer and her character as a witty teen detective required a cerebral approach, Millie herself wasn't afraid to get down and dirty on set especially when it came to executing the stunts for the film. Describing the emotional yet spunky Enola as a "wild child," the actress definitely embodied her character head on. "The stunts were more just fun than anything. I was the one pressuring everyone saying 'let me do it let me do it!' and they were like, 'no no no!' I wanted to fly kick the air, and they were like, 'but you need to film tomorrow,' and I'm like 'I don't care!'" recounts the ever-so animated teen. "I was actually never tired, while doing stunts, it was more the emotional scenes and the dialogue that would drain me."
Just from the sound of it, it looks like viewers can expect to embark on one wild and thrilling ride, indeed.
ADVERTISEMENT - CONTINUE READING BELOW
Catch Enola Holmes exclusively on Netflix this September 23.
Hey, Preview readers! Follow us on Facebook, Instagram, YouTube, Tiktok, and Twitter to stay up to speed on all things trendy and creative. We'll curate the most stylish feed for you!