It's official. Metro Manila will be on lockdown to contain the coronavirus outbreak. This lockdown will suspend any land, sea, and travel to and from the capital beginning March 15, 2020, as announced by President Rodrigo Duterte during a press conference on the evening of Thursday, March 12. This will be effective until April 14, 2020.
Classes in all levels will also be suspended until April 12, and the president advises stringent social distancing for the time being. Earlier this afternoon, the total number of confirmed cases in the country has reached 52, according to the Department of Health. So far, many of the patients who have tested positive are being treated in hospitals across Metro Manila, with San Juan City holding the record for the most cases. Other single cases in Bulacan, Cavite, and New Clark City have been recorded.
There are various measures already taking place—with travel bans, work suspensions, and schools conducting classes online. In the event of a city lockdown, how should you respond? It's happening in cities across the world, so there's no need to panic. We can look to these cities for inspiration on how to react.
ADVERTISEMENT - CONTINUE READING BELOW
1. Don't hoard grocery items; instead, wisely stock up on essentials.
Panic-buying will not help anyone. Buy enough food for the next week or two, just as you would during a regular trip to the grocery store. You also don't need to stock up on canned goods—you could plan for perfectly healthy and fresh meals. Freeze your meat to keep them longer.
That said, you do need to pick up a few essentials, such as medicine, disinfectants to keep your house clean, hand soaps and rubbing alcohol, and other hygiene products. Again, there's no need to hoard and wipe out the shelves at the supermarket.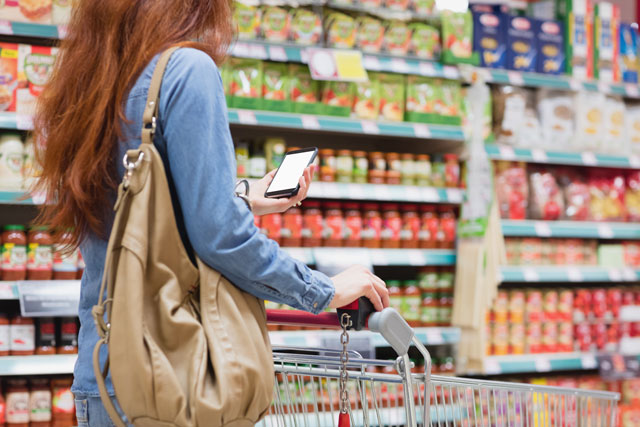 ADVERTISEMENT - CONTINUE READING BELOW
Recommended Videos
2. Stay home as much as possible and avoid social gatherings with large crowds.
As we've heard from the president's statement, social distancing is an important aspect in keeping the virus from transmitting from one person to another. Stay home as much as possible, follow the rules of social distancing, and cancel any event that involves having to gather with large congregations.
Italy, the country with the most number of coronavirus cases apart from China, has advised its people to make small social sacrifices for the good of the population. Religious ceremonies such as weddings and funerals have been postponed, while any leisurely activity that puts one in enclosed places—watching a movie at the cinema, eating at a restaurant, going to a nightclub—are all being avoided like the plague.
"Our habits must be changed, changed now. We all have to give up something for the good of Italy. We will succeed only if we all collaborate and we adapt right away to these more stringent norms," says Prime Minister Giuseppe Conte.
ADVERTISEMENT - CONTINUE READING BELOW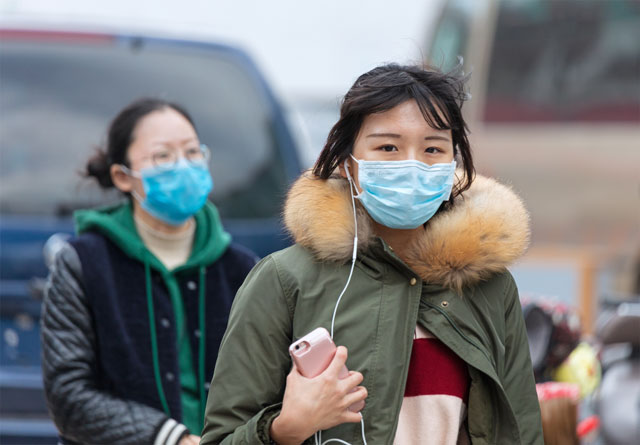 3. Cancel your travel plans.
Domestic land, air, and sea travels have been suspended anyway. If you've made any travel plans, many of the leading local airlines are offering options to reschedule flights without a fee. Just think of it this way: You shouldn't risk your health or compromise other's, so stay put and book another trip when the health landscape across the globe gets better.
ADVERTISEMENT - CONTINUE READING BELOW
Related Stories from Preview.ph
4. Get your information only from reputable sources.
You may think you're getting insider information from a friend of a friend who works at so-and-so, but this is usually how fake news spreads. For news, go straight to the source, be it a government agency, a reputable media outlet, or an official organization. If you're getting your information from friends or group chats, be sure to verify the facts before believing it. All it takes is a simple visit to an authority's official website or social media account. For starters, here are links to the World Health Organization and the Department of Health websites.
5. Sanitize objects you use regularly.
Keep your home and your surroundings as clean as can be. Disinfect your smartphone with microbial wipes and ensure that your hands are clean before you use it. This also goes for doorknobs, your car's steering wheel, your utensils, and other usual touch points.
ADVERTISEMENT - CONTINUE READING BELOW
6. Keep your immune system up.
Continue to exercise however you can, maintain a proper diet, and take vitamins. "Getting the right mix of health, wholesome foods in your diet rich in nutrients like zinc, copper, and various vitamins not only lowers your risk of chronic diseases like diabetes and heart disease, but it can also help your body fight off more temporary infections and illnesses, like COVID-19," Insider senior health and science reporter Hilary Brueck says.
Related Stories from Preview.ph
Hey, Preview readers! Follow us on Facebook, Instagram, YouTube, Tiktok, and Twitter to stay up to speed on all things trendy and creative. We'll curate the most stylish feed for you!