Admit it or not, there are prerequisites in becoming an It girl: artista level of attractiveness, membership to a cool clique, killer social media following, and should be aesthetically-inclined. Given these, Katrina Guytingco would definitely fit the bill. Her statuesque gait, vibrant brown hair, and pretty chinita looks give her that enviable It factor. And standing at 5'7" (she sticks out like a sore thumb among girls at her university), she definitely has the model potential, too. Attractiveness? Check.
If you're a follower of Kathryn Bernardo on Instagram, then you've probably seen this girl before while you scrolled through photos of the Teen Queen. Katrina, or Trina as she is fondly called by her close friends and family, is BFFs with the Barcelona movie star. She was part of the VVIP beach crew for the artista's 20th birthday. So, cool clique? Let's also give that a big fat check.
ADVERTISEMENT - CONTINUE READING BELOW
Further, a glimpse at Trina's feed will give you this quick stat: she currently has 54.8k followers—and she's just been in Manila for a little over a year. You'll even notice that, photo-wise, she has her own aesthetic down pat. That said, followers and a well-curated feed to boot—check and check!
CONTINUE READING BELOW
Recommended Videos
But here's an unforeseen disclaimer: Katrina Guytingco is not an It girl. In this day and age wherein mostly everything is contrived (down to a photo's filter), she is someone who goes against the current and just takes things as they are. Read more about this cool anti-It girl below.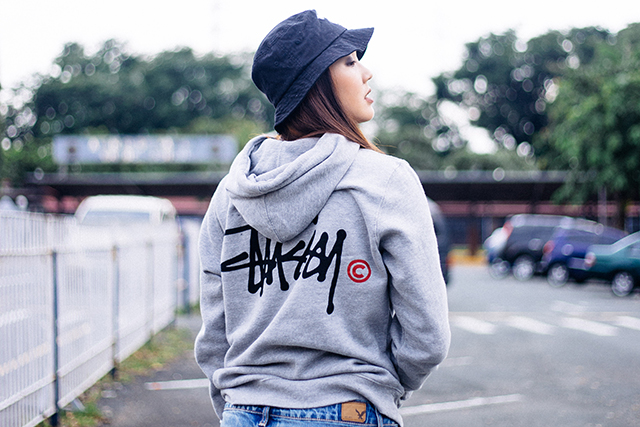 ADVERTISEMENT - CONTINUE READING BELOW
IMAGE Charles Rodulfo
On her California childhood:
This 19-year-old student of Ateneo de Manila University credits her chinita looks to her Fil-Chinese blood. She was born and raised in Pleasant Hill, California. And when asked about what it's like growing up in the states, she says that it's "fun growing up with different ethnicities." This is probably why she's so free-spirited!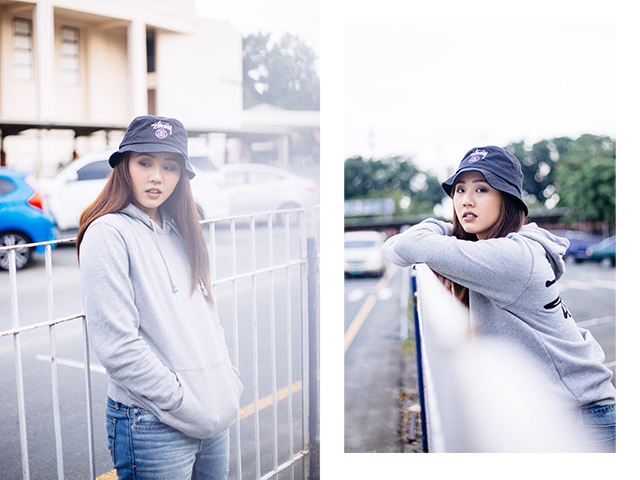 ADVERTISEMENT - CONTINUE READING BELOW
IMAGE Charles Rodulfo
On making the move:
As Filipino as this gets, Trina started playing basketball on her neighborhood street when she was just 10 years old. This sparked a love for the sport, and soon enough, she made the decision to go to a university here in Manila. "I don't know. There was just something that was pulling me to the Philippines. My inner self was just telling me to come here." She's been here since June of 2015, and since then, she's been training with the rest of the Ateneo Lady Eagles every day at 6AM—while juggling her academics, of course.
On travel:
Feed-conscious millennials may favor luxury baggage and an Hermès blanket as travel essentials, but in Trina's case, she goes for simple comfort and convenience all while keeping it on point. Her must-haves include earphones, leggings, a baggy jacket, and a pair of Nike shoes. She's got a sentimental side, as well: "I always have to bring a part of San Francisco [with me], like a hat or a shirt."
ADVERTISEMENT - CONTINUE READING BELOW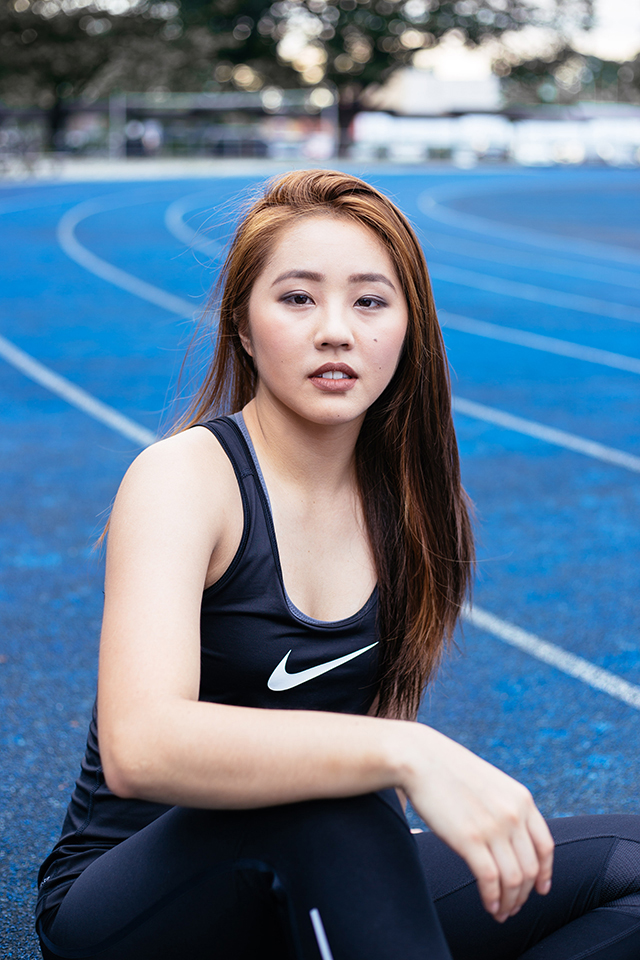 IMAGE Charles Rodulfo
On fashion:
When asked to describe her style, Trina deftly declares: "Super chill, athletic, streetwear." Inside Ateneo campus, she is usually seen in denim shorts, a V-neck tee, and a really cool pair of kicks—her fave are white Nike Air Force sneakers. If she's not in that go-to casual equation, she usually plays around with Stüssy tops, pullovers, and sporty jackets. Think Rihanna or Beyonce's athleisure garb with a hint of Aaliyah.
ADVERTISEMENT - CONTINUE READING BELOW
On the subject of muses, she lists Jess Connelly as her number one. "I met her and told her that I love her style and the way she portrays herself." Aside from her street cred, Trina loves Jess' unconventional way of gaining traction in her field of work: "She was able to float in her own boat, go in her own direction—with style, attitude, and everything."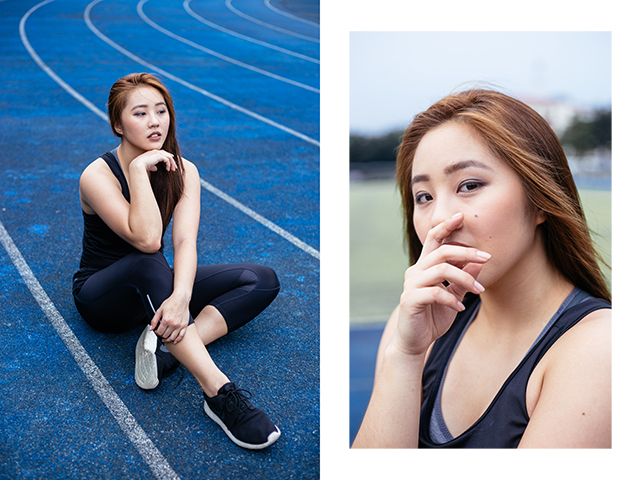 ADVERTISEMENT - CONTINUE READING BELOW
IMAGE Charles Rodulfo
On her hobbies:
Aside from being a student-athlete and a low-key fashionista, Trina is also an avid music lover—she listens to music and makes music, too. Check out her feed to watch short video clips of her doing covers of her favorite songs! Other "stress-relieving" endeavors include watching Netflix. Her top shows? A lineup of Gossip Girl, One Tree Hill, Vampire Diaries, and her latest obsession, Fresh Off the Boat.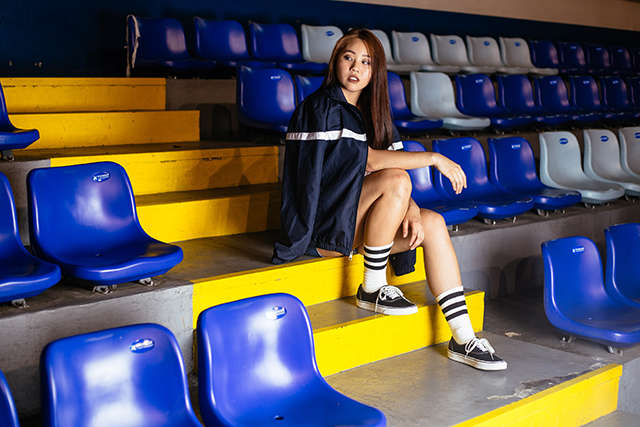 ADVERTISEMENT - CONTINUE READING BELOW
IMAGE Charles Rodulfo
On being friends with a celebrity:
When the topic of Kathryn came up, Trina answers candidly—it's obvious she gets asked this a lot. The two are family friends and share a really close friendship. "Basically, her family is like my second family and I am thankful for them because they're always there for me," she said with a big smile. She sees beyond the glitz and glamour, having picked up a few lessons from the Teen Queen. "I complain like I'm busy but she (Kathryn) is super busy, so I guess I admire her for everything that she does. It's not easy being an artista."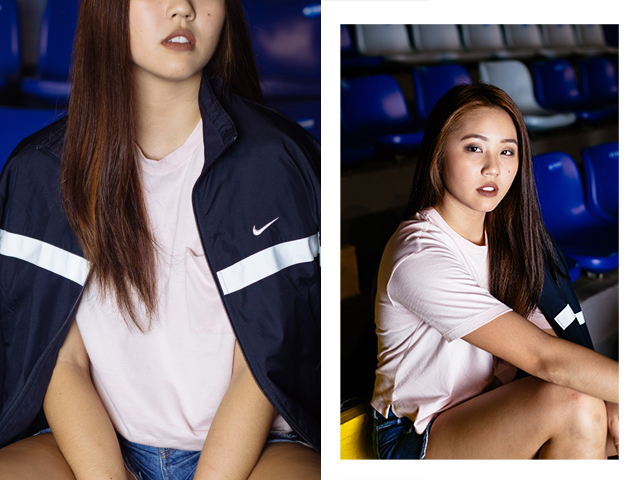 ADVERTISEMENT - CONTINUE READING BELOW
IMAGE Charles Rodulfo
On the independent life:
Although she admitted that it can get pretty challenging living alone (she always hits up her friends and asks them to eat out), it's clear to see what drives Trina to find her niche here in Manila. "There are so many opportunities to do stuff, if you want to get yourself out there," she says about the city. When asked about her plans after college, she reveals that she wants something which will allow her to travel back and forth from here and California, preferably involving music production.
Photographed by Charles Rodulfo
Styled by Nicole Cruz
Related Stories from Preview.ph