Every year, Cosmopolitan Magazine picks out the crème de la crème of the modeling industry and puts them (instead of the clothes for a change) on the spotlight. Fun, fearless, and effortlessly sexy, this year's batch is filled with so much personality we coudn't help but gravitate toward them. The ladies everyone is talking about are none other than Chanel Olive Thomas, Olivia Medina, Katarina Rodriguez, Jodilly Pendre, Samantha Gomez, Hye Won Jang, Kim Ross, and Tola Orendain. Two are Top Model finalists, there are expert runway models, beautiful commercial stars, and tall high fashion stunners; each of them have their assets and they all know how to work it with confidence.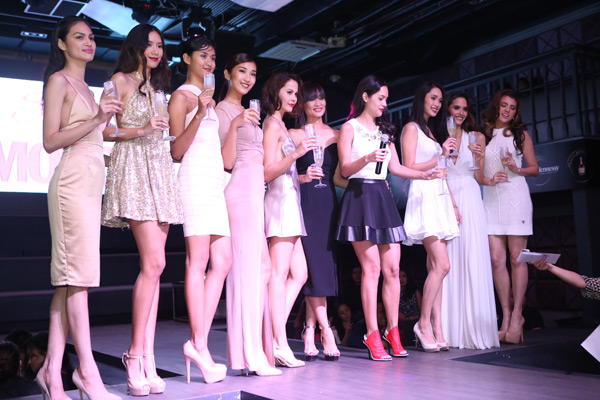 ADVERTISEMENT - CONTINUE READING BELOW
CONTINUE READING BELOW
Recommended Videos
Cosmo's editor-in-chief Myrza Sison-Wisniewski and host Patti Grandidge join the eight sexy ladies for a toast.
To launch the electric eight, Cosmo threw a party at Raven Manila and invited the stylish metro crowd to party with them. Taking their rightful spots on the 2014 list, see what they wore, who their dates were, and who else was present at the model-filled party by clicking on the gallery.
Get to know the eight girls more by watching their videos on Cosmo.ph.