Maxene Magalona is aglow, and no, it's not just because of her celebrity star power. Viewers of ABS-CBN's Viral Scandal may witness her incredible acting prowess every night on primetime, but her 2.6 million Instagram followers (including Kanye West!) know that the 35-year-old shines brightest when she radiates calm and positivity in the mornings.
ICYDK, Maxene has a self-care morning routine she adheres to to keep her well-being in tip-top shape. "I actually see self-care as soul care," she tells Preview, explaining that self-care means looking after all facets of the self, "We have to take care of ourselves holistically from the physical body all the way through to the soul."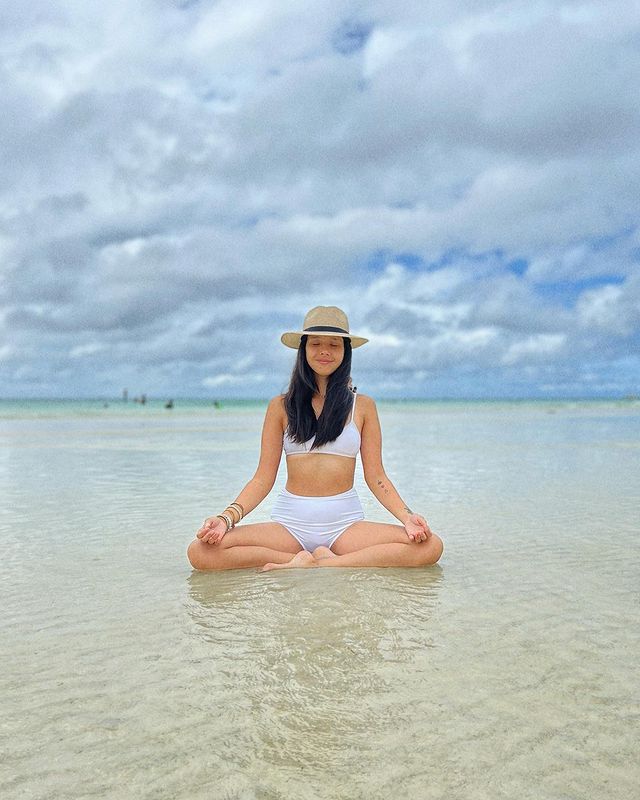 ADVERTISEMENT - CONTINUE READING BELOW
Frequently posting about her wellness journey on social media, Maxene exemplifies strength of spirit and depth of soul as she bares the challenges she underwent and the learnings she gained along the way. Now in a place of acceptance and contentment, we learn that it was not always "love and light"—this is a place she worked hard to get to. This raw honesty makes her inspirational and relatable all at once.
A firm believer that the disconnect between the mind, body, and spirit is problematic for humans, she opens up that she knows this because she experienced it first hand. "I was so lost and didn't know who I was which was why I ended up having mental health issues," Maxene reveals, referring to her Complex Post Traumatic Stress Disorder.
She recounts that when she was diagnosed, an immediate concern for her was how they can address this without medication. "I wanted to heal my condition the natural way because I believe that it is possible," she explains.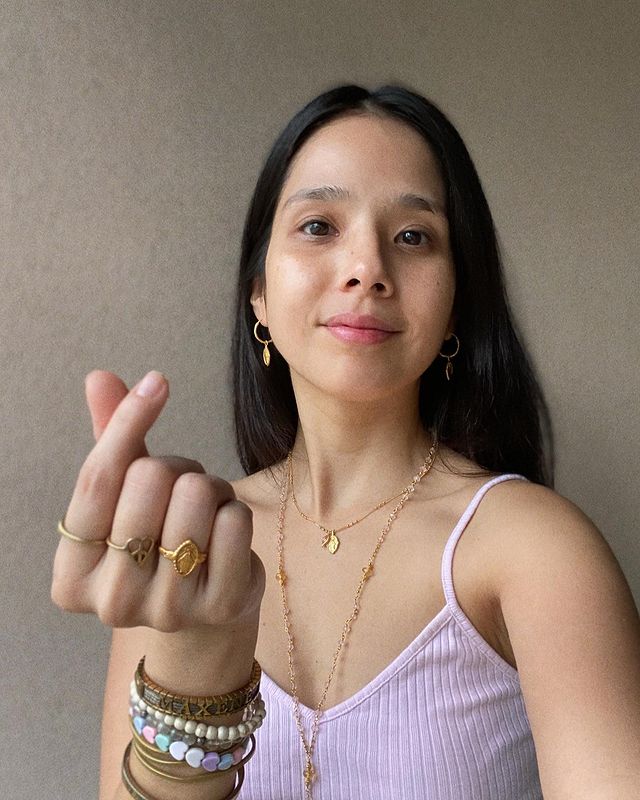 Her therapist suggested she create a morning routine that she could consistently show up for every day. A process of trial and error, she got to know herself better as she explored various practices, and incorporated only the techniques that she resonated with. Consequentially, she also adds that "through self-care practices and rituals, we are able to bring ourselves into proper alignment which then allows our authentic selves to shine through."
ADVERTISEMENT - CONTINUE READING BELOW
She has since been religiously observing her sadhana, or her daily practice, for almost two years now. "It is the first thing that I do when I wake up so that I can prepare myself for the day physically, mentally, energetically and spiritually," she says.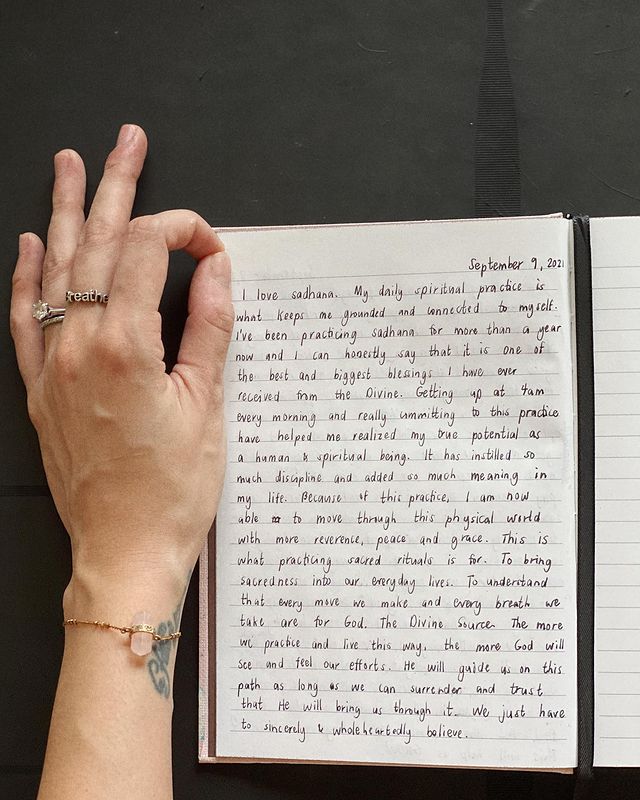 Maxene Magalona's Self-Care Morning Routine
Her impressive routine consists of waking up at 4 a.m., cleansing her physical body, then burning sage and palo santo to purify the space. Thirty minutes of Tantric Hatha yoga then ensues, followed by at least an hour of meditation, and then praying and journaling before finishing off with a quick five-kilometer run. Did we mention that she does this every single day, regardless if she finished taping past midnight?
ADVERTISEMENT - CONTINUE READING BELOW
"Of course, it wasn't easy at the beginning. Meditating for at least one hour can be very frustrating and excruciatingly painful," she confesses, ascribing how stillness is contrary to the modern pace we are accustomed to. However, it is also the most impactful lifestyle tweak according to the actress. "This is the practice that ultimately aligned my mind, body and spirit, and brought reverence and sacredness into my life."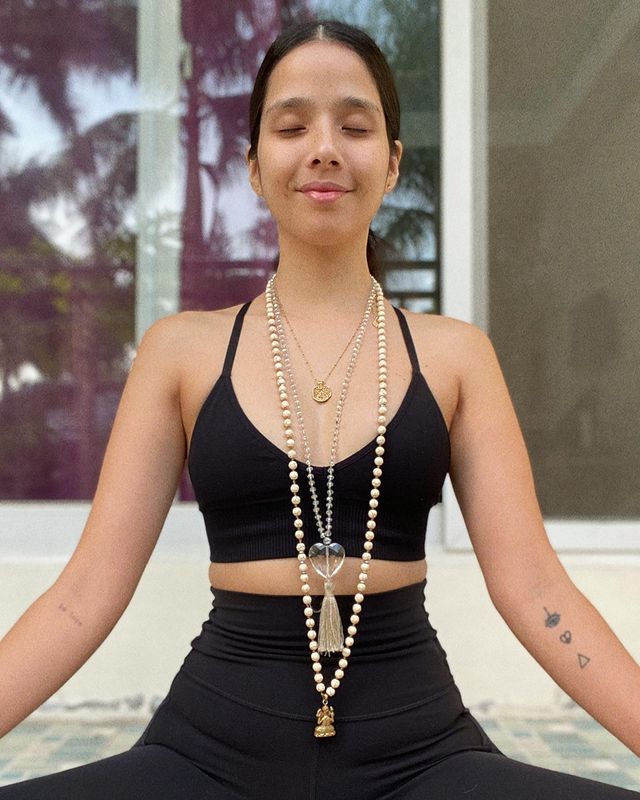 ADVERTISEMENT - CONTINUE READING BELOW
In time, she was able to rise above the discomfort, heal, and find her alignment naturally. "By doing this self-care morning ritual, I was able to develop more discipline, resilience and self-respect," she says, highly recommending this empowering practice of finding and committing to your own soul care routine.
Inspired to start your own soul care regimen? Find out Maxene Magalona's practical tips for starting your own self-care routine.
As someone who leads a busy lifestyle, what would you advise someone who is interested in starting their own sadhana but thinks they don't have time?
"If you want to go on your own self-healing journey, you have to ask yourself, 'How much do you want it?' If you are serious about changing and wanting a better life for yourself, one that allows you to thrive and not just survive, then you have to be committed to this practice. Believe me, no matter how busy you think you are, you will always make time for this sacred practice because it is what will bring you closest to yourself, your soul and to God. If there's a will, there's always a way."
ADVERTISEMENT - CONTINUE READING BELOW
We saw that you taught Angelica Panganiban and Glaiza de Castro yoga and meditation classes. What is one thing you always remind your students or new self-care practitioners?
"Oh my goodness, that was honestly so much fun! The three of us had such an amazing time just breathing and being with each other. It felt like we were three little kids just playing and having fun. Because that's what life is about. I remind my students never to take things too seriously. Life is already hard and painful as it is, why should we add more negativity by allowing ourselves to get stressed out?"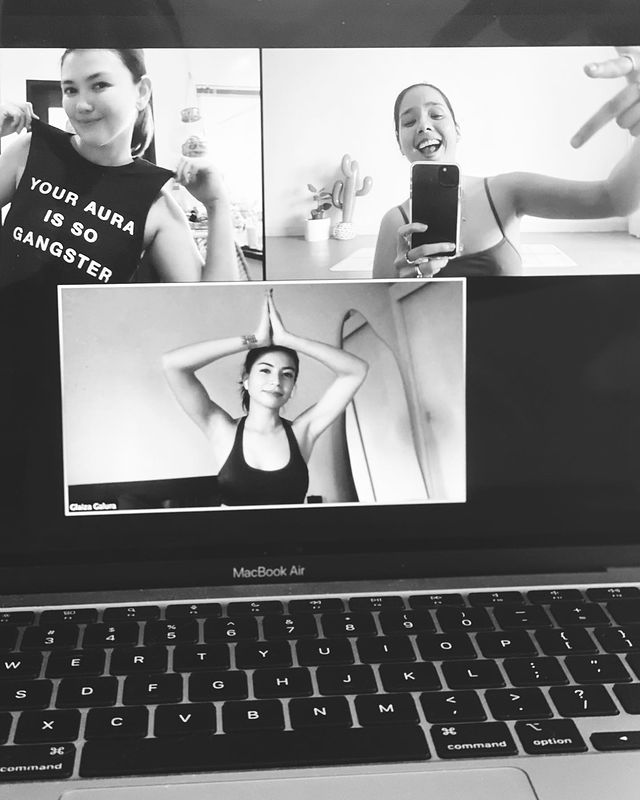 ADVERTISEMENT - CONTINUE READING BELOW
"We should all learn how to pause and take time just to slow things down so that we can reflect and introspect. The more we do this, the more we will have the right kind of energy to deal with the everyday "problems" of life. It's all about perspective, really. If we keep thinking that life is one big problem, then that is how our lives will be. But if we learn how to see things with a grateful and happy heart, then life will definitely be a lot easier and more peaceful. Problems will always be there. We just need to learn the proper tools and techniques to be able to handle challenges and hardships. So if you are new to this practice, please keep going. You will thank me later."
For you, what is the most underrated form of self-care?
"Sincere and heartfelt prayers. Praying to God everyday, not just when I am sad or hurting, really helped soften my heart and soul. I used to be so hard on myself because I was angry and disappointed with all of my past mistakes. By praying to God and asking Him for guidance, I was able to forgive myself for all of my wrongdoings and move forward with a graceful and peaceful state of mind. God truly is my healer and I am just so incredibly grateful that I got to reconnect and strengthen my relationship with Him through these ancient practices."
ADVERTISEMENT - CONTINUE READING BELOW
What is one thing you wish someone told you about self-care when you were starting?
"If there was one thing that I wish someone told me when I started my healing journey, it is to just keep going, keep showing up and never give up no matter what because no one is going to do all of this inner work for me but me."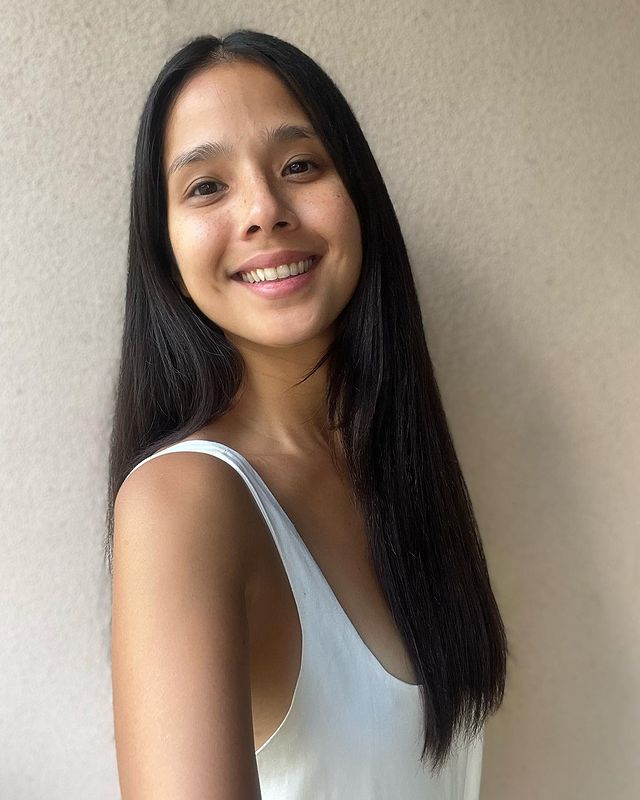 ADVERTISEMENT - CONTINUE READING BELOW
Preview is now on Quento! Click here to download the app for iOS and Android and enjoy more articles and videos from Preview and your favorite websites!
Related Stories from Preview.ph



Hey, Preview readers! Follow us on Facebook, Instagram, YouTube, Tiktok, and Twitter to stay up to speed on all things trendy and creative. We'll curate the most stylish feed for you!