Actress and health enthusiast Max Collins was not used to staying in bed all day, even after her challenging home birth. The 28-year-old had a daily exercise routine consisting of yoga and pilates, and she's been itching to get back to her workout right after Skye was born.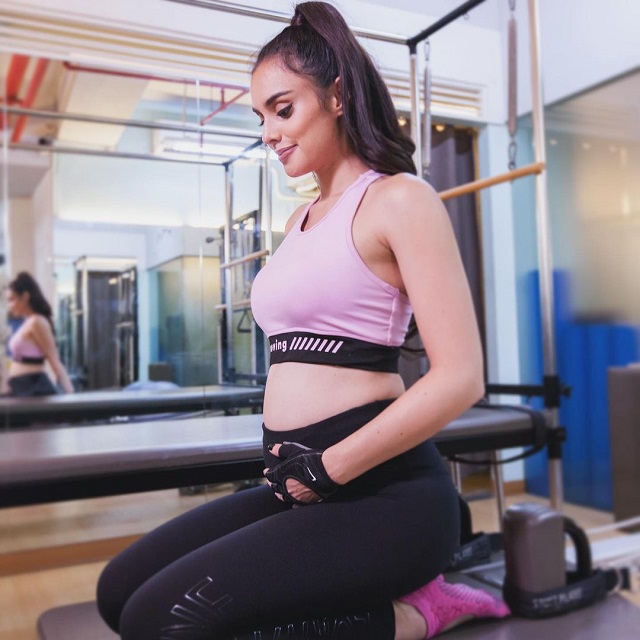 ADVERTISEMENT - CONTINUE READING BELOW
However, bouncing back to her pre-pregnancy bod wasn't easy at all. Like most moms, the process required a lot of discipline and patience. "I started working out as soon as my midwife allowed me to, which was somewhere between two to four weeks," she tells Preview.
Along with a daily exercise routine, Max also formulated a healthy and nutritious meal plan. But mind you, she did not starve herself to lose weight! She even allotted "snacks" for when she's craving. And fast forward to today, the new mom looks incredible in her beach OOTDs, replete with her toned bod and abs.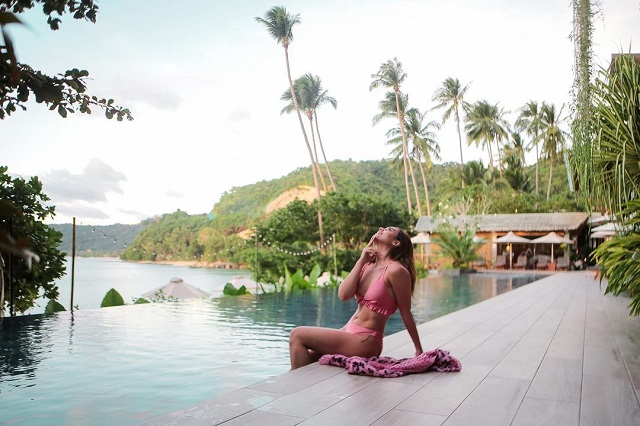 How exactly did she get back her pre-pregnancy bod? In this exclusive interview, Max shares her exact exercise and diet plan if you're struggling to trim down a few post-natal pounds. She also explains why drowning out the "pressure to be thin" and having a positive outlook during your weight loss journey will do wonders to your body.
Hi Max! We're loving all your beach OOTDs so far! You look so fit! Can you share with us your workout routine?
"I started out with post-natal pilates for one hour for three times a week, then worked my way up to every other day, then every day (for the same duration). I'm so happy to be lifting weights again, doing circuit training and cycling (I avoided those workouts until I was sure that I recovered 100% from giving birth). I started cycling 20-45 minutes a day. I'd alternate between cycling and pilates."
ADVERTISEMENT - CONTINUE READING BELOW
"Now, I do circuit training and weight-lifting for 45 minutes five times a week and pilates for one hour for two times a week.
"Some days I'll do two workouts and some days I just won't work out! Listen to your body, be mindful of when you can push harder and when you need rest."
ADVERTISEMENT - CONTINUE READING BELOW
How about your meals? What is your diet like?
"My food diary is usually like this:
"Breakfast: I'd have whole wheat toast, eggs, and black coffee.
"Lunch: I'd have some kind of protein like chicken or bangus and brown rice. Sometimes canned tuna or salmon cooked in olive oil and garlic.
"Dinner: Maybe a salad. I also try to lower my processed food intake and stop eating after 7 p. m.
"I'll have something sweet at some point in the day when I crave sweets. Usually I eat a piece of dark chocolate, or vegan ice cream on special days. If you want to drink alcohol once in a while, prosecco is low in sugar, so that's what I drink!"
What was the hardest part about losing the weight you gained during your pregnancy?
"Probably getting my strength back. I lost a lot of upper body muscle during pregnancy so it took a while to rebuild it. It's also been challenging getting my old posture back, it became so bad since pregnancy!"
ADVERTISEMENT - CONTINUE READING BELOW
Was it difficult to get fit again while being a full-time mom and breastfeeding?
"I didn't see it as difficult, I saw it as fun. I wasn't as focused on the end result as I was the on the journey. I enjoyed the process because I honestly felt strongest after giving birth, so getting fit was a piece of cake after that."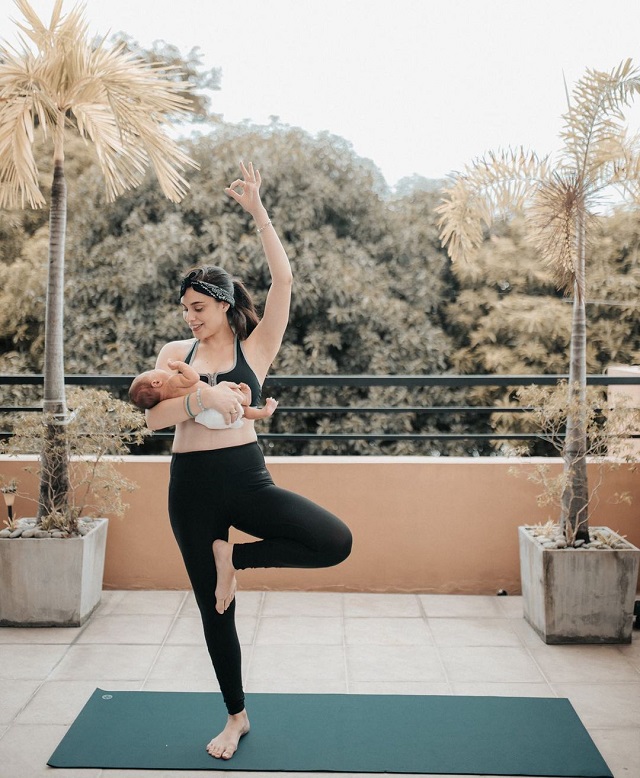 ADVERTISEMENT - CONTINUE READING BELOW
Most moms pressured to look fit right after giving birth. Did you get that pressure? And what advice can you give them?
"I guess I didn't feel so pressured because I really enjoy working out. For me it wasn't so much wanting to 'look' fit, but I wanted to be strong and be able to move the way that I used to.
"My advice for moms out there who feel pressured would be to not let the pressure get to them! Be proud! You gave birth to a life! Your body is incredible in any shape or form. Your body is a temple; love it and take care of it."
Related Stories from Preview.ph
Hey, Preview readers! Follow us on Facebook, Instagram, YouTube, Tiktok, and Twitter to stay up to speed on all things trendy and creative. We'll curate the most stylish feed for you!