When planning a Bali vacay, it's waaay important to think about accommodations. After all, the region's architechture is positively splendid! By the looks of it (and if Instagram is any proof), the area is full to the brim of gorgeous, quaint villas and bungalows. But if you're looking to get swept off your feet, we'd like to present you with five majestic options you won't ever stop thinking about. Prepare to be amazed.
One look and your jaw will hit the ground. Sunrise House is, to say the least, absolutely stunning: Set on the sacred Ayung river valley, it's created almost entirely out of artfully-arranged bamboo shingles...and that's exactly why the light falls so beautifully in every single room. Marvel at its exquisite splendor and bask in the tranquility of unparalleled paradise.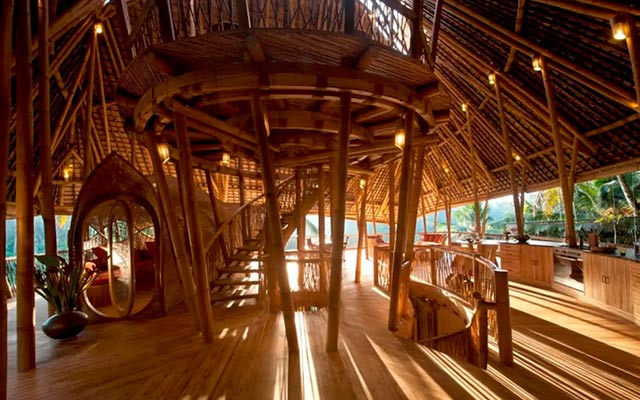 IMAGE AirBNB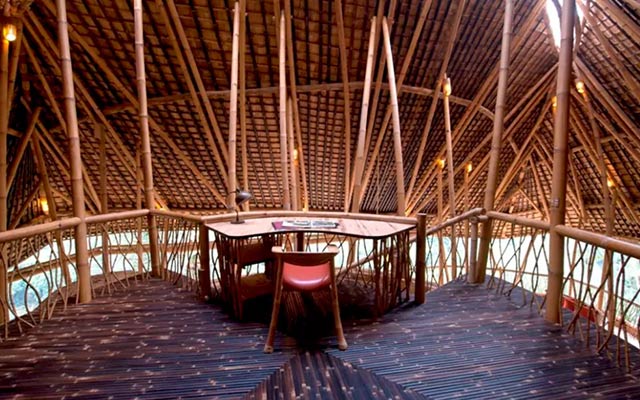 ADVERTISEMENT - CONTINUE READING BELOW
IMAGE AirBNB
Here's where nature meets technology. A gem in the NewEarth Haven grounds, the Amethyst Crystal Dome is a bioarchitechtural structure designed specifically to be in resonance with the natural environment, all while boasting touch-panel lighting and an abundance of power outlets. What more could you want? Oh, and a stone's throw away is the Akasha Restaurant, which serves only the very best in vegan and raw fare.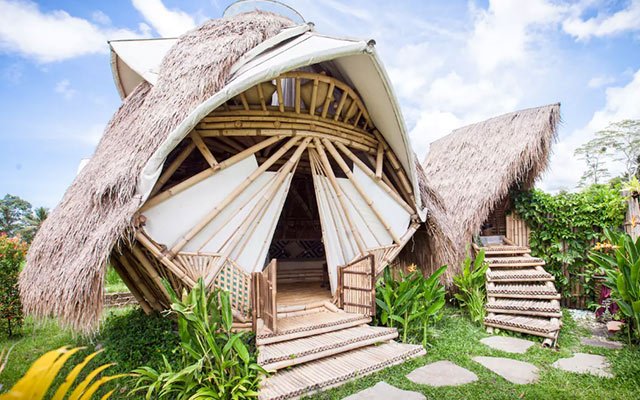 IMAGE AirBNB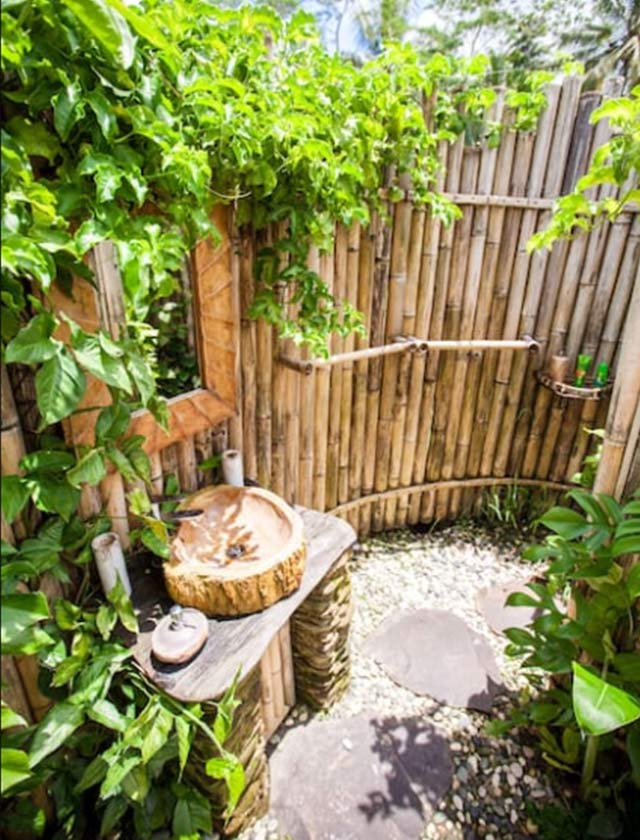 IMAGE AirBNB
3. Villa Laut
This fabulous beachfront pin is mere steps from the blue, blue sea you've been craving! Nestled in a small palm grove, Villa Laut is simultaneously solemn and quirky, fusing traditional Balinese architechture and kitschy, irreverent furnishings. Explore the neighborhood to find glimmering black-sand shores...or chill in the hot tub and call it a night.
ADVERTISEMENT - CONTINUE READING BELOW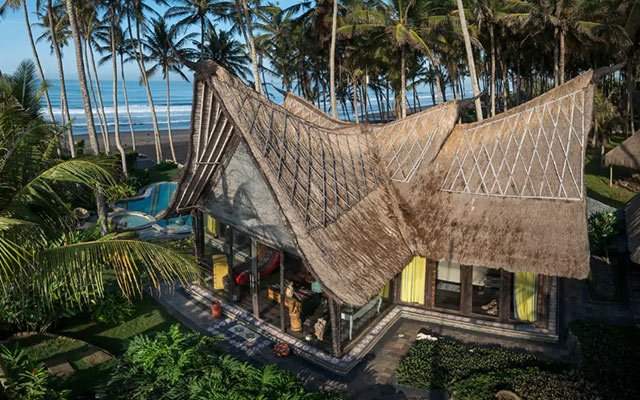 IMAGE AirBNB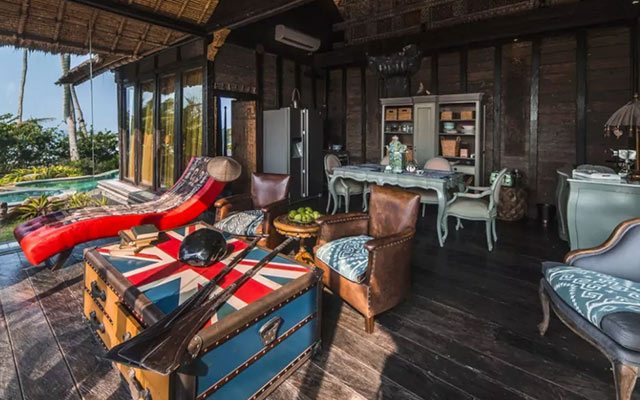 IMAGE AirBNB
4. Suboya
What an incredible view. Suboya sits perched on the edge of a valley overlooking lush layers of rice terraces and is privy to the peak of Mount Agung in the distance! One of our favorite parts of the house has got to be the hanging net spread out over the greenery below—the host says you're free to sleep on it, if you aren't afraid of heights that is.
ADVERTISEMENT - CONTINUE READING BELOW
IMAGE AirBNB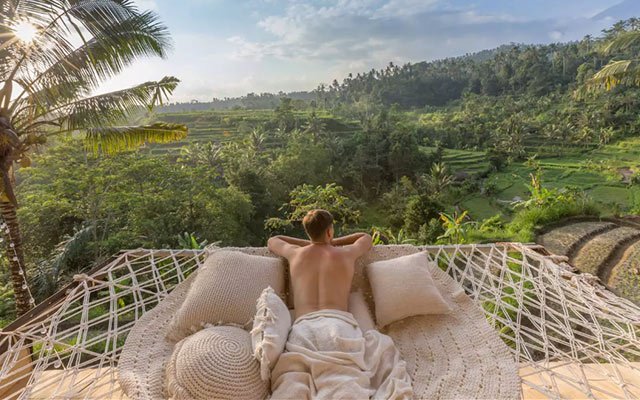 IMAGE AirBNB
Hideout is a unique eco-stay tucked in the mountains flanking the Gunung Agung volcano—it's actually made up of three gorgeous houses (you have to check out Bali and Lightroom), but Beehive is the biggest of them all! Made entirely out of bamboo and sitting on the bank of a river framing a wealth of rice fields, make sure you're ready for off-grid, totally immersive adventure when checking in here.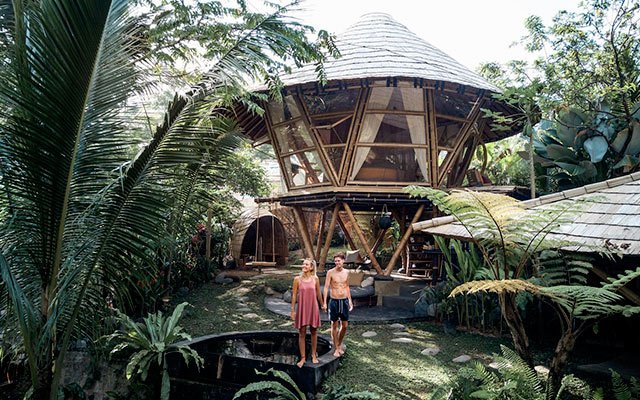 IMAGE AirBNB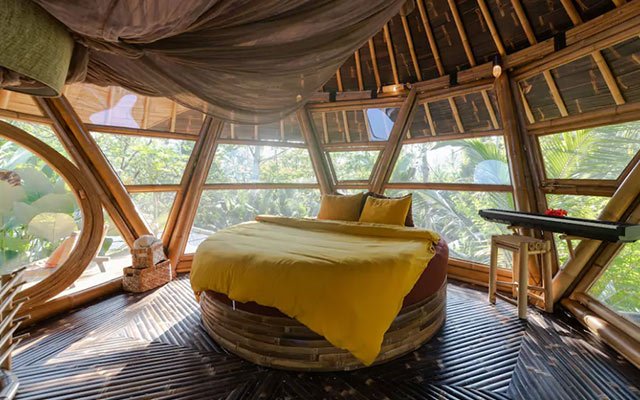 ADVERTISEMENT - CONTINUE READING BELOW
IMAGE AirBNB