If you're looking to embark on the ultimate summer getaway, Bali is the place to come and visit. This island in Indonesia has breathtaking beaches, mountains, and views for your utmost relaxation. Case in point: Magnum recently brought 10 influencers to Bali for the launch of their newest ice cream flavor, Hazelnut Luxe, to show us a truly luxurious way to spend a holiday. Here are some of the best spots they recommend you visit during your stay:
ACCOMODATION
The Katamama, or mother in Bahasa, is an Artisan hotel in the island that has landed a spot in Condé Nast Traveler's 2017 Best New Hotels in the World list. Boasting of distinctive architecture, design, and amenities, it's a glamorous pick for a relaxing stay in Bali.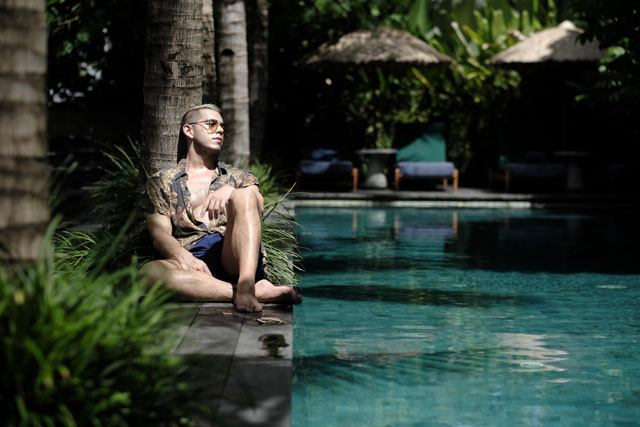 IMAGE Courtesy of Magnum Philippines
Mond Gutierrez
FOOD
For coffee lovers, a trek to one of Seminyak's Laneways is worth it if it means having a taste of Revolver Espresso's boutique blends. There's also One Fifteenth Coffee, a coffee house and roastery that brews rich flavors from select beans from Java. The intimate setting and minimal design make it the perfect place for a cuppa. Another famous café in the area is Sisterfields, which can give you the comfort of homemade food surrounded by interior design that's easy on the eyes.
ADVERTISEMENT - CONTINUE READING BELOW
For when you're craving healthy gourmet, the KYND Community is the place to be. They serve unique plant-based dishes and perhaps the best waffles in town. If you're in for a treat, Da Maria is famous in Bali for their amazing pizza. The place is run by an Italian-Australian chef who can whip up authentic pizzas for you and your friends with creative cocktails on the side. But if you want to let loose while still enjoying good cuisine, the Bikini restaurant has a killer combo of scrumptious food and chic drinks to keep you company.
SHOPPING
Magali Pascal's fashion captures the signature Balinese comfort mixed with French elegance. Shop around if you're a fan of easy-to-wear pieces made of silk, lace, and organic fabric you can wear all year long.
You can also shop at Biasa, a resort wear label with clothes inspired by Indonesian lifestyle and Italian design. In the store, you'll also find chic homeware you can take with you back home. But if you still want more options, do check out Kim Soo, too; it's a concept store and café hybrid at Seminyak that has contemporary pieces for a modern home.
NIGHTLIFE
Potato Head Beach Club
Not far from the Katamama is the Potato Head Beach Club, which is an ampitheater-like bar with a breathtaking view of the Indian Ocean. But before you party, head over to the beach club's ground floor to try traditional Indonesian cuisine at Kaum, then grab some pieces from Escalier, a brand boutique that houses European and Asian brands like Maison Kitsune, Commes des Garcons, and Jacquemus.
La Favela
Another iconic nightlife spot in the area is La Favela, which is a 15-minute ride from the Katamama. The place will give you a combo of good music and late night grub.
ADVERTISEMENT - CONTINUE READING BELOW
SPA
A trip to Bali isn't complete without a spa session, and Bodyworks has the most relaxing wellness solutions for every lump and kink in those muscles.
ULUWATU
All the snaps you saw from the likes of Maggie Wilson, Mond Gutierrez, Laureen Uy, and Kryz Uy were all taken in amazing locations in Uluwatu. The pool and oceanside views at Omnia will have you holding your breath before you even get a chance to strike a pose.
IMAGE Courtesy of Magnum Philippines
Maggie Wilson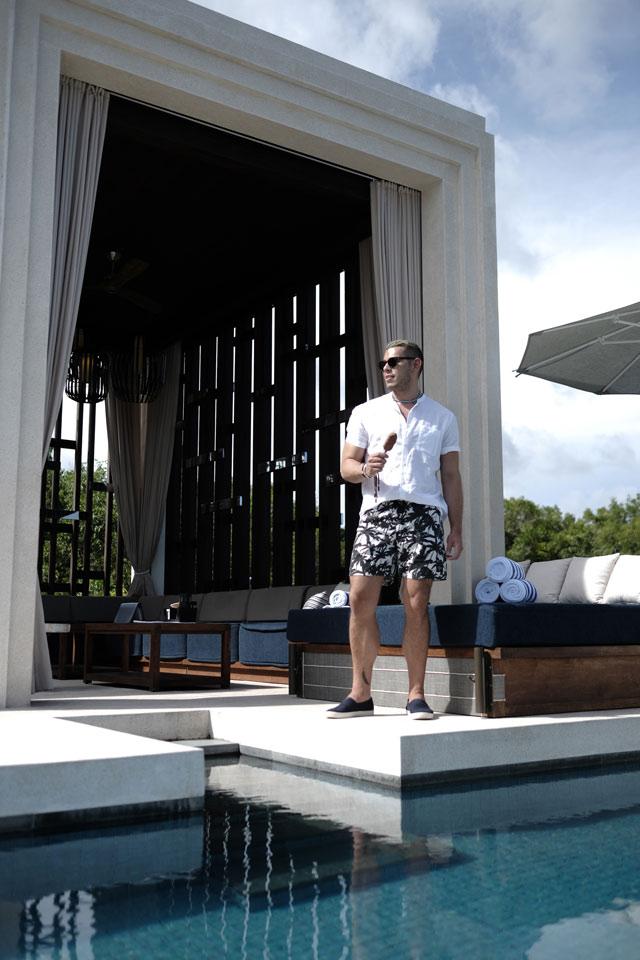 IMAGE Courtesy of Magnum Philippines
Mond Gutierrez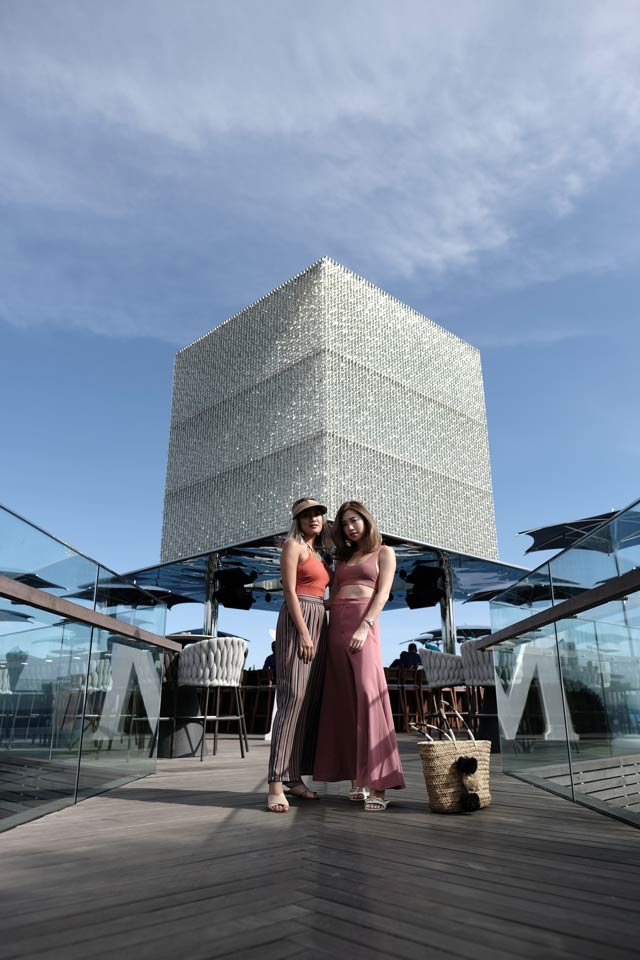 ADVERTISEMENT - CONTINUE READING BELOW
IMAGE Courtesy of Magnum Philippines
Laureen Uy and Kryz Uy
The photos taken during the golden hour were shot in Alila Villas, a five-star location that the sun hits just right. It's a perfect hangout if you're with your equally Instagram-obsessed friends.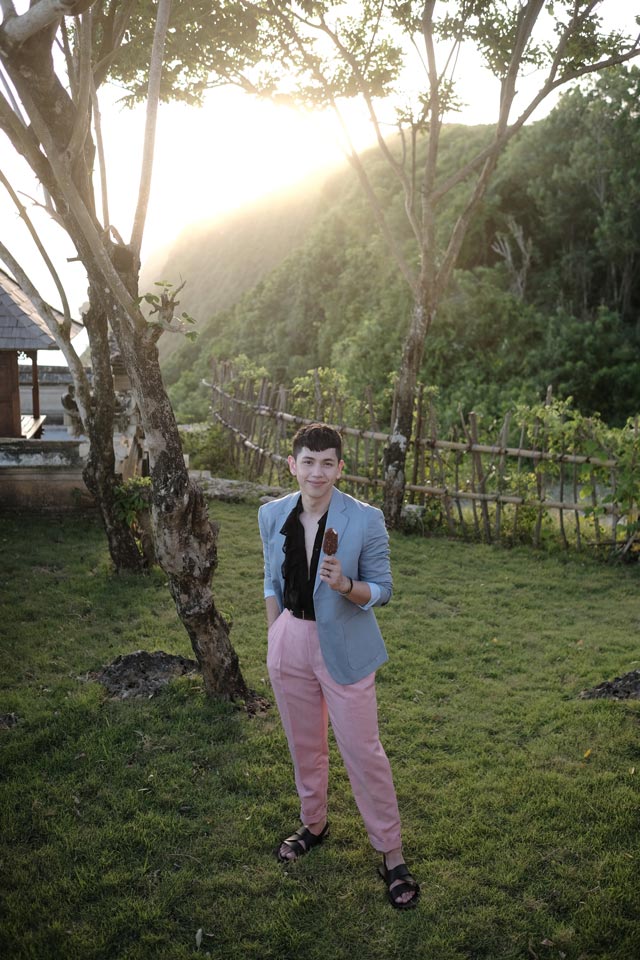 IMAGE Courtesy of Magnum Philippines
BJ Pascual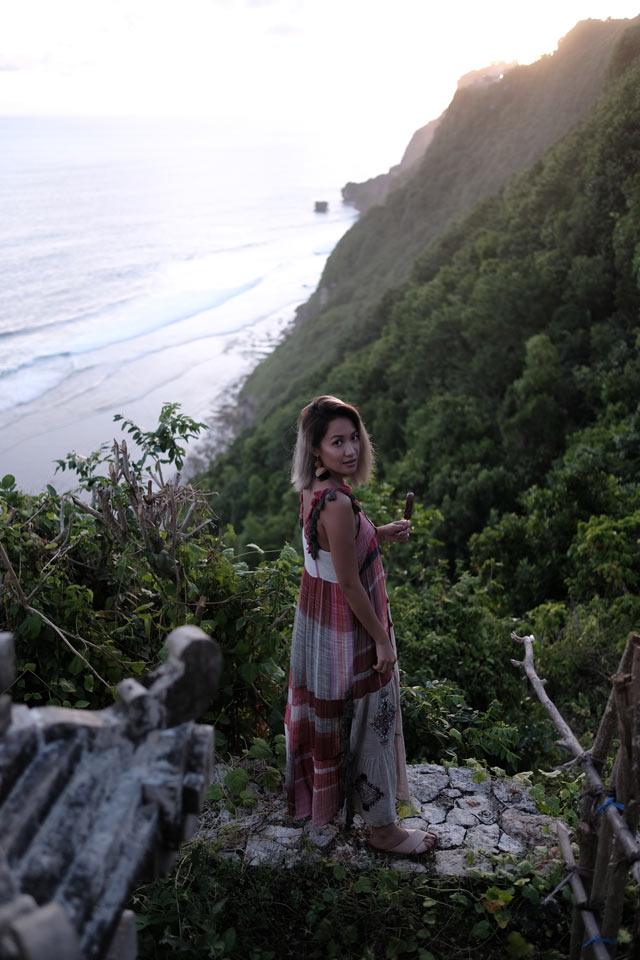 IMAGE Courtesy of Magnum Philippines
Laureen Uy
Don't forget to take notes! Safe travels!