Undaunted and true to themselves, these celebrity daughters are coming into the spotlight on their own terms.
1. Leila Alcasid
Leila loves being a Filipina: Her favorite Tagalog sentence is "Gutom na ako;" she loves lechon kawali and tilapia; basks in her glowing morena tan; and admits that the big move to Manila from Australia came naturally. "My mom never let me forget that I'm Filipino. It was a big part of my upbringing. And my dad would bring home danggit and tuyo whenever he would visit," she says. Her mom, of course, is Miss Australia 1994 Michelle van Eimeren, and her dad is singer-songwriter Ogie Alcasid. Currently enrolled in Sydney University as an international relations undergrad, she put her degree on hold to find her voice.
ADVERTISEMENT - CONTINUE READING BELOW
"I felt like I was floating aimlessly through my life. When I turned 18 last year, I had just finished high school and I was in that mindset of figuring out what I really wanted to do," she shares. Though she grew up loving to sing, it wasn't until she attended one of her dad's gigs last year that she became seriously interested in music. Now, she spends most of her time in the studio co-writing songs with him and training her voice, with her stepmom, singer Regine Velasquez, as her seasoned momager.
CONTINUE READING BELOW
Recommended Videos
Leila has big shoes to fill, and she admits that it's terrifying. "I'm scared, I'm nervous, [but] I'm driven—I feel all those things. But it's a good [kind of being] scared and it motivates me to create my own sound and have my own identity. When my dad and I are writing songs and doing arrangements, he'd say, 'It's so different from me!'" Guess it's safe to say we won't be hearing an Ogie Alcasid track from this 19-year-old, but a distinctly Leila tune instead.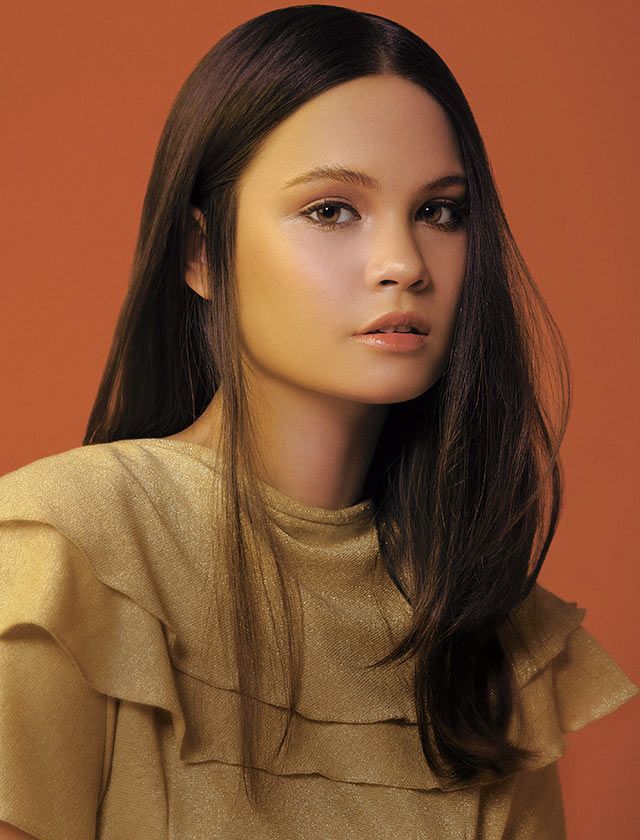 ADVERTISEMENT - CONTINUE READING BELOW
IMAGE Cenon Norial III
Related Stories from Preview.ph
2. Ara Davao
While she certainly doesn't look like it, Ara's friends call her baduy because of her love for Tagalog romcoms, like One More Chance, and addiction to OPM karaoke anthems. But lest you think she finds this insulting, the Ateneo de Manila international studies student embraces this with a laugh. Though she dabbled in theater in high school, with a knack for complex and full-length Tagalog scripts, Ara confesses about acting, "It's not what I want now. I don't want to do it the same time as my studies 'cause I'm still enjoying being in college, spending time with my friends. I don't want to work [just yet]."
ADVERTISEMENT - CONTINUE READING BELOW
When you look at her Instagram, you'll see that the 20-year-old definitely loves to have fun, whether during an outdoor trek, a beach trip or a house party. "As long as there's good food and my friends are around, it's going to be a great night." We pick at Ara's uncertainty about getting into acting until the end of the interview, asking her if following the steps of her mother (actress Jackie Lou Blanco) and father (actor and director Ricky Davao) is somewhere in sight. She'd utter a constant "maybe," but as soon as she talks about movie dates with her mom (they watch Filipino films on the regular), her face lights up. Who knows—that "maybe" just might turn into "sure" in the future.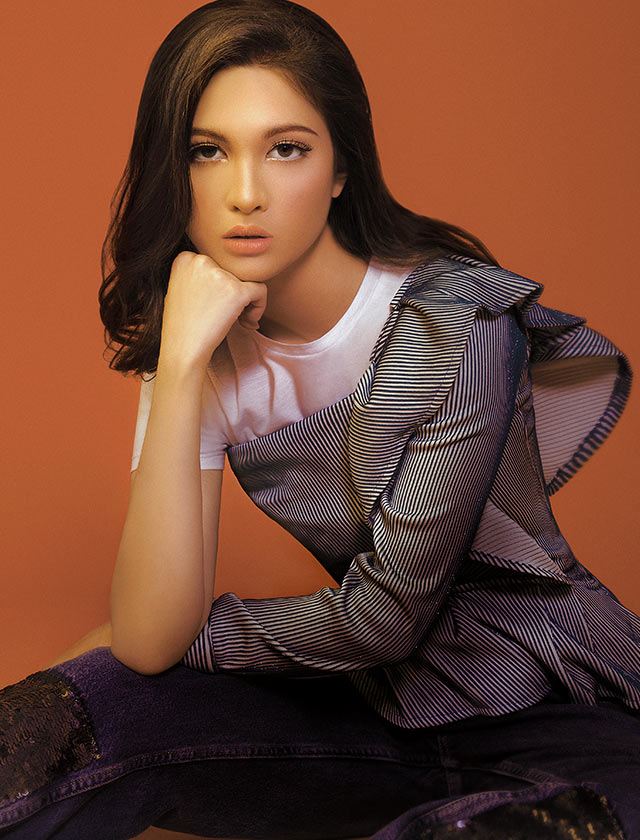 ADVERTISEMENT - CONTINUE READING BELOW
IMAGE Cenon Norial III
3. Frankie Pangilinan
"My goal in life is to be taller," Frankie says without a hint of sarcasm. Thankfully, with proper nutrition and sleep, it's not a far-fetched reality for her. The music-loving Frankie Pangilinan still has a lot of room for growth—literally and figuratively. At school, she's a student leader and an all-around athlete. "I feel grateful to be in a position wherein I can be a positive influence to a lot of people," she shares. And it is certainly a disservice to her voice, feisty identity, wit and candor whenever she's just referred to as the daughter of Megastar Sharon Cuneta.
ADVERTISEMENT - CONTINUE READING BELOW
Frankie cites feminism, body positivity, as well as diversity in musical styles in the local entertainment industry as some of the things worth fighting for. "Culturally, we haven't really evolved a lot," Frankie says in reference to her angst about people's openness to other music styles and vocal ranges. "Singing well isn't all about hitting the high notes," she adds. Though as much as she loves to sing, school remains her top priority at the moment. Armed with conviction and maturity far beyond her years, Frankie is definitely not having any troubles becoming her own person.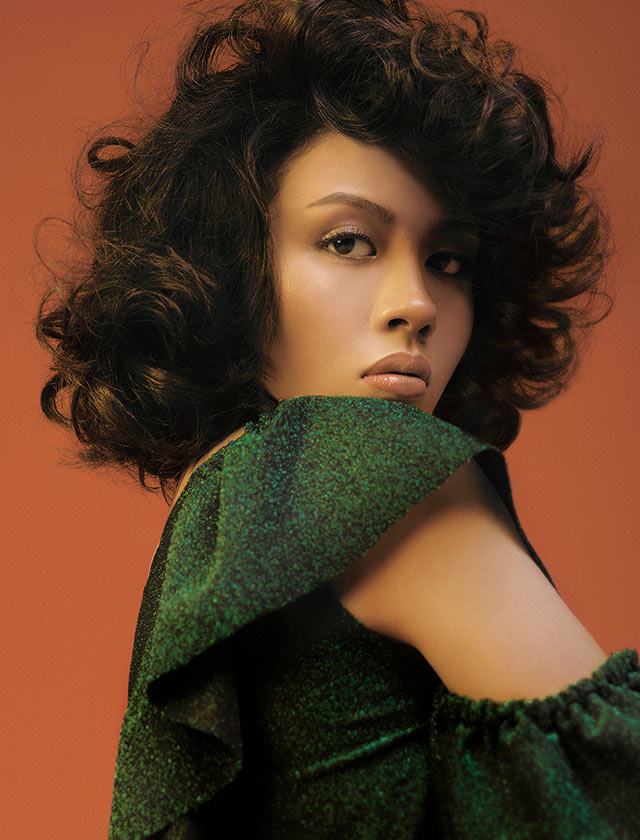 ADVERTISEMENT - CONTINUE READING BELOW
IMAGE Cenon Norial III
4. Mariel De Leon
"Acting is just not my thing. It's not my vibe," Mariel de Leon quips in her sweet, soft voice. The fast-paced blitz of the profession of her parents, veteran actors Christopher de Leon and Sandy Andolong, runs against Mariel's reserved persona. "I don't really like to rush things. Whatever happens, happens. If I'm not doing anything now, that's fine. Age isn't so important to me," she shares. But don't mistake her come-what-may POV for complacency. Rather, here's a girl who has found that rare sense of ease and contentment in taking her time to pursue what she likes in this age of instant gratification.
ADVERTISEMENT - CONTINUE READING BELOW
Show biz might not be Mariel's thing, but beauty and modeling are. Mariel has joined the roster of Binibining Pilipinas hopefuls for the second time this year (she first competed in 2013, along with Pia Wurtzbach). But despite the cutthroat nature of the pageant world, the 23-year-old is calm and worry-free. "I'm confident, not competitive. I think that's different," Mariel says, adding that she views the pageant as a platform to showcase what she's best at: modeling and doing makeup. During the shoot, we find out that Mariel is also part of the Opera Belles, a contemporary girl group that sings today's hits with an operatic twist. She smiles, pauses for a bit, and then sings—hitting every note effortlessly. Mariel might not be chasing the limelight, but we're pretty sure that her time will come.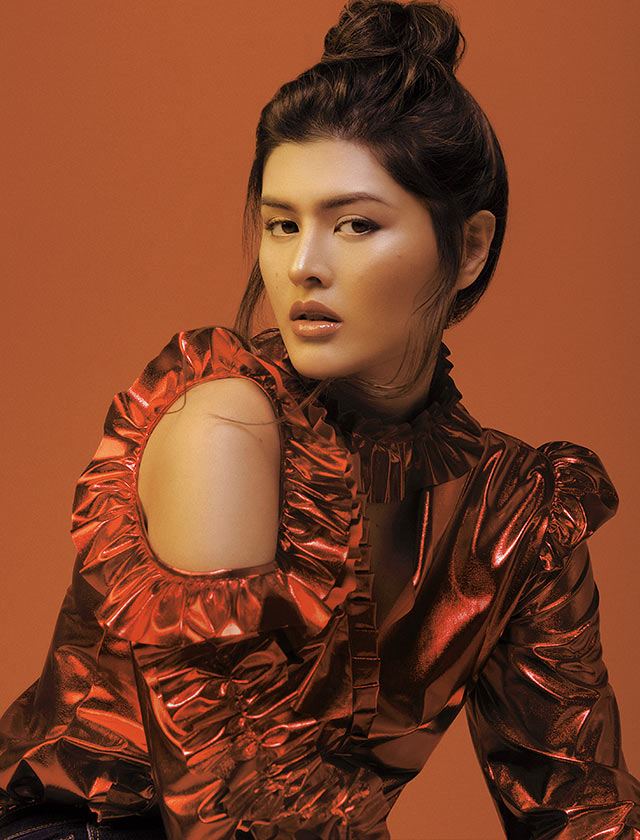 ADVERTISEMENT - CONTINUE READING BELOW
IMAGE Cenon Norial III
Related Stories from Preview.ph
5. Angelina Montano
Angelina Montano, loves math, art and music. "I'm just a regular student," she says, "and I also strive to be a successful singer," she adds. Interestingly, this not-soregular high-school student is on the verge of something wonderful. "I was over the moon—I even thought it was a joke!" she says about that magical moment when Universal Records approached her for a record deal. Through her ukulele covers on social media, Angelina enraptured her followers with her music. It started with her cover of Jason Mraz's I'm Yours, and then another cover, until it caught the attention of the music label's execs.
ADVERTISEMENT - CONTINUE READING BELOW
When your parents are actors Sunshine Cruz and Cesar Montano, it's not easy to disassociate yourself from their fame. But with her captivating singing style, it's through her performances that Angelina can fully express herself as just, well, Angelina. Fittingly, the best piece of advice she lives by? "Just be yourself," she shares. If being yourself means wholeheartedly pursing your passions, then Angelina is definitely on the right track.
ADVERTISEMENT - CONTINUE READING BELOW
IMAGE Cenon Norial III
Photos by Cenon Norial III
Art direction by Vince Uy and Mark Buenaobra
Hair styling by George Aliben for Kiehl's Stylist Series and Donald Lapez for Cynos Inside Hair Care
Makeup by Moriel Lim and Don De Jesus
Styled by Andre Chang
Nails by Judith Masana of Nail Spa
Shoot Assistant: April Lozada
Intern: Erika Dupali
*This article originally appeared in Preview May 2017 issue.
Hey, Preview readers! Follow us on Facebook, Instagram, YouTube, Tiktok, and Twitter to stay up to speed on all things trendy and creative. We'll curate the most stylish feed for you!