Chris Tiu is no stranger to the pitfalls of routine. The athlete, who also juggles television projects, businesses and being a father, admits that it gets difficult for him to keep up from time to time. "Sometimes the continuous physical, mental and social activities can leave us burned out with no time to reflect and evaluate our actions," he shares. But taking a break to travel, he says, provides an escape: a chance to step back and get a clear picture. Of course, it's an opportunity to try something new, as well.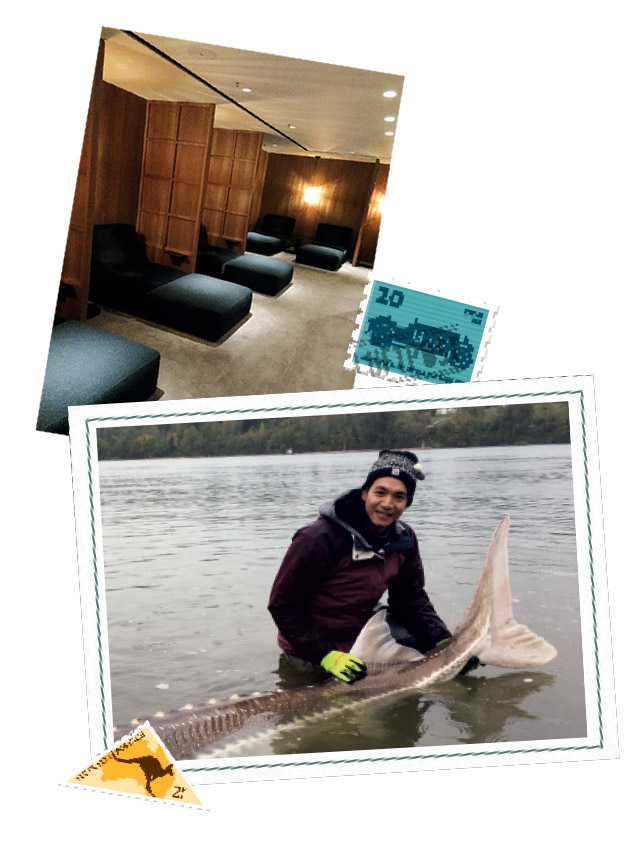 IMAGE Preview Archives
ADVERTISEMENT - CONTINUE READING BELOW
Designer Amina Aranaz-Alunan shares similar sentiments. But lately, she, like Chris, has had to make adjustments to her typical overseas trips as a parent. "One major shift is that shopping for myself is no longer a major part of my travel habits," she laughs.
CONTINUE READING BELOW
Recommended Videos
For stylist Liz Uy, it's the opposite. "I just go with the flow," she says. A true-blue city girl, Liz tries to be smart and open-minded about her travel plans, and this means she's not above checking out tourist spots or asking around for the best places to eat. Asked about her travel essentials, her answer is surprisingly simple: "Sunglasses, flats, a shoulder bag and lip balm."
Margarita Forés, who was named Asia's Best Female Chef in 2016, has a practical approach to traveling: "I read up on a place before visiting," she says, adding that she plans her itinerary to make the most of her limited time. Don't be fooled, though—she's always game for bold undertakings, and makes sure to get around on foot. "Walking for me is the most effective way to take it all in."
ADVERTISEMENT - CONTINUE READING BELOW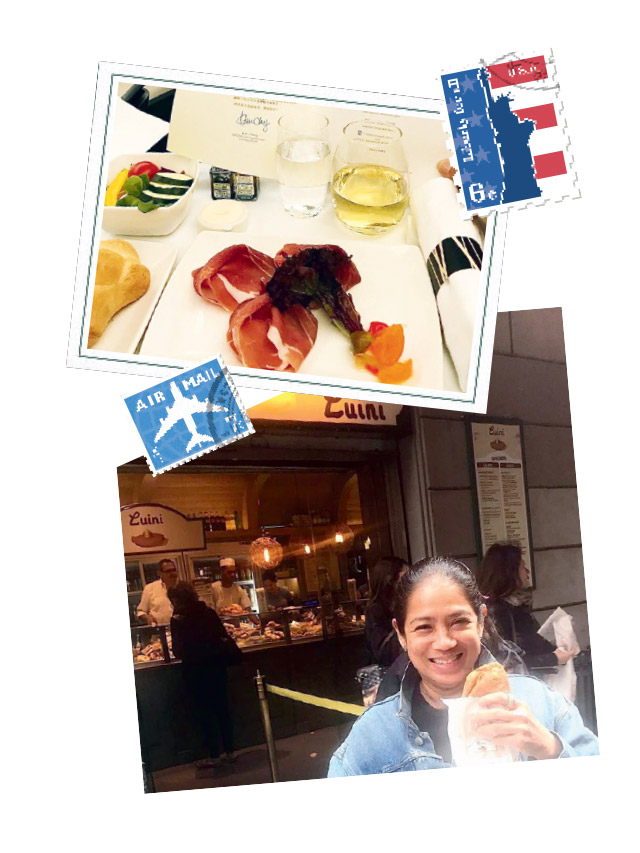 IMAGE Preview Archives
Liz shares that some of her best finds were just hidden away in small boutiques and flea markets; she also loves exploring museums. For both Amina and Chris, meanwhile, outdoor parks and family-friendly activities have become musts. "Seeing our baby happy exploring new things already makes our hearts full," says Chris, who makes it a point to sneak in "date meals" with his wife when their daughter is all tuckered out.
ADVERTISEMENT - CONTINUE READING BELOW
He is also fond of visiting public markets. "We feel like these places let us experience the local lifestyle best." Margarita agrees: "Markets are the best way to get a quick understanding of the cuisine and culture of a place."
Whether it's getting a table at a restaurant with the longest reservation list or meeting up with new chef friends and peers from all over the world, "My adventures are always foodcentric," Margarita says. She adores the diversity of Singapore, Tokyo and even various cities in Italy, and goes on frequent trips to New York to make sure she's up to date.
Despite their vastly different lifestyles, Amina, Chris, Margarita and Liz all fly frequently with Cathay Pacific. Through the Hong Kong-based airline, they're able to fully experience a life well-traveled and enjoy every part of their journeys—including being in transit.
"I love everything about it," Liz says, "most especially bringing me from one destination to another exactly the way I like it." She insists on one thing: "You must experience their lounge!" Amina adds, "It gives us a little escape to unwind and enjoy while in the airport."
ADVERTISEMENT - CONTINUE READING BELOW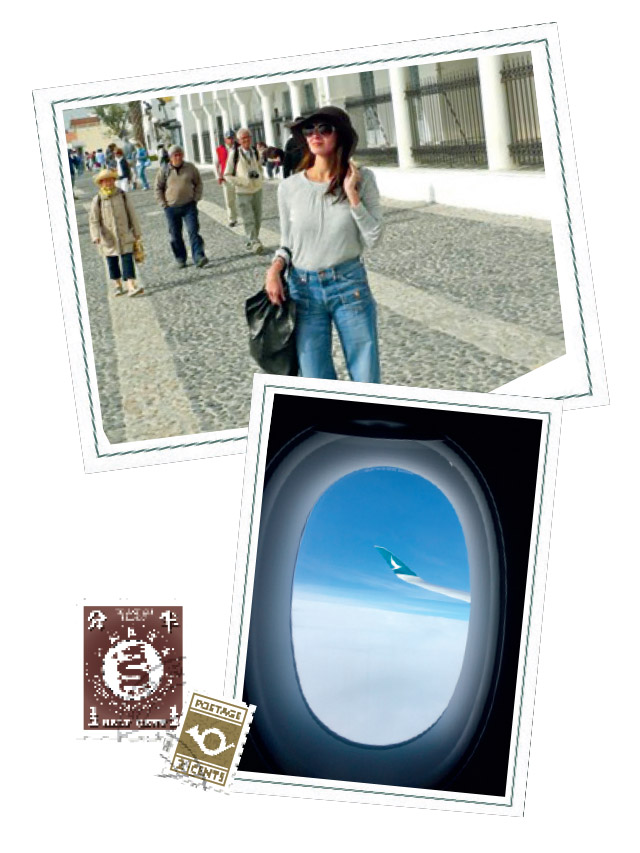 IMAGE Preview Archives
Chris shares that the warmth of the Cathay Pacific staff makes every trip they take worthwhile. "From the check-in counters to the lounges, to the aircraft," he explains, "[they manage] to make us feel at ease throughout our journey so we can make the most of our trip from the moment we arrive, whether it be for business or pleasure."
ADVERTISEMENT - CONTINUE READING BELOW
Margarita has come to view flying with Cathay Pacific as a convenient and familiar part of her travels. "Every flight," she says, "especially the long-haul ones, feels a bit like home."
After a trip," Chris says, "I usually have a renewed sense of purpose and direction." For Amina, meanwhile, going somewhere is all about enrichment and growth. Like Chris, it allows her to be closer to her family while gaining inspiration for her work. "It shows me that there are different views and approaches to life. It really broadens your way of thinking, understanding and living," she shares.
Liz gets a natural high from traveling. It's not only fun and relaxing—it's also educational. "It's a different experience in every country," she says. "You go home educated in their culture, you may have practiced it when there, and bring home what's good and applicable to your lifestyle."
ADVERTISEMENT - CONTINUE READING BELOW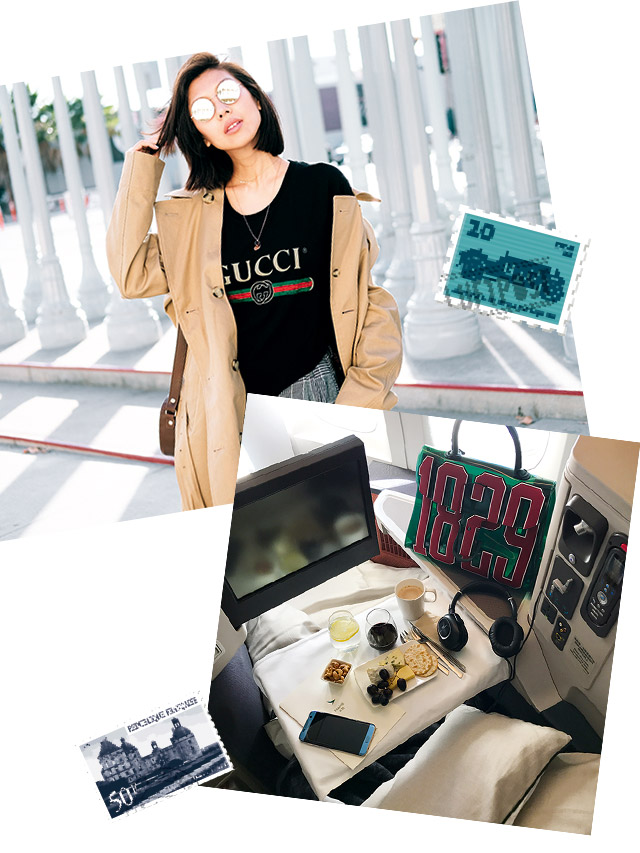 IMAGE Preview Archives
"I love being a sponge and just taking it all in and making the most of every moment," says Margarita. According to her, travel goes beyond immersing yourself in strange cultures and earning unforgettable insights. "It also makes you appreciate home," she explains, "in spite of its imperfections, when you come back."
ADVERTISEMENT - CONTINUE READING BELOW
Related Stories from Preview.ph