About two years ago, I had a diploma in one hand after graduating with a degree from the University of the Philippines and a one-way plane ticket to Boston in the other. Within a few days short of completing my Bachelor's, I was ready to set off to a new chapter to pursue a Master's degree in the US.
ADVERTISEMENT - CONTINUE READING BELOW
In reality, I just wanted to leave. I wasn't drawn to the idea of settling in somewhere new, but the concept of being in transit was completely insatiable. And before completely internalizing my intentions, I had five suitcases ready and an Excel inventory of all the clothes, accessories and beauty products I owned (my wardrobe management system deserves another article altogether).
First stop: Boston
Boston is a heritage city and a guaranteed pit stop for history junkies, sports fans and academic scholars. Everyone had their place in it, and yet the only persona I had for myself was a girl shivering in the extreme cold.
CONTINUE READING BELOW
Recommended Videos
IMAGE Courtesy of Andrea Parungao
The city was notorious in the country for having the worst winters—lasting five months at that. I arrived there in the fall, which immediately transitioned to a slew of windstorms, snowstorms and days spent suffering in -28C degrees. So what's a fashion girl with a lifetime supply of chiffon blouses, bodycon skirts, high-heeled boots and a keepsake of (barely even worn) high-valued pieces to do? Integrate them as much as she can into every outfit, of course! This is the part where I learned that layering is my best friend. But since I was living on a budget, I shopped wisely. I'd allot an allowance to go to fast fashion brands like Primark and Zara to stock up on classic coats and velvet leggings, and I traded most of my what-was-I-thinking cropped tops to urban vintage trade boutiques like Buffalo Exchange for statement winter pieces.
ADVERTISEMENT - CONTINUE READING BELOW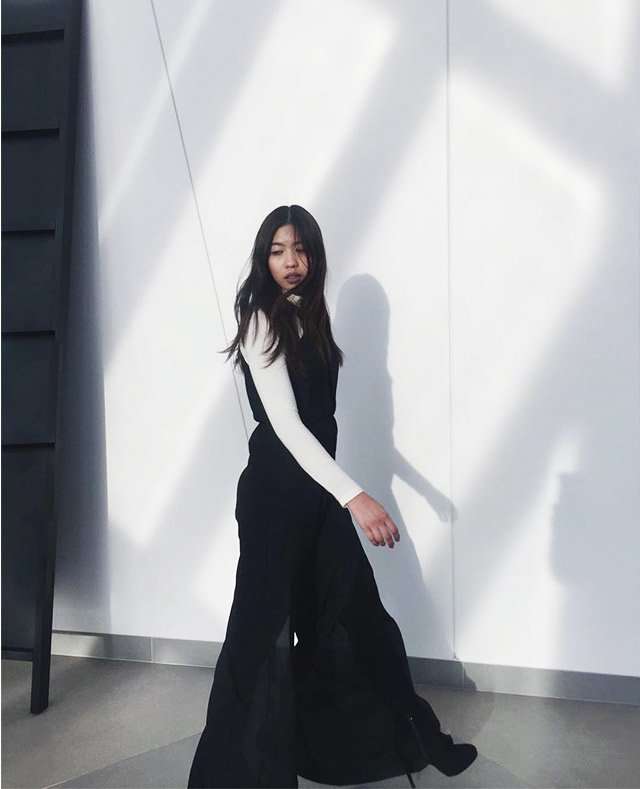 IMAGE Courtesy of Andrea Parungao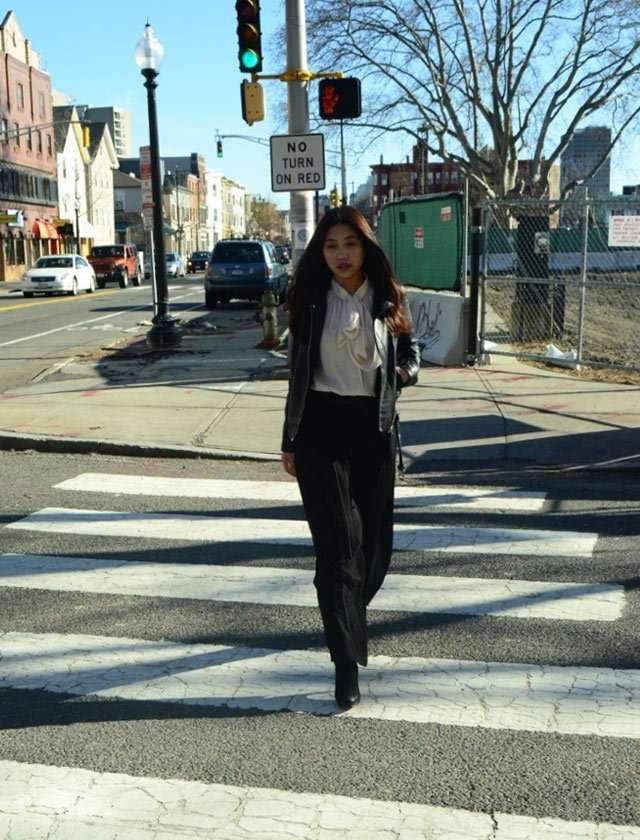 ADVERTISEMENT - CONTINUE READING BELOW
IMAGE Courtesy of Andrea Parungao
Where the season is deadly, the citizens tend to choose convenience over style (even if the colors unfortunately do not complement each other). And that means down vests, shapeless coats and bulky boots. But while the wind harshly blew against my skin, I chose to strut against it clad in a thermal turtleneck over a backless top, tights under my cutout trousers and stiletto leather boots pacing on snow-covered pavements, all wrapped up in a chunky knit scarf. Boston doesn't have the most fashionable reputation, but the one thing it taught me is that, for some, style is compulsory; comfort is a luxury. And I was gladly one of those people.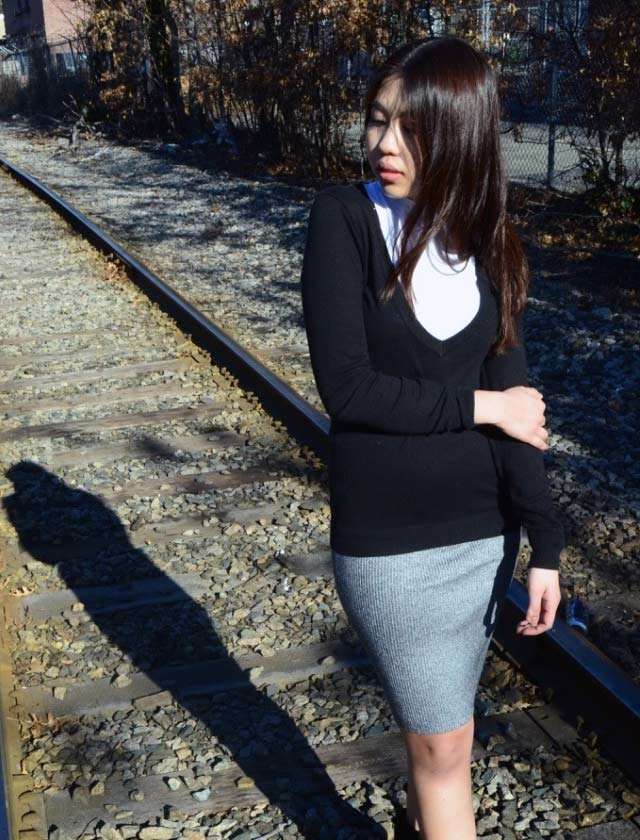 ADVERTISEMENT - CONTINUE READING BELOW
IMAGE Courtesy of Andrea Parungao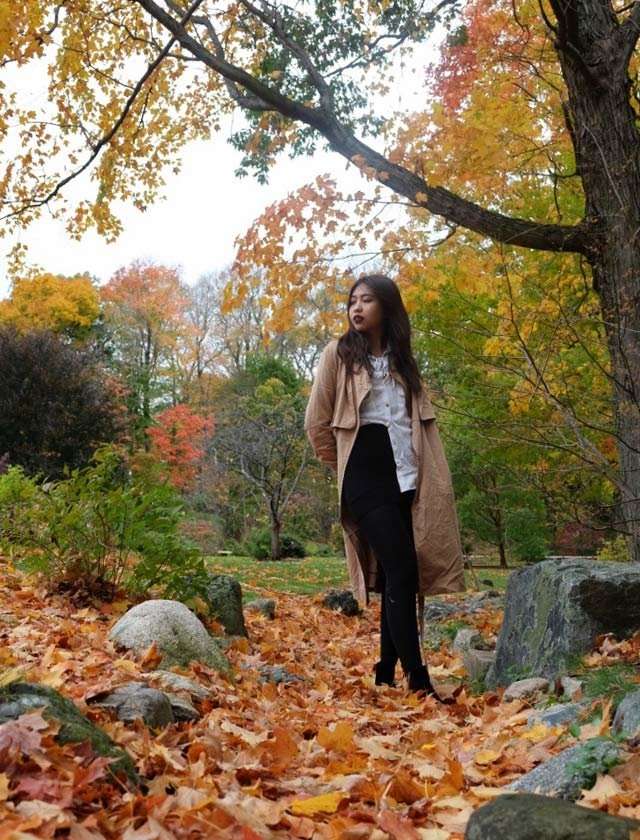 IMAGE Courtesy of Andrea Parungao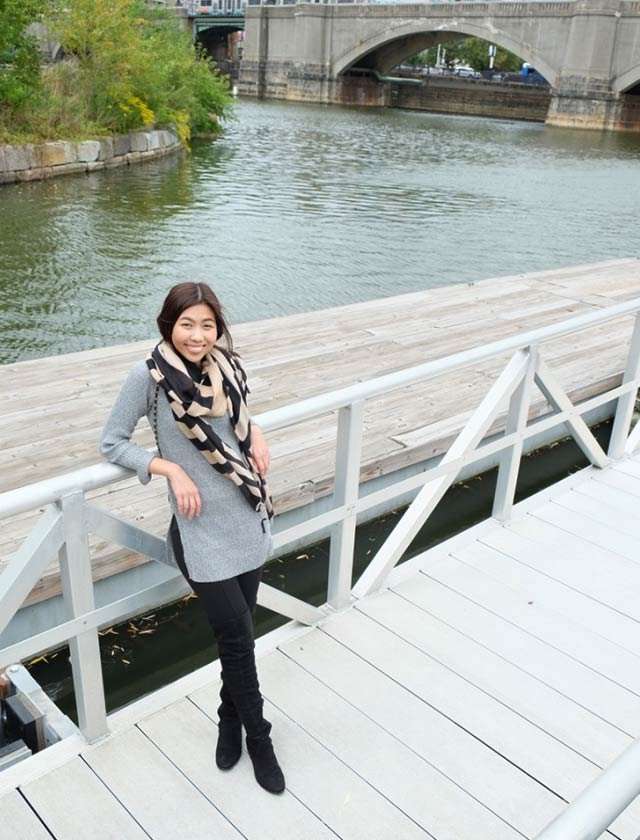 ADVERTISEMENT - CONTINUE READING BELOW
IMAGE Courtesy of Andrea Parungao
In the middle of one of the worst winters Boston would ever experience, I booked a bus ticket to New York on a whim. I wasn't sure of where to go and what I wanted to do—it would be the first time I would go to the city outside of the tourist spots. After four days of getting lost and mostly losing myself in the infamous town, I was certain of only one thing—I would find a way to move there eventually.
New York, here I come!
The eternal debate on New York is always centered on whether or not it's overrated, and a few days into settling in, I couldn't find what made it so iconic. Was it special only if you weren't living there? As an emerging local, I was in a constant state of irritability with the subway delays, how heavy the traffic was and why the cost of most things was more often than not, twenty times more expensive than the Philippines. The fact that I had moved there in the summer made things worse because half of my wardrobe investments would be rendered useless. That was my problem more than New York's, though.
ADVERTISEMENT - CONTINUE READING BELOW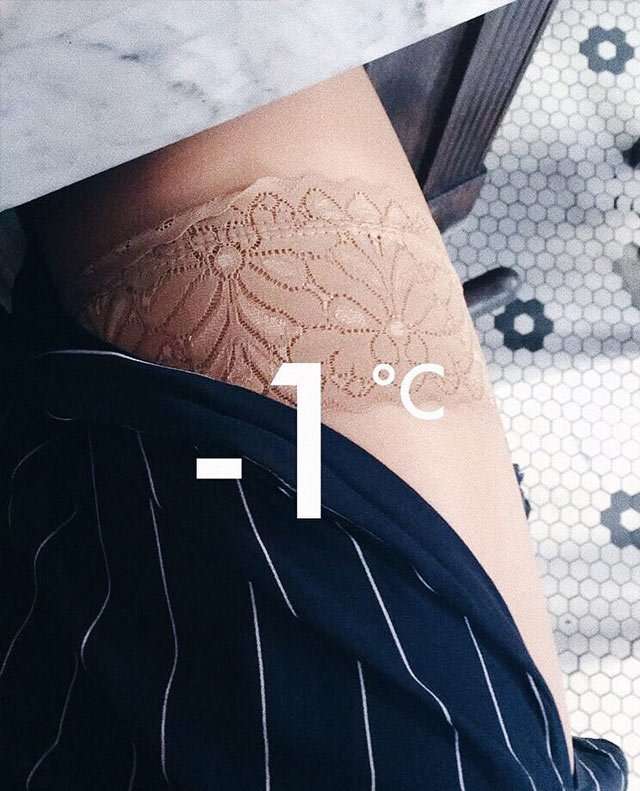 IMAGE Courtesy of Andrea Parungao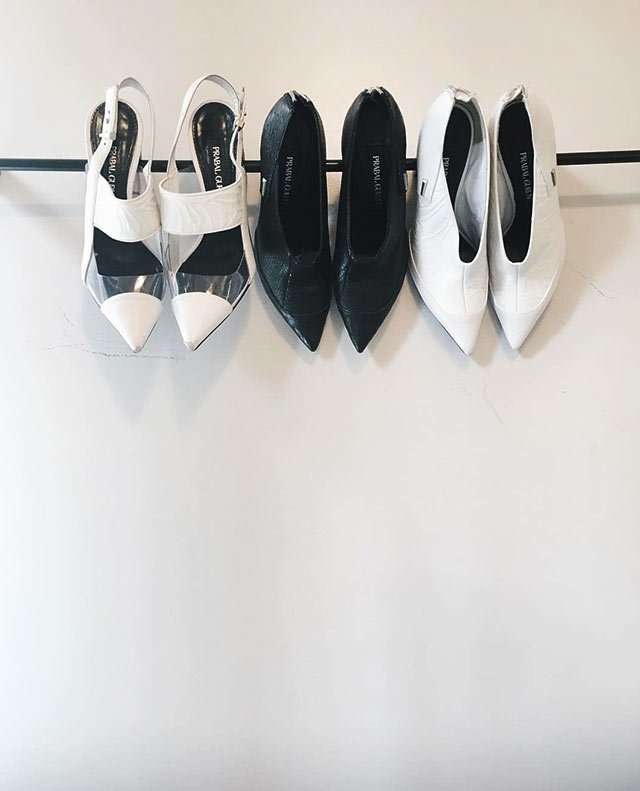 ADVERTISEMENT - CONTINUE READING BELOW
IMAGE Courtesy of Andrea Parungao
I started work as an assistant for the label Prabal Gurung, home to a designer and brand I followed closely. With an expected Master's degree and prior fashion experience under my belt, I pretentiously thought my life would be as fabulous as the clothes. But my stint couldn't have been closer to Andrea Sachs' in The Devil Wears Prada. For starters, my first name is Andrea and my fellow assistant's name is Emily!
Beyond that, working under Marketing and PR in the Garment District and closely with the CEO meant donning vintage jewelry, a haphazardly worn top, flared trousers and slingbacks practically felt like a minimum requirement (which I enjoyed). But with my afternoon tasks requiring me to steam runway pieces for the showroom, assist models (Fun fact: Ashley Graham is as lovely IRL) and run around the city carrying 10-pound garment bags to the offices of Condé Nast, Hearst, or the doors of Hailey Baldwin within a short lead time should have required me to wear sweats and sneakers. This was the real New York—character doesn't come without strength, opportunities don't come without hustle and hustle doesn't come without iced coffee.
ADVERTISEMENT - CONTINUE READING BELOW
As the rose-colored glasses started to come off, the more I fell in love with New York. Getting lost in it so frequently allowed me to see a better view of what everyone wanted it to offer. More picturesque than Dumbo's preview of the Brooklyn Bridge was the pier along Bedford Avenue. Top of the Rock didn't hold the best view of the Manhattan skyline, but the series of rooftop bars from Midtown to Uptown did. The Oculus' selection was nothing compared to the boutiques tucked away in the side streets of SoHo and the West Village.
ADVERTISEMENT - CONTINUE READING BELOW
Every New Yorker was a lone wolf, in the grip of seasons, out on the hunt. Everyone was so caught up in their own brand of busy that I was able to rebuild myself without anyone taking a second look. Pursuant to its name, New York always had something new to discover. And more than the sites and styles, I had explored its most treasured resource—the people. There is a reason why it's heralded as the city of dreams and opportunity. I then put in all of my free time into finding a way to connect with the professionals in the fashion and beauty industry who inspired me the most. I wasn't even there to primarily look for a job, but I had the sincere intent of wanting to learn more about their career, the way they work and what they attribute to success.
ADVERTISEMENT - CONTINUE READING BELOW
Nights poured into self-starter networking and I found myself at the Glossier HQ having coffee table talks and product testing with one of its co-founders, who showed me genuine passion is rewarded without saying. I'd have both artisan Brooklyn Brews and basic bitch lattes with the Global Marketing Manager of Calvin Klein, who, like her boss Raf Simons, proved it doesn't hurt to change things up. I'd even visit the New York Magazine head office to talk branded content with one of its directors and eventually learn that data is nothing if you can't be creative about it.
Living in New York showed me that you have to hate some things first before you can learn to love them. How? Realize that things don't happen for a reason; you find your own reason to keep things going. I was eventually on the fence whether to stay in New York or potentially move to Florida for another role. But once I got the call for a job in Singapore, I said yes in a heartbeat and moved a few days later.
ADVERTISEMENT - CONTINUE READING BELOW
Hello, Singapore!
Similar to the cropped tops I traded in for coats, I bid goodbye to something I was used to for something I'd have to learn to love, all over again. Prior to moving, I knew Singapore for what it was—how it was visualized on Instagram by those who'd shop there every three-day weekend chance they'd get and how it was depicted by Kevin Kwan in the Crazy Rich Asians series.
Related Stories from Preview.ph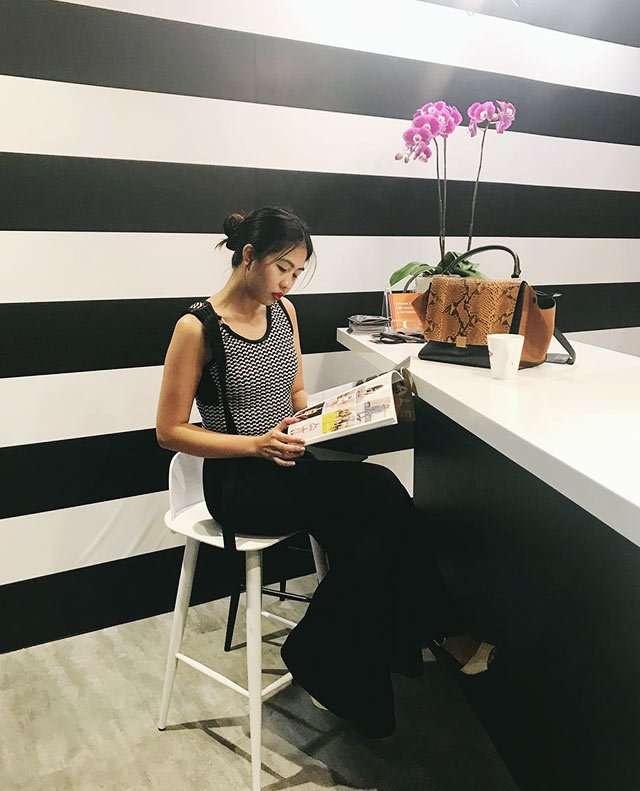 ADVERTISEMENT - CONTINUE READING BELOW
IMAGE Courtesy of Andrea Parungao
Barely a week into moving and I was back to work. Unlike before, there was no time to serendipitously end up in far-flung parks, bespoke bars or on the footsteps of a fashion icon's house. It was just me, lugging around baggage (at this point, I only carried two) containing white button-downs, black pencil skirts, strappy sandals, a recurring tinge of regret and existential questions that wouldn't quit.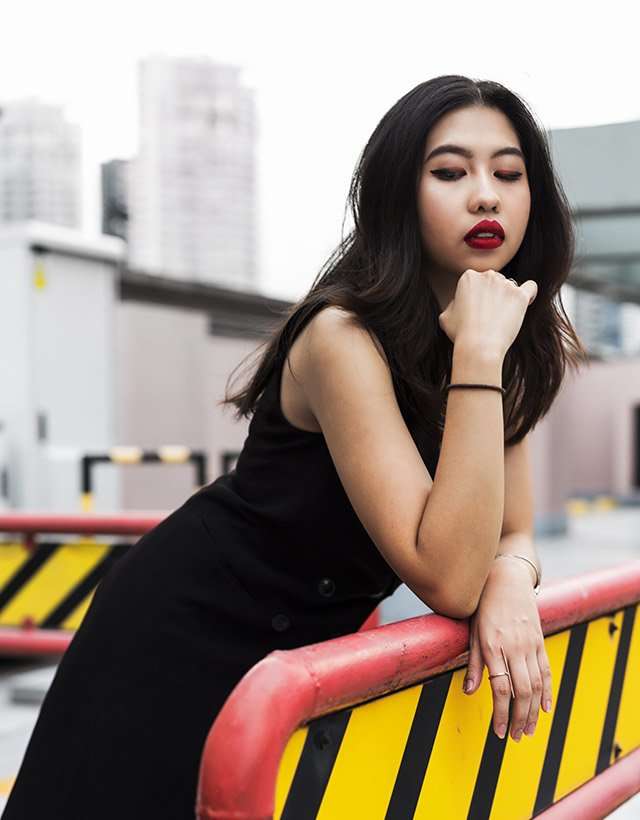 ADVERTISEMENT - CONTINUE READING BELOW
IMAGE Clara-Anne Chow
While I found hole-in-the-wall bars, third-wave coffee cafes and the most chic selection of Charles and Keith shoes to call my new hidden gems, I couldn't find myself as excited about a city as I was before. I couldn't stop wishing I was back in New York. For what seemed like an eternity, I couldn't be at peace with this new pit stop. I realized what I had trouble reconciling was the fact that I wouldn't be in transit anymore for a long while, and stagnancy scared me more than any other rapid life change I had encountered. Singapore, day by day, taught me that maybe stability doesn't equate to stagnancy. The grind isn't always loud and doesn't make itself known, but is silent and enduring.
Unlike the other cities I've recently lived in, this one only experiences a single state of weather—my current wardrobe choices didn't have to adjust throughout the seasons. White button-downs worked in the office just as much as they did while shopping, having brunch or walking in the gardens. The constant flux of having to mix and match my current pieces was thrilling, but there is a sense of comfort and eventual relief that only comes with sticking to the same thing.
ADVERTISEMENT - CONTINUE READING BELOW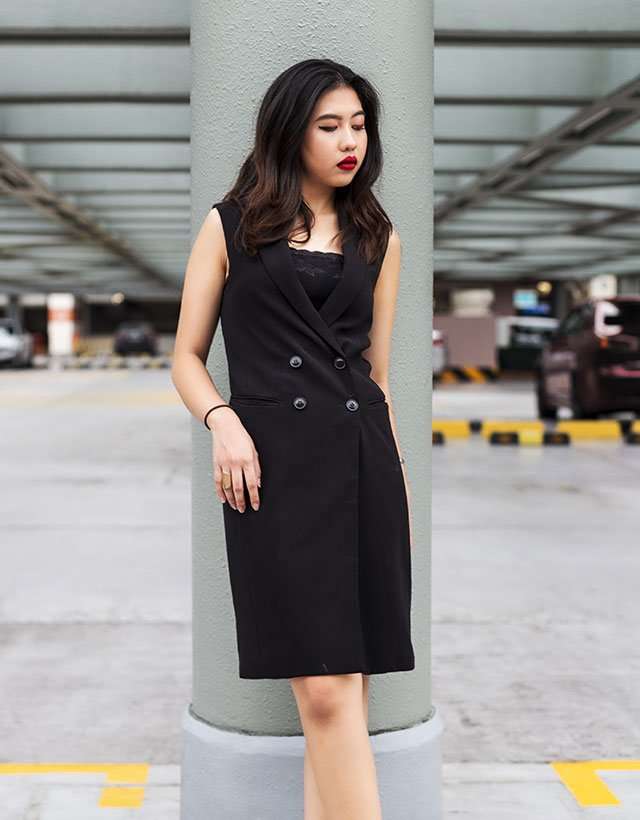 IMAGE Clara-Anne Chow
My ensembles changed just as often as my lifestyle did, and the only way for a fashion girl to survive a foreign city is through sartorial agility. Allow your wardrobe to be redefined wherever you are (mostly because you have no choice) and naturally evolve, but always bring a piece of your style with you wherever you go. And if you find an item is versatile enough to consistently work, then there's no harm in getting four versions of it and wearing them every day.
ADVERTISEMENT - CONTINUE READING BELOW
Related Stories from Preview.ph
Hey, Preview readers! Follow us on Facebook, Instagram, YouTube, Tiktok, and Twitter to stay up to speed on all things trendy and creative. We'll curate the most stylish feed for you!