There has been no shortage of zombie-related content lately, thanks in part to the influx of Netflix releases. A new entry to the Philippines' Top 10 the past week is the Korean series All Of Us Are Dead, which centers around a high school in the fictional Hyosan province and how it fared as ground zero of a zombie outbreak. We see our band of heroes, who with their exceptional fighting skills (a huge feat for high schoolers?!) attempt to escape school grounds alive. But a curious decision around the show would be the choice of producing it as a 12-episode series instead of a movie, which would have easily made it a blockbuster hit a la Train to Busan or #Alive.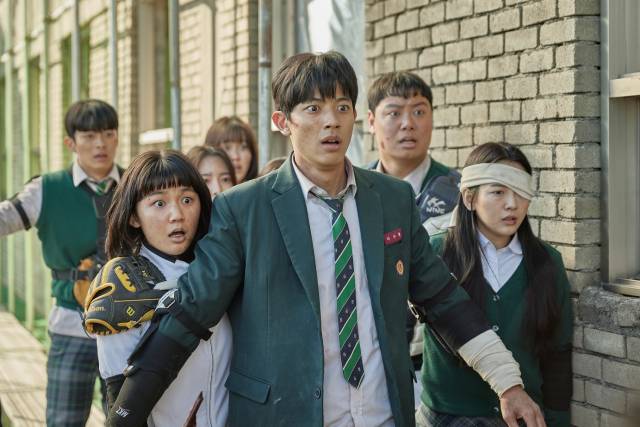 What makes All Of Us Are Dead an action-packed and, at the same time, heart-wrenching binge is the high school drama interspersed throughout each episode. You can expect—warning: spoilers!—the secret crushes, the unrequited love between two friends, and a school bully terrorizing helpless classmates, mixed into more complex storylines, which then puts the human elements into a non-human plot. Sure, the zombie fights were interesting, but with a series that long, there's only so much gore one can take. The epidemic that Hyosan High School faced opened up a can of worms that forced its heroes—and some villains—to face truths and other real world problems that they would typically ignore.
ADVERTISEMENT - CONTINUE READING BELOW
With that said, here are five lessons we learned from "All of Us Are Dead":
1. Violence only begets violence.
The Jonas Virus that high school science teacher Lee Byeong-chan created was literally made from rat hormones that triggered one's fight or flight response, causing the host to become more aggressive in order to save itself. His very risky experiment was all because of his fear for his bullied son's life. This was a major theme in the show and it was taken to the extreme when resident delinquent Gwi-nam was made invincible and basically hunted down Cheong-san, killing many along the way. The script drove home the message that bullying can push many to their limits and have a great effect on the friends and family of the accosted as well. We also witness how the victims can become even greater bullies, as was the case with Eun-ji and Cheol-soo who showed little to no mercy to their fellow students once power was finally in their hands.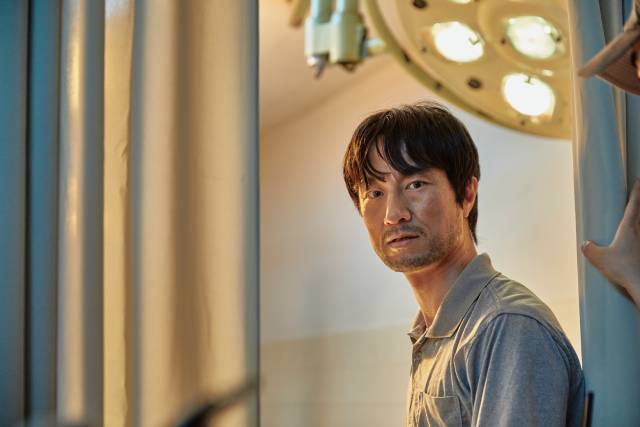 2. There's no greater love than that of a parent's for their child.
There's no love like mom or dad's, as we learned from the previous point, and parents are willing to go to extreme lengths to save their children. If one parent was able to (accidentally) create an epidemic for his son, others were able to risk their lives for their children. We see Cheong-san's mom courageously enter school grounds on her own, but if you ask us, the best out of all of them was On-jo's father, So-ju, hands down. He went against authorities, faced soldiers, traveled zombie-infested streets for days, and fought an army of undead just to ensure his daughter's safety. That's a love worth dying for, if we've ever seen one.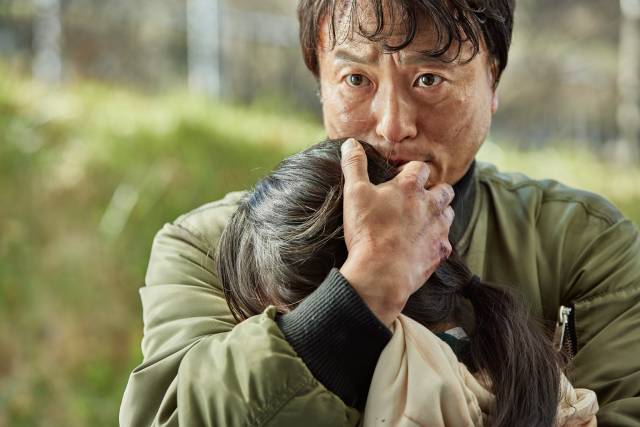 3. To grieve your loved ones and continue living also takes a lot of courage.
More than just being physically run down by the end of the series, our heroes also ended up emotionally weary and on the brink of hopelessness from the loss of friends and family. The cast did an amazing job portraying their characters' unimaginable sadness and grief, and perhaps because it's formatted as a series, audiences were able to feel for them even more.
ADVERTISEMENT - CONTINUE READING BELOW
But this lesson from AOUAD didn't just end at loss. It also demonstrated the resilience one needs to carry on amidst great grief. The story continued to show how the students had to quickly deal with the death of their loved ones—literally as zombies were still right behind them— and how they had to find the strength to still go on with their lives, for the sake of those who sacrificed for them. Cue the waterfall of tears.
4. Take responsibility for your mistakes.
Some of the students had to grow up real fast, as we see one of them give birth and abandon her baby in a public restroom. But after seeing the ongoing threat, she ran back to save the newborn and give it a fighting chance. A more drawn-out take on taking responsibility for your actions was when the girl everyone loved to hate, Na-yeon, realized she was wrong in accusing her classmate, Gyeong-su, of being infected. Instead of apologizing sincerely and admitting her mistake, she commits an inhuman act and exposes him to the virus. While we didn't see so much of her after that, she went through a major period of growth when she contemplated whether she should share her supplies with the group outside, despite not knowing how they would feel about seeing her again. Unfortunately, just as she was about to finally have a change of heart, she lost her own humanity to a bloodthirsty Gwi-nam.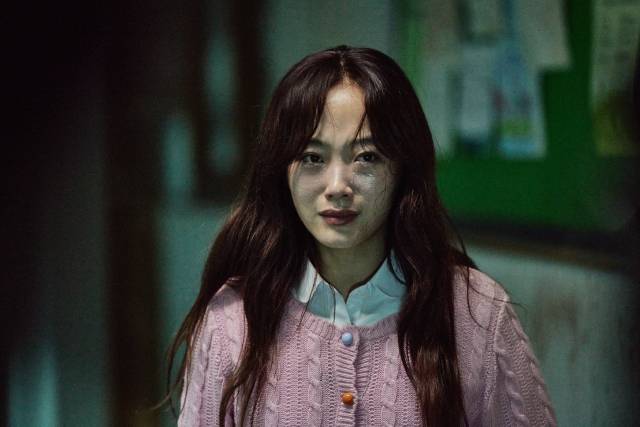 5.

Say what you need to say before it's too late.
In relation to the point above, many students needed to face their fears and be honest with themselves and with others before it's too late—like how it was for Na-yeon and her peers who never found out the sacrifice she had almost made for them. The audience sees these onscreen relationships blossom when the characters are more open. One very poignant moment was when we watch the group of survivors gather around a bonfire and make rounds of confessions. If it wasn't for that moment of truth—and we were holding our breaths here—Cheong-san would never have told On-jo about how he felt. We also see immense change in Nam-ra, who transformed from the quiet, aloof class president to one of the group's most beloved and valued members once she got to know them better.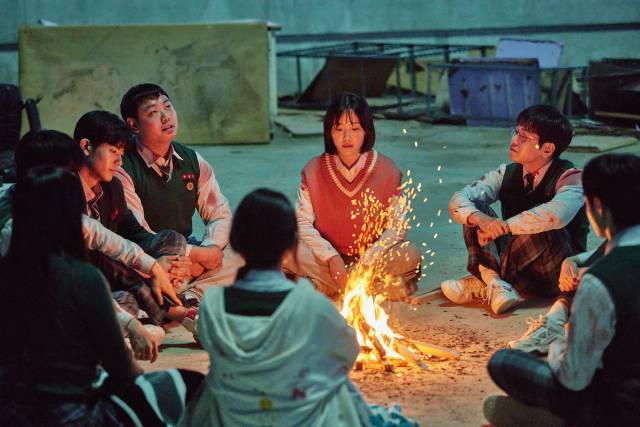 ADVERTISEMENT - CONTINUE READING BELOW
Preview is now on Quento! Click here to download the app for iOS and Android and enjoy more articles and videos from Preview and your favorite websites!
Related Stories from Preview.ph



Hey, Preview readers! Follow us on Facebook, Instagram, YouTube, Tiktok, and Twitter to stay up to speed on all things trendy and creative. We'll curate the most stylish feed for you!