It's a parable we're all familiar with: A young girl develops an interest in music, starts toying around with Soundcloud and Garageband, and floods YouTube with song covers and remixes. It's almost become a rite of passage for any aspiring singer to go through this 21st century process. Hundreds of these musically-inclined dreamers are dotted around the internet, with some luckily breaking out into the scene and becoming global sensations (i.e. Billie Eilish and Lorde, no biggie.)
One of these girls who lost sleep trying to formulate the right beat or jot down the perfect lyrics was Lesha. Upon signing with James Reid's independent record label, CARELESS Music—which is, undeniably, the coolest clique in town today—the 24-year-old has been fleshing out her diary entries into more structured tunes made available to the global stage. "I think growing up I just expected I was going to end up in this industry since I've been exposed to it my whole life," she tells Preview.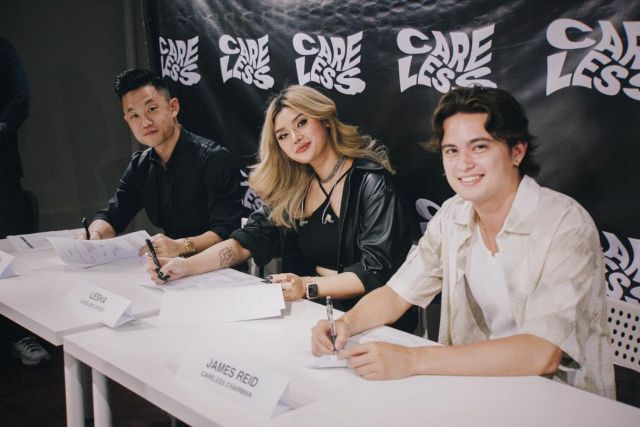 Lesha is a nocturnal soul, and her discography can be described as the soundtrack of a 2022 Halloween movie, with her playing the main character, obviously. Her music is no nightmare though; just upbeat, electro-pop tracks that grant listeners entry passes to the inner machinations of a girl with a dream.
ADVERTISEMENT - CONTINUE READING BELOW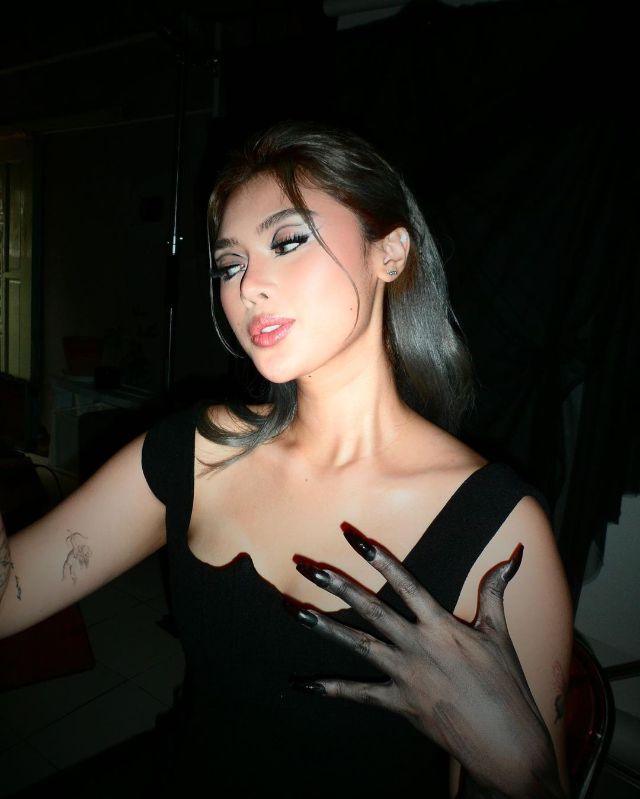 Stroke of Midnight
The first instrument Lesha picked up was a guitar, inspired by the musical cult classic School of Rock. One thing led to the other, and she became a band member in her high school years, even booking a paid gig for a fashion brand in her senior year. It was at that moment that she realized performing wasn't just a hobby. "That sparked something in me. It got me thinking that maybe I can turn this passion of mine into a profession," the artist shares, "I've always loved the thrill of performing and I'm very grateful that my parents saw my potential and supported my passion for music at an early age."
Coming of age with a parent who worked as a producer, Lesha had music for breakfast, lunch, and dinner. "I grew up listening to so much EDM because of my dad's job. He produced a bunch of concerts, raves, and festivals in Manila. During this time I was exploring music production, which is why many of my songs I released on Soundcloud back [then] had that typical EDM drop," she candidly recalls.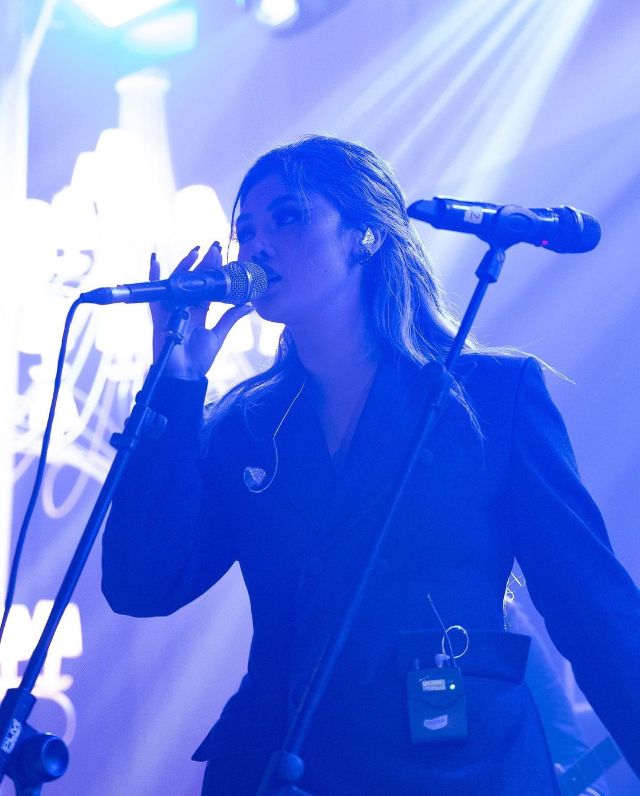 ADVERTISEMENT - CONTINUE READING BELOW
This aspect in song-making, characterized by a gradual build-up of beats followed by a sudden but satisfying dip, became an integral part of teenage Lesha's early projects. "In every song I covered, I added my own twist by chopping up my vocals and creating an EDM-ish drop which quickly became a signature sound of mine. My unique remixes of my song covers is what made me gain popularity as a cover artist on YouTube," recalls the singer.
She's always been the type to "DIY" her work, since it ensured that every lyric and beat produced was 100% her. "From the beginning, I knew I wanted to be in control of my sound and my songwriting. I hated the idea of not having creative control over my work or having to rely on other people to help me make music," she says. With only online tutorials and a handful of friends to phone in for help, Lesha's line of production was a tedious one, but still one she pursued. Even without any formal training in music production, her goal has always been to create tunes that speak to her and the listeners that can relate with her.
ADVERTISEMENT - CONTINUE READING BELOW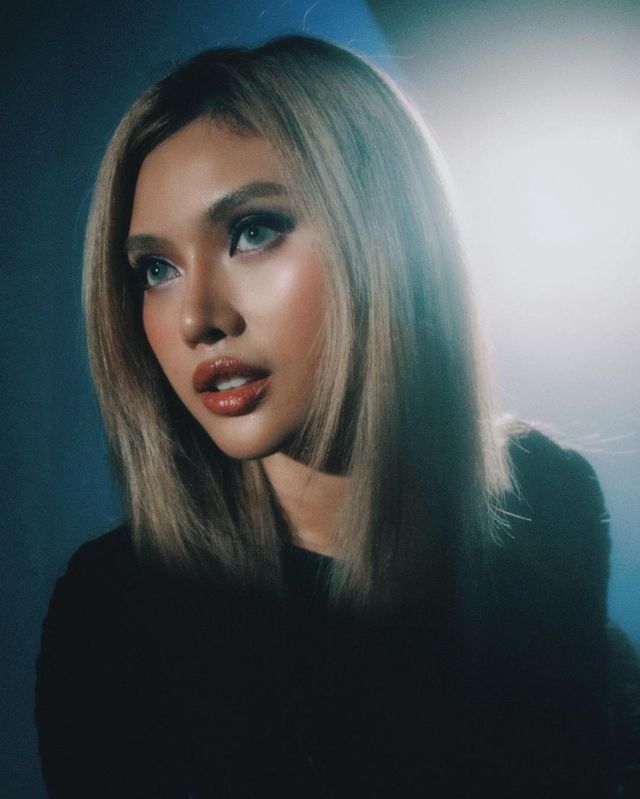 And so, Lesha's debut album, 3rd Eye, was a showcase of unadulterated experiences of romance and youth, typically after the clock strikes midnight. From the spunky punches of "3:33", to the head bop-inducing flow of the title track, the album serves as a vocal vignette into her generation and what makes them tick.
ADVERTISEMENT - CONTINUE READING BELOW
Witching Hours
Nothing Lesha puts out is made just for the sake of it. You'd never find her wracking her mind for her next big tune if it just doesn't feel right. Sometimes inspiration strikes when a beat just hits the right notes, which would prompt her to hum corresponding melodies into her phone's voice recorder. The hardest part is always coming up with the lyrics, as it entails digging into some parts of her past that may not be so pretty. "I'd have to relive those memories to bring out the emotions and the right lyrics for the track. But once that's over with, I really love the part when I read back what I've written and go like 'damn, that hits hard', after that everything starts coming together," she narrates.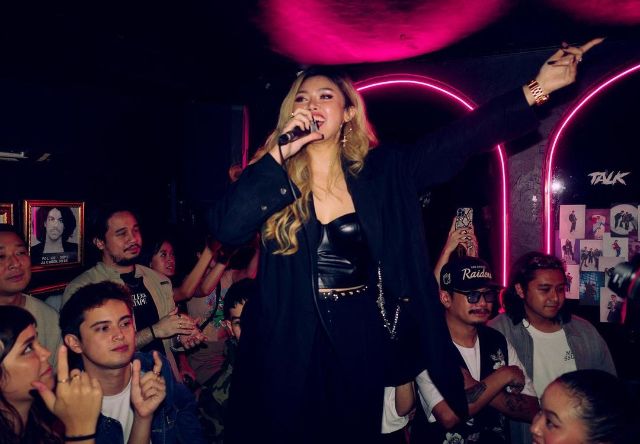 ADVERTISEMENT - CONTINUE READING BELOW
Phonetically, Lesha's work is the intersection of electronic pop, alternative, and EDM, liberally tied together with a sprinkle of ASMR and other unconventional soundbites. As the producer on some of her tracks, she experiments with different beats and vocal chops to create concoctions that are distinctively hers. "I continued learning more about my own style and where I wanted to take my music, I fell in love with the idea of not having to stick to one genre and just produce what sounds good to my ears or whichever musical style fits the track's vibe," she states.
This in-depth process was initially something new to the ingenue, who used to just do all the work by herself in her bedroom. One could imagine the shift in perspective she went through once she placed her signature on a contract with CARELESS. "There was a bit of an adjustment period collaborating with other people in person but this really allowed me to experiment a lot more with the way I write my songs," she recalls. In no matter what she did, she would always operate on a dictum her new manager James Reid always tells her: "Make the music you want to make."
ADVERTISEMENT - CONTINUE READING BELOW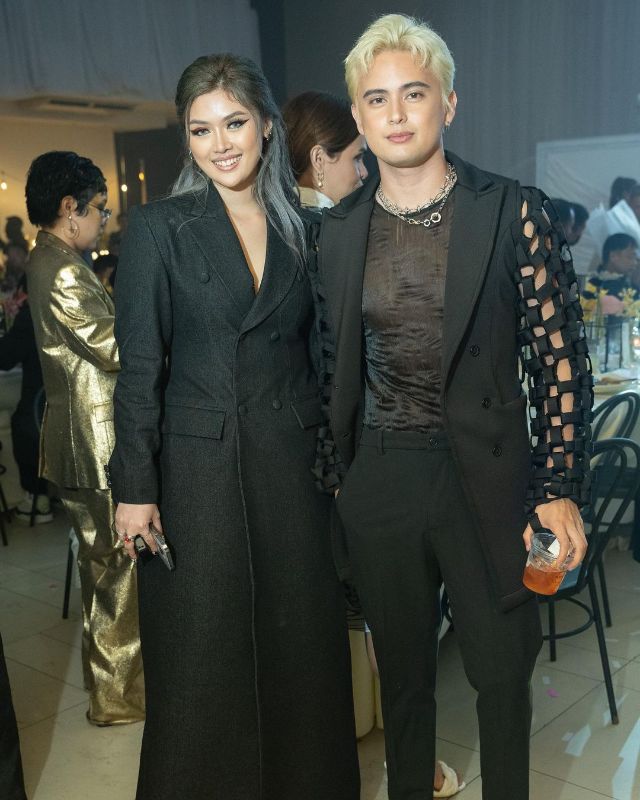 Perhaps her debut single "3:33" would be a prime example of the kind of music Lesha wishes to make. "Now I'm setting myself free, and nobody's gonna stop me," she lets out in the pre-chorus with her signature sullen but powerful voice. According to her, the track's all about, "being fearless and taking control over my destiny." For what feels like the first time ever, she's finally working with like-minded people who also dream of making their mark through and in music.
ADVERTISEMENT - CONTINUE READING BELOW
Daybreak
"3:33" is only one sneak-peek into what goes on inside Lesha's mind. Her freshman record has seven tracks that each candidly but artfully expose the singer's emotions, rendered through sanguine instrumentals that would tickle anyone's ears.
While it's true that there are tons of girls like Lesha—ones who dream of becoming a bona fide musician, and would maximize the wonders of the internet to get there—it's also a fact that this success she's enjoying didn't happen overnight.