As the daughter of two heavyweights in the entertainment industry—legendary crooner and television personality Ogie Alcasid and former Miss Universe Australia Michelle van Eimeren—Leila Alcasid naturally exudes her own brand of star power.
Leila took her own big leap into the industry and began her career as a singer only about a year and a half ago, and now she's signed with an agency and has already released a couple of hit singles. But the Revlon #LiveBoldly personality is still dreaming bigger, and succeeding on her own has become one of the prime reasons she isn't afraid to live life her own way.
While the 20-year-old half-Filipino, half-Australian beauty admits she battled her own doubts when she first started out, she managed to get by with the values and lessons she's learned from her mom. Here are some of them:
On handling her career
Whenever Leila's work becomes overwhelming for her, she turns to her mom who calms her down by reminding her she is very blessed when it comes to the opportunities she's been given. This motivates Leila to believe in herself and further utilize all of these rare opportunities to their full potential.
On life's greatest lessons
If there are two takeaways Leila has learned from her mom, it's the value of hard work. Michelle has been very supportive of Leila and all her projects, and Leila credits that to how her mom sees her efforts and her mom's own hard work in her acting and modeling career.
On her relationship with mom
The mother-daughter duo shares a rare tight bond that allows Leila to confide to Michelle about anything—even her romantic relationships. "I remember when I had my first boyfriend, I told her straight away," Leila shares. "I would tell her all the stuff [that happened with my boyfriend] and she's super open-minded and very supportive about it." For Leila, communication is important in her relationship with her mom—after all, she truly believes that her mom knows what's best for her.
On fashion influences
Not only is Michelle Leila's mentor and role model; she's also Leila's style icon. "She's the reason I am the way I am," Leila says before describing her mom's style as "classic." "She taught me that there are going to be styles that will never go out of fashion, so it's best to have those in your wardrobe and then partner them with a few statement pieces." Ultimately, Leila learned that fashion is about how you want to see yourself. "It's important to dress for your body and hold yourself with confidence."
On skincare and makeup
Both Leila and her mom are skincare junkies. When Leila turned 11, her mom gifted her with beauty products. "[She] My mom taught me how to cleanse [and take care of my skin]," Leila recalls. On the subject of makeup, Leila had free rein over her look, with very little coaching from Michelle—it was for the best. "She just let me figure it out for myself." True enough, Leila learned the basics of makeup and eventually found her everyday look that would later become her signature.
On facing criticism
Being a celebrity exposed Leila to both the good and bad sides of the entertainment industry. Leila gets by with advice from her mom on how to filter out the negativity, especially on social media. Before moving to the Philippines last year, Leila had a talk with her mom on the perils of the industry and facing public scrutiny. "Being constantly criticized can really weigh you down," Leila begins. "I learned that you have to be resilient and persevering because you will be judged no matter what you do."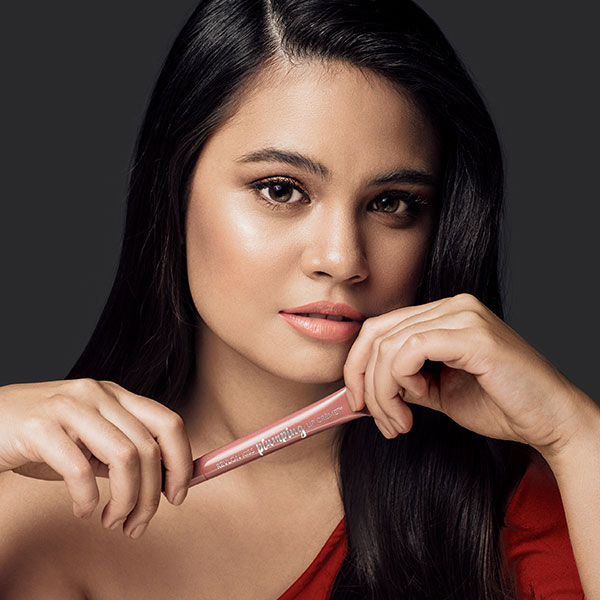 Check out Leila alongside Jeanine Tsoi, Ida Anduyan, and Cara Eriguel on how they define to #LiveBoldly in the video below:
Follow Revlon Philippines on Facebook. Follow Leila Alcasid on Instagram at @leilalcasid.