Dear 13-year-old Lauren,
Friends aren't everything; your friends are not your world.
Be selfish—not in an inconsiderate way, but do things for yourself to better your future. It's okay to put yourself first sometimes.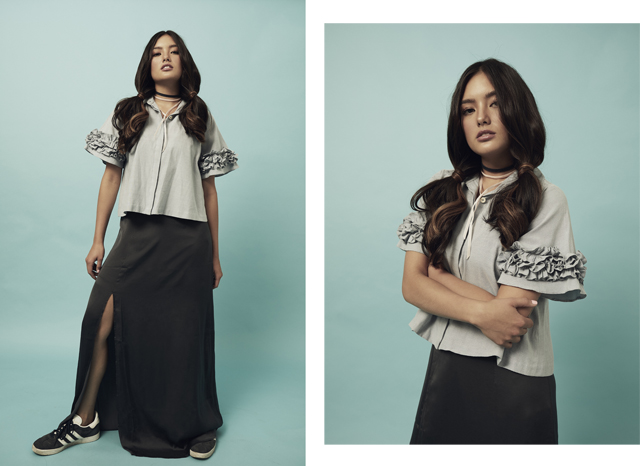 IMAGE JC Cerilla
(Esme Palaganas boxy shirt with ruffled sleeves, P2850, basicmovement.ph; Forever 21 maxi slip dress, P1175; and choker necklace, P385, SM Megamall)
ADVERTISEMENT - CONTINUE READING BELOW
You're going to wish that you had put more effort into your education and into spending time with your family, but you will all come back together and it is going to be beautiful and better than it could have ever been.
CONTINUE READING BELOW
Recommended Videos
People care about you more than you think. There are beautiful people around you that love you.
You have a wonderful family, don't forget that. You have wonderful siblings and a father that will raise you to become the best version of yourself.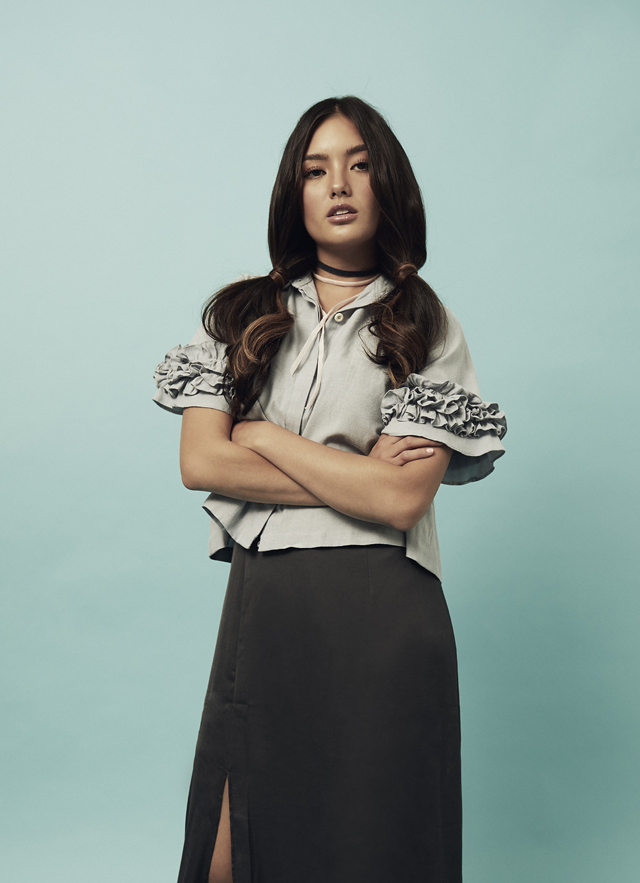 ADVERTISEMENT - CONTINUE READING BELOW
IMAGE JC Cerilla
You might not always feel strong, but you are. SO STRONG. You're emotional, but you know deep down that you are strong. You're going to move out of home at 15 and experience so many cultures and traditions through living with amazing South Africans and Japanese families and they will treat you like family and bring you into their family and mold you through their way of life.
They will teach you kindness and responsibility.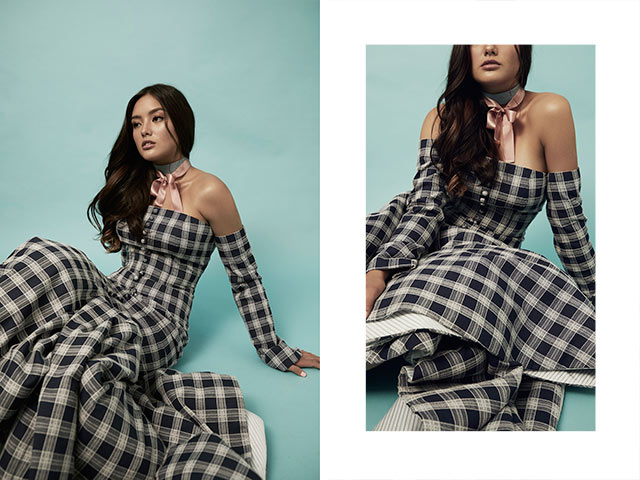 ADVERTISEMENT - CONTINUE READING BELOW
IMAGE JC Cerilla
(Bea Samson off-shoulder check dress, price available upon request, beasamson.com; Forever 21 pink ribbon, P330; and denim choker,P280, SM Megamall)
You are going to work six jobs all at once just to make enough money to get you through until your next pay check but all these experiences will have made you, YOU. You will go through struggles that will bring you down but damn...23-year-old Lauren will be so proud of what you are to achieve and who you will become.
You don't need to do what everyone else is doing. You don't need to play follow the leader. Girl, you're already kinda sorta cool. Just kinda. You do you!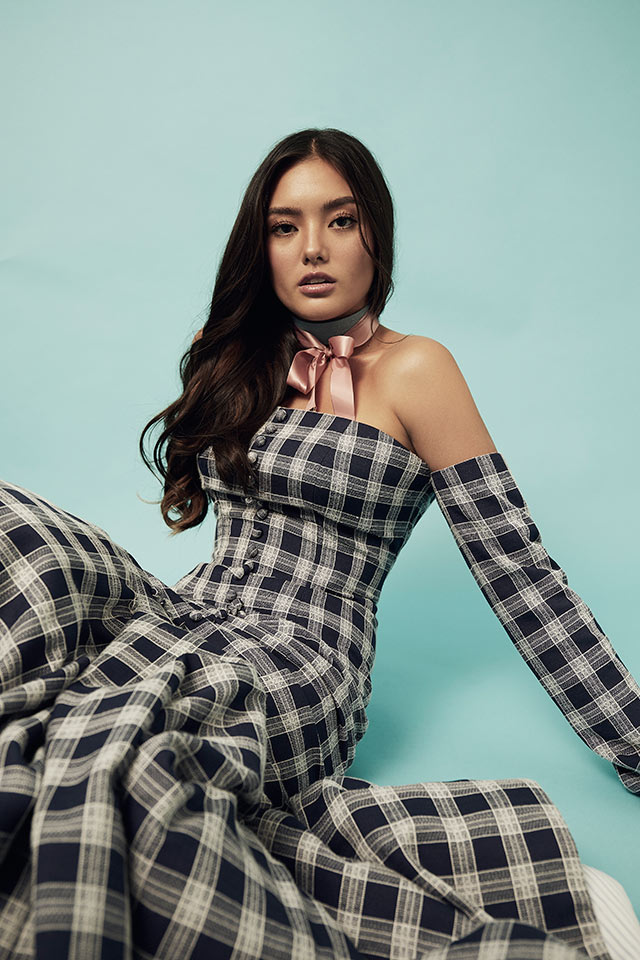 ADVERTISEMENT - CONTINUE READING BELOW
IMAGE JC Cerilla
You'll be an It girl. Never in your wildest dreams have you imagined being one of them, but yes, you will be.
"You'll understand when you are older." It's a saying all parents will tell you. You're going to wish you understand it better, but you will soon.
You cannot change unless you want to change yourself. If there's list of what you can change, here it goes: (1) give more time to your family; (2) study hard; and (3) value yourself more.
Love,
23-year-old Lauren
Photographed by JC Cerilla
Styled and Produced by Marj Ramos
Co-produced by Steph Sison
Hair and Makeup by Mac Igarta and Rhod Rubia
Nails by Razel Ann Valdez of Nail Spa
Related Stories from Preview.ph