To show one's affection and appreciation are some of the heartfelt reasons why people give flowers, especially on a day like Valentine's. With such high demand during the most romantic day of the year, prices for beautiful and elaborately designed arrangements don't exactly run cheap. But what if we told you there's an affordable alternative that has years worth of shelf life?
Here enters La Bella Rosa, an online flower shop that offers unique and vibrant floral design services in Metro Manila. Initially launched on Valentine's Day of 2019, the small business began operating in the attic of owner Hazel Ang's family home. Marking nearly four years since they welcomed customers, La Bella Rosa has recently expanded with a website launch, an array of floral templates to choose from, and an office space to accommodate their growing list of clients.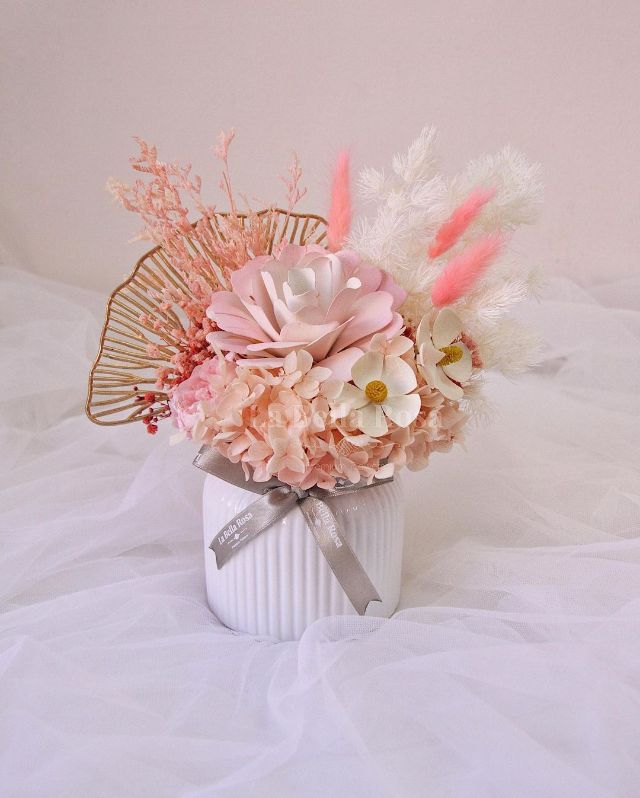 ADVERTISEMENT - CONTINUE READING BELOW
The 23-year-old has exemplified the meaning of persistence in success and reaping the fruits of one's labor in a time of uncertainty. "My flower business was not actually planned. After graduating in 2020, I wanted to work in e-commerce, particularly in Shopee or Lazada, but all those plans went down the drain when the pandemic hit," she shares.
Coming from a Filipino-Chinese background, Hazel has forged her own path by stepping out of some traditional roles most of her peers continue to take. She notes, "Sometimes the peer pressure gets to me. My peers are working in corporations, working in family businesses, but here I am, working on my own business… If I fail, where would I go?"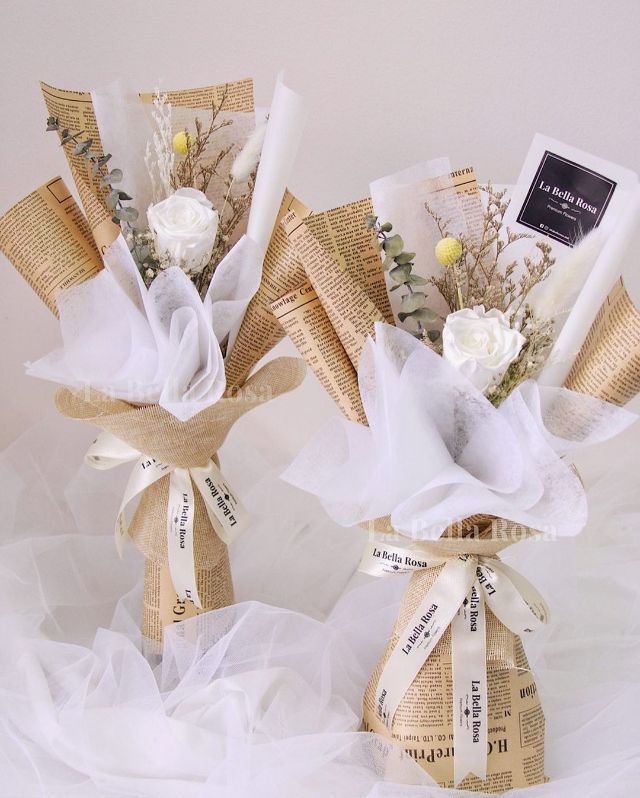 CONTINUE READING BELOW
Recommended Videos
Trusting the process, and persevering through difficulties are some things to aspire for in these unique times. Though she lacked professional training, this didn't stop her from cultivating her spark of curiosity in floral design, whilst pursuing her degree in BS Communications Technology Management. Like other emerging small business owners, she started out by watching YouTube videos and eventually attending a one-hour floral design class at Te Amo Floristeria to hone her skills in the craft.
Entranced by the vibrant hues of varying buds, Hazel started out by playing around with fresh blooms such as roses, tulips, and stargazer lilies, which eventually led her to branch out to dried flowers.
For those who have yet to be introduced, dried flowers are a form of preserved florals whose saps have been replaced with glycerine, which gives each one a fresh look, as described by Country Living.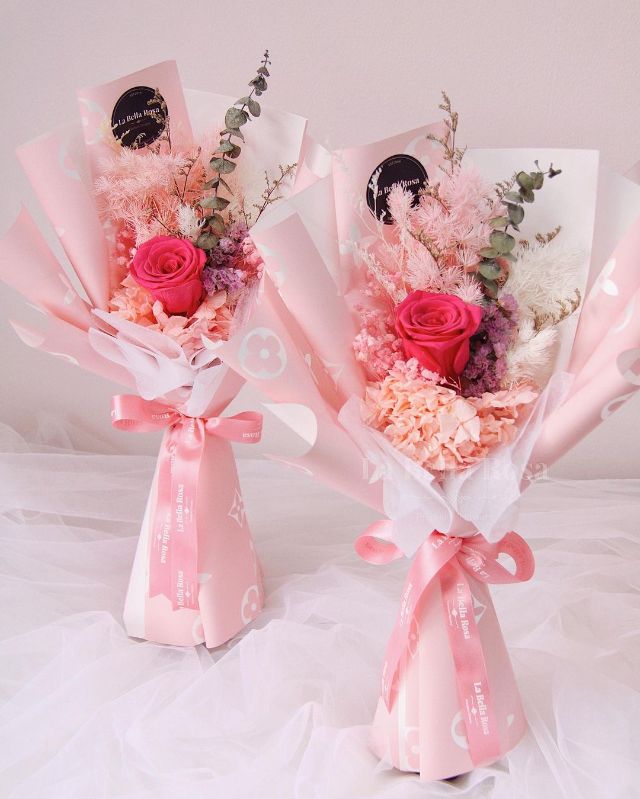 ADVERTISEMENT - CONTINUE READING BELOW
Below, take a peek at some of their stunning arrangements: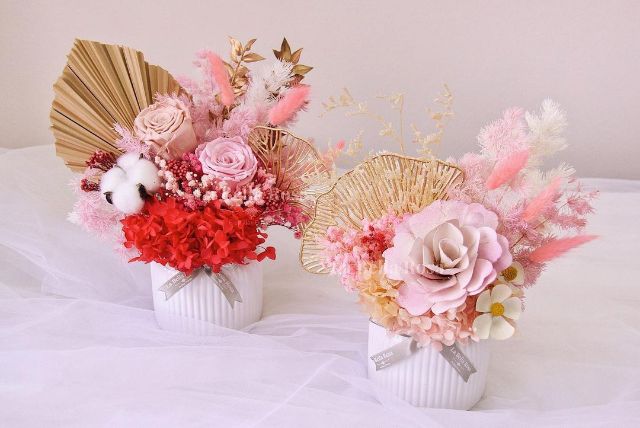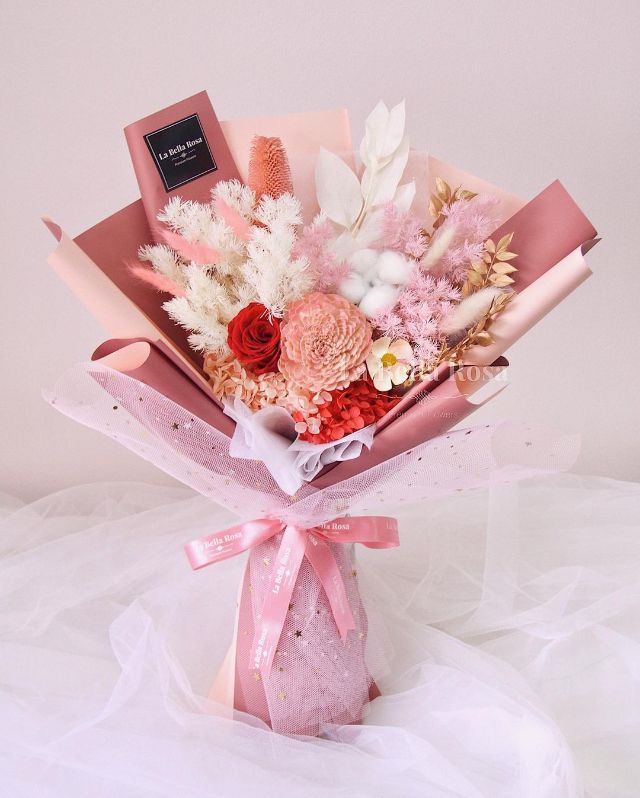 ADVERTISEMENT - CONTINUE READING BELOW