Kurt Tijamo's Filipino roots have always come part and parcel of his love for music.
Based in the United States, the pop crooner grew up with it all his life. His dad, a pianist and composer, taught him everything he knows about the piano, before he eventually picked up the guitar, as well, at the age of 13. His aunt, or Tita Tess as he calls her, brought him along during prayer meetings at their local church, where, more often than not, worship came in the form of singing. It was Kurt's favorite part about the visits. That said, his aunt didn't just sing; In true Pinoy fashion, Tess led the community, prefacing each line by shouting out the next words, so no one, who hadn't already memorized the lyrics by heart, would be left out.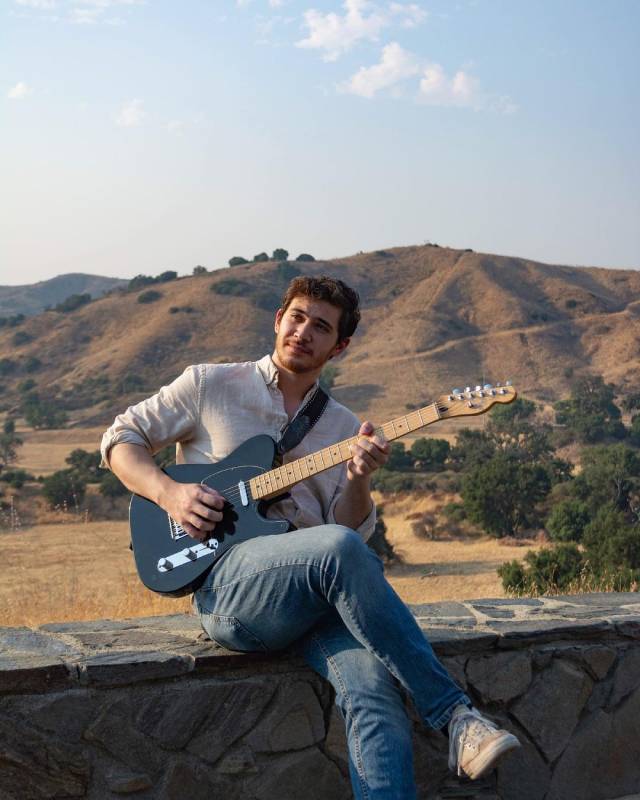 Apart from all this, Kurt's also no stranger to the mandatory karaoke parties during holiday get-togethers. "I just kind of always grew up with music in some way, and it was always really closely tied to being Filipino for me," he told Preview. While some kids excessively exposed to one thing their whole life end up denying it as they grow older, Kurt eventually embraced the inevitable when he auditioned for a stage musical in his senior year of high school. It was when he also discovered his love for singing, which soon led him to study music in college.
As local record label Curve Entertainment's newest artist, it seems the Fil-Am singer's passion and determination, born from his youth, is finally taking root. His latest single, U & Me, is a smooth, easy listen on a long drive; one you probably wouldn't mind playing on shuffle during your next trip, too.
ADVERTISEMENT - CONTINUE READING BELOW
As we wait to hear more of this singer-songwriter's tunes, we first set out to learn a little more about him. Below are five interesting facts about Kurt Tijamo from the man himself.
5 things you need to know about Fil-Am musician Kurt Tijamo: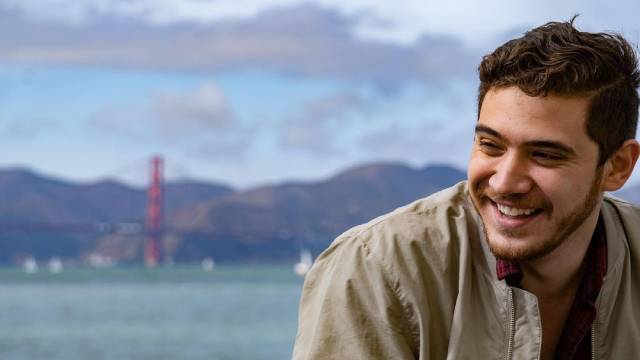 1. He learned to play the guitar by watching videos of Gabe Bondoc.
"It's been my dream since I was 15 to collaborate one day with Gabe Bondoc. I learned to play guitar by watching his videos and learning his songs! So getting to collaborate with my songwriting idol would kind of just bring things full-circle to me."
"And if I ever got to sing with Lea Salonga I think I would literally die. I feel like she has always been such an inspiration to Filipino kids everywhere that want to sing, and just Filipino kids in general! I also discovered this past year the music of Kakie Pangilinan, and her no-skip album abOUT hER SPACE! She has such a cool sound and great songwriting, and it would be so amazing if I got the chance to work with her one day. "
ADVERTISEMENT - CONTINUE READING BELOW
2. His lolo was a World War II veteran.
"I was raised very Fil-Am my entire life. My mom and her siblings were all born and raised in Manila. My Lolo is also a WWII veteran, and fought in the Philippines against the Japanese under Douglas MacArthur. In the eighties, he and his family were awarded the United States citizenship for their service. So he came to the USA to establish a foundation for the family here, and shortly afterwards my mom and her whole family moved over to the States."
"When I was a kid, all the adults worked full time, with my parents also taking night-classes to earn their college degrees. This meant that for me, my brothers, and my cousins, we were all raised under the supervision of our Lolo."
3. He also likes to write poems and play video games.
"At some point, I might be brave enough to share [my poems] with the world. I also play a lot of video games! I really like story-based video games, and sometimes I like to play with my friends in competitive games like Halo or Battlefield. I'm not very good at competitive games though, to be honest haha. I went into music because I really like to collaborate and cooperate with people, and I'm not that competitive. But my brothers and my friends are all really into video games, and so I try to keep up with them as best I can."
ADVERTISEMENT - CONTINUE READING BELOW
4. He used to be in a rock band growing up.
"When I was younger, I was really into pop-punk/rock music, and I was even in a rock band! But as I got into college, I was exposed to all kinds of music and kind of just fell in love with music in all its forms. Right now in my songwriting there is a lot of blues/americana, with a lot of pop and r&b as well. I also am kind of a nerd and grew up watching a lot of anime, so there's sometimes some elements from the openings themes to those shows in my music."
ADVERTISEMENT - CONTINUE READING BELOW
5. He believes in taking things one step at a time.
"Somebody once told me that I should never chase results or 'success,' but that I should take every opportunity to get better. And usually, those opportunities that make you better will also be ones that let you show you're getting better. I remember always being in a mindset of "if I can just get this audition, then I'll have made it." But that's not always true. The better mindset, I was told, was "if I get this audition, then I'll get better. And if I get into grad school, then I'll also get better. And if I learn how to perform this skill on the guitar, then I'll be even better..."
"If you can stay focused on improving your artistry, then people will notice and they will want to work with you. And part of being an artist is putting yourself out there! Create as much as you can because by creating, you're practicing. And when you practice, you get better."
ADVERTISEMENT - CONTINUE READING BELOW
Related Stories from Preview.ph



Hey, Preview readers! Follow us on Facebook, Instagram, YouTube, Tiktok, and Twitter to stay up to speed on all things trendy and creative. We'll curate the most stylish feed for you!