2021 was a record-breaking year for Korean dramas. Netflix's Squid Game reportedly reached 3 billion minutes-worth of views in just one week, a level of success often ascribed to Western favorites like The Crown and Umbrella Academy. Meanwhile, Vincenzo ended its run to become one of the highest-rated K-dramas in cable TV history, and the feel-good rom-com Hometown Cha-Cha-Cha made it to #8 of FlixPatrol's global rankings
It's not surprising then, that audiences all over the world are on the lookout for the next big titles to include in their 2022 watchlist. So far, the choices we know of are already teeming with strong concepts and performers, but we managed (with great difficulty) to narrow down our top picks to ten.
Since many A-list actors are returning from their hiatus, popular webtoon thrillers are getting live action adaptations, and acclaimed directors are taking on more ambitious projects, we can predict that 2022 will be a year of binge-worthy K-drama comebacks.
Here are 10 K-dramas coming out in 2022 that should be on your radar:
1. The Chaebol House's Youngest Son
Cast: Song Joong Ki, Shin Hyun Bin
Director: Jung Dae Yoon (She Was Pretty, W: Two Worlds Apart)
Screenwriter: Kim Tae Hee (Sungkyunkwan Scandal, Beautiful Mind)
Fresh from Netflix's successful run of Vincenzo, Korean megastar Song Joong Ki will be embarking on another quest for vengeance as the youngest son of a questionably wealthy family. This time, he takes on two roles: first, as the family secretary Yoon Hyun-woo, who dies after being framed for embezzlement; and second, as Jin Do-joon, who is in fact Hyun-woo reborn and determined to avenge his past self.
Shin Hyun Bin (Hospital Playlist, He's on Duty) has been confirmed to star as the leading lady Seo Min-young, a resolute prosecutor who will stop at nothing to take down the tycoon family.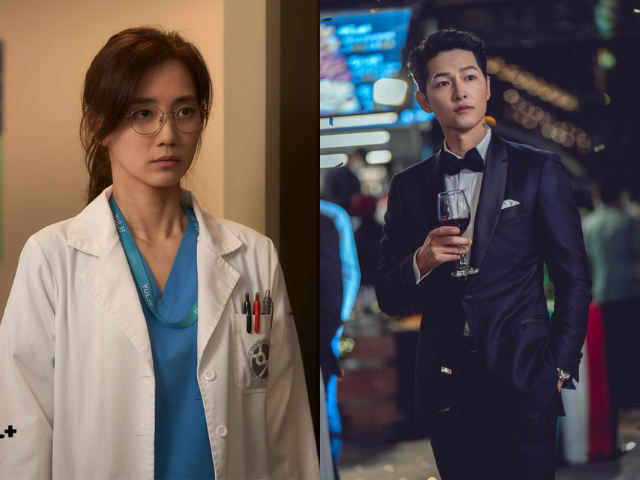 ADVERTISEMENT - CONTINUE READING BELOW
2.

Soundtrack #1
Cast: Park Hyung Sik, Han So Hee
Director: Kim Hee Won (Vincenzo, The Crowned Clown)
Screenwriter: Chae Yoon (She Would Never Know)
This musical romance drama is slated to bring together three large fan bases in 2022. Following a 20-year friendship between a photographer and lyricist, Soundtrack #1 will offer a friends-to-lovers story to the avid believers of Park Hyung Sik (Strong Woman Do Bong Soon), the growing following of rising star Han So Hee (Nevertheless, My Name), and fans of Vincenzo-helmer Kim Hee Won.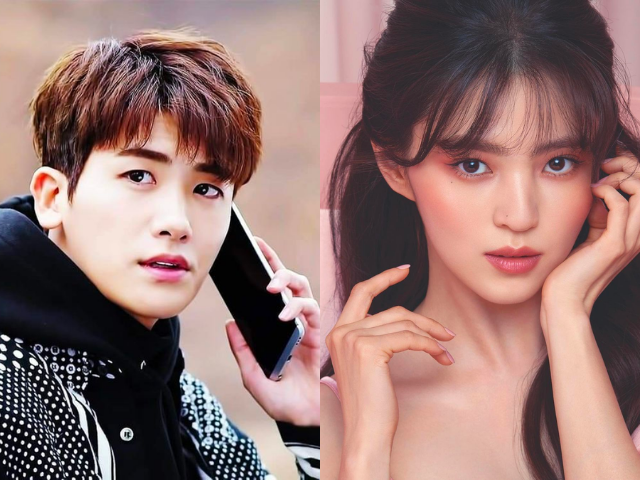 3.

Money Heist
Cast: Yoo Ji Tae, Jeon Jong Seo, Park Hae Soo, Lee Won Jong, Kim Ji Hun, Jang Yoon Ju, Lee Hyun Woo, Kim Ji Hun, and Lee Kyu Ho
Director: Kim Sung Ho (Voice, The Guest)
Screenwriter: Ryu Yong Jae (My Holo Love)
Netflix's Spanish crime drama Money Heist has enjoyed a 100% rating on Rotten Tomatoes since its first episode aired in 2017. For 2022, the streaming service is taking on the challenge of a South Korea-based adaptation, reviving some of the world's most beloved criminals with an impressive list of Korean leads from various detective and thriller projects. These actors include thriller favorite Jeon Jong Seo (The Call, Burning), Lee Won Jong (Special Labor Inspector Joe), Kim Ji Hoon (Flower Of Evil), and Lee Kyu Ho (Healer).
For those who have yet to fully grasp the hype, the Emmy-awarded Money Heist follows the ruthless criminal mastermind "the Professor" and his band of eight thieves in manipulating, scheming, and robbing the largest money-printing center in Spain.
ADVERTISEMENT - CONTINUE READING BELOW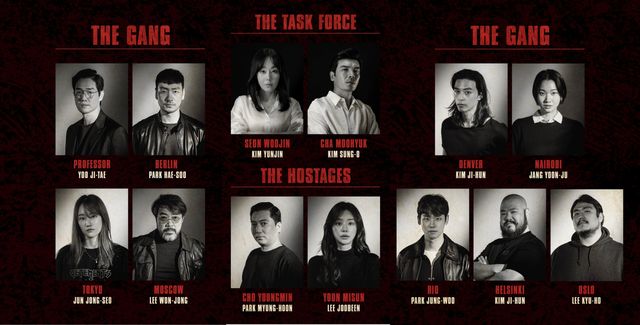 4. Twenty-Five, Twenty-One
Cast: Nam Joo Hyuk, Kim Tae Ri
Director: Jung Ji Hyun (The King: Eternal Monarch)
Screenwriter: Kwon Do-Eun (Mr. Sunshine)
Nam Joo Hyuk has steadily won the hearts of many since his breakthrough role as the swimmer Jung Joon-hyung in Weightlifting Fairy Kim Bok-joo. Since then, he has played a range of endearing sensitive boys who always put their hearts on the line—from a classical Chinese teacher in The School Nurse Flies to a programming genius in the 2020 Netflix hit Start-Up.
ADVERTISEMENT - CONTINUE READING BELOW
In Twenty-Five, Twenty-One, his fans might see in him a different, more hardened and weary man—a journalist carrying the weight of his family's bankruptcy going by the name of Baek Yi-jin. Opposite him is a similarly strong actress who can hold her own: Kim Tae Ri (The Handmaiden), as fencing professional Naa He-do.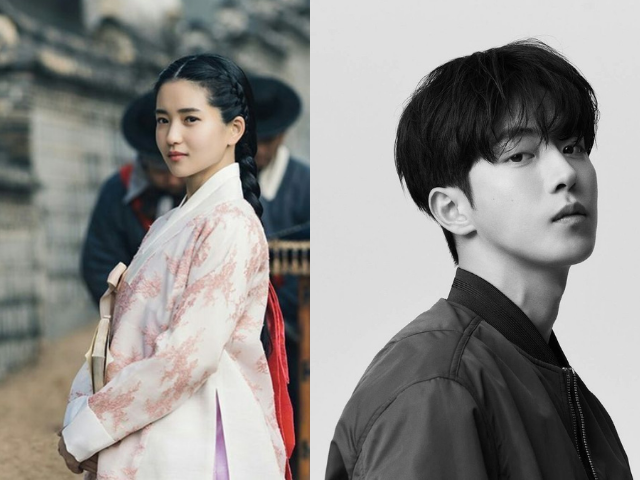 ADVERTISEMENT - CONTINUE READING BELOW
5.

Eve's Scandal
Cast: Seo Ye Ji, Lee Sang Yeob
Director: Oh Choong Hwan (Hotel de Luna, Start-Up, While You Were Sleeping)
Screenwriter: Yoon Yeong Mi (The Good Witch, Birth of a Beauty)
On the topic of big stars from Netflix hits, Seo Ye Ji from It's Okay to Not Be Okay is finally making an industry comeback with the chaebol melodrama Eve's Scandal. Fans who have fallen in love with the dark and refreshing textures she brings on screen will see her dangerous charm put to use once more in a drama involving trillion-won divorce lawsuits and family trauma. Watchful eyes are also on her leading man, Lee Sang Yeob (While You Were Sleeping, Give Love Away), who plays a reliable human rights lawyer caught in a series of unpredictable events.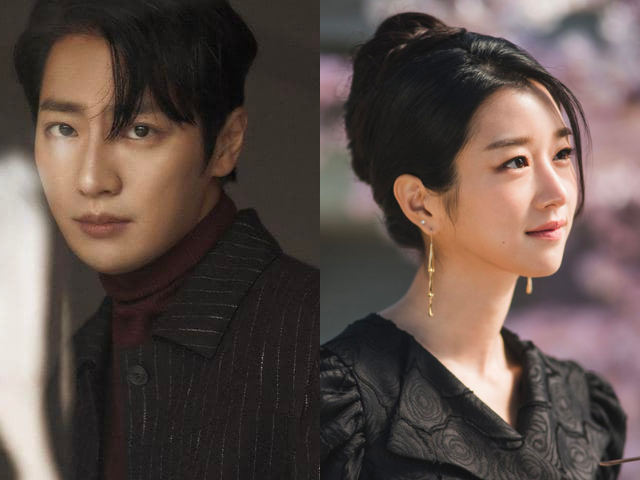 ADVERTISEMENT - CONTINUE READING BELOW
6. Big Mouth
Cast: YoonA, Lee Jong Suk, Kim Joo Hun
Director: Oh Choong Hwan
Screenwriter: Jang Young Chul, Jung Kyung Soon
Next in 2022's line-up of crime dramas is Big Mouth, which follows the story of Park Chong-ho (Lee Jong Suk), the man degradingly referred to by the show title. He is an all talk-no walk lawyer with only a third-rate winning percentage, but things change when he gets tangled up in a murder case and gets accused of being Big Mouse, a highly wanted conman. Meanwhile, his wife, Go Mi-ho (played by SNSD's YoonA) is a caring and careful nurse who will go to all lengths necessary to save her husband's name and reputation.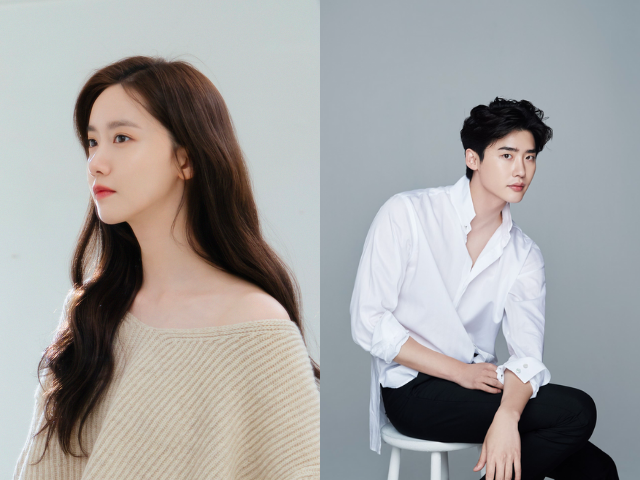 ADVERTISEMENT - CONTINUE READING BELOW
7. Meteorological Administration People: The Cruelty of Office Romance
Cast: Park Min Young, Song Kang
Director: Cha Young-Hoon (When The Camellia Blooms, Uncontrollably Fond)
Sreenwriter: Sun Young
Every office romance Park Min Young has starred in has been an unquestionable success. Among her most iconic roles include office secretary Kim Mi-so in What's Wrong With Secretary Kim (2018) and news reporter Chae Young-shin in Healer (2014.) This time, she graces the offices of a weather forecast service, and her name is Jin ha-kyung. A highly competent but reclusive individual, she makes for an unnatural but interesting match for the free-spirited and unassuming Lee Shi-wo (Song Kang). Stars Yoon Park (Itaewon Class) and Yura from the girl group Girls' Day have also been confirmed as support leads for the drama.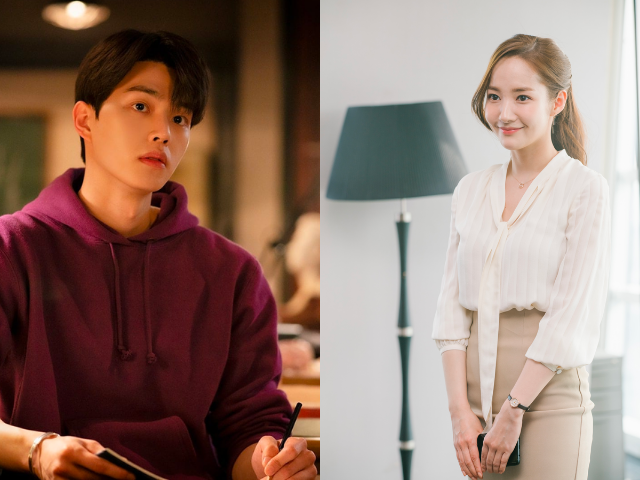 ADVERTISEMENT - CONTINUE READING BELOW
Cast: Son Ye Jin, Jeon Min Do, Kim Ji Hyun
Director: Kim Sang Ho (Run On)
Screenwriter: Yoo Young Ah (Encounter, Entertainer)
It's been a while since Son Ye Jin graced our screens with the show that took Goblin's spot in historic tvN acclaim, Crash Landing on You. This year, she has landed the role of Cha Mi-zo, a 39-year-old dermatologist from a wealthy family—something that might sound promising to those who miss Yoon Se-ri's heiress antics. Surrounding Mi-zo are two other women of the same age that she met from her second year in high school: a sharp-tongued acting coach by the name Jung Chan-young (Jeon Mi Do), and a timid Jang Jong-hee (Kim Ji Hyun).
The casting alone seems to hint that Thirty-Nine will not center on the usual romantic tropes featuring young couples, but will focus on female friendship on the brink of a new decade, and all the crises that come with that.
ADVERTISEMENT - CONTINUE READING BELOW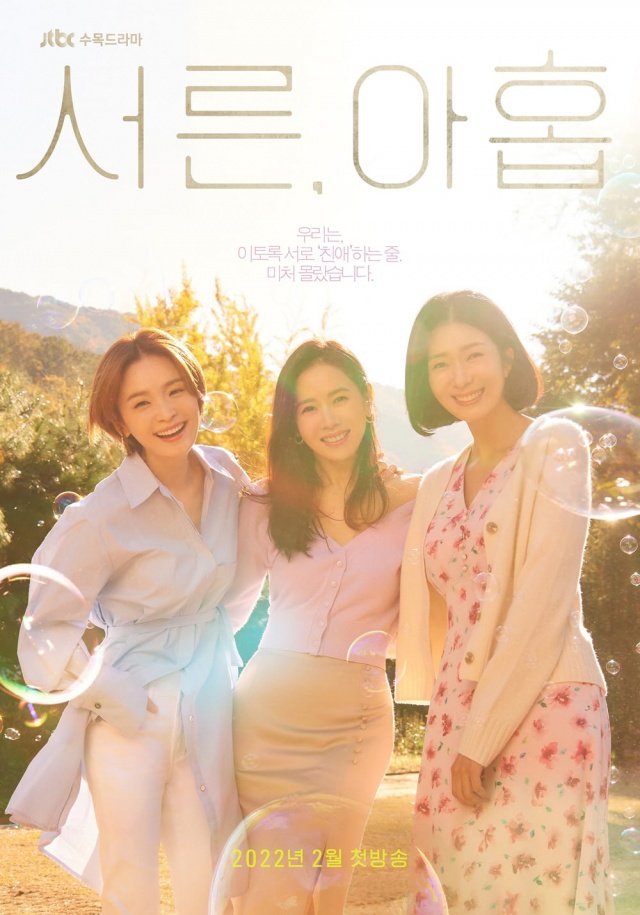 9.

All of Us Are Dead
Cast: Yoon Chan-young, Park Ji-hoo, Cho Yi-hyun, Park Solomon
Director: Lee Jae Gyoo (Trap, King2Hearts, The Fatal Encounter)
Screenwriter: Chun Sung Il (L.U.C.A.: The Beginning )
Fans of zombie-horror stories will not be left out next year. In fact, they are the first in line as the popular webtoon-inspired show All of Us Are Dead will begin airing as soon as January. Like all adaptations, the show isn't expected to depict its source material Now At Our School panel by panel. Rather, it will air eight episodes closely following a group of high school teenagers who find themselves fighting for their lives in an irreversible zombie virus outbreak. Once available for streaming, All of Us Are Dead will not only provide younger Korean stars a chance at international acclaim, but also become Netflix's 9th zombie original, proving that the genre remains to be one of the most in-demand ones at present.
ADVERTISEMENT - CONTINUE READING BELOW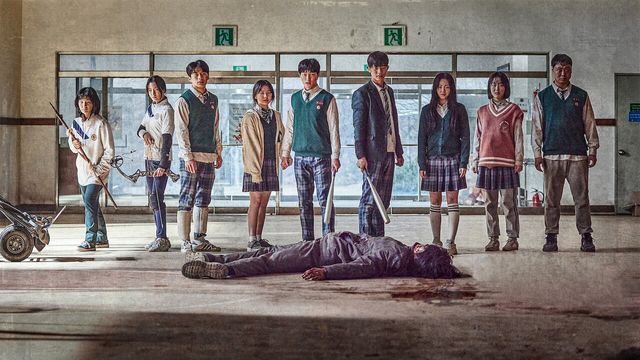 10.

Island
Cast: Cha Eun Woo, Kim Nam Gil, Lee Da Hee, Sung Joon
Director: Bae Jong (My Dream Class)
Screenwriter: Jang Yoon Mi (Cheer Up, Mr. Lee, Luck-key)
Speaking of highly-anticipated adaptations, Island is an upcoming fantasy exorcism drama based on writer Yoon In Wan and illustrator Yang Kyung Il's widely celebrated 2016 webcomic of the same name. Set on an evil-infested Jeju Island, it places rising star Cha Eun Woo in a role unlike any he's done before—even if this is his third webtoon drama to date. On top of that, the addition of reinterpreted fairy tales and thrillers to the romance-dominated catalogue of popular Korean dramas is also very promising.
ADVERTISEMENT - CONTINUE READING BELOW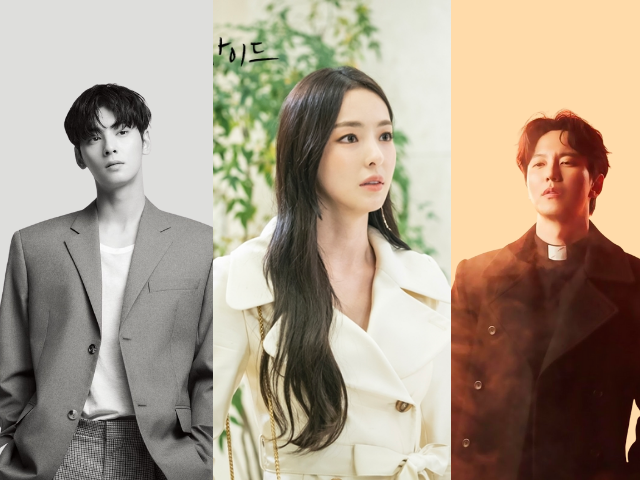 Related Stories from Preview.ph



Hey, Preview readers! Follow us on Facebook, Instagram, YouTube, Tiktok, and Twitter to stay up to speed on all things trendy and creative. We'll curate the most stylish feed for you!