If you've yet to watch Kim So Hyun in action, then this K-drama season is definitely the perfect time for you to do so. With her two shows currently airing simultaneously (River Where the Moon Rises and Love Alarm season 2), So Hyun continues to prove that there's no dimming her star 15 years into her career. Yes, you've read that right: She's been in the industry that long and she's still thriving—in her early 20s, no less. If that's not impressive then we don't know what is.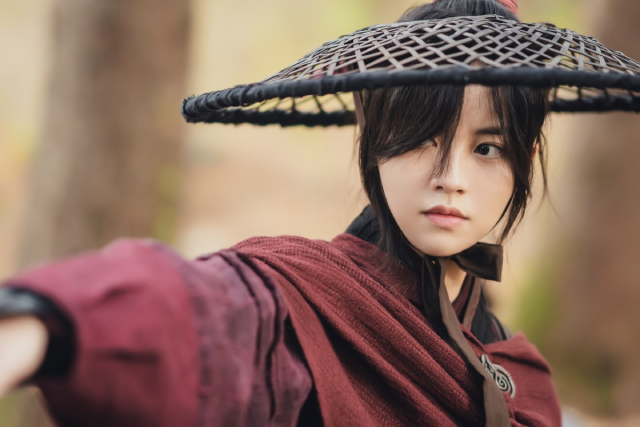 ADVERTISEMENT - CONTINUE READING BELOW
Below, we list down 10 more facts you need to know about the beloved wunderkind and Hallyu star Kim So Hyun:
1. She's a Gemini.
Born in Australia on June 4, 1999, So Hyun is a Gemini. She and her family eventually moved back to South Korea when she was just four years old.
2. She started out as a child actor.
Dubbed the "Nations' Little Sister," So Hyun entered the entertainment industry at the young age of seven. Her first role was for a supporting character in a special episode of the KBS anthology show, Drama City. She's since appeared in more than 15 films and TV shows throughout her career as a child actress, receiving particular recognition for playing the younger version of female protagonists such as Han Hye Jin in The Thorn Birds, and Lee Bo Young in Becoming a Billionaire.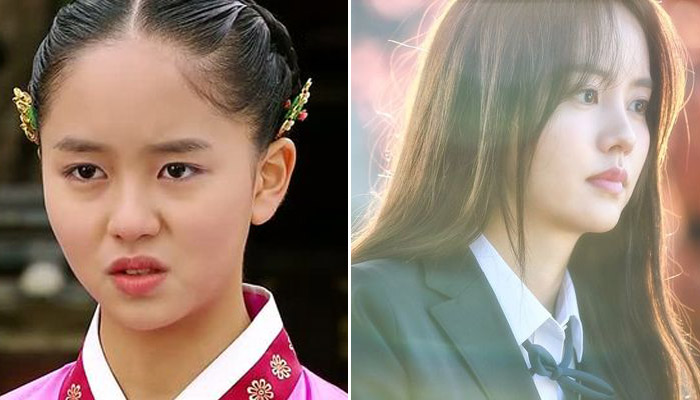 3. She rose to popularity for acting in "Moon Embracing the Sun."
So Hyun truly grabbed South Korea's attention for her character in the 2012 historical drama Moon Embracing the Sun, which starred Kim Soo Hyun and Han Ga In. She gave a standout performance as the younger counterpart of Kim Min Seo's character, Yoon Bo-kyung, a.k.a. the series' antagonist. In an interview with The Swoon in 2019, she actually revealed that she's most attached to Bo-kyung, out of all of the roles she's played. A testament to the acclaim she received, So Hyun was hailed Best Young Actress for her role by the MBC Drama Awards in the same year.
4. Her first leading role was for the teen drama "Who Are You: School 2015."
After mostly taking up supporting characters over the years, So Hyun finally earned her first leading lady role at the age of 16 for the teen drama Who Are You: School 2015. As an added challenge, she played identical twins on the show who just so happen to live two opposing lives. Starring alongside So Hyun were Nam Joo Hyuk and BTOB member Yook Sungjae.
ADVERTISEMENT - CONTINUE READING BELOW
So Hyun's multi-award winning performance on the series has since propelled the young actress towards more leading lady roles. Now considered a Hallyu star at just 21, she's top-billed several K-dramas including Bring It On, Ghost, The Emperor: Owner of the Mask, Love Alarm, The Tale of Nokdu, and River Where the Moon Rises.
ADVERTISEMENT - CONTINUE READING BELOW
5. She was homeschooled in high school.
As you can tell by now, So Hyun was one hell of a busy kid. While blessed in her career, her crazy schedule eventually took a toll on her schooling. Unable to properly balance her acting with her responsibilities as a student, So Hyun decided to drop out of high school to focus on being an actress instead. "Of course, I wasn't sure about my decision at the time. But luckily I received some good projects afterwards and was able to continue my career," she said in a 2016 interview with X Sports News. "My filming experience also contained something of the school life, so I didn't feel like there was something missing. And since I don't film alone, I made memories on set as well."
That said, So Hyun was still able to continue her education shortly after through homeschooling. "My ambition in acting has grown bigger and I don't think I can give up the roles that I've been given. Yet, I was unable to pursue my studies like others. This way, I will be able to have time to study well and to film," replied the actress to The Strait Times when asked about the arrangement.
ADVERTISEMENT - CONTINUE READING BELOW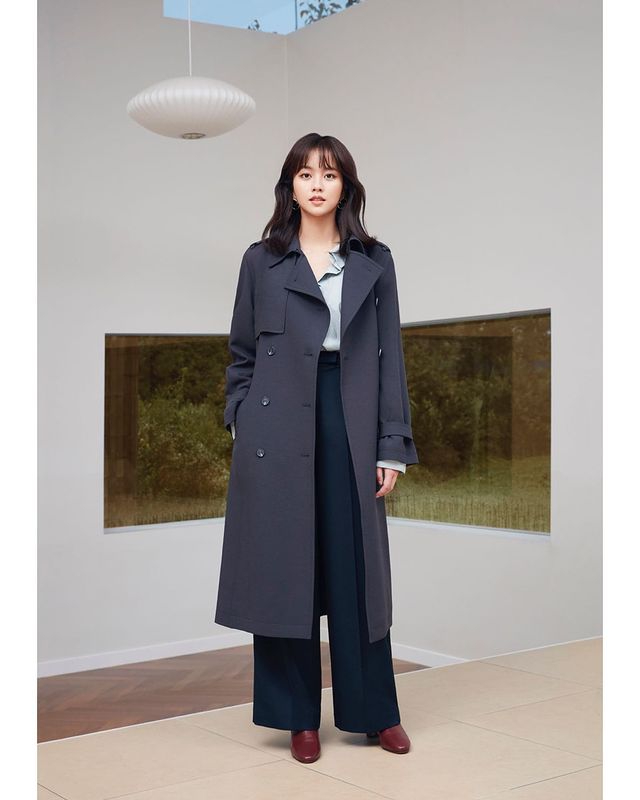 6. She was schoolmates with her "Love Alarm" co-star Jung Ga Ram.
Did you know that So Hyun and her Love Alarm leading man, Jung Ga Ram, actually attended the same college? The two both went to Hanyang University under the school's Theater department. When asked what it was like working with him on the show, So Hyun responded: "Jung Ga Ram and I went to the same university in 2018. He is very serious about his acting and very passionate. He really does his best for each scene. So, it was really helpful to have him around and I learnt a lot from him. He is a colleague you can depend on."
ADVERTISEMENT - CONTINUE READING BELOW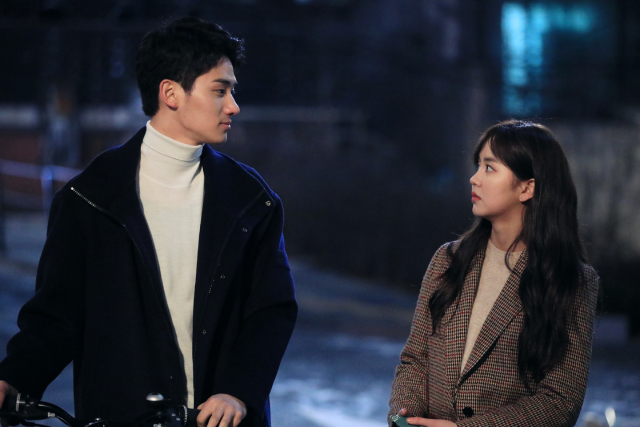 7, She's a prolific reader.
So Hyun's quite the bibliophile, too, as she loves reading novels. Though she may be fully focused on her acting career as of the moment, she once told L'Officiel Singapore that she might try her hand at writing her own book one day.
ADVERTISEMENT - CONTINUE READING BELOW
8. She's most like her character from "Page Turner."
In 2016, So Hyun starred in the three-episode KBS2 special, Page Turner. There, she played Yoon Yoo-seul, a piano prodigy who goes blind after an accident. While she has a different personality from Yoo-seul, So Hyun revealed that the character is most like the real her, amongst all the roles she's played. "Her traits of speaking her mind and being courageous to constantly better herself…I think we are pretty similar in those aspects and that was what I liked and was comfortable with when I played that role," she elaborated.
9. She's never dated anyone.
So Hyun has done nothing but act ever since she was seven years old. Apart from dropping out of school, another downside to her otherwise great career is that she's never had the time to actually date anyone. She even once said that filming for her projects consume most of her emotions anyway, which is why she doesn't feel a strong need to have an active dating life.
ADVERTISEMENT - CONTINUE READING BELOW
When asked by Sports Seoul if the fact affects her performance when it comes to romantic acting, So Hyun answered, "Because I don't have experience, I find scenes where the characters break up or scenes that require deep emotions to be difficult. That's why I try hard to feel exactly what my character feels in the drama, to the extent that I begin to think I have actual feelings for my co-stars. If I pretend, I think the full romantic effect isn't achieved, so I work hard to approach it with the utmost sincerity." Then again, the said interview was back in 2019, so who knows? Maybe she's had more luck since then.
10. She prefers acting in modern dramas.
So Hyun's repertoire consists of a fair mix of historical dramas and modern TV shows. She, of course, dedicates herself to any role she lands, but So Hyun has admitted that she prefers acting for contemporary dramas more. "When I act in modern dramas, I have bags or at least pockets on my jackets. I feel comfortable with my hand gestures and actions," explained the actress in an interview with KBS. "But when I wear hanbok, there are no such things, so it's somewhat awkward…I think modern dramas are easier because it's similar to my daily life."
ADVERTISEMENT - CONTINUE READING BELOW
Related Stories from Preview.ph
Hey, Preview readers! Follow us on Facebook, Instagram, YouTube, Tiktok, and Twitter to stay up to speed on all things trendy and creative. We'll curate the most stylish feed for you!