It's almost close to impossible to meet a person who doesn't like chocolate. It's a universally loved dessert favored by everyone with a sweet tooth, so it comes as no surprise whenever chefs and bakers try to incorporate chocolate in pretty much everything. Local shop Koko MNL had the same clever idea! They offer various types of snacks dipped in delectable chocolatey goodness—and they're the perfect treats to munch on while binge-watching your Netflix obsession!
"Koko is a brainchild of three girls [with a] common love for chocolate. There are a lot of dessert shops, but we wanted to push for easy indulgence and of course make use of local ingredients," the business owners tell Preview. Koko's selection includes ooey gooey s'mores and their best-selling salty-sweet gourmet potato chips. Classic hits! Below, we list down all their yummy choco-dipped snacks to choose from so you can decide which one to sink your teeth into first (or, you know, you just try 'em all):
ADVERTISEMENT - CONTINUE READING BELOW
1. S'mores
These aren't your typical campfire s'mores! Koko's version is dipped in dark chocolate—microwave it for a few seconds if you want the marshmallow part gooey and melted. Or, you can enjoy it chilled and eaten straight from the fridge!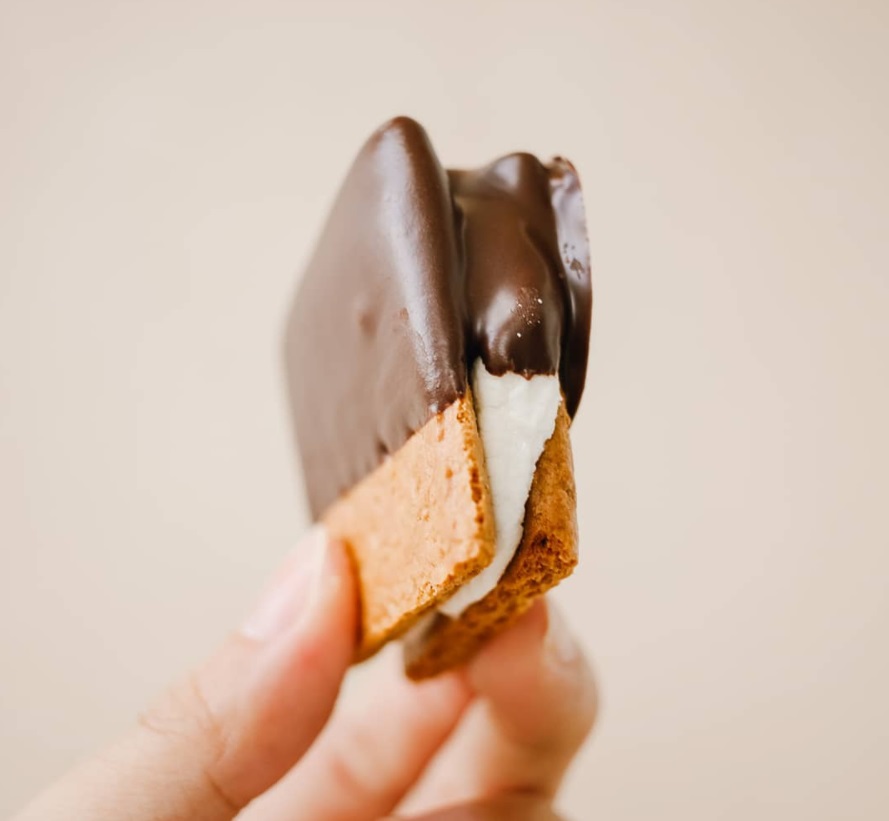 2. Gourmet Potato Chips
This addicting snack is perfect for your next K-drama marathon. The potato chips are dipped in either white or dark chocolate and are sprinkled with Himalayan salt. What a treat!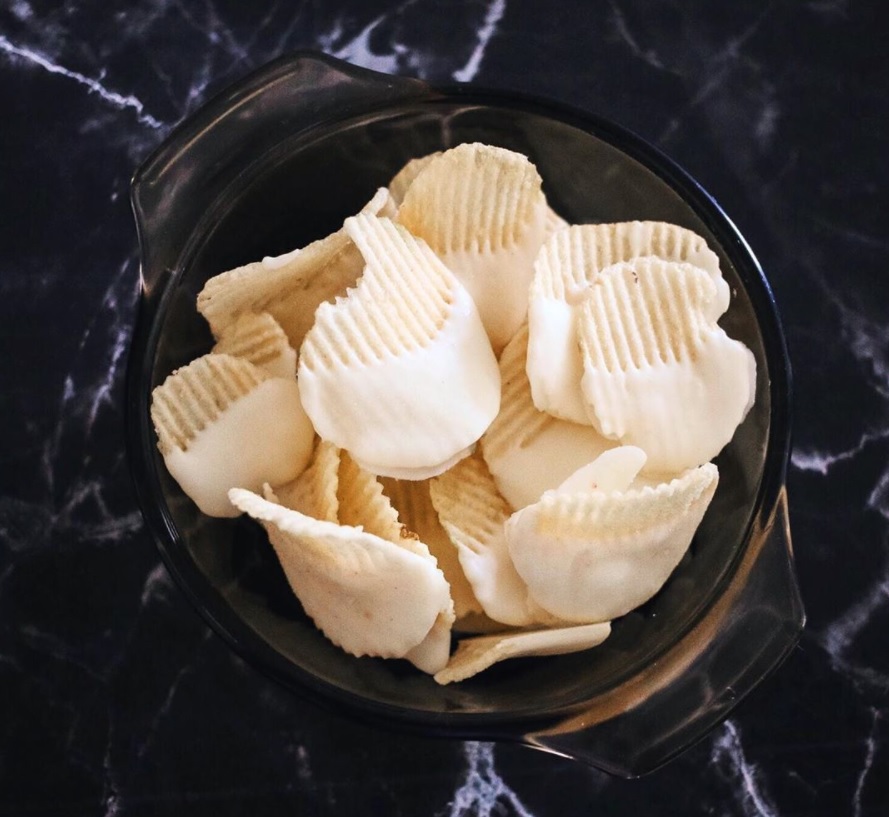 3. Pretzels
If you're a fan of pretzels and dark chocolate, then you'll definitely enjoy every bite of this salty-sweet twist.
ADVERTISEMENT - CONTINUE READING BELOW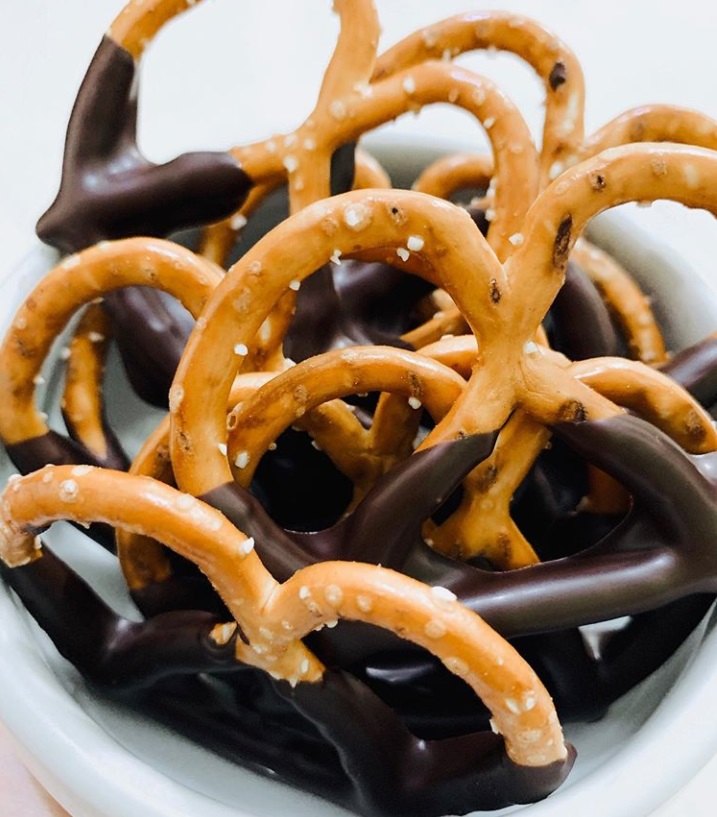 4. Dried Mangoes
A classic Filipino treat we all love, choco-dipped dried mangoes are a certified crowd pleaser.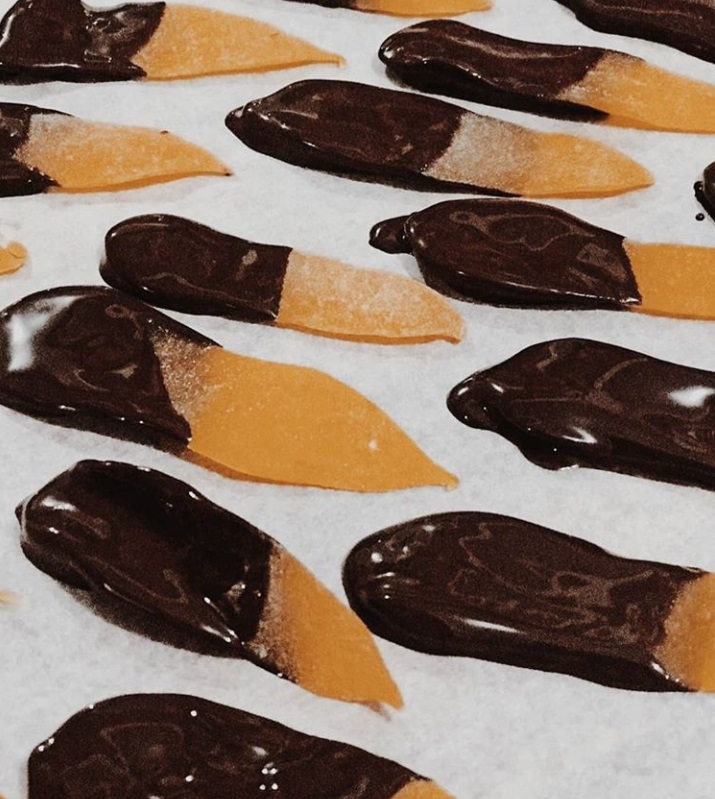 ADVERTISEMENT - CONTINUE READING BELOW
5. Strawberries
Want more fruity options? Koko also offers juicy strawberries dipped in dark or white chocolate. Their strawberries are "directly sourced from Benguet," so stocks depend on shipment/availability.