Looking at yourself in the mirror and deciding to get fit right then and there won't take fruit with the snap of a finger. It's a slow and steady climb to your goal, and even then, it's impossible not to go without a hitch. But with just enough willpower and dedication, you better believe that your dream body is well and perfectly in reach. Just take it from Kelly Medina, a fitness and fashion blogger who just posted arguably the most inspiring fitness journey you'll see today.
Kelly revealed his awe-inspiring fitness transformation on his Facebook page, documenting his transition from someone overweight clad in a yellow Christmas sweater to a seemingly new person who's now confidently flaunting his toned and defined six-pack. "Whenever I feel like I'm not making any progress, I constantly remind myself that I've gone so far in this journey. I'm still a work in progress and I'm trying my best to stick to my goals and just trust the process," Kelly's caption reads.
ADVERTISEMENT - CONTINUE READING BELOW
In an exclusive interview with Preview, the blogger revealed that his drive to slimming down and getting lean actually stemmed from a trip in Bangkok back in 2013. In the process of actively showing off his OOTDs for his blog, Kelly naturally went in search around the city for clothes to shop and piece together into looks. "I came to Bangkok thinking that I'll be able to score great deals from different shops—only to find out that most of them came in free sizes only. Whenever I asked each stall about the things I liked, they ended up saying that their products would not fit me," Kelly tells Preview.
CONTINUE READING BELOW
Recommended Videos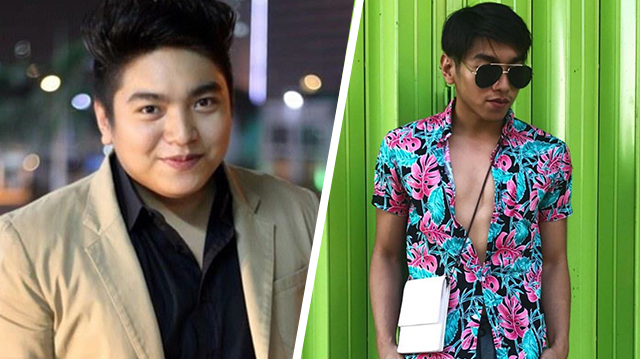 Refusing to let these comments get under his skin, he didn't allow what happened to result into a self-deprecating spiral—which, I'm sure, tends to happen to most of us. Instead, Kelly took them as his motivation to go after his ideal body. "I know that if I lose weight I'll be able to share more content and give my readers a variety of looks. Upon landing in Manila, I decided to enroll myself in a gym and hired a personal trainer to help me with my weight loss journey." A journey that is, no doubt, continuing to pay off as Kelly has now succesfully slimmed down from 220lbs to an incredible 160lbs!
ADVERTISEMENT - CONTINUE READING BELOW