Fresh beginnings are always brewing, and they come in many ways and shapes. It can take the form of your good cup of joe in the morning, or perhaps in a much grander sense, like starting a new business. Even as the world seemingly stood still in the past years because of the COVID-19 pandemic, new chapters were still started, showing how life continues to persist, and at times, grow, despite the circumstances. After all, such milestones are a reminder that life has many phases, but through it all, it never runs out of possibilities.
Married couple and founders of Keitora Coffee, Mac and Mayen Santiaguel, can attest to this after they were able to open many doors amid the pandemic. In the time spent in lockdown, they have gotten married, started a coffee truck business, and welcomed their first child together. The pair faced each life-changing occasion hand-in-hand, armed with their love, their passion for their dream, and their unwavering sense of remaining hopeful for things to come.
It all started way back during their high school years, when Mac and Mayen first got together. Through shared years filled with heartwarming dates and anniversaries, the pair would dream about building a business together, and like a sign from the future, they thought of putting up a food truck. "We weren't great cooks or had any special talent in cooking," Mayen told Preview. "So the idea [of running a food truck] was buried for a long time."
ADVERTISEMENT - CONTINUE READING BELOW
Time passed and after fifteen years of being together, Mac and Mayen tied the knot while on lockdown. As they went on with their new life together, Mayen saw an opportunity through the Japanese truck they had lying around. Dusting off their initial idea of putting up a food truck, she refined their plan further, and switched it to serving coffee instead.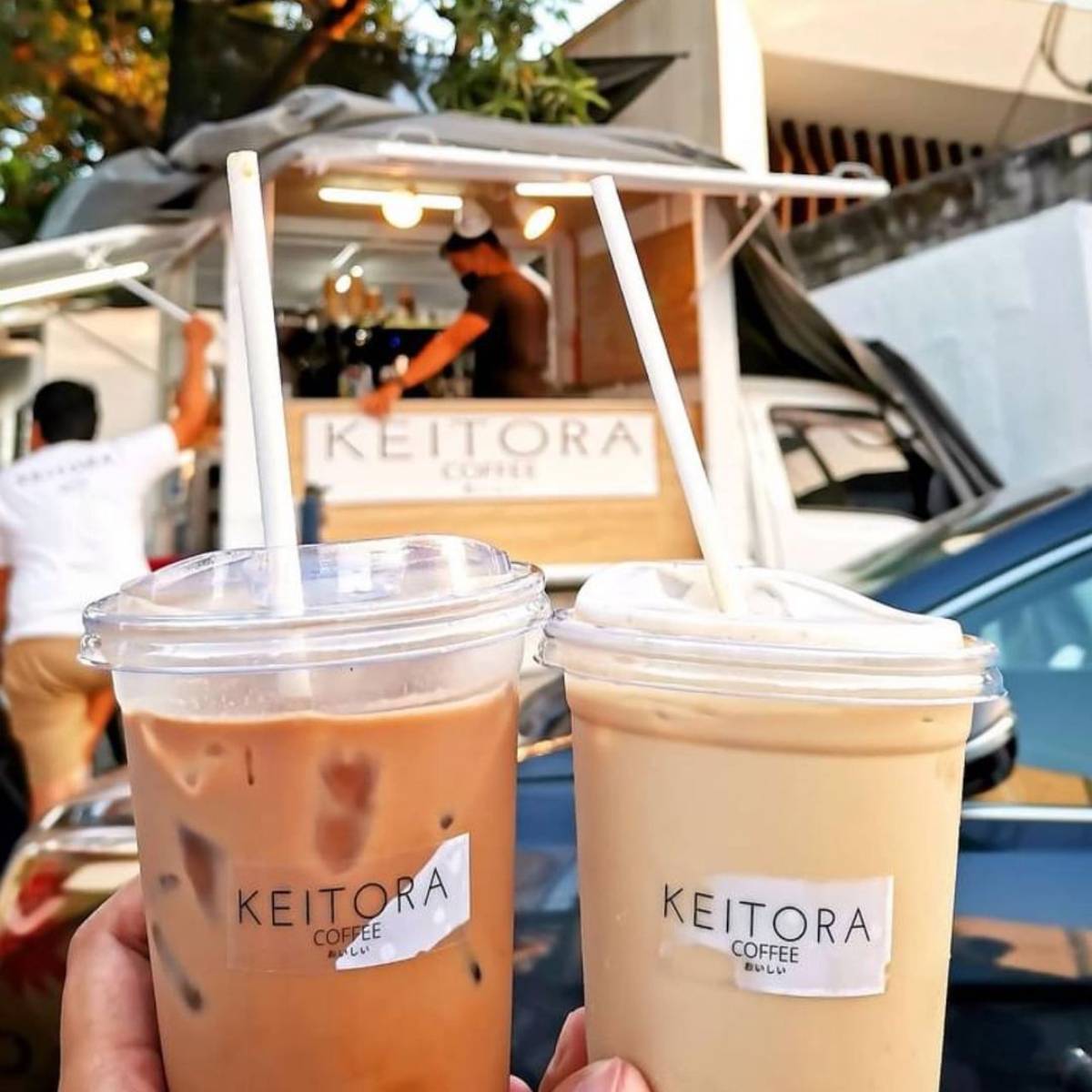 With his love for cars, Mac was right on board the idea and quickly fixed up the truck. Meanwhile, Mayen was more than eager to be the one behind the counter, brewing coffee, since she had previously been a barista, and then a food and beverage executive at a hotel in Singapore. "We had all the good elements to make a successful coffee truck, so we just went for it," Mac shared. Moving things into motion, they went on to create Keitora Coffee, with a capital of P250,000.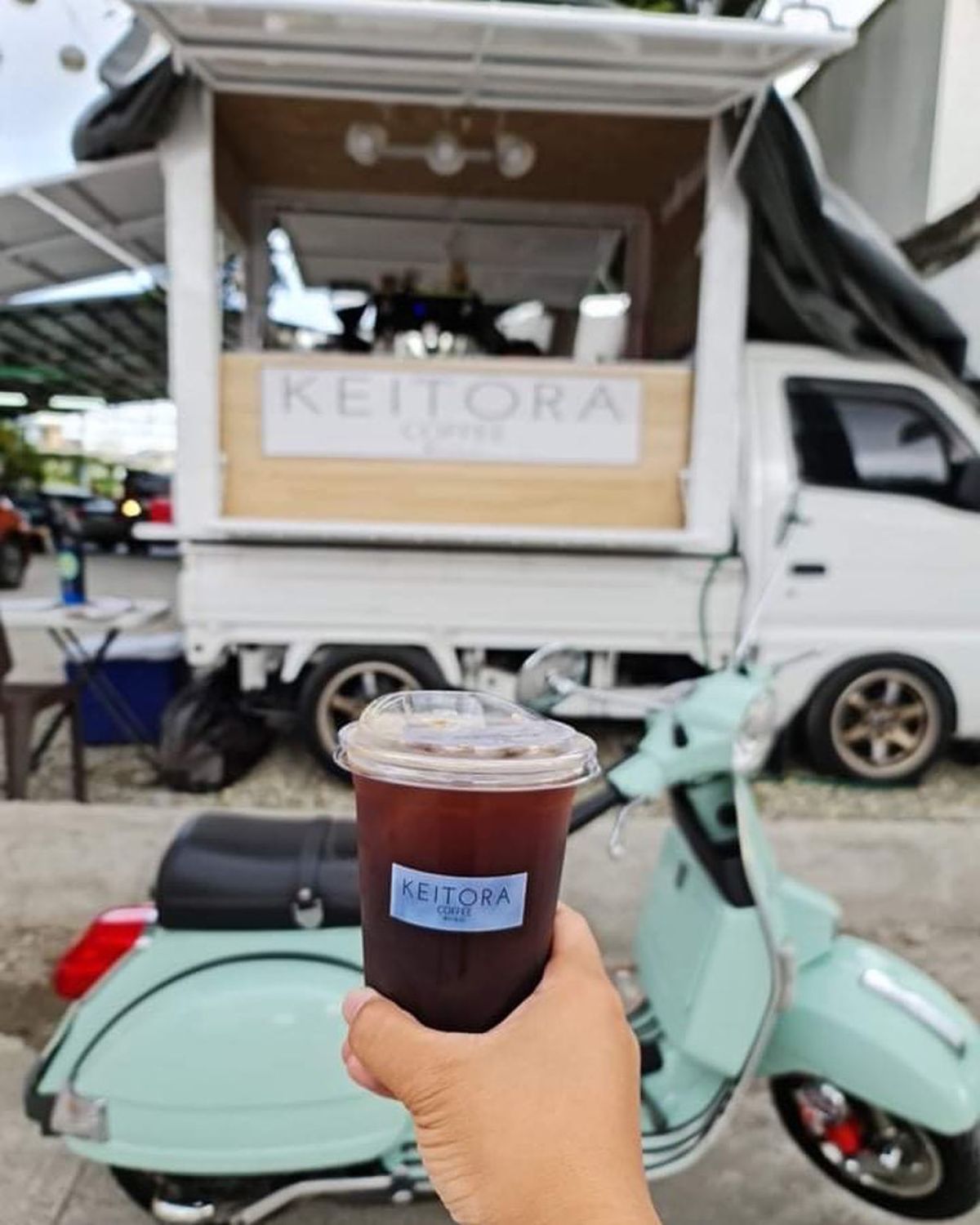 ADVERTISEMENT - CONTINUE READING BELOW
Once the stand was all set to go, Mayen took on the role of a barista while Mac worked the cashier and ran errands. Through this, they were able to become a friendly presence in the neighborhood, especially since they made sure to set their coffee truck in a place that has been their home through the years—BF Resorts Village in Las Pinas. It was a perfect fit and it was just like what they had always dreamed of.
However, something else, something bigger, was also brewing in Mac and Mayen's lives back then. Just less than two weeks after opening Keitora Coffee, they found out that they were expecting their first child. "We were ecstatic," said Mayen. "It was blessings upon blessings." To keep herself and the baby safe and healthy, Mayen stepped down from the coffee machine and had someone else take on the role of barista. Mac did his best to help by becoming more hands-on with their business, while also making sure that Mayen and the baby were taken care of.
ADVERTISEMENT - CONTINUE READING BELOW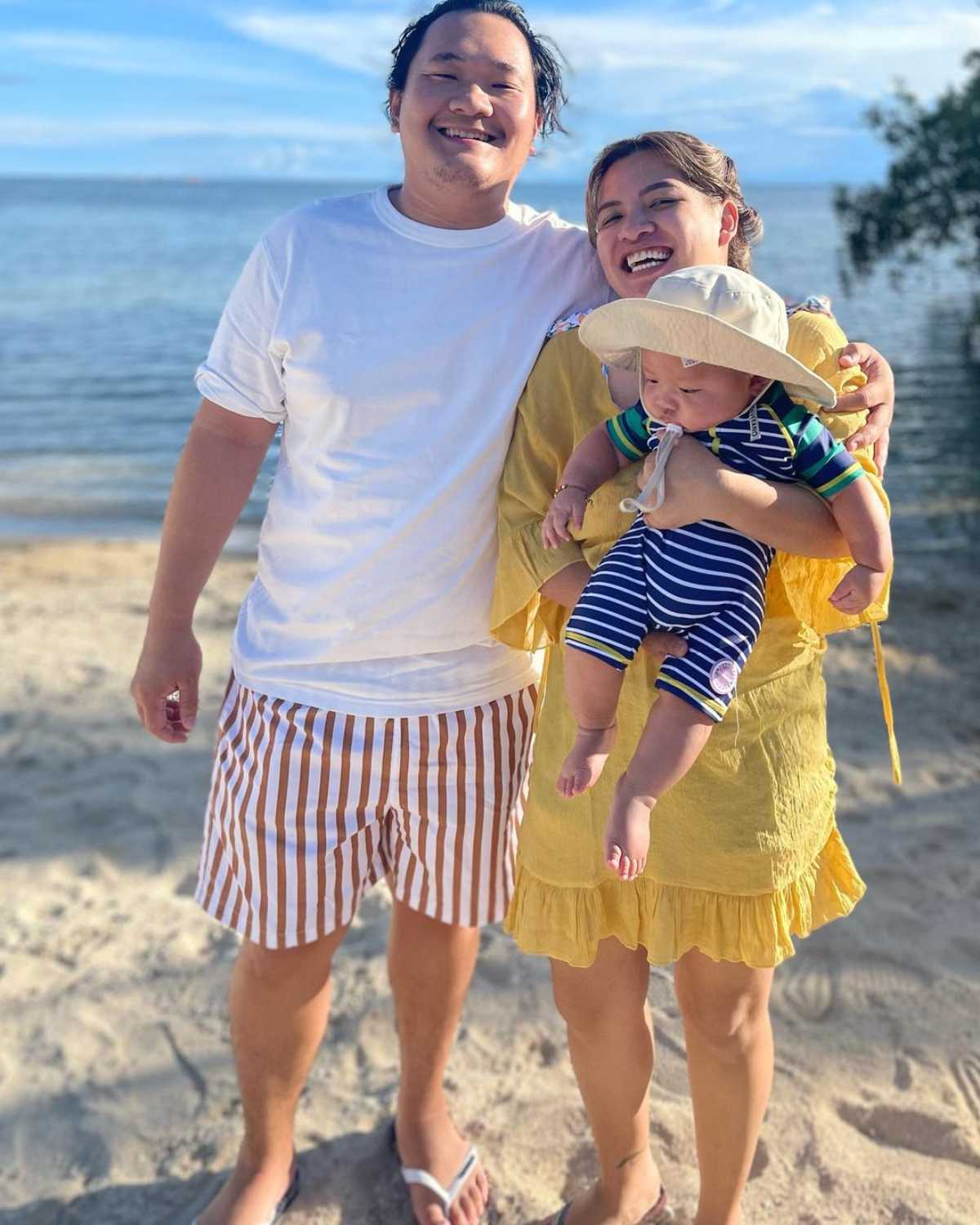 But of course, it's best to ride the motions of life's many gifts with the company of the people you love. Even though they were definitely a great team, Mac and Mayen were able to manage all the good things that came their way with the help of their family and friends. "It takes a village to raise a baby…In this case, a baby and a business," Mayen put it perfectly.
ADVERTISEMENT - CONTINUE READING BELOW
As a tribute to how things fatefully unfolded, the couple now lovingly calls their growing son, baby bean. Meanwhile, their other "baby bean", Keitora Coffee, remains to be one of the go-to coffee trucks in their village. Though they have started many chapters in just a matter of two years, this couple is always looking forward to opening new doors and so, they plan to further expand Keitora Coffee to have more branches in the future.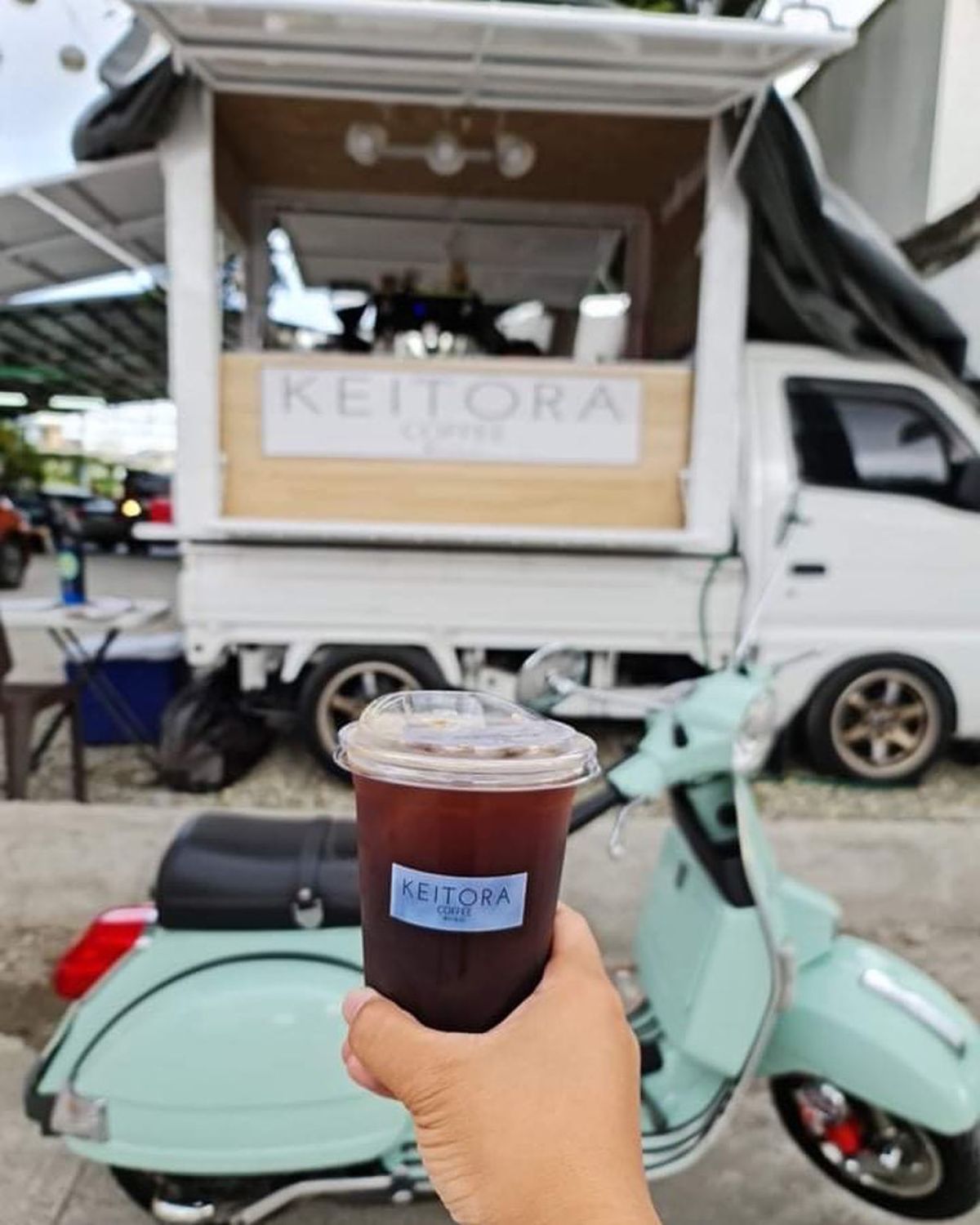 ADVERTISEMENT - CONTINUE READING BELOW
For more information on Keitora Coffee, check out their
Instagram page
.
Related Stories from Preview.ph



Hey, Preview readers! Follow us on Facebook, Instagram, YouTube, Tiktok, and Twitter to stay up to speed on all things trendy and creative. We'll curate the most stylish feed for you!