Kathleen Kaye Sone was gearing herself towards a career in business when by a lucky twist of fate, her professor planted the seed of becoming a voice talent. "During one of my class presentations, my professor told me I have a good voice and might want to try voice acting," she shares to Preview.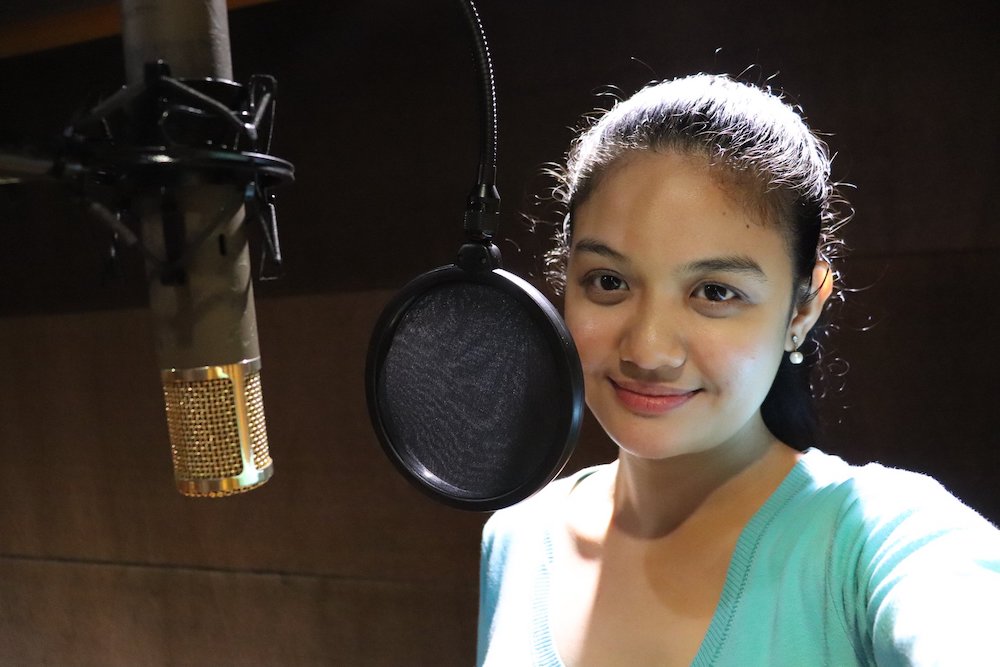 The casual comment piqued her curiosity that she began to look into the craft. "From there, I did some research and self-study," the 29-year-old reveals, "It was actually quite challenging because, at that time, I had no decent microphone, no training, and no connections at all. I basically started from scratch."
Kathleen Kaye Sone Reveals How She Started and How She Became TikTok-Famous
Fast forward to 2019 and six years of voice acting experience under her belt when she decided to launch Voiceover Flowers to fill in the gap she saw when she was starting out. Not only does her channel showcase her skills and share her experiences as an artist, it also offers "practical information, inspiration, and support for aspiring voiceover talents." And yes, it is a play on the K-drama Boys Over Flowers. "It's catchy, witty, and has a strong recall," she explains—much like the brand she built.
ADVERTISEMENT - CONTINUE READING BELOW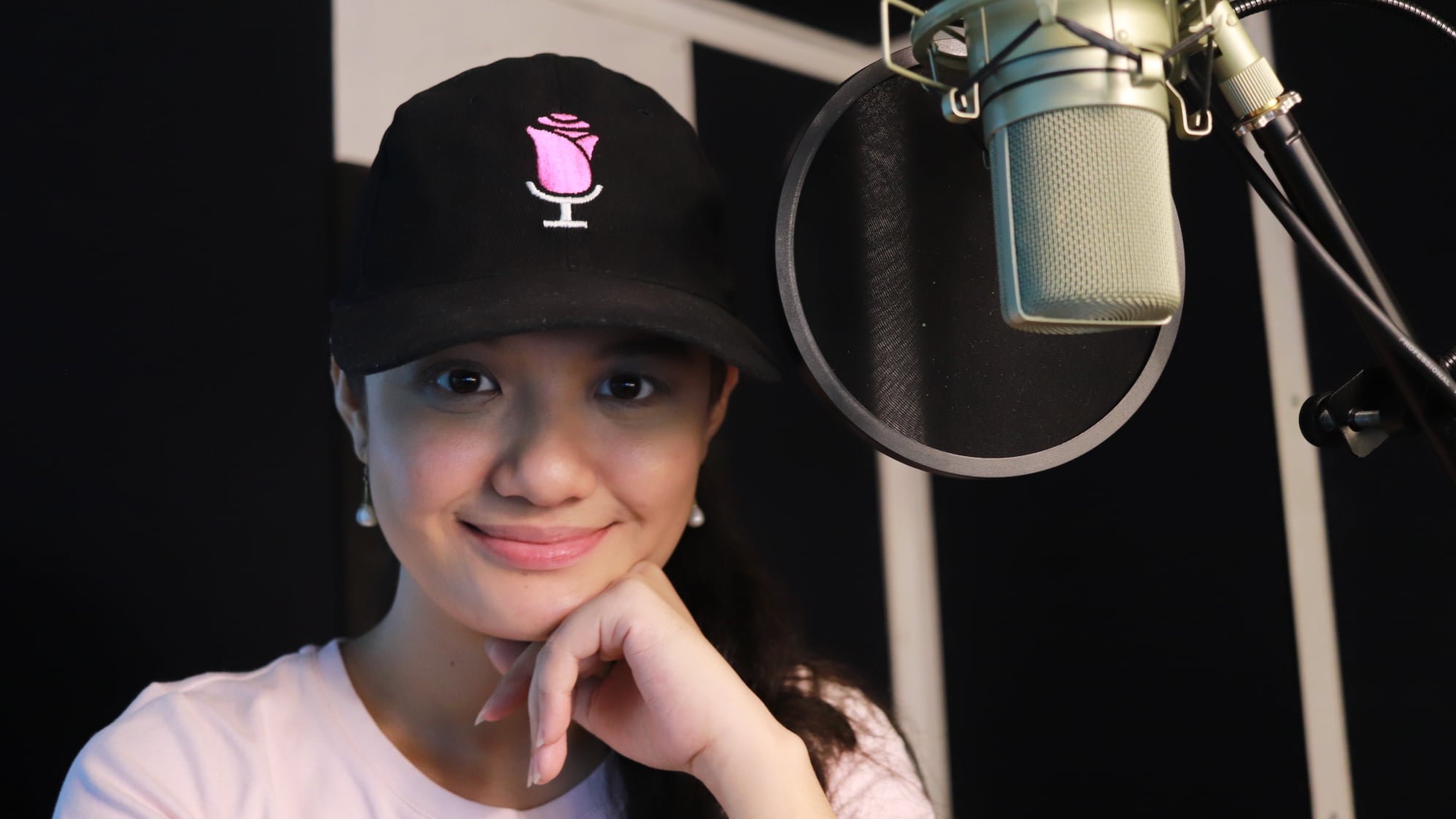 With a total of over two million followers, she has definitely brought voice acting front and center—especially on Tiktok. Funny enough, she reveals that she was actually hesitant to join the platform! She thought it was just for dance videos, but March 2020 saw her projects get postponed and she needed entertainment amidst all the pandemic stress. So yet in another serendipitous twist, she was able to carve her niche and exponentially grow her following. She'd even end up voicing the Preview Manifesto!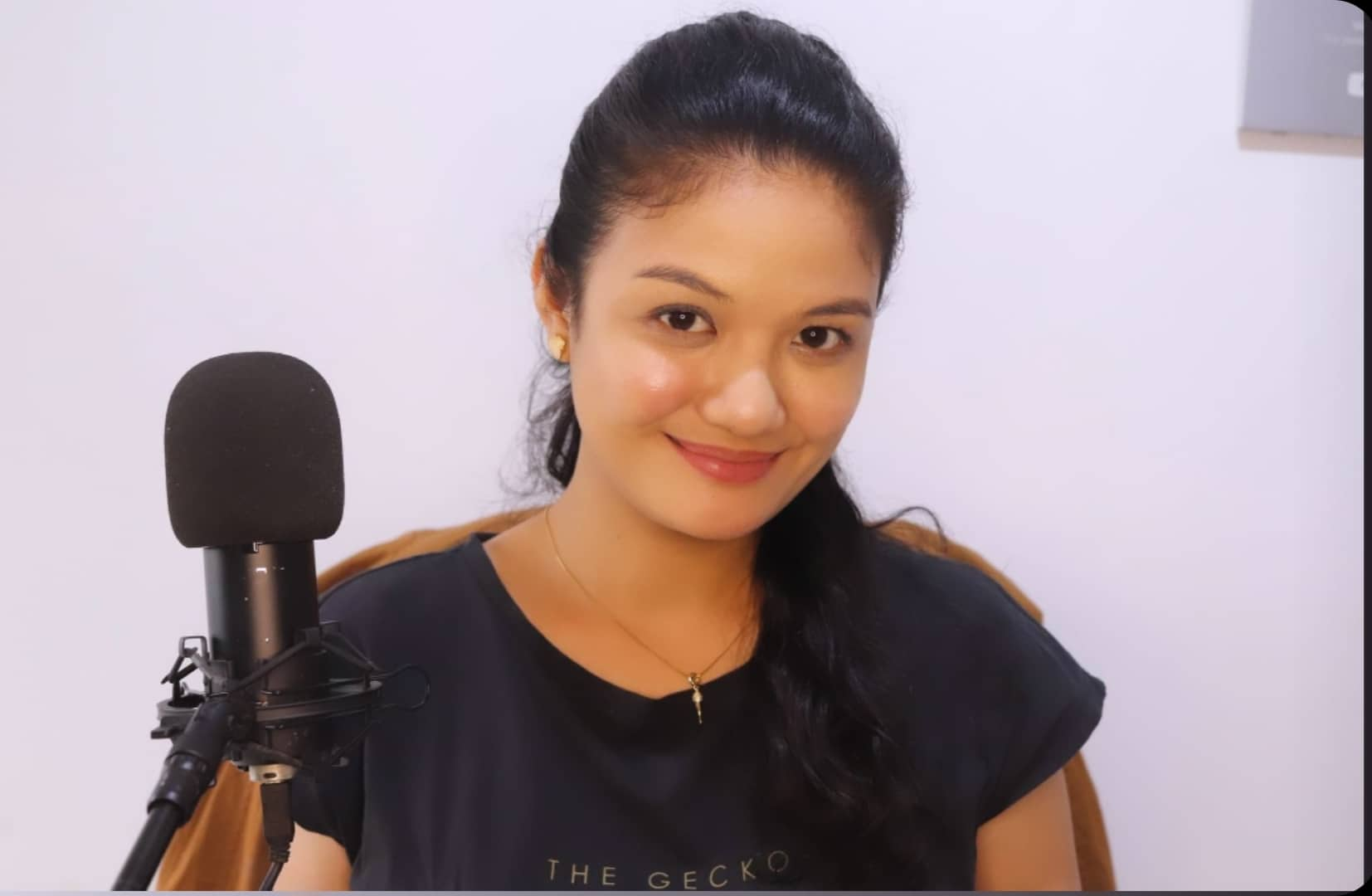 "It was unexpected," she says of her TikTok fame. "I did not know that many people would be interested in what I do as a voice artist." In a time where content creators hoping to go viral are as countless as the amount of filters to try, Kathleen attributes standing out to the joy and humor she incorporates in her videos. "It's very hard to get people's attention. So, I just enjoy what I do, put it out there, and let the universe (or the algorithm) do its thing," she says.
ADVERTISEMENT - CONTINUE READING BELOW
More than the numbers, it's the people behind those staggering figures that Kathleen does this for. "I am now creating content that I wished was available when I was just starting out," Kathleen states, "In this world full of negativities and discouragements, I want to be one of the reasons why someone pursues his or her passion."
Thinking of starting a career in this field? Read on for Kathleen Kaye Sone's tips!
READ: Filipina Voiceover Talent Kathleen Kaye Sone Shares Tips For Voice Acting
Can you tell us about your creative process? What are the steps you take upon receiving a brief?
"Whenever I get the script for a new VO job, I always make sure that I do a Script Interpretation and ask the following questions in order to perform the desired tone and delivery: Who is my audience? Who is the target market? What's the product, service, or information am I sharing? What's the call-to-action? What do I want to achieve? What's the whole message? Once I have answered these questions, I will read the lines and give the emotions needed for the VO to be effective."
ADVERTISEMENT - CONTINUE READING BELOW
How do you make each project distinct from each other?
"Every project is different. One of the things that I love about my job is I don't get to do the same thing every time. I get so excited whenever I receive a new VO job with a well-written script! So, I always make sure that I give the right emotions to match the tone and mood of the material. It's like I become a different person whenever I read a script and work with new clients."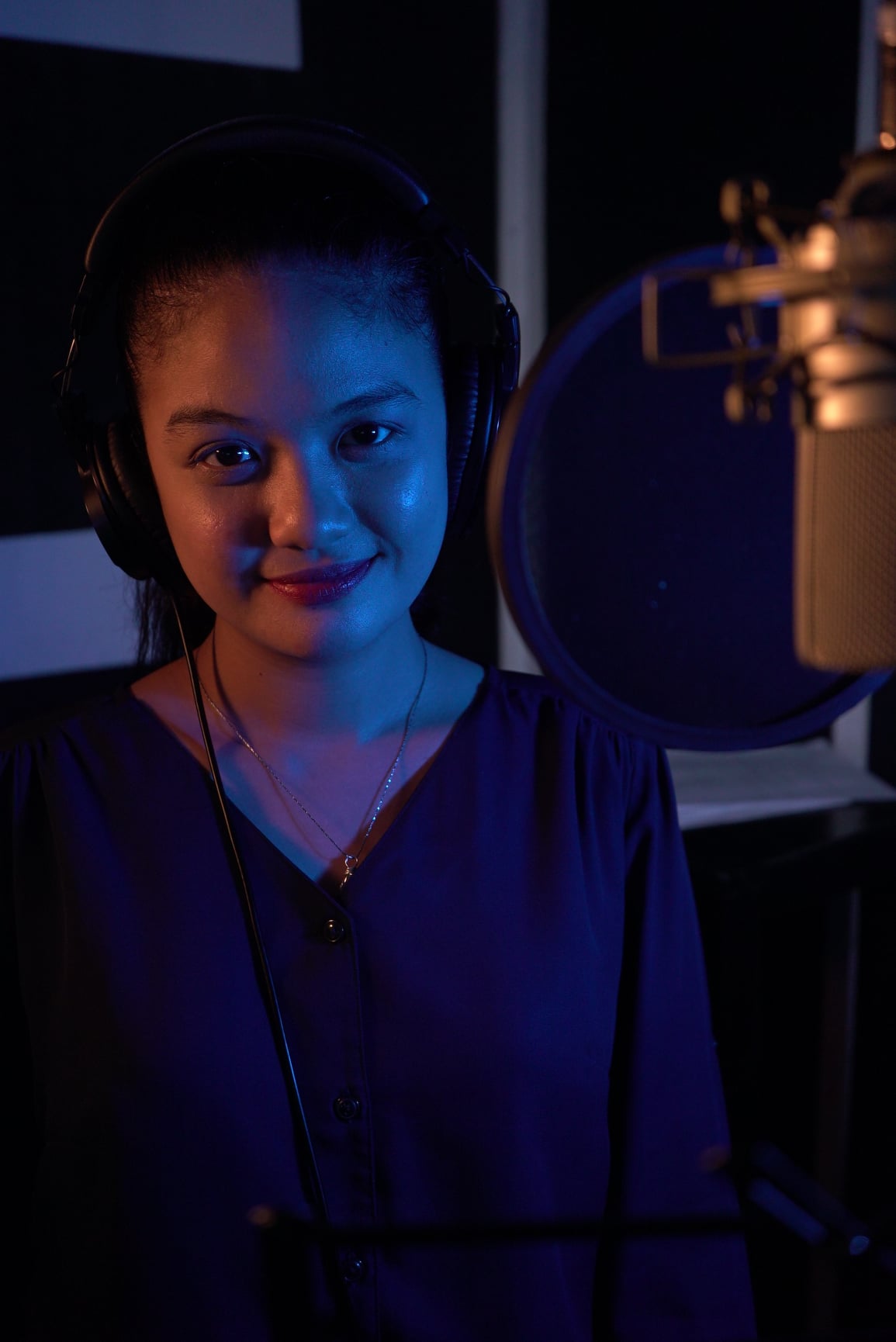 ADVERTISEMENT - CONTINUE READING BELOW
Can you share tips for aspiring voice talents?
"Based on my experience, my advice is to have the right motivation and proper mindset. It's important to have the right motivation when starting out because when self-doubt creeps in during those hard times, that motivation will keep you going.
"Don't skip ads. Except Netflix, I don't really subscribe to premium online accounts because I want to watch and hear those ads with voiceovers. You see, that voice talent went through a process. His/her voice was chosen for that ad for a reason. Listen and study carefully how the voice talent delivers those lines.
"Practice manifestation with clear and consistent action. They say that everyone can be a voice talent. Yes, it's true. Everyone can start a voiceover career. But not everyone is willing to hustle and handle rejections. So, you really have to prepare yourself physically, emotionally, mentally, and financially. It's also important to always be humble and kind to fellow voice artists.
ADVERTISEMENT - CONTINUE READING BELOW
"Lastly, do not compare yourself to other voice talents. Everyone has a unique voice, and we should love our own. The only time we can compare ourselves to others is when we're coming from a place of learning and getting inspiration from that comparison."
For more information, you may visit her official website and Tiktok.
Related Stories from Preview.ph



Hey, Preview readers! Follow us on Facebook, Instagram, YouTube, Tiktok, and Twitter to stay up to speed on all things trendy and creative. We'll curate the most stylish feed for you!