Imagine getting your daily cup of joe from the small stand down your street. We don't just mean that instant 3-in-1 that you can snatch from a random vending machine, mind you—we're talking good quality local brew supplied by actual coffee farmers. Luckily for the locals of San Pedro, Laguna, they have Kapeng Maliliit stationed right around their vicinity.
Founded by a group of like-minded coffee lovers, this unique café sports a storefront reminiscent of your neighborhood sari-sari store. It's a deliberate look they took on in order to feel more familiar and inviting to anyone who passes by their shop. Much like buying chichirya from the nearest street store with your spare change almost every day, Kapeng Maliliit's design and fuss-free ambience undoubtedly evokes a similar, leisurely routine.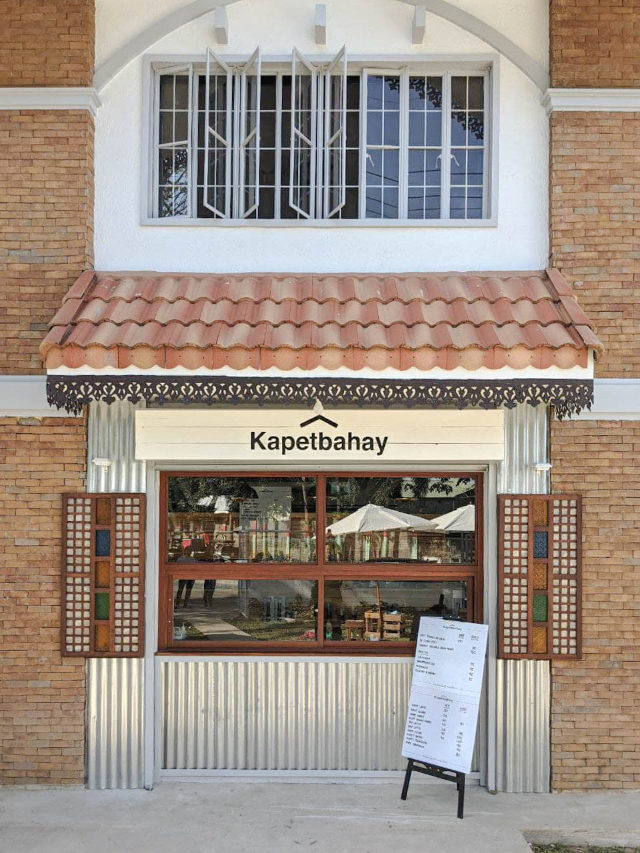 Newly minted on March 10, 2021, customers can enjoy Kapeng Maliliit in three ways: First, there's Kapetbahay, the café's open dining area where visitors are free to lounge around and hang out; Second is Kaperaso, a grab-and-go spot for busy individuals just passing by; And third is Kaperanggot, their stand that similarly caters to workers or bikers in need of a quick caffeine kick. "It can also be a model for pop-ups," adds Kapeng Maliliit's owners.
ADVERTISEMENT - CONTINUE READING BELOW
Speaking of the coffee entrepreneurs, below, we talk more to the founders of Kapeng Maliliit about how their cool idea came to life. They also discuss the bestsellers that any new and curious customers should try.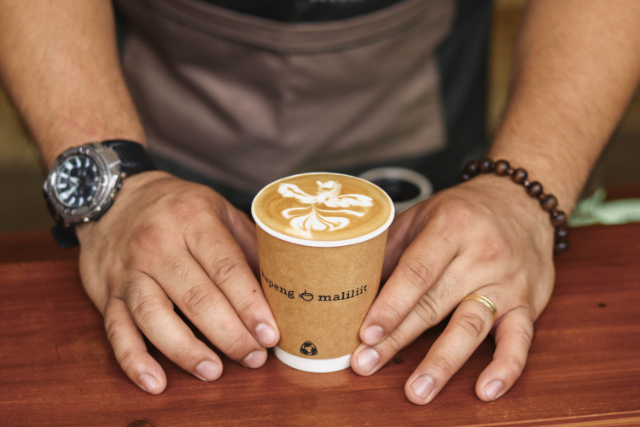 How did the idea for Kapeng Maliliit come about?
"The idea first came about when my partners and I realized our love and passion for coffee and how we wanted to share this and be able to provide affordable good quality coffee to those who are not only coffee enthusiasts but also love coffee in general. We decided that we wanted to build a coffee spot that will cater to the greater market. Something easy and accessible in the neighborhood. And that's how Kapeng Maliliit came to be—a coffee spot that does not seem intimidating, but can provide a cozy, humbling, belonging, nostalgic, and homey feeling to those who would love to know, appreciate, or just enjoy coffee a little bit more. And given the situation now, it's perfect kasi malapit lang siya puntahan from bahay especially those people who just want to stay home."
"Aside from that, we also wanted to focus more on local coffee, for people to appreciate it more. Hopefully people will realize how the Philippines actually have good coffee to offer. So, kung gusto niyo matikman ang masarap na local coffee at an affordable price, sa Kapeng Maliliit yun!"
Why did you opt for a sari-sari store type image for your store?
"We opted for a sari-sari-store like image because we wanted to be accessible within the residential neighborhood. We wanted a look that is familiar, inviting, and open to those people in the community where we are at. We wanted to be able to provide a safe space for all coffee lovers regardless of what they know or don't know about coffee, and not be shy to ask whenever they have questions about coffee, because we will guide and help them. Yung tipong babalik balikan kami ng mga tao not only because nasasarapan sila sa kape at pagkain namin, but also because they feel at home and accepted by our baristas and staff. "
ADVERTISEMENT - CONTINUE READING BELOW
What are your bestsellers?
"We have an offbeat coffee beverage menu which we crafted ourselves from scratch. We wanted our drinks to reflect Pinoy goodness. So it's all locally themed. Our bestsellers for our drinks are Iced Ala Latte, Kape Leche, Ube Latte, Tsoko ni Lola & Kapeng Ginhawa. We also have Kape Mano-mano, which is a choice of Aeropress or V60 coffee drips from special microlot Philippine Coffees. Aside from that, we have what we call Dobol Trobol (double trouble) which is a beer float. And, last but not the least, Cookies and Cream for the milk tea lovers."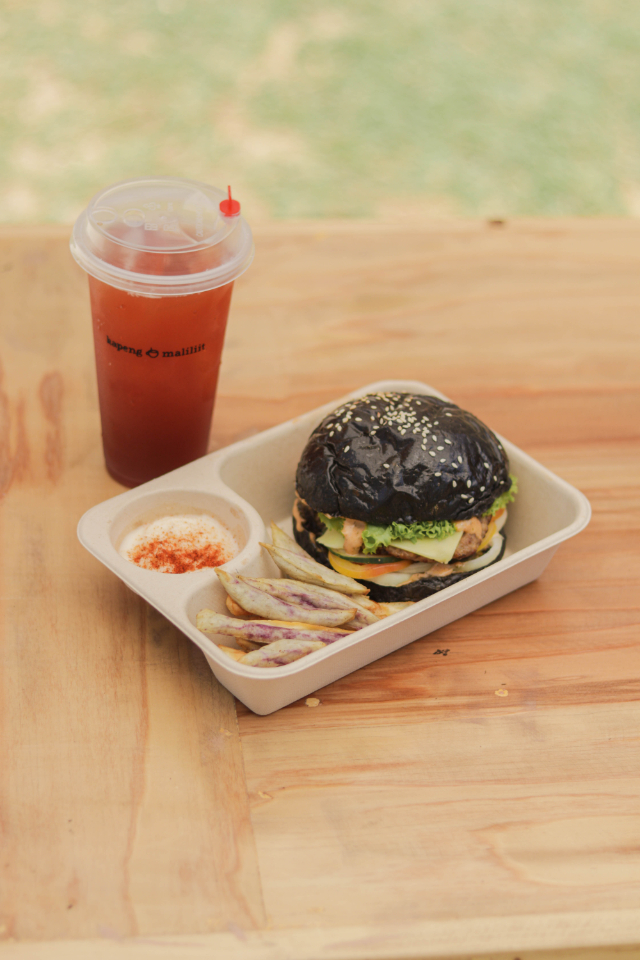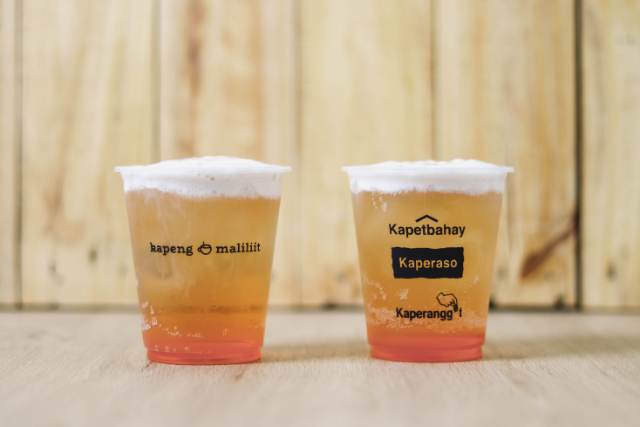 "For the food, our freshly baked pandesal is our #1 hit, then we have our Coffee Bun and Longga Burger. We also have this goal wherein we want to support neighborhood businesses and home entrepreneurs as our suppliers of choice. That's why our leche flan is sourced from a good friend who started his leche flan business from home during the COVID lockdown, and our ube halaya is sourced from a community near a farm in Laguna."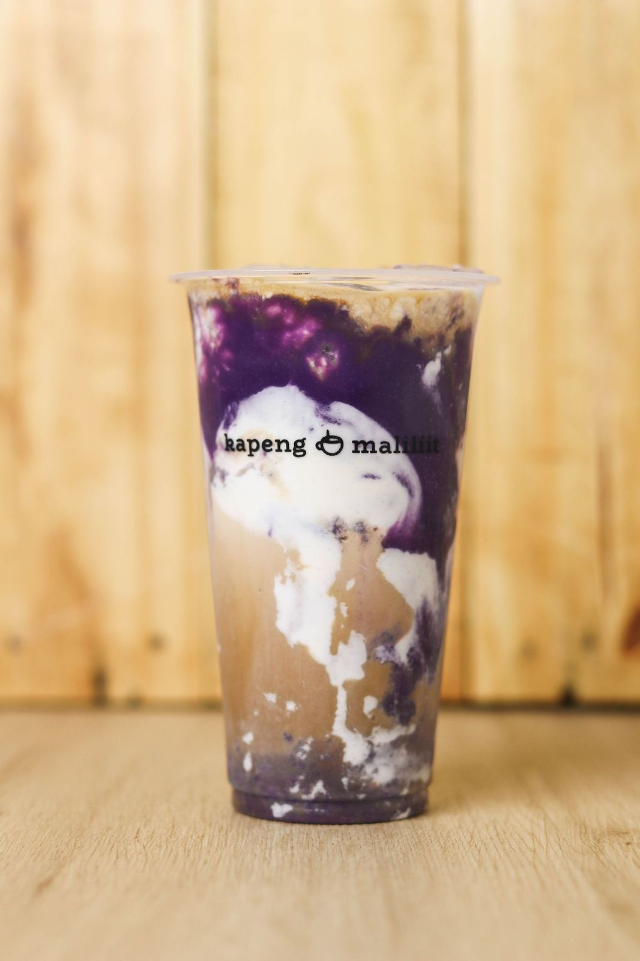 Check out their full menu below.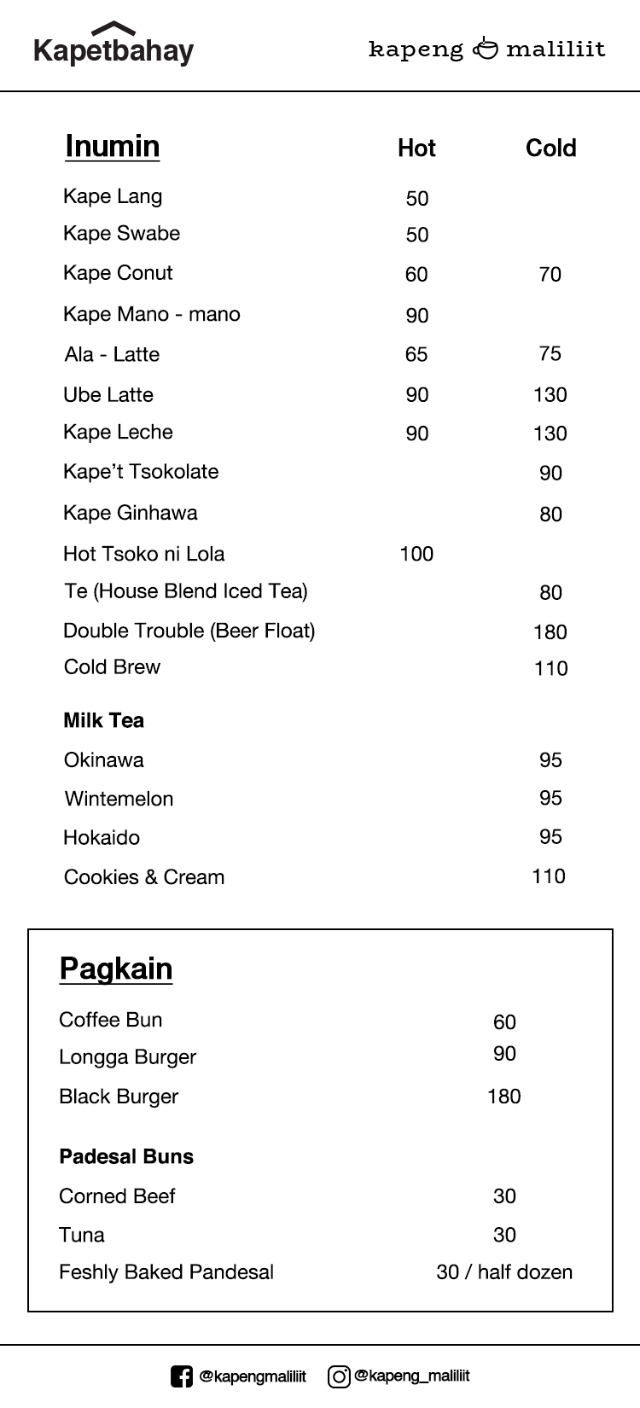 ADVERTISEMENT - CONTINUE READING BELOW
Do you allow dine-in? How does that work and do you have health and safety protocols in place for COVID-19?
"For Kapetbahay, we do allow dine-in in an open and outdoor setting. Our tables and chairs are fixed in a way that there is social distancing amongst the customers, and our counter has a screen that provides the right amount of distance between our baristas and customers. Alcohol and sanitizers are also provided at the counter for customers to use. On the other hand, Kaperaso and Kaperrangot are both in a grab-and-go concept, so there is no dining in."
Note: Due to ECQ, Kapeng Maliliit is currently only open for pick-ups and take out.
For more information about Kapeng Maliliit's protocols and store hours during the ECQ, visit their official Facebook page here.
Kapeng Maliliit is located at Lot 12 Blk 6 Main Ave. St. Joseph Village 10 Ph 3 Langgam San Pedro Laguna
Related Stories from Preview.ph



Hey, Preview readers! Follow us on Facebook, Instagram, YouTube, Tiktok, and Twitter to stay up to speed on all things trendy and creative. We'll curate the most stylish feed for you!