Looking for a K-drama fix that won't melt your teeth with saccharine stories? Not yet over juicy and revenge-filled plotlines similar to shows like The Penthouse and Vincenzo? Looks like you're in need of some Taxi Driver binge-watching!
With a growing audience after each new episode, this crime-thriller proves worthy of the attention it's been receiving, thanks to its riveting twists and turns. Add in the show's highly credible cast and crew, and you've got yourself a recipe for an addicting Korean series. FYI, Taxi Driver was co-produced by the Creative Leaders Group Eight, the same company behind top-rated shows such as My ID is Gangnam Beauty, Bring it On, Ghost, and the iconic Boys Over Flowers.
Not convinced to press play just yet? Below, we've list down five reasons why you should give this K-drama a chance.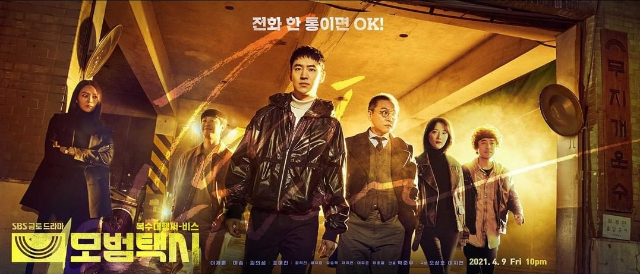 ADVERTISEMENT - CONTINUE READING BELOW
1. It has a thrilling plot that will quickly reel you in.
Taxi Driver is based on a popular webtoon called The Deluxe Taxi, a.k.a. Red Cage (for the English version) by writer Carlos and artist Lee Jae Jin.
A noble and loyal son, Kim Do-gi's life falls into shambles when he arrives home one day to find that his mother's been brutally murdered. After suffering from depression, this former Special Forces officer decides to shift careers and work as a driver for what seems like an ordinary transportation company called Rainbow Taxi. However, there's more to it than meets the eye—the business is actually a covert deluxe taxi service that seeks out vengeance for victims who were failed by society's poor justice system. Along with Do-gi is a high-performing team made up of members who were also let down by the law. Together, the fierce crew meet folks of different strokes, including hardworking prosecutor Kang Ha-na, who's fully intent on investigating the seedy taxi service.
CONTINUE READING BELOW
Recommended Videos
2. The show is made up of an absolutely stellar cast.
Top billing the thriller is Lee Je Hoon, who plays the mysterious character of Kim Do-gi. Je Hoon is best known for his equally stellar performances in the 2016 Baeksang Arts Award-winning drama Signal, and the romantic series Where Stars Land, for which he bagged the Top Excellence honor at the 2018 SBS Drama Awards. You can also catch him in the on-going emotional and touching Netflix K-drama, Move to Heaven.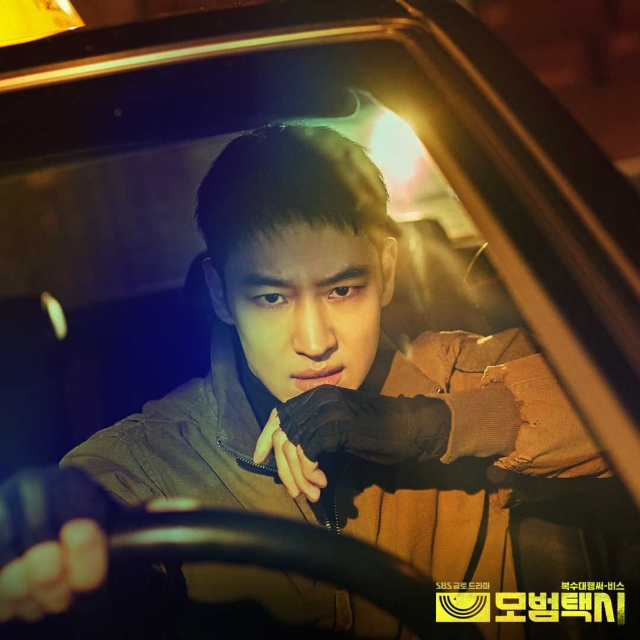 ADVERTISEMENT - CONTINUE READING BELOW
Starring alongside him is model and actress Esom, from the multi-nominated 2020 Baeksang Arts Award-winning film Samjin Company English Class. Esom brings even more personality to Taxi Driver with her portrayal of the stern yet passionate prosecutor Kang Ha-na.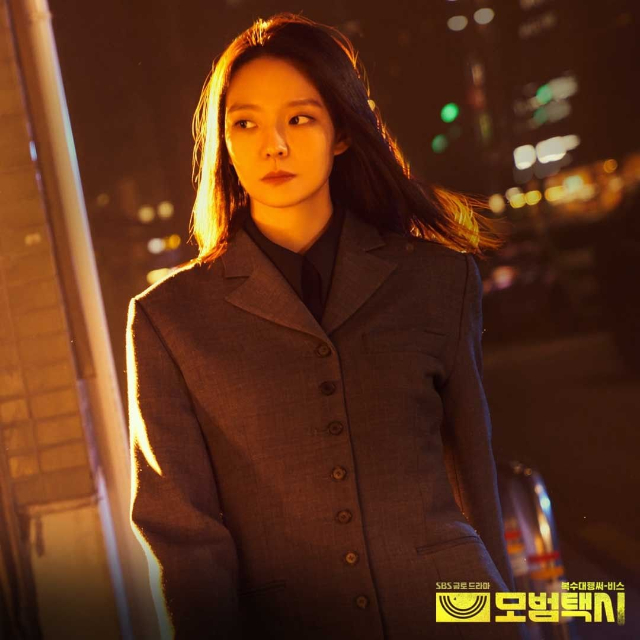 Pyo Ye Jin of What's Wrong With Secretary Kim and VIP also grabs the viewers' attention with her most versatile role to date as Ahn Go-eun—a talented hacker and the team's eyes and ears during missions.
ADVERTISEMENT - CONTINUE READING BELOW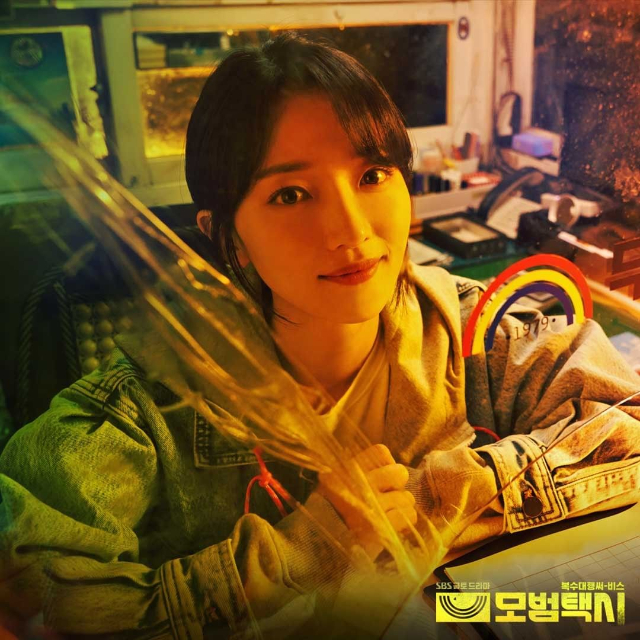 The rest of the team also includes award-winning veteran actor Kim Eui Sung as Jang Sung Chul, the CEO of the Blue Bird Foundation, which operates the justice-seeking taxi service.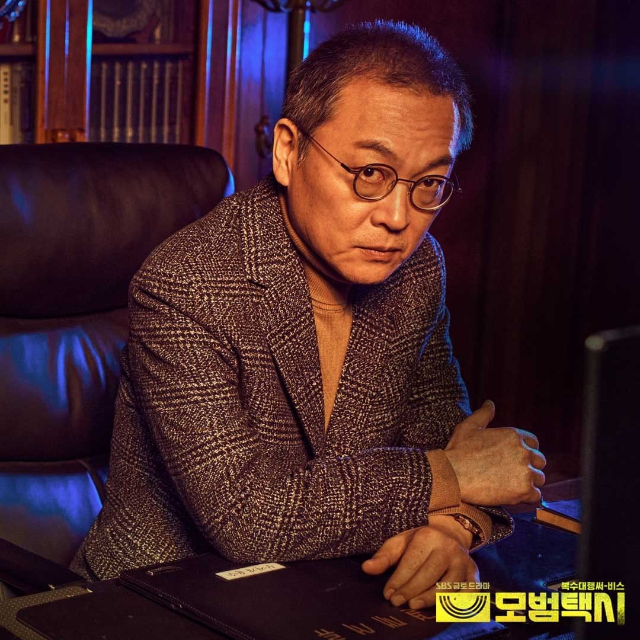 ADVERTISEMENT - CONTINUE READING BELOW
Additionally, support actors Jang Hyuk Jin and Bae Yoo Ram step into the shoes of two mechanics, Choi Kyung Goo and Park Jin Eon, respectively. They often spark laughter from the audience with their hilarious banter, proving that there's more to Taxi Driver than just serious drama. These grease monkeys are also to thank for the uncanny Batmobile-like deluxe taxis driven by Do-gi in the show!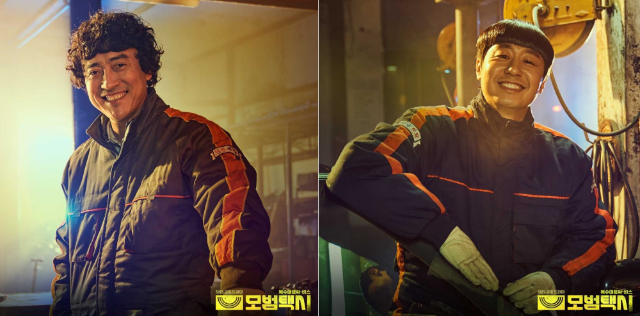 ADVERTISEMENT - CONTINUE READING BELOW
3. The series offers a change of pace from the usual K-drama.
If you're a sucker for tooth-rotting, overly cheesy romance dramas, and you're finally looking to branch out, Taxi Driver is a breath of fresh air with its fast pace and action-packed scenes. We're not just talking about your run-off-the-mill fight scenes either. Prepare for grade-A combat stunts that will keep you enthralled at the edge of your seat.
No need to be discouraged about being entirely deprived of romance though, as you'll eventually glean slivers of sparks between the lead characters, just enough to keep the romantic in you entertained and guessing.
4. You'll never get bored because each episode presents a new story.
Another element that makes this series so interesting are the different crime cases they need to solve. Not only do you get a completely different story with each mission, you're also rewarded with a deeper understanding of why characters like Do-gi are eager to take on such perilous quests in the first place. Be it an avenue to heal from their own traumatic experiences or a way to pursue the justice they didn't get, there's always a grander reason behind each case they work on.
ADVERTISEMENT - CONTINUE READING BELOW
Additionally, the series tackles issues that are highly relevant to today's time. It's definitely commendable that a K-drama can unapologetically delve into matters that are often tagged as sensitive or taboo such as sexual abuse, bullying, unfair labor practices, and much more.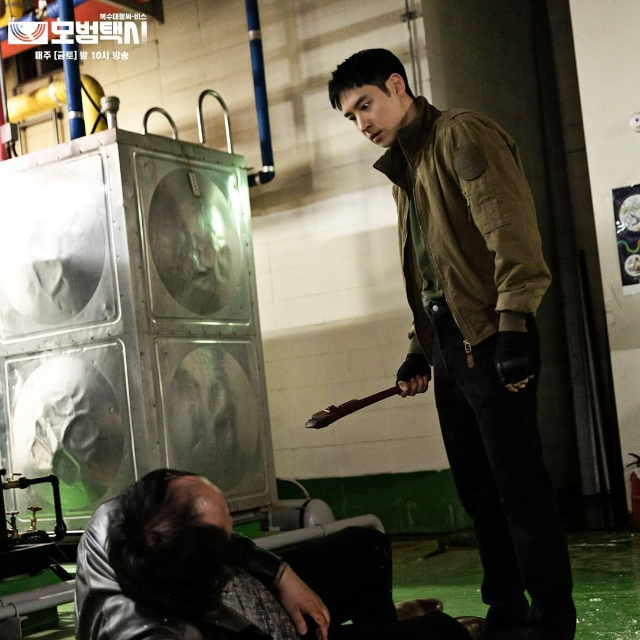 Apart from the aforementioned, these cases also prompt the characters to take on disguises—from an innocent professor to a sarcastic and passionate jeotgal buyer. Even Do-gi's crime-fighting crew plays along sometimes—with Ahn Go-eun parading as a cutesy school girl or CEO Jang Sung Chul as a marijuana street peddler. The various personas played by the characters are what make this revenge-heavy drama lighter and more amusing to watch. Trust us when we say that it's simply impossible to get bored with Taxi Driver.
ADVERTISEMENT - CONTINUE READING BELOW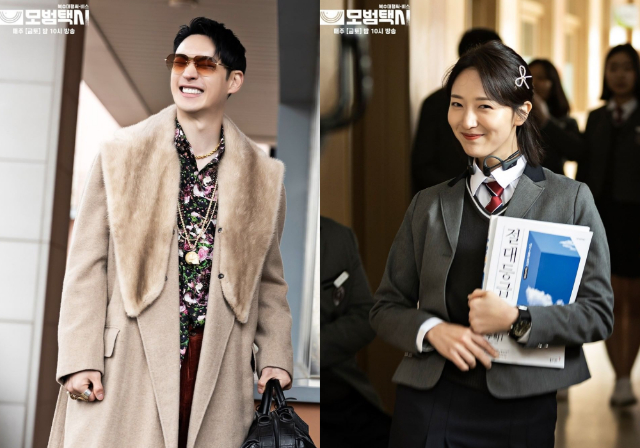 5. It boasts impressive ratings!
Week after week, Taxi Driver has gained more and more viewers. The drama started off strong with nationwide ratings of 8.7% and 10.7% for its two first installments. It didn't plateau there, of course. According to a recent Soompi article, Nielsen Korea states that Taxi Driver's episode last May 21, 2021 received its highest ratings yet. It also achieved average nationwide ratings of 10.2% and 15.5% for that week's episodes, maintaining its reign as "the most-watched miniseries of Saturday nights."
ADVERTISEMENT - CONTINUE READING BELOW
You can now stream Taxi Driver on Viu!
Related Stories from Preview.ph
Hey, Preview readers! Follow us on Facebook, Instagram, YouTube, Tiktok, and Twitter to stay up to speed on all things trendy and creative. We'll curate the most stylish feed for you!