What is it about you, Ellen Adarna, that splits the world in two? On one hand, men profess their undying love for you while women fawn over your face and imitate your workout regimen. On the other hand, men denounce you in YouTube comments as a "play girl" and "classless," while women repeatedly decry your behavior and beauty.
"I have received everything that you can imagine," you wrote to me in a thoughtful and light-hearted e-mail. I read through it, Ellen, and I know you said you're "very much different from the image that people see of me," but I am ready to hate you, too.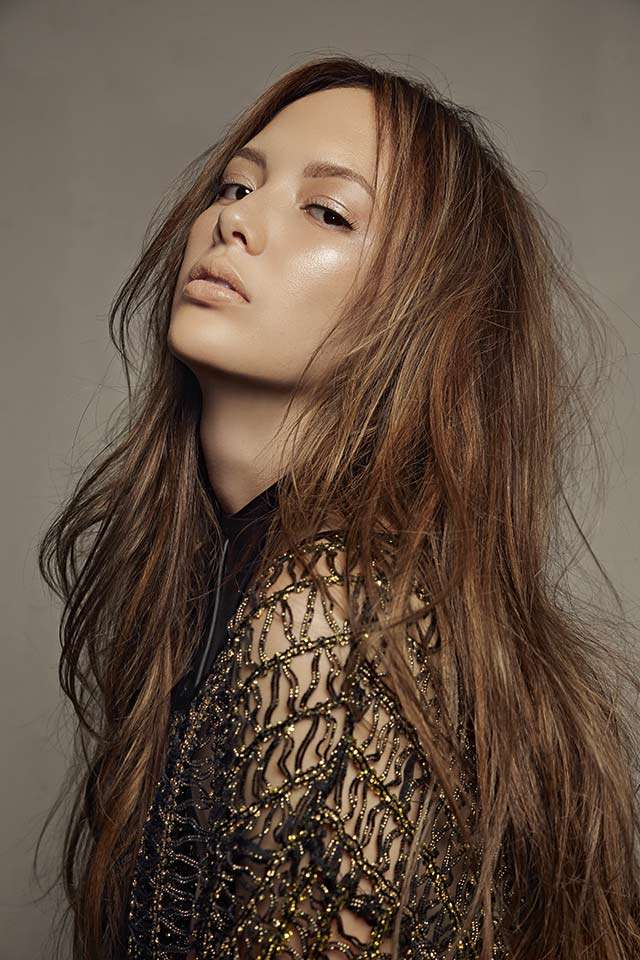 ADVERTISEMENT - CONTINUE READING BELOW
IMAGE Mark Nicdao
To state the glaringly obvious, you're beautiful. Yours is an adaptable, shifting beauty. Across various photo shoots, you're alternately doe-eyed and devilish, demure or downright incandescent. People steal your personal photos and make fake social network accounts under your name. Facebook is rife with Ellen Adarnas, all these girls—and one boy—hankering for the attention your face commands. They must hate you a little bit for having first and only dibs on that face. "I am so sick and tired of having to explain myself to victims of these fake accounts," you wrote to me. "If I don't know you in real life, I am not going to be texting or chatting with you." She adds, "And most definitely [I] won't be asking for money, gifts or PasaLoad."
Add that confidence to the fact that you make it no secret that your beauty is a sculpted beauty. No one in show business talks about their breasts so happily, especially after being so nonchalant about having them surgically enhanced. It makes us resent you: the brazen ease of living in a lovely body, and that you embraced the possibility of being made even lovelier, without shame. "Shameless!!!" said a YouTube commenter. I am inclined to agree, but beyond that, I congratulate you—both on that very shamelessness and that perfect bosom.
ADVERTISEMENT - CONTINUE READING BELOW
That bosom, by the way, has earned over four million views on a YouTube video that runs for half a minute. You know which one I'm talking about. How dare you appear, in all your glistening glory, at the gym. The gym, of all places, is where women feel most vulnerable. No one goes to the gym and comes out beautiful; we sweat, our hair gets wet and matted, we gulp water and bloat. You, on the other hand, skip rope like an angry ballerina and—braless!—beat the stuffing out of boxing pads. At the end of the too short video, you look even lovelier. Slowed-down high-definition versions of the video have proliferated, claiming that there's a nip slip—happy accident!—to be seen. Is it there? You wouldn't care.
That might be the core of why I can't help but hate you, Ellen. You don't care. Your Instagram account once proclaimed, calmly: "I block the unnecessary." How do you do that? How do you get away with that?
ADVERTISEMENT - CONTINUE READING BELOW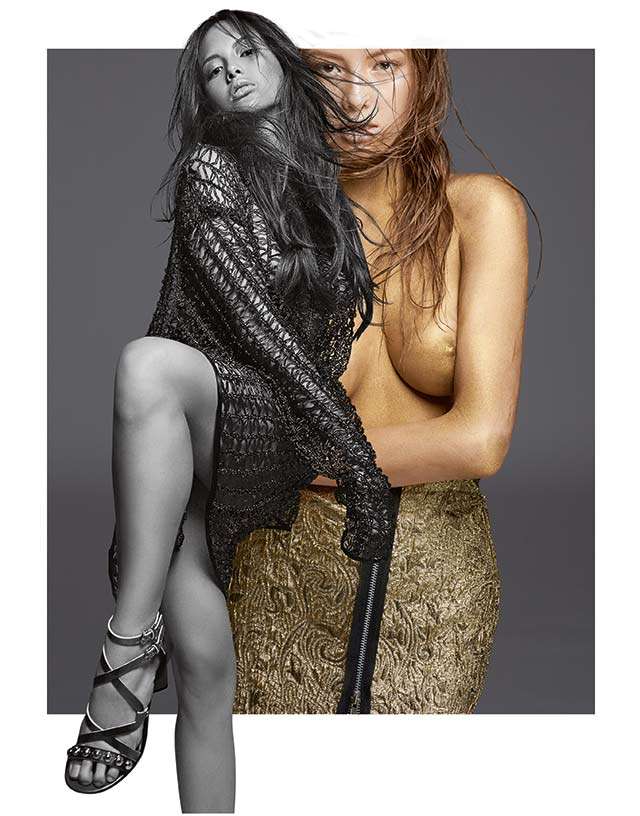 IMAGE Mark Nicdao (foreground), BJ Pascual (background)
You wrote to me: "I think a healthy body gives you clarity." You post a steady stream of photos and videos of you working out, and it's painfully obvious that even with the boon of plastic surgery, your body is a body that you've earned. What absolutely kills lazy ladies like me is that you seem to genuinely enjoy working out. Your discipline is staggering, and your dedication makes me want to kettlebell until the cows come home. A video of you, all 95 pounds of you, pulling off a squat under a barbel almost as heavy as you, is captioned: "Unless you've proven yourself or you are a body-building champion, then I don't need your chechebureche."
ADVERTISEMENT - CONTINUE READING BELOW
Health, however, extends beyond the body. You write: "Working out also keeps me in a good mood because I am able to release all my stress and frustrations and gain great energy." I've read through interviews with you and I come away envious of your story and how self-possessed you are.
You say you got to where you are "by accident and luck," with "hard work, the help of good friends and a great team," all of whom you are thankful for. Ellen, you're where you are because of you. You've made no secret of your wild child past: the parties, the drugs, the first boyfriend at the tender age of 13, and it makes me grit my teeth. You are so unafraid of being judged, and you thrive in a spotlight that is powered by the judgment of the masses. You keep no secrets about having worked so hard to get to where you are, having to earn your keep as a kid, and leaving your hometown behind to try to make it in the city within whatever job—call center agent, human resources—would come your way.
ADVERTISEMENT - CONTINUE READING BELOW
It's a fierce independence. I am tempted to call you cocky, but the truth is that you're not; you've simply found your place in the world and you're occupying it happily. "I am not competitive," you wrote near the end of your e-mail, "because the thought of competition stresses me out. I just like going at my own pace with the people that matter." That's when I understood that your workouts are also a matter of working out personal issues; you sweat out anything negative that anyone out there could ever comment.
To say you are tough or arrogant would be a huge disservice to you and the rest of the women who are watching you. Ellen, you come off as ribald, in-your-face, all-powerful—but that is because we aren't used to seeing someone so comfortable in her skin, and we aren't used to hearing someone speak her mind. It's so easy to hate you, Ellen, because we have never seen anyone quite like you.
ADVERTISEMENT - CONTINUE READING BELOW
*This article originally appeared in Preview Magazine June 2014.
Related Stories from Preview.ph
Hey, Preview readers! Follow us on Facebook, Instagram, YouTube, Tiktok, and Twitter to stay up to speed on all things trendy and creative. We'll curate the most stylish feed for you!