The internet's spotlight is on Julia Barretto—and it's for a reason we never saw coming. In case you've been out of the loop, actor Gerald Anderson posted a video on his YouTube channel trying out Filipino food. And as expected, his special guest was Julia.
Gerald starts off by explaining that he is making her taste Filipino exotic delicacies and fruits that she isn't exposed to. Oh, you know, the usual OG street foods we are known for such as kwek-kwek, balunbalunan, and isaw. "Never ka kumain ng isaw?" Gerald asks her, in which she sweetly answers, "Never ever...only for you!"
FYI, this video was uploaded a month ago. But knowing how good Filipino netizens are with double-checking facts and getting receipts, a Twitter user recently uploaded an old video clip of Julia eating isaw when she was a guest at Gandang Gabi Vice back in 2014. "Oo, love ko nga isaw!" Julia excitedly commented to Vice Ganda.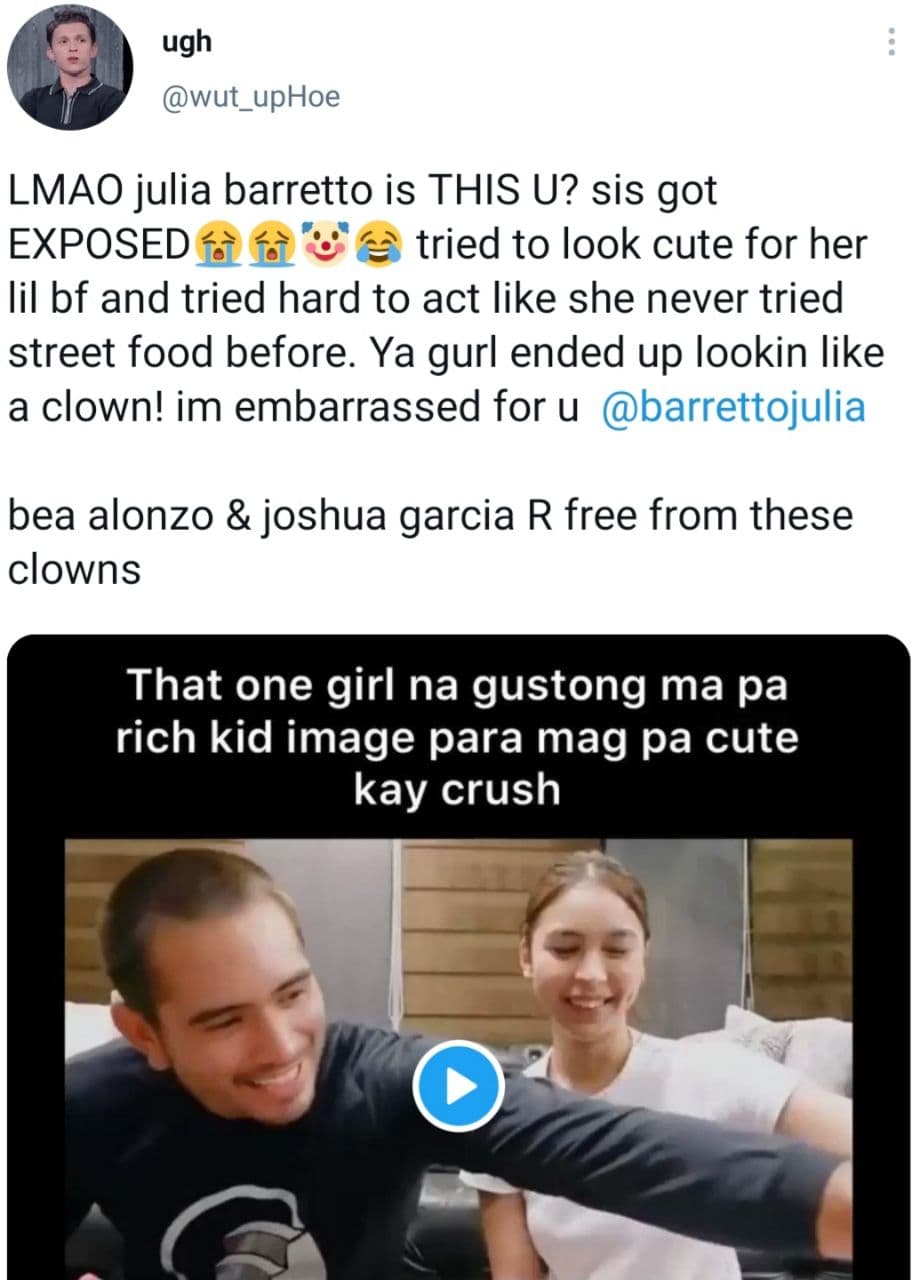 ADVERTISEMENT - CONTINUE READING BELOW
Netizens are left shocked and confused with the now-viral post shared among all social media platforms, resulting in a pool of relatable memes, backlash, and fans in her defense. Admittedly, this might have just been blown out of proportion. Check out below all the mixed reactions the internet has to say about Julia's isaw memory!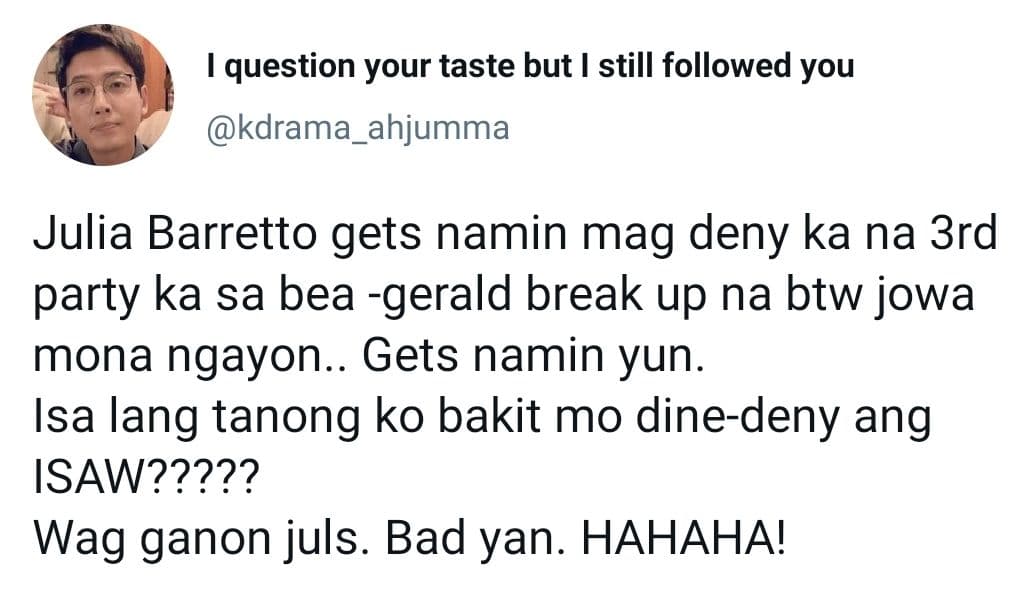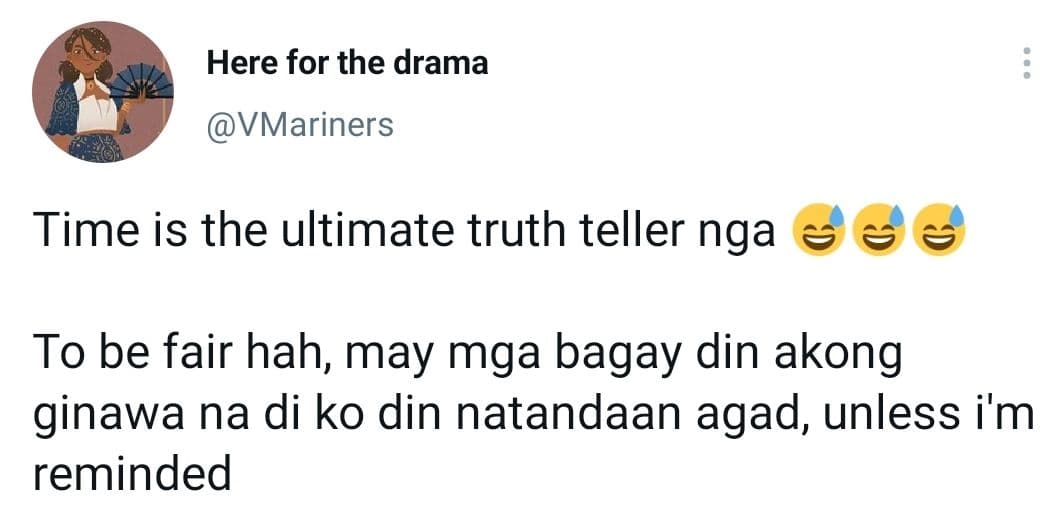 Meanwhile, on Facebook, the netizens mostly shrugged at the situation. Most of the comments from amused users were making either hilarious or logical remarks about it. One of them wrote, "For ignorant people, the issue is the isaw. For those who think beyond, they knew the issue is credibility."